Have you ever found yourself scratching your head wondering what sauce to serve with salmon en croute? It can be a difficult decision given there's so many different options out there.
This article dives into 13 of these options, discussing the flavors, dietary restrictions and preferences to consider when deciding on your meal's sauce.
By understanding each option more in-depth and learning the basics of seasoning salmon, you'll have the holiday dinner or family gathering you've been dreaming of.
From a creamy dill mayonnaise to a few savory chutneys, this guide will take the guesswork out of finding a suitable accompaniment for your next salmon dish.
What Sauce to Serve with Salmon en Croute? 13 Options
When it comes to choosing the perfect sauce to serve with salmon en croute, the possibilities are almost endless.
This classic dish combines seared salmon fillets wrapped in layers of flaky puff pastry, making it both elegant and flavorful.
Paired with an array of sauces crafted with various spices, herbs, citrus or cream, you can turn this entree into a memorable and delicious culinary experience.
Here's a guide to 13 of the best sauces to serve with salmon en croute.
1. Hollandaise Sauce
Hollandaise sauce is a delicate, pale yellow sauce made from clarified butter and egg yolks.
It is often served with poached eggs, fish, steak, and asparagus.
This smooth and creamy sauce, if prepared correctly, has a light lemon flavored finish and compliments most grilled or poached salmon dishes.
To make hollandaise sauce the traditional way uses about four ingredients; melted butter, egg yolks, lemon juice and hot water.
The melted butter is whisked together with the egg yolks until it thickens enough to form a ribbon as it flows off the whisk.
Then seasonings such as salt, pepper and white wine vinegar are added before incorporating in some hot water to help thin the mixture out slightly.
Lastly a few teaspoons of fresh lemon juice are stirred in before serving alongside salmon en croute.
2. Beurre Blanc Sauce
Beurre blanc sauce, also known as white butter sauce, is a classic French sauce made from butter and white wine.
The ingredients are simmered to form an emulsion, creating a creamy and rich consistency.
Beurre blanc is typically served over fish or vegetables, but can also be used as a dipping sauce or drizzled over cooked meats.
It's renowned for its velvety texture and rich flavor that can elevate any seafood dish.
Serve this classic French sauce with your Salmon en Croute to create an unforgettable dining experience.
3. Béarnaise Sauce
Béarnaise sauce is a French-style sauce made with clarified butter, egg yolks, wine vinegar, white wine and herbs, including tarragon.
The creamy and slightly tangy sauce works as an accompaniment to vegetables and fish dishes and adds a gourmet appeal to salmon en croute.
Assemble the béarnaise while the dish is in the oven to hold in the heat and blend flavors perfectly.
The complexity of this healthy sauce brings a richness that pairs deliciously with salmon en croute.
A proper béarnaise will take care and practice but understanding how each component reacts with the others can give you an advantage in just about any variation you seek to create.
Béarnaise often serves as a substitute for hollandaise and can also be called béarnais; either name will get you an excellent accompaniment for your feast.
4. Remoulade Sauce
Remoulade Sauce is a classic French condiment typically made with mayonnaise, mustard, herbs, spices and capers.
This creamy sauce is an excellent accompaniment to Salmon en Croute, as it adds a mild hint of tartness that perfectly complements the richness of the salmon.
This zesty and savory sauce can easily be made from scratch or store-bought.
To make your own Remoulade Sauce at home, simply mix together all purpose mayonnaise (1 cup), Dijon Mustard (2 tsp), minced capers (2tbsp), chopped fresh parsley (1tbsp), diced boiled egg (1/4 cup) and sea salt to taste in a bowl until well blended.
You can also add other herbs and spices like garlic powder or cumin powder to adjust the flavor as desired.
Serve this tangy sauce over freshly cooked Salmon en Croute for a truly mouthwatering experience.
5. Tartar Sauce
Tartar Sauce is a creamy condiment that is often served with fish and seafood dishes.
It is typically made with mayonnaise, pickles, onions, capers and lemon juice.
Tartar Sauce offers a sharp, tangy contrast to the richness of the Salmon en Croute.
Serve this sauce on the side for guests who enjoy tart flavors or top the salmon with a dollop before serving.
6. Garlic Aioli Sauce
Garlic aioli sauce is an emulsion of garlic, egg yolks, vegetable or olive oil and lemon juice.
This savory and delicious sauce is perfect when served with salmon en croute.
To make garlic aioli, start with a combination of garlic cloves and eggs, then gradually whisk in the vegetable or olive oil and the lemon juice until the sauce thickens.
Finally, season to taste with salt and pepper and serve.
Garlic aioli can also be used as a dip for vegetables, as well as for fish tacos or even for burgers.
7. Lemon Butter Sauce
Lemon butter sauce is an elegant, light and creamy combination of butter, lemon juice and a bit of white wine that can be made in minutes and easily matched to salmon en croute.
This sauce has all the luxurious texture of butter yet still retains an acidic freshness from the lemon.
Lemon butter sauce pairs well with all types of fish dishes, including crusted salmon or fillets coated in herbs.
Try this delicious recipe as a topping for your Salmon en Croute or other fish entrée.
Ingredients:
2 tablespoons of butter.
1/4 cup dry white wine.
1/4 cup freshly squeezed lemon juice.
Salt & pepper to season.
2 teaspoons chopped parsley (optional).
Instructions:
Melt the butter in a small pan on low heat. Make sure that it does not burn or turn brown.
Add the white wine and simmer until it reduces by half (about 5 minutes).
Remove from heat and stir in fresh lemon juice, seasonings and parsley if you're using it.
Serve warm over your Salmon en Croute or other fish entrée.
8. Creamy Dill Sauce
This creamy dill sauce adds a velvety texture to the salmon and brings out its flavor with the addition of fresh herbs.
Making it usually requires mayonnaise, sour cream, fresh dill and a few basic spices.
It can be served as a side condiment with Salmon en Croute or drizzled over top.
To make your own Creamy Dill Sauce, simply combine ¾ cup of mayonnaise, ¼ cup of sour cream and the juice from half a lemon in a bowl.
Include 1 teaspoon of sea salt, 1 tablespoon of freshly-chopped dill and any other herbs that you like.
If you'd like to add some heat to your sauce, then feel free to include ½ teaspoon of cayenne pepper as well.
Adjust the ingredients until the taste is just right for your personal preferences.
9. Tomato Basil Sauce
Tomato basil sauce is a classic way to serve salmon en croute.
This colorful tomato-based sauce combines the fresh taste of basil with a bit of sweetness from balsamic vinegar and a hint of heat from red pepper flakes.
To make this delicious sauce, you'll need to simmer together chopped tomatoes, balsamic vinegar, honey, red pepper flakes, diced onion, crushed garlic and minced basil in a large saucepan.
Once the ingredients are combined and the mixture has reduced to desired consistency—about 20 minutes or so—it's ready to serve.
Because of its robust flavor and versatility, tomato basil sauce pairs nicely with other proteins such as chicken or pork as well as vegetables.
10. General Tso Sauce
Originating in Taiwan, General Tso sauce is now beloved all over the world.
The sauce is made with a combination of hoisin, soy sauce, garlic and ginger, which together lend a salty sweet spiciness that's slightly more complex than standard soy.
This flavorful balance makes it a great accompaniment to dishes like salmon en croute.
To make General Tso sauce, mix together equal parts hoisin, soy sauce and dry sherry, stir in minced garlic and grated ginger to taste and simmer for about 5 minutes until fully combined before spooning onto the dish.
Be sure to adjust flavors as needed to get just the right balance for your meal.
11. Teriyaki Sauce
Teriyaki sauce is a sweet and savory Japanese condiment traditionally made with equal parts mirin, soy sauce, and sake.
It has a rich flavor profile and a bit of tanginess that pairs wonderfully with salmon en croute.
As an added bonus, the teriyaki glazes the pastry for even more flavor.
When preparing teriyaki sauce for the salmon en croute, opt for pre-made or prepared teriyaki since it tends to be more concentrated.
Bring to a gentle simmer in a pan before brushing over the pastry.
This will give you more control and prevent it from becoming soggy.
12. Honey Mustard Sauce
Honey mustard is a classic, simple combination of two of the world's favorite flavors – and it makes an excellent pairing with salmon en croute.
This simple sauce is easy to make and only requires a few ingredients: honey, dijon mustard, white wine vinegar, olive oil, salt and pepper.
Blend these together until they are fully incorporated and voila – you have honey mustard sauce.
Serve this sauce over your salmon en croute for a perfectly delicious combination that will have your guests asking for more.
13. BBQ Sauce
BBQ Sauce is a classic favorite for salmon en croute.
It provides just the right amount of flavor and sweetness to balance out the natural flavor of the salmon.
This sauce can be used as either a marinade or glaze, depending on your preference.
If you decide to marinate your salmon with BBQ Sauce, be sure to leave it in a shallow dish in the refrigerator for at least four hours before using, allowing your salmon to really soak up all of the flavor.
When ready to prepare your dish, brush a generous layer onto both sides of your salmon fillet before wrapping it in puff pastry and baking.
If desired, bake with an additional layer of BBQ Sauce on top – it won't take long for all that deliciousness to sink into the Salmon en Croute.
Conclusion
The best sauce to serve with salmon en croute depends on the individual's personal preference, as well as the flavors of whatever ingredients are included in the dish.
Some popular sauce choices include béarnaise and hollandaise sauces, which both pair nicely with salmon.
For a lighter alternative, consider a tarragon cream or beurre blanc.
Mustard-based sauces like dijonnaise are also popular options.
If you are feeling adventurous, try balsamic or soy glaze or even chili garlic sauce.
Ultimately, there is no wrong choice when it comes to selecting a sauce for your salmon en croute.
Experiment until you find a pairing that satisfies your taste buds and impresses your guests.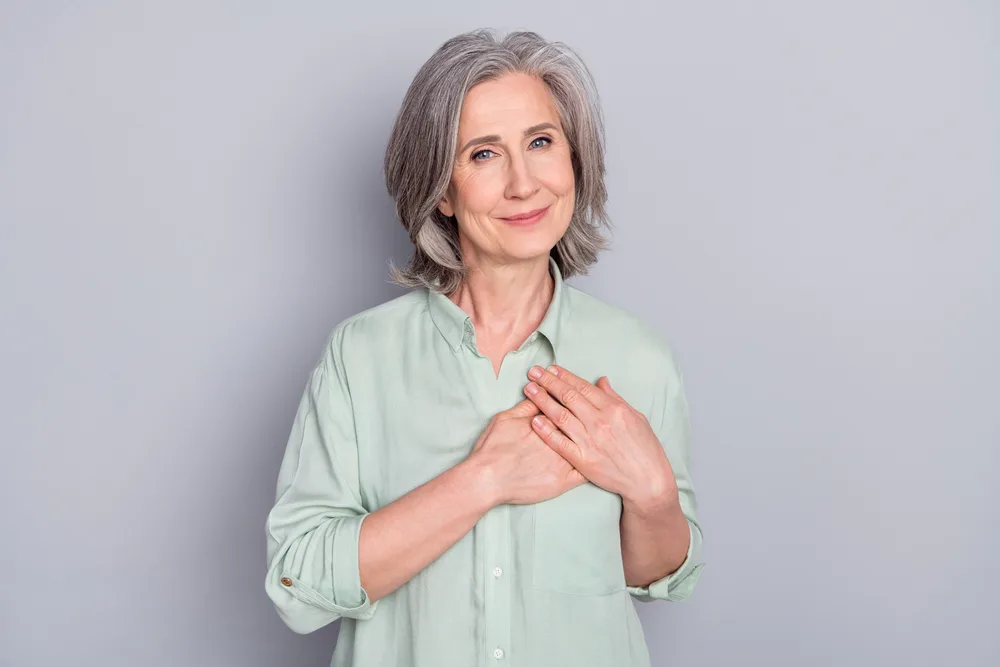 Carrie is a food writer and editor with more than 15 years of experience. She has worked for some of the biggest names in the food industry, including Bon Appétit, Food & Wine, and Martha Stewart Living.
As the Editor in Chief of IntroChicago.com, Carrie oversees all of the content on the site. She also manages the team of contributing writers and editors, who help to create delicious recipes, helpful tips, and informative articles that you'll find on the site.
A native of the Chicago area, Carrie is passionate about all things food. She loves trying new restaurants and experimenting with new recipes in her kitchen. She's also a graduate of the Culinary Institute of America, so she knows a thing or two about food!