It's one thing to know how to cook a steak, but it's another challenge entirely to figure out what dishes go best with that perfectly seared piece of skirt steak.
With so many sides and accompaniments available for the home or restaurant chef, knowing which ones will tantalize your diner's taste buds can be confusing.
What should you serve from mashed potatoes or macaroni salad?
Should fresh vegetables accompany the dish?
And what about sauces and condiments – do they liven up the plate or just add unnecessary calories?
In this blog post, we'll provide 10 great options for accompanying your skirt steak entree that will please everyone at your dinner table – including you!
What to Serve with Skirt Steak? 10 BEST Options
1. Grilled Corn Salad with Cherry Tomatoes
Skirt steak is a delicious and hearty cut of meat, perfect for grilling.
But what should you serve with it? A grilled corn salad is the perfect side dish.
The sweetness of the corn pairs perfectly with the savory steak, and the cherry tomatoes add a lovely pop of color.
Plus, this dish is easy to make and can be tailored to your taste.
Here's how to make it:
First, start by grilling your corn.
You can do this on an outdoor grill or indoor grill pan.
Just make sure to brush the corn with oil first so that it doesn't stick to the grill.
Once the corn is cooked, allow it to cool before cutting it off the cob.
Next, add in some cherry tomatoes.
These will add a lovely sweetness and bright color to the salad.
You can also add in some chopped red onion if you like.
For the dressing, simply mix together some olive oil, balsamic vinegar, salt and pepper.
Feel free to adjust the proportions to suit your taste.
Then, just toss everything together and enjoy.
2. Grilled Peach and Arugula Salad
This Grilled Peach and Arugula Salad is the perfect summer dish.
The sweetness of the peaches pairs perfectly with the bitterness of the arugula, and the grilled flavor takes things to the next level.
The key to this dish is to make sure that the peaches are ripe but still firm.
You don't want them to be too soft or they will fall apart on the grill.
The same goes for the arugula – you want it to be fresh and crispy, not wilted.
To elevate this dish even further, try adding a few crumbles of goat cheese or some sliced almonds.
Both would be delicious additions.
3. Potato Salad with Green Beans and Pancetta
This potato salad is the perfect side dish for a summer BBQ.
The green beans add a crunchy texture, while the pancetta adds a nice salty flavor.
If you're looking to elevate this dish, try adding some chopped herbs or crumbled feta cheese on top.
The key to making a great potato salad is to start with boiled potatoes that are still slightly firm.
You don't want them to be too mushy, as they will fall apart when you mix everything together.
I like to use Yukon Gold potatoes for this recipe, as they have a nice buttery flavor.
Once your potatoes are cooked, allow them to cool slightly before chopping into bite-sized pieces.
Add the green beans and pancetta, and mix everything together.
For the dressing, I like to use a simple combo of olive oil, vinegar and dijon mustard.
Season with salt and pepper to taste.
Serve chilled or at room temperature.
4. Caesar Salad
A classic Caesar salad is the perfect accompaniment to a hearty steak dinner.
The combination of crisp lettuce, tangy dressing, and savory Parmesan cheese makes for a refreshing and satisfying side dish.
The key to a great Caesar salad is in the dressing.
A traditional Caesar dressing is made with anchovies, garlic, lemon juice, olive oil, and Worcestershire sauce.
This rich and flavorful dressing is what gives the salad its signature taste.
For an extra zing, add a dash of hot sauce to your dressing.
To elevate your Caesar salad from good to great, start with fresh, high-quality ingredients.
Use Romaine lettuce for its crisp texture and mild flavor.
Shave the Parmesan cheese into thin slices so that it melts in your mouth.
And use only the best olive oil and vinegar for your dressing.
With these simple tips, you'll have a delicious Caesar salad that's worthy of any steak dinner.
5. Eggplant Caprese Salad
If you're looking for an easy, tasty and elegant dish to serve at your next dinner party, look no further than this Eggplant Caprese Salad.
It's a play on the classic Caprese salad, but with eggplant replacing the traditional tomatoes.
I love it because it's still got that beautiful color contrast of red and green, but the eggplant adds a lovely smoky flavor and creamy texture.
Plus, it's just as easy to make as the original.
To start, you'll need to slice your eggplant into rounds about 1/2-inch thick.
You can do this using a knife if you have a steady hand, but I find it much easier (and less dangerous) to use a mandoline slicer.
Once your eggplant is sliced, lay the slices out on a baking sheet and brush them lightly with olive oil.
Then sprinkle on some salt and pepper.
Next, preheat your grill (or grill pan) to medium-high heat and oil the grates well.
Then place the eggplant slices directly on the grill and cook for about 2 minutes per side, until they're nicely charred all over.
Remove from grill and let cool slightly.
Now it's time to assemble your salad.
Start by spreading some fresh pesto on each eggplant slice.
Then top with a piece of mozzarella cheese and a small basil leaf.
Finally, drizzle with balsamic glaze (you can find this in most grocery stores these days near the other salad dressings).
6. Air Fryer Onion Rings
Air fryer onion rings are a delicious, easy-to-make snack or side dish.
They're crispy and full of flavor, and can be made in just a few minutes.
While they're great on their own, there are a few simple ways to elevate them and make them even better.
First, when it comes to taste and texture, it's all about the batter.
A simple combination of flour, eggs, and bread crumbs will give you a crispy exterior that's perfect for dipping.
For an extra flavorful kick, try adding some seasonings to the batter like garlic powder or paprika.
Once your batter is ready, it's time to start cooking.
One important tip is to cook the onion rings in batches so that they have plenty of space to cook evenly.
This will help them get nice and crispy all over.
Finally, once they're cooked to perfection, Serve them with your favorite dipping sauce and enjoy.
7. Orzo Stuffed Tomatoes
Who doesn't love a good stuffed tomato? They're the perfect mix of juicy, fresh tomatoes and delicious, flavorful filling.
And when that filling is orzo, you know you're in for a treat.
Orzo is a type of pasta that is shaped like a grain of rice.
It's got a slightly chewy texture and a nutty flavor that pairs perfectly with the sweetness of tomatoes.
This dish is also packed with healthy ingredients like olive oil, garlic, and spinach.
Plus, it's pretty easy to make.
Start by cooking the orzo in chicken or vegetable broth. This will give it more flavor and prevent it from drying out.
Add plenty of garlic, onion, and herbs to the filling. These will all add lots of flavor to the dish.
Use fresh tomatoes whenever possible. They'll be juicier and tastier than canned tomatoes.
If you want a bit of a crunch in your dish, try adding some toasted bread crumbs to the top before serving.
8. Skillet Potato and Egg Hash
Hash browns are a breakfast staple, but they can be so much more than just a side dish.
This skillet potato and egg hash is a hearty, filling meal that is perfect for any time of day.
The potatoes are crispy on the outside and soft on the inside, and the eggs add a delicious richness to the dish.
You can easily customize this hash to your liking by adding in your favorite vegetables or proteins.
The key to making this dish successful is to get the potatoes nice and crispy.
I like to use Yukon gold potatoes because they have a great flavor and they hold their shape well when cooked.
I also recommend grating your own cheese instead of using pre-shredded cheese, as it will melt better and give you a more consistent texture throughout the dish.
To make this dish even more flavorful, try adding some chopped herbs or spices to the potato mixture before cooking.
Rosemary, thyme, and paprika would all be great additions.
You could also top the dish with a dollop of sour cream or yogurt for an extra bit of creaminess.
9. Broccoli Mac and Cheese
There's no denying that mac and cheese is a classic comfort food.
But sometimes, you just need to mix things up a bit.
That's where this broccoli mac and cheese comes in.
It's got all the creamy, cheesy goodness of regular mac and cheese, but with the added bonus of healthy, delicious broccoli.
The best part about this dish is that it's so easy to make.
Simply cook the macaroni according to package directions, then add in the broccoli during the last few minutes of cooking.
Drain everything and mix it with the cheese sauce, then bake it in the oven until bubbly and golden brown.
As for the cheese sauce, you can either make your own or use a store-bought variety.
If you're feeling extra indulgent, go ahead and use a higher-fat cheese like cheddar or Gruyere.
But if you're looking to keep things on the lighter side, opt for a lower-fat cheese like mozzarella or Jack.
10. Creamed Swiss Chard
This side dish is the perfect way to elevate your skirt steak.
Swiss chard is a leafy green vegetable that is packed with nutrients.
When creamed, it takes on a rich and creamy texture that pairs well with the steak.
The key to making this dish successful is to cook the Swiss chard down until it is very tender.
This will help to bring out its natural sweetness and make it easier to cream.
You can also add in some shredded cheese to help thicken up the sauce and add even more flavor.
Serve this dish alongside your skirt steak for a complete meal that is sure to impress.
The rich flavors of the steak and Swiss chard will complement each other perfectly, and you'll love the creamy texture of the greens.
Conclusion
Here are the 10 BEST options for what to serve with skirt steak.
From classic sides like mashed potatoes and green beans, to creative dishes like broccoli mac and cheese and creamed Swiss chard, there is something for everyone.
Whether you are looking for a simple dish to round out your meal or something more indulgent, these options will not disappoint.
So fire up the grill and get cooking.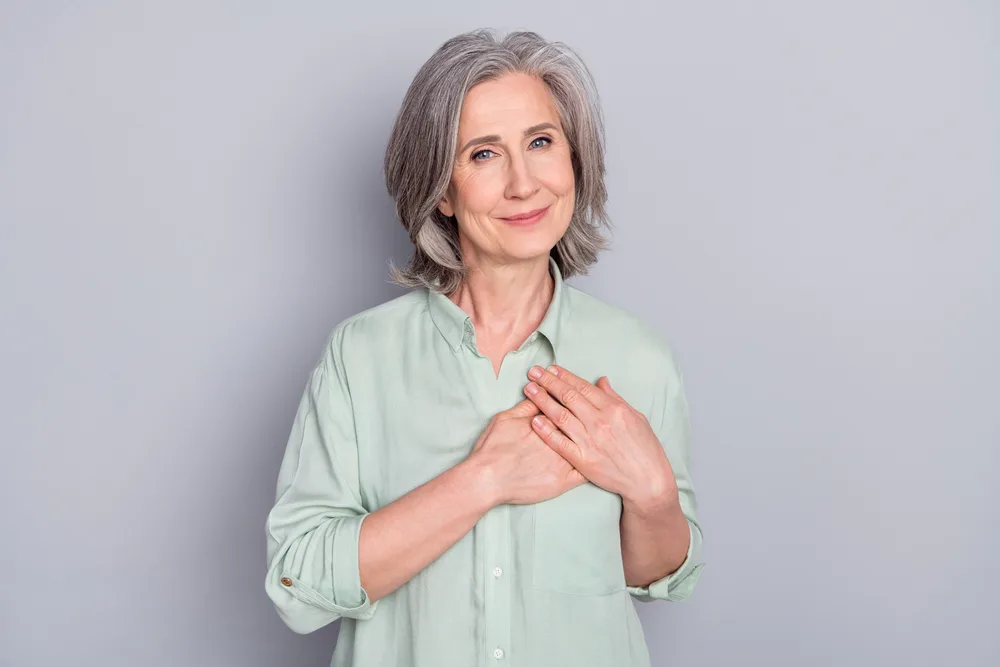 Carrie is a food writer and editor with more than 15 years of experience. She has worked for some of the biggest names in the food industry, including Bon Appétit, Food & Wine, and Martha Stewart Living.
As the Editor in Chief of IntroChicago.com, Carrie oversees all of the content on the site. She also manages the team of contributing writers and editors, who help to create delicious recipes, helpful tips, and informative articles that you'll find on the site.
A native of the Chicago area, Carrie is passionate about all things food. She loves trying new restaurants and experimenting with new recipes in her kitchen. She's also a graduate of the Culinary Institute of America, so she knows a thing or two about food!