Are you tired of the same old side dishes to go with boudin?
You've served French fries, slaw and beans so many times that your taste buds have become uninspired.
If you want to switch up mealtime with something unique yet still classic, this post is for you!
In it, we'll explore ten top-notch sides that will tantalize your palate and make each bite more memorable.
From collard greens to macaroni salad, these options won't skimp on flavor and add an extra special touch to any boudin dish.
Are you ready for some delicious ideas?
Read on to discover the ten best accompanying foods ​so you can get started right away!
What to Serve with Boudin? 10 BEST Options
1. Green Onion Rice
Green onion rice is a simple and delicious dish that can be enjoyed as a side or main course.
The rice is cooked with green onions, which give it a mild onion flavor and a slight crunch.
The texture of the rice is fluffy and moist.
There are a few things you can do to elevate this dish.
First, try cooking the rice in chicken or beef broth instead of water.
This will add more flavor to the rice.
Another option is to stir in some shredded cheese after the rice is cooked.
This will make the dish more rich and creamy.
Finally, you could top the green onion rice with a fried egg before serving.
This will add a bit of protein and make the dish more filling.
2. Smothered Potatoes
There's nothing quite like a big plate of smothered potatoes.
The creamy, cheesy goodness is sure to please any potato lover.
But what makes this dish even better is how easy it is to elevate it.
With just a few simple ingredients, you can turn ordinary potatoes into a gourmet treat.
The key to great smothered potatoes is all in the texture.
You want your potatoes to be nice and creamy, with just the right amount of cheese.
The best way to achieve this is to use starchy potatoes such as Russets.
They'll break down nicely when cooked and create a delicious, creamy base for your dish.
To really take your smothered potatoes up a notch, try adding some bacon or sausage.
The salty meat will add another layer of flavor that will really make this dish stand out.
And if you're feeling really adventurous, you could even add some green onions or other herbs for an extra pop of flavor.
So next time you're looking for a simple but impressive side dish, look no further than smothered potatoes.
With just a little bit of effort, you can turn this humble dish into a real crowd-pleaser.
3. Cracklins
Boudin is a type of sausage that originates from France.
It is made with pork, rice, and spices.
Boudin is often served as an appetizer or main course.
There are many different ways to cook boudin, but one of the most popular methods is to fry it.
Fried boudin is usually served with cracklins, which are bits of fried pork skin.
Cracklins are crunchy and salty, and they provide a nice contrast to the softness of the boudin.
Some people also like to add hot sauce or dip their boudin in ketchup or mustard.
If you're looking for a way to elevate your boudin dish, try serving it with some grilled vegetables or a side salad.
You could also try serving it with a dipping sauce made from equal parts ketchup, mustard, and mayonnaise.
Whatever you decide to serve with your boudin, enjoy.
4. Cornbread
There's nothing quite like a warm, fluffy piece of cornbread straight out of the oven.
Cornbread is a Southern staple that can be enjoyed on its own or as a side dish.
It's the perfect accompaniment to any number of dishes, from hearty stews to light salads.
Cornbread is made with cornmeal, which gives it a distinctive flavor and texture.
The meal is coarsely ground and has a slightly grainy texture.
When combined with other ingredients like flour, milk, and eggs, it produces a cake-like bread that is moist and tender.
There are many ways to elevate a simple cornbread recipe.
One way is to add some shredded cheese to the batter for a cheesy cornbread.
Another is to stir in some diced jalapeno peppers for a little bit of heat.
Or, for a sweeter version, try adding in some honey or dried fruit.
Whatever your preference, there's sure to be a cornbread recipe that's perfect for you.
5. Baked Beans
Baked beans are a classic side dish that go great with boudin.
They are usually made with navy beans, but can also be made with other types of beans like lima beans or black-eyed peas.
Baked beans are typically simmered in a sauce made with molasses, brown sugar, and spices like mustard and onions.
Baked beans have a sweet and savory flavor that is enhanced by the addition of bacon or ham.
The texture of baked beans is creamy and smooth, making them a perfect complement to the crispy skin and juicy meat of boudin.
There are many ways to elevate this classic dish.
One way is to add some fresh herbs like thyme or rosemary to the bean mixture before baking.
Another way is to top the baked beans with a crispy fried onion topping.
For an extra special touch, you could even serve the baked beans in individual mini cast iron skillets.
6. Jambalaya
Jambalaya is a Louisiana Creole dish of French and Spanish influence.
The dish consists of meat and vegetables simmered in a sauce, typically with rice.
Jambalaya is similar to paella and gumbo, two other Louisiana Creole dishes.
Jambalaya has a variety of different flavors, depending on the meats and vegetables used.
The most common meats used in jambalaya are chicken, sausage, and shrimp.
The vegetables usually include celery, green bell peppers, and onions.
Jambalaya can also be made with beef or pork.
To elevate the dish, try using brown rice instead of white rice.
This will give the jambalaya a nuttier flavor and add more texture to the dish.
You could also add some spice to the jambalaya by using Cajun seasoning or hot sauce.
7. Gumbo
Gumbo is a popular dish in the southern United States, and it's no wonder why.
This dish is packed with flavor, and the texture is simply amazing.
If you've never had gumbo before, you're in for a real treat.
Gumbo is typically made with a roux, which is a mixture of flour and fat that is used to thicken the dish.
The roux is what gives gumbo its unique flavor and texture.
Once the roux is made, it's then combined with meats, vegetables, and spices.
The most popular meats used in gumbo are chicken, sausage, and shrimp.
One of the best things about gumbo is that there are so many ways to elevate it.
You can add different meats, vegetables, and even seafood to make it your own.
And of course, don't forget the Louisiana hot sauce.
8. Red Beans and Rice
Red beans and rice is a classic New Orleans dish that is simple, yet so flavorful.
The dish is made with red beans, which are small, kidney-shaped beans that are cooked until they are soft and then simmered in a seasoned broth.
Rice is then added to the beans and the dish is served.
The taste of red beans and rice is hearty and earthy, with a slight sweetness from the beans.
The texture of the dish is creamy from the beans and slightly chewy from the rice.
There are a few ways to elevate this dish and make it even more enjoyable.
One way is to add some diced ham or sausage to the pot when cooking the beans.
This will give the dish an additional depth of flavor.
Another way is to top the red beans and rice with some green onions or chives when serving.
This will add a touch of color and freshness to the dish.
9. Dirty Rice
Dirty rice is a classic Cajun dish that is traditionally made with chicken livers and gizzards.
The dish gets its name from the fact that the rice is "dirty" or stained from the liver and gizzard juices.
While dirty rice is typically made with chicken livers and gizzards, it can also be made with other meats like pork or beef.
Dirty rice has a rich, savory flavor and a slightly gritty texture from the liver and gizzard bits.
The dish can be elevated by adding additional spices like cayenne pepper or smoked paprika, or by using meats like pork sausage or beef brisket.
Dirty rice is typically served as a side dish, but can also be enjoyed as a main course.
When making dirty rice, it is important to cook the rice in stock or broth instead of water.
This will help to give the dish more flavor.
It is also important to let the rice cook until it is tender but not mushy.
For best results, use long-grain rice when making dirty rice.
10. Empanadas
Empanadas are little pockets of dough that are stuffed with a variety of fillings.
The dough is usually made from wheat flour, water and salt. It can be either baked or fried.
Empanadas are popular in many countries, including Argentina, Bolivia, Chile, Colombia, Ecuador, Spain, the Philippines and Uruguay.
The most common fillings for empanadas include beef, chicken, ham and cheese, but there are endless possibilities.
Empanadas can be sweet or savory. They can be served as a main course or as a snack.
Elevate your empanada game by trying new and interesting flavor combinations.
Some great fillings to try include: sweet potato and black bean; chicken, bacon and cheddar; or apple, cinnamon and raisin.
Get creative with your dough too. You can use store-bought dough or make your own from scratch.
If you're feeling really ambitious, you could even try making empanadas with won ton wrappers.
Conclusion
Boudin is a versatile dish that can be served with a variety of different sides.
In this blog post, we have outlined 10 of the best sides to serve with boudin.
We have included options for both the traditional boudin dish as well as vegan and vegetarian options.
We hope that this blog post has been helpful in deciding what to serve with boudin.
Let us know what your favorite side is in the comments below.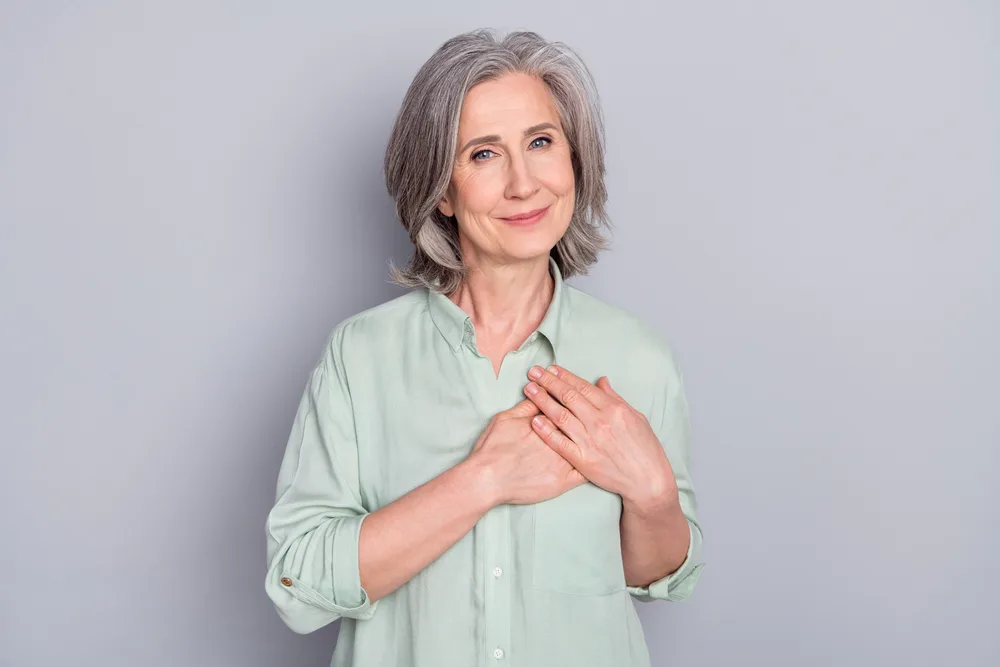 Carrie is a food writer and editor with more than 15 years of experience. She has worked for some of the biggest names in the food industry, including Bon Appétit, Food & Wine, and Martha Stewart Living.
As the Editor in Chief of IntroChicago.com, Carrie oversees all of the content on the site. She also manages the team of contributing writers and editors, who help to create delicious recipes, helpful tips, and informative articles that you'll find on the site.
A native of the Chicago area, Carrie is passionate about all things food. She loves trying new restaurants and experimenting with new recipes in her kitchen. She's also a graduate of the Culinary Institute of America, so she knows a thing or two about food!