Everyone loves cold roast beef sandwiches but with the addition of the perfect cheese, it can make all the difference.
Have you ever wondered what type pairs best with this classic choice?
With 10 different cheeses to choose from, it's time to explore cheese and roast beef sandwiches in more depth.
From nutty flavors of Parmesan Reggiano to the familiar taste of American Cheese, let's find out some basics about each cheese, including the taste and texture profile.
Finally, see how each gooey or crunchy option takes a standard sandwich over the top for both flavor and texture.
What Cheese Goes Best with Cold Roast Beef Sandwiches? 10 Options
Cold roast beef sandwiches can be a great way to enjoy leftovers from your Sunday roast.
We've put together a list of 10 cheeses that will make your sandwich even tastier.
From creamy brie to sharp cheddar, there's sure to be something for everyone.
1. Gouda
Gouda is a semi-firm cheese that originates from the Netherlands.
It has a sweet and nutty flavor with some rich buttery notes.
Gouda pairs particularly nicely with roast beef as its flavor goes well with the rich flavor of the meat.
It is also a versatile cheese that can be used in many different applications such as on crackers, in pasta dishes, or as part of a grilled cheese sandwich.
When looking for Gouda, you should look for cheeses labeled as "aged" or "aged 3-6 months", as these will provide a full and robust flavor to your sandwich.
You can also opt for smoked Gouda which adds an irresistible smoky flavor to the sandwich and pairs especially well with the bold flavors of mustard or barbecue sauce.
2. Cheddar
Cheddar is a go-to cheese for many classic sandwiches and it works just as well with cold roast beef.
It is a firm, but creamy cheese and its sharp flavor complements the roast beef.
Whether you buy pre-sliced or block Cheddar, it is sure to take your sandwich up a notch.
For specialty sandwiches, try smoky Cheddar or mace Cheddar for an added kick of flavor.
3. Provolone
Provolone cheese is a semi-hard Italian cheese that has a dangerously sharp and spicy flavor.
It's the perfect complement to cold roast beef sandwiches, as it contrasts the smooth and tender texture of the meat with its salty pungency.
Provolone goes particularly well on rye bread, adding a creamy and crunchy texture to each bite.
Provolone is usually aged for an extended period of time, so it has a very distinct flavor profile that is sure to stand out against other cold cuts.
Many delis offer thinly sliced provolone in their cold-cut cases, so keep your eyes open if you're in the market for this perfect pairing.
4. Swiss Cheese
Swiss cheese is a creamy and mild-tasting cheese with large, round holes.
It has a slightly nutty flavor that pairs well with juicy deli-style roast beef.
Swiss cheese is made from unpasteurized cow's milk and is commonly served on sandwiches, salads, burgers and wraps.
It contains good amounts of essential vitamins and minerals such as phosphorus, zinc, calcium, vitamin A and vitamin B12.
To get the most nutritional benefits out of Swiss cheese, choose an imported variety — domestic brands lack the nutrient content due to pasteurization.
Swiss cheese can be used as part of a cold roast beef sandwich combination with other mild cheeses like American or cheddar for a delicious snack or entrée.
5. Havarti
Havarti is a versatile cheese that pairs nicely with many flavors and ingredients.
Its creamy texture and faint sweetness make it an excellent partner for a classic cold roast beef sandwich.
There are two main types of Havarti: traditional mild and the sharper-favored dill Havarti, which can be further divided into other savory varieties like jalapeno.
This cow's milk semi-soft cheese melts well, making it a good choice for adding creamy depth to sandwiches or just eating on its own.
6. Mozzarella
Mozzarella is a soft, creamy cheese that melts easily and brings wonderful salty flavors to your sandwich.
Mozzarella can be sliced thin, torn into chunks and added to the sandwich or melted over the top of the roast beef.
Try Sabra classic mozzarella for a great addition any roast beef sandwich.
The freshness and soft texture just make it all the more delicious.
For added flavor, try sprinkling some herbs over your mozzarella before melting it over your roasted beef.
7. Pepper Jack
Pepper Jack cheese is a great option for topping roast beef sandwiches.
The semi-soft cheese is made with Monterey Jack cheese that has been laced with sweet jalapeno peppers, garlic, and onion to provide the sandwich with just the right amount of heat and flavor.
With its creamy texture and unique flavor profile, Pepper Jack cheese is an excellent complement to rich roast beef sandwiches.
8. Gruyere
Gruyere cheese is a smooth, slightly nutty cheese that has a creamy, buttery flavor.
It originated in Switzerland and is perfect for melting on top of burgers or cold cuts sandwiches.
Made from cow's milk and aged for at least eight months, its flavor can range from mild to intense depending on the aging time.
Gruyere also pairs well with white wines and other savory dishes such as egg dishes and French onion soup.
It is an excellent addition to your classic cold roast beef sandwich.
9. Blue Cheese
Blue cheese is a perfect match for the richness of roast beef and the slight tanginess complements the mild flavor.
The creamy texture plays nicely with a variety of condiments, as well.
Blue cheeses can be divided into two main categories, soft and crumbly.
Soft blue cheeses have a texture similar to cream cheese and usually serve as spreadable accompaniments, while crumbly varieties will crumble apart when cut into chunks, making them great for topping sandwiches.
Popular blue cheese types include, but aren't limited to Roquefort (France), Gorgonzola (Italy), Cashel Blue (Ireland), Stilton (England) and Point Reyes Farmstead Blue Cheese (United States).
10. Brie
Brie is a soft cheese with a creamy, buttery texture.
Its delicate, slightly nutty flavor pairs perfectly with the hearty, savory notes of cold roast beef.
This type of cheese melts easily when heated, making it a great choice for adding to sandwiches or even melted atop slices of roast beef on an open-faced sandwich.
The subtle sweetness of the brie will offset any saltiness from the beef and bring out the flavor profiles of both foods perfectly.
Conclusion
As you can see, the sandwich world is a vast and tasty one that can be greatly expanded with careful consideration.
Even something as seemingly ordinary as a cold roast beef sandwich can be taken to an entirely new level of flavor and interest when you take your cheese selection into consideration.
From a sharp, tangy cheddar to something smoother like Muenster, you're sure to find something that's perfect for your tastes.
The possibilities really are endless.
With all these irresistible options, everyone in the house is sure to have their favorite sandwich combination soon enough – so why not purchase some extra cheese today so you can enjoy the varied flavors together?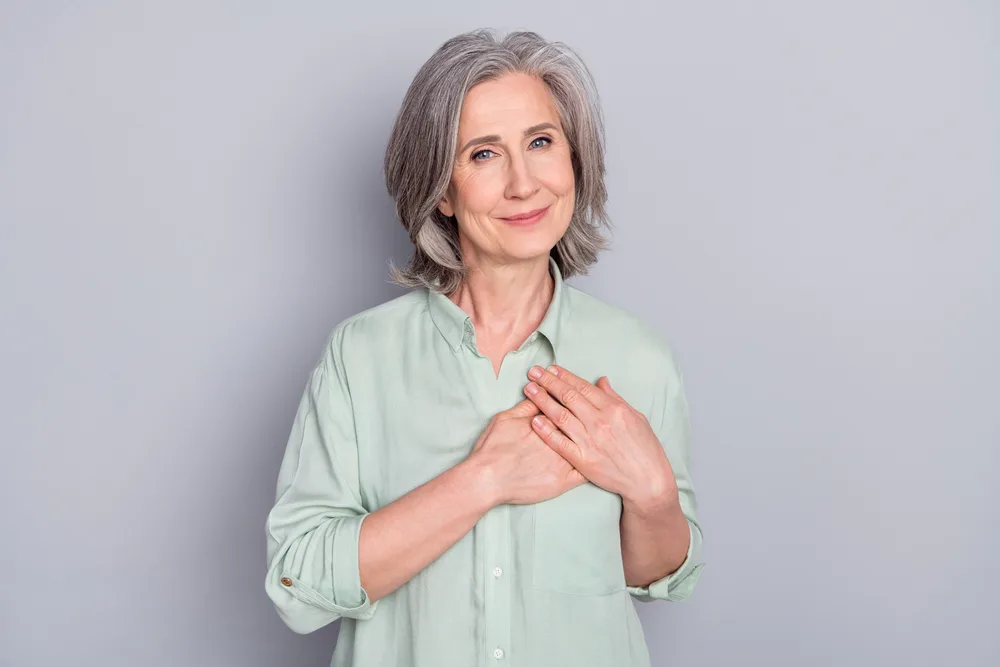 Carrie is a food writer and editor with more than 15 years of experience. She has worked for some of the biggest names in the food industry, including Bon Appétit, Food & Wine, and Martha Stewart Living.
As the Editor in Chief of IntroChicago.com, Carrie oversees all of the content on the site. She also manages the team of contributing writers and editors, who help to create delicious recipes, helpful tips, and informative articles that you'll find on the site.
A native of the Chicago area, Carrie is passionate about all things food. She loves trying new restaurants and experimenting with new recipes in her kitchen. She's also a graduate of the Culinary Institute of America, so she knows a thing or two about food!