When it comes to mouthwatering and indulgent dinners, it's tough to beat Chicken Paprikash.
It's a Hungarian classic that warms you from the inside out with its creamy paprika-laced gravy.
With a dish this flavorful, however, choosing sides can be tricky – how do you pick something that pairs well without overshadowing the main attraction?
Fear not! We've got 10 delicious side dishes for your next Chicken Paprikash feast that will make the perfect accompaniment.
Read on for all our favorites – each guaranteed to leave you feeling satisfied and savoring every last bite!
What to Serve with Chicken Paprikash? 10 Side Dishes
1 – Almond Rice Pilaf
Almond rice pilaf is a delicious, nutty side dish that pairs well with chicken paprikash.
The rice is cooked in a broth and then finished with toasted almonds for a bit of crunch.
This dish is simple to make and can be easily elevated by adding additional spices or herbs.
The taste of almond rice pilaf is nutty and slightly sweet from the broth.
The texture is fluffy and the toasted almonds add a nice crunch.
This dish can be easily spiced up by adding additional herbs or spices to the rice while it is cooking.
For example, try adding some cumin or smoked paprika for an extra depth of flavor.
To make this dish even more special, try serving it with sauteed mushrooms or roasted Brussels sprouts on the side.
Both of these dishes elevate the flavors of the almond rice pilaf and make for a complete meal.
2 – Roasted Potatoes
There are few things as comforting as a big plate of roasted potatoes.
And while roasted potatoes might seem like a simple dish, there's actually a lot that goes into making them just right.
The key is to get the perfect balance of taste and texture – you want your potatoes to be both crispy on the outside and fluffy on the inside.
One way to elevate your roasted potatoes is to add some herbs or spices into the mix.
This can really help to boost the flavor and make them extra special.
Some great options include rosemary, thyme, garlic, or even a little bit of paprika.
Just experiment until you find a combination that you love.
Another tip is to cut your potatoes into larger pieces so that they have more surface area to crisp up in the oven.
This will give you the perfect balance of crispy and fluffy – and it'll make sure that everyone gets a nice big piece of potato with their meal.
3 – Sautéed Spinach
Sautéed spinach is a simple, yet delicious side dish that pairs well with chicken paprikash.
The taste of spinach can be described as slightly nutty with a slightly bitter aftertaste.
The texture of sautéed spinach is soft and slightly wilted.
There are several ways to elevate this dish and make it more exciting.
One way is to add some garlic or onion for additional flavor.
Another way is to use fresh spinach instead of frozen for a more vibrant color and flavor.
Finally, you could top the sautéed spinach with some shredded cheese or crumbled bacon before serving.
4 – Rainbow Carrots
Rainbow carrots are a type of heirloom carrot that come in a variety of colors, including orange, yellow, white, and purple.
These carrots are known for their sweetness and crisp texture.
Rainbow carrots can be enjoyed raw or cooked, making them a versatile addition to any meal.
When it comes to taste and texture, rainbow carrots are similar to regular oranges carrots.
They are sweet with a slight earthy flavor.
The difference is in the color and appearance.
Rainbow carrots get their vibrant colors from anthocyanins, which are powerful antioxidants.
These antioxidants can help reduce inflammation and improve overall health.
There are many ways to enjoy rainbow carrots.
One simple way is to slice them thin and add them to salads.
For a more substantial dish, roast rainbow carrots in the oven with a drizzle of olive oil.
You can also puree them into soups or stews for added color and nutrition.
When cooking rainbow carrots, be sure not to overcook them as this will cause them to lose their vibrant colors and become mushy.
5 – Broccolini
Broccolini is a type of broccoli that is long and thin, with small florets.
It has a slightly sweet taste and a crunchy texture.
Broccolini can be eaten raw or cooked.
When cooking, it is best to blanch it first to soften the crunch.
There are many ways to elevate this dish.
One way is to toss the broccolini with olive oil, lemon juice, and salt.
Another way is to roast it in the oven with garlic and Parmesan cheese.
You could also stir-fry it with ginger and soy sauce. The possibilities are endless.
If you're looking for a side dish that is tasty and easy to make, look no further than broccolini.
This vegetable can be eaten raw or cooked, and there are many ways to dress it up.
Whether you're looking for something light and refreshing or something warm and comforting, broccolini is sure to please.
6 – Cauliflower Mash
Cauliflower mash is a delicious and healthy alternative to mashed potatoes.
It's made with cauliflower, milk, butter, and spices.
The result is a creamy, flavorful dish that's perfect for any meal.
Cauliflower mash has a similar taste and texture to mashed potatoes, but it's lower in carbs and calories.
This dish is also a good source of fiber and vitamins C and K.
There are many ways to elevate this dish.
You can add shredded cheese, green onions, bacon, or even roasted garlic.
For a lighter version, you can use non-fat milk or chicken broth in place of the milk.
You can also use cauliflower rice in place of the mashed cauliflower.
No matter how you make it, cauliflower mash is a delicious and healthy side dish that will please everyone at the table.
7 – Honey-Glazed Brussels Sprouts
Looking for a new side dish to serve with your chicken paprikash? Try honey-glazed Brussels sprouts.
These little green veggies are roasted to perfection and then glazed with a sweet and savory honey sauce.
They're the perfect addition to any meal and will leave your guests asking for more.
When it comes to taste, honey-glazed Brussels sprouts are slightly sweet with a hint of savory flavor.
The texture is soft and tender, making them easy to eat.
For an extra touch of flavor, try roasting them with some bacon or pancetta.
When it comes to tips on elevating this dish, there are a few things you can do.
First, try roasting the Brussels sprouts in bacon fat for added flavor.
Second, add some chopped nuts or seeds for a bit of crunch.
And lastly, drizzle the honey sauce over the top just before serving.
By following these tips, you'll be sure to impress your guests with this delicious side dish.
8 – Corn On The Cob
Who doesn't love corn on the cob? This summertime staple is not only delicious, but it's also pretty darn healthy.
Corn on the cob is a great source of fiber and vitamins, and it's low in calories to boot.
Plus, it's so easy to make – just pop it on the grill or in the oven and you're good to go.
But what if you want to take your corn on the cob up a notch? Here are some tips:
Grill your corn for extra flavor. Just be sure to husk it first so that the kernels don't fall through the grates.
Add some spice with a sprinkle of chili powder or cumin.
Butter isn't necessary – try coating your corn with olive oil or garlic for a healthier (and just as delicious) alternative.
For a truly decadent treat, top your corn with grated Parmesan cheese. Yum.
9 – Garlic Bread
There's nothing quite like the smell of garlic bread wafting through the house.
And when it's freshly baked, it's hard to resist taking a big bite out of a piping hot slice.
But what makes garlic bread so irresistible?
For starters, it's all about the taste and texture.
The bread is soft and fluffy on the inside, with a crispy crust that's infused with the flavor of garlic.
And when you add a little bit of butter, it just takes things to another level.
If you're looking to elevate your garlic bread game, there are a few things you can do.
First, try using different types of bread.
A sourdough or ciabatta loaf will give your garlic bread a nice crusty exterior.
You can also experiment with different toppings.
Grated cheese, herbs, or even a drizzle of olive oil can take your garlic bread to new heights.
So next time you're in the mood for something cozy and comforting, reach for a loaf of garlic bread and enjoy.
10 – Salad
A simple salad is the perfect side dish to chicken paprikash.
The freshness of the greens and the acidity of the dressing help to cut through the richness of the dish.
Plus, it's an easy way to get some extra vegetables into your meal.
When choosing a salad to serve with chicken paprikash, go for something with a mix of different textures and colors.
Arugula, spinach, and radicchio are all good options.
For a little bit of sweetness, add in some diced pears or apples.
And for a pop of color, try adding in some roasted red peppers or sun-dried tomatoes.
As for the dressing, a simple vinaigrette made with olive oil and vinegar is always a good choice.
But feel free to get creative – balsamic vinegar, lemon juice, and even honey can all be used to make a delicious dressing.
Just be sure to taste as you go so that you don't end up with something that's too sweet or too sour.
Conclusion
Paprikash is a delicious, hearty meal.
But what do you serve with it to make a complete meal? In this blog post, I have provided 10 side dish ideas that go great with chicken paprikash.
From roasted potatoes to garlic bread, there is something for everyone.
So next time you make chicken paprikash, be sure to try one (or all) of these side dishes.
And let us know which one was your favorite.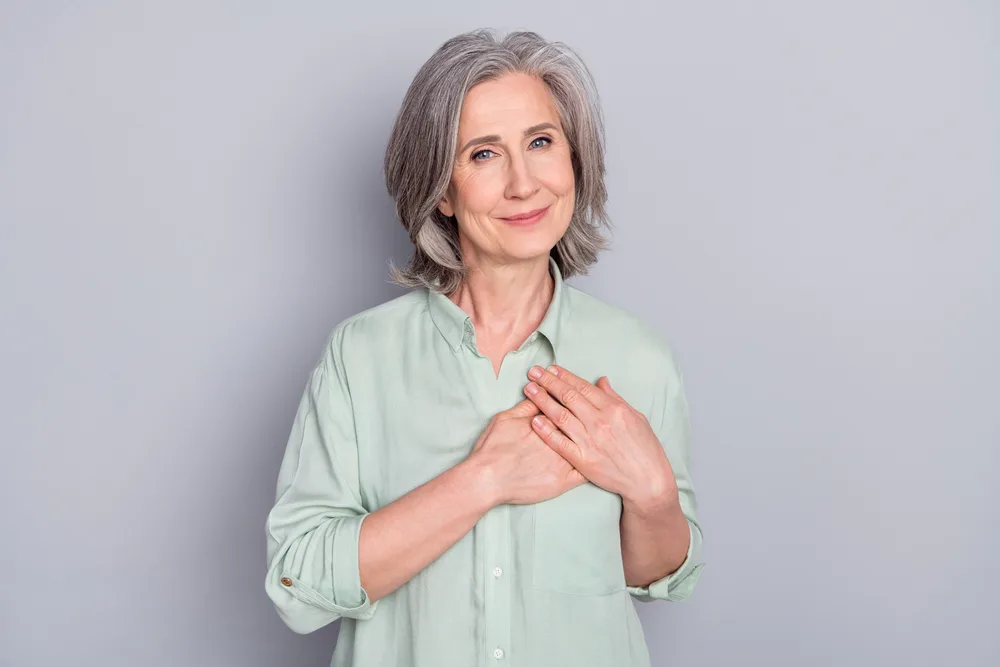 Carrie is a food writer and editor with more than 15 years of experience. She has worked for some of the biggest names in the food industry, including Bon Appétit, Food & Wine, and Martha Stewart Living.
As the Editor in Chief of IntroChicago.com, Carrie oversees all of the content on the site. She also manages the team of contributing writers and editors, who help to create delicious recipes, helpful tips, and informative articles that you'll find on the site.
A native of the Chicago area, Carrie is passionate about all things food. She loves trying new restaurants and experimenting with new recipes in her kitchen. She's also a graduate of the Culinary Institute of America, so she knows a thing or two about food!