Are you trying to figure out what foods go best with roasted potatoes?
If so, look no further! Roasted potatoes are a delicious side dish for almost any meal, but finding the perfect complement can be surprisingly difficult.
With so many options available, it can be confusing and overwhelming to decide what will taste best.
Fortunately, we've done the work for you!
From fresh veggies and hearty proteins to flavorful sauces and creative garnishes–we have put together 10 of the BEST options that pair perfectly with your roasted potato creations.
Whether you're looking for a classic menu choice or something unique and unexpected–you won't believe how easy it is to dress up your sides once you know all the amazing possibilities!
So let's dive right in–get ready for some seriously tasty inspired ideas that'll make these golden spuds shine at every meal!
What to Serve with Roasted Potatoes? 10 BEST Options
1. Grilled Salmon with Lemon-Herb Sauce
Grilled salmon is a delicious and healthy option for a summer meal.
The lemon-herb sauce elevates the dish with its bright flavor and fresh herbs.
The salmon is grilled to perfection, with a crispy skin and moist, flakey flesh.
The lemon-herb sauce is the perfect complement to the rich taste of the salmon.
The acidity of the lemon cuts through the richness of the fish, while the herbs add a freshness that ties the dish together.
Tips for elevating this dish include:
Use fresh herbs for the sauce, such as thyme, rosemary or basil.
Add a bit of heat with a pinch of red pepper flakes.
Grill the salmon on a cedar plank for added flavor.
2. Crispy Roasted Brussels Sprouts
These crispy roasted brussels sprouts are the perfect side dish to any meal.
They are packed with flavor and have a crispy, yet soft texture that is sure to please everyone.
The key to getting the perfect crispy texture is to roast them in a hot oven until they are slightly charred.
This will give them a nice flavor and ensure that they are crisp on the outside and soft on the inside.
To elevate this dish, you can add some shredded Parmesan cheese or crumbled bacon on top.
You can also serve it with a dipping sauce such as ranch or BBQ sauce.
3. Honey-Glazed Carrots
One of the best things about roasted potatoes is that they can be paired with so many different dishes.
And honey-glazed carrots are the perfect complement to roasted potatoes.
The sweet and savory flavors of honey-glazed carrots are a perfect match for roasted potatoes.
The carrots are also a great textural contrast to the potatoes – their sweetness pairs perfectly with the crispy, salty skin of the potatoes.
There are a few things you can do to elevate this dish even further.
First, try roasting your own carrots instead of using store-bought ones.
The flavor will be much fresher and more intense.
Second, add a touch of spice to the honey-glaze by adding a pinch of cayenne pepper or smoked paprika.
This will give the dish an extra depth of flavor that takes it from good to great.
4. Garlic Green Beans
Green beans are a classic side dish that goes with just about any protein, but they can sometimes be a little boring.
This recipe for garlic green beans elevates the classic dish with the addition of, you guessed it, garlic.
The result is a flavorful and satisfying side dish that your whole family will love.
These green beans have a great taste and texture.
The beans are cooked until they are tender but still have a slight crunch.
The garlic is roasted in the oven until it is nice and caramelized.
It adds so much flavor to the dish.
There are a few tips that will help you make the best possible garlic green beans.
First, make sure to trim the ends off of the green beans before cooking them.
This will help them cook evenly and prevent them from being tough.
Second, don't overcook the green beans.
You want them to be tender but still have a little bit of crunch.
Finally, don't skimp on the garlic.
Roasting it in the oven really brings out its flavor and makes it taste amazing.
This recipe for garlic green beans is the perfect side dish for your next meal.
Give it a try and see for yourself how delicious it is.
5. Roasted Butternut Squash Soup
This roasted butternut squash soup is the perfect Fall dish.
It's warm, creamy, and full of flavor.
The best part about this soup is that it's so easy to make.
All you need is a few simple ingredients and you're on your way to a delicious meal.
The taste and texture of this soup is amazing.
The roasted butternut squash gives the soup a slight sweetness while the onions and garlic add depth of flavor.
The soup is also nice and thick, thanks to the pureed squash.
If you want to elevate this dish, try serving it with a dollop of sour cream or crumbled bacon on top.
6. Enchiladas with Homemade Sauce
These enchiladas are the perfect comfort food.
They're packed with flavor, and the homemade sauce takes them to the next level.
The sauce is made with a combination of tomatoes, onions, garlic, and chili peppers, and it has a kick that will leave you wanting more.
The enchiladas themselves are made with chicken, but you could also use beef or pork.
The chicken is cooked in a mixture of onions, garlic, and chili peppers, and then shredded before being added to the tortillas.
The tortillas are then rolled up and topped with the sauce.
These enchiladas are best served with a side of rice and beans, but they would also be great with a side salad or some sauteed vegetables.
And if you really want to take them over the top, top them with some sour cream or cheese.
7. Quinoa Salad with Cranberries and Feta
This quinoa salad is a great option if you're looking for something light and healthy to serve with your roasted potatoes.
The quinoa provides a nice contrast in texture to the potatoes, and the cranberries and feta add a lovely sweetness and creaminess.
You could also add some chopped walnuts or pecans for a bit of crunch.
To make this dish even more flavorful, try roasting the quinoa before adding it to the salad.
This will give it a nice nutty flavor that goes well with the other ingredients.
If you're short on time, you can also just cook the quinoa according to the package directions.
This salad can be served as a side dish or main course.
If you're serving it as a main, you may want to add some grilled chicken or shrimp.
8. Spaghetti Squash with Tomato Sauce
Tomato sauce is a classic pairing for spaghetti squash, as the two ingredients complement each other perfectly in terms of both taste and texture.
The squash provides a mild, slightly sweet flavor that pairs well with the acidity of the tomato sauce, while the sauce helps to moisten the squash and elevate its flavor.
There are endless ways to make tomato sauce, so feel free to experiment until you find a recipe that you love.
If you're looking for something truly unique, try making a roasted garlic and sun-dried tomato sauce – it's sure to impress your guests.
As for tips on elevating this dish, consider adding some protein in the form of grilled chicken or shrimp.
You could also add some fresh herbs to the tomato sauce, or top the finished dish with some shredded cheese or crumbled bacon.
9. Sweet Potato Casserole
There's no denying that roasted potatoes are delicious.
But what do you serve with them to make a complete meal? One option is to make a sweet potato casserole.
Sweet potato casserole is a dish that is often served as a side, but it can also be a main course.
It is made with sweet potatoes, sugar, butter, eggs, and milk.
The result is a dish that is sweet and creamy.
To elevate your sweet potato casserole, try adding some chopped nuts or marshmallows on top.
You could also switch up the type of milk you use.
For a richer flavor, try using heavy cream or half-and-half.
Do you have any other ideas for what to serve with roasted potatoes? Let us know in the comments below.
10. Pumpkin Pie
Pumpkin pie is one of the most classic Thanksgiving dishes.
It's rich and flavorful, and the perfect ending to a big meal.
But what if you're looking to elevate your pumpkin pie game? Here are some tips:
Use fresh pumpkins. Canned pumpkin puree is fine in a pinch, but using fresh pumpkins will give your pie a much richer flavor. Plus, it's not that hard to make your own pumpkin puree.
Spice it up. Pumpkin pie is traditionally flavored with cinnamon, nutmeg, and cloves. But why not experiment with other spices? Try adding a little ginger or cardamom for an extra kick.
Make it boozy. A little bit of rum or bourbon can really take pumpkin pie to the next level. Just be careful not to add too much alcohol, or your pie might not set properly.
Top it with something unexpected. Whipped cream is traditional, but why not try topping your pie with crumbled bacon or candied ginger? Get creative and have fun.
Conclusion
In conclusion, there are many great options to serve with roasted potatoes.
We hope this blog post was helpful in providing some ideas for you.
If you are looking for more recipe ideas, be sure to check out our website.
We have a variety of delicious recipes to choose from.
Let us know what you will be serving with your roasted potatoes.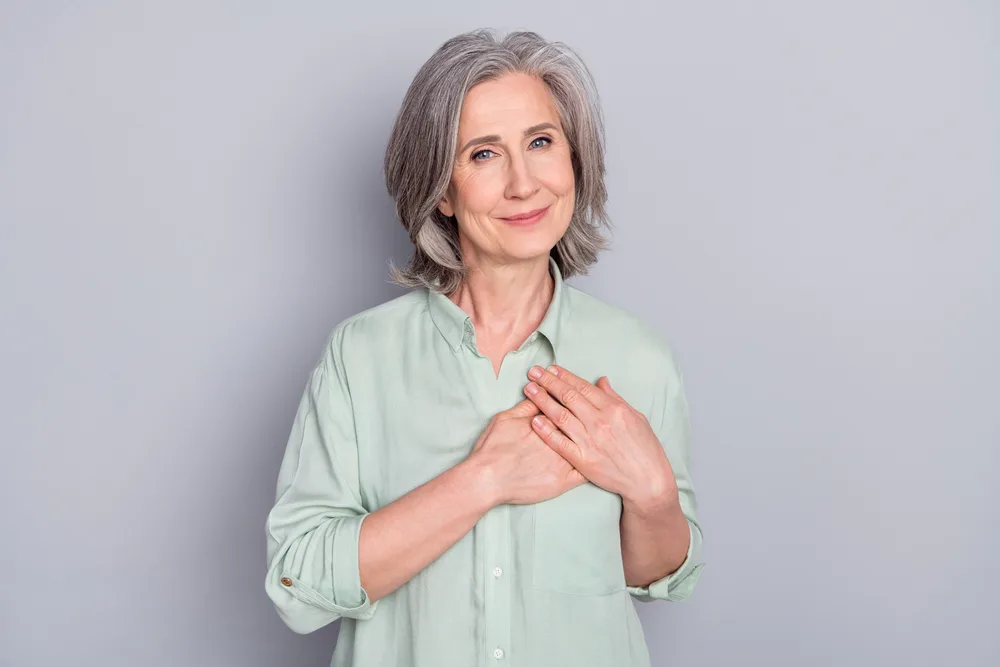 Carrie is a food writer and editor with more than 15 years of experience. She has worked for some of the biggest names in the food industry, including Bon Appétit, Food & Wine, and Martha Stewart Living.
As the Editor in Chief of IntroChicago.com, Carrie oversees all of the content on the site. She also manages the team of contributing writers and editors, who help to create delicious recipes, helpful tips, and informative articles that you'll find on the site.
A native of the Chicago area, Carrie is passionate about all things food. She loves trying new restaurants and experimenting with new recipes in her kitchen. She's also a graduate of the Culinary Institute of America, so she knows a thing or two about food!