Nothing says luxury quite like a filet mignon.
Whether you're hosting an upscale dinner party or simply looking to treat yourself, a perfectly cooked cut of beef is sure to leave your guests feeling full and satisfied in no time.
So what do you serve alongside this classic dish?
While it's easy to go with the same-old standard sides, we have 12 must-try side dishes that pair excellently with your filet mignon.
From roasted potatoes and seasonal vegetables, to creamy mashed cauliflower and polenta cake—take a look at our comprehensive list of delicious accompaniments that are sure to tantalize any foodie's taste buds!
What to Serve with Filet Mignon? 12 Must-try Side Dishes
1. Roasted Brussels Sprouts with Bacon
When it comes to side dishes, there are few that can compete with roasted Brussels sprouts.
These little green veggies are not only delicious but also packed with nutrients.
And when you add bacon to the mix, you've got a dish that is sure to please even the pickiest of eaters.
Roasted Brussels sprouts have a fantastic taste and texture.
They are slightly crunchy on the outside and tender on the inside.
The bacon adds a salty, smoky flavor that takes them over the top.
There are a few things you can do to elevate this dish even further.
First, try roasting your Brussels sprouts in duck fat for extra richness.
You can also add some chopped nuts for a bit of crunch or use pancetta instead of bacon for a more sophisticated flavor.
2. Garlic Mashed Potatoes
There's nothing quite like a good plate of garlic mashed potatoes.
They're creamy, flavorful, and always a hit with family and friends.
But what makes them so special?
Garlic mashed potatoes are all about the garlic.
You can use as much or as little as you like, but we recommend using at least one head of garlic for every 2 pounds of potatoes.
This will give the dish a nice garlic flavor without being overpowering.
As for the type of potatoes to use, we recommend Yukon Golds or Russets.
They have a fluffy texture that mashes well and absorbs flavors well.
For an even creamier dish, add some milk or cream to the mix.
To elevate your garlic mashed potatoes, try adding in some shredded cheese, green onions, or bacon bits.
Or, if you want to keep it simple, just top with a pat of butter before serving.
3. Roasted Butternut Squash
This roasted butternut squash dish is the perfect side for your filet mignon.
The sweet and savory flavors of the squash elevate the dish, while the creamy texture pairs perfectly with the tenderness of the steak.
Butternut squash is a winter squash that has a sweet, nutty flavor.
It's often used in soups and stews, but it's also delicious when roasted.
Roasting brings out the natural sweetness of the squash and makes it super creamy.
To make this dish, start by peeling and cubing the butternut squash.
Then, toss it with olive oil, salt, and pepper.
Roast in a preheated oven until fork-tender, about 20-25 minutes.
Once done, top with fresh sage leaves (optional) and serve alongside your filet mignon.
4. Honey Glazed Carrots
These honey-glazed carrots are the perfect side dish for any meal.
They are so easy to make and only require a few ingredients, but they are packed with flavor.
The sweet honey glazes the carrots and makes them slightly sticky, while the rosemary adds a beautiful earthy flavor.
These carrots are also incredibly versatile – you can easily add other herbs or spices to change up the flavor.
The key to making these carrots really shine is the quality of the ingredients.
Be sure to use fresh, organic carrots for the best flavor and nutrition.
And don't skimp on the honey – it really makes a difference.
These carrots are best served warm, but they can also be enjoyed at room temperature or even cold.
If you're looking for a way to elevate this dish, try serving it with a dollop of creamy yogurt or crumbled feta cheese.
The tanginess of the yogurt or feta pairs perfectly with the sweetness of the carrots.
You could also add a sprinkle of chopped nuts for some extra crunch.
5. Green Beans Almondine
Green beans almondine is a classic side dish that is simple to make and can be easily elevated to fit any occasion.
This dish is traditionally made with green beans, butter, garlic, and almonds.
The result is a flavorful and slightly nutty dish that pairs well with a variety of main courses.
Green beans almondine can be made ahead of time and reheated when ready to serve.
This dish can also be made with frozen green beans, which makes it an easy last-minute addition to any meal.
For a more elegant presentation, try blanching the green beans before adding them to the pan.
This will help them retain their bright green color.
This dish can be served as-is or topped with a variety of additional ingredients.
For a heartier side, try adding pancetta or bacon to the pan.
Parmesan cheese is also a nice addition if you are looking for a bit of extra flavor.
If you are looking for a vegetarian option, this dish can easily be made without meat.
6. Creamed Spinach
Creamed spinach is a delicious and easy side dish that pairs well with filet mignon.
The rich, creamy texture of the spinach is a perfect contrast to the tenderness of the steak, and the dish can be easily elevated with a few simple ingredients.
To start, creamed spinach should be packed with flavor.
One way to do this is to use fresh baby spinach rather than frozen or canned.
Baby spinach has a more delicate flavor that will stand out against the cream and other ingredients.
You'll also want to make sure to use plenty of garlic, salt, and pepper.
These seasonings will help bring out the natural flavors of the spinach and create a more well-rounded dish.
In addition to using fresh ingredients, you can also add in some extras to really take your creamed spinach to the next level.
A handful of Parmesan cheese will give the dish a nice cheesy flavor, while a splash of heavy cream will make it even richer and more decadent.
If you're feeling adventurous, you could even try adding in a bit of bacon for some extra salty goodness.
7. Macaroni and Cheese
There are few dishes as classic and comforting as macaroni and cheese.
This dish is simple to make but oh-so-delicious, with a creamy sauce and cheesy flavor that is impossible to resist.
While mac and cheese are great on their own, there are a few ways you can elevate this dish and make it even more special.
One way to elevate the flavor of your mac and cheese is to use different types of cheese in the sauce.
A sharp cheddar will give the dish a nice bite, while a creamier cheese like Gruyere will make the sauce even more rich and decadent.
You can also add some spice to your mac and cheese by adding a pinch of cayenne pepper to the sauce or stirring in some diced jalapenos or chilies.
If you want to add some extra texture to your mac and cheese, you can stir in some cooked bacon or crumbled sausage before serving.
You can also top the dish with breadcrumbs or chopped nuts for a bit of crunch.
And, of course, no matter how you dress up your mac and cheese, it's always delicious, served with a side of green beans, roasted Brussels sprouts, or a simple salad.
8. Sweet Potato Casserole
This dish is a must-have at any holiday table.
Sweet potatoes are roasted and then combined with a delicious mixture of brown sugar, spices, and pecans.
The result is a sweet and savory casserole that is absolutely irresistible.
The key to making this dish really shine is in the quality of the sweet potatoes.
Be sure to use fresh, organic sweet potatoes for the best flavor and texture.
Roasting the sweet potatoes before adding them to the casserole will also help to bring out their natural sweetness.
To elevate this dish even further, try serving it with a dollop of whipped cream or a scoop of vanilla ice cream.
The contrast of the warm sweet potato casserole with the cool, creamy topping is truly heavenly.
9. Corn Pudding
Corn pudding is a southern dish that is often served as a side.
It is made with cornmeal, milk, eggs, and butter and sometimes also includes sugar, flour, and baking powder.
The dish is usually baked in the oven but can also be fried.
Corn pudding has a dense texture and is sweet and creamy.
It can be served plain or with toppings such as shredded cheese, diced onions, or diced peppers.
To elevate the dish, try serving it with grilled meats or fish.
Corn pudding can also be used as a base for other dishes, such as casseroles or soups.
When making corn pudding, be sure to use fresh ingredients and follow the recipe closely.
If you are looking for a healthier version of the dish, you can substitute some of the milk for non-fat yogurt or skim milk.
You can also use less sugar in the recipe.
10. Cranberry Sauce
Cranberry sauce is one of those dishes that can really make or break a holiday meal.
It's tart, it's sweet, and it can be either a delicious addition to your plate or a complete disaster.
If you're looking to elevate your cranberry sauce game this year, here are a few tips.
First, let's talk about taste.
Cranberry sauce should be both tart and sweet, with a balance of flavors that allows both the acidity of the cranberries and the sweetness of the sugar to shine through.
If your sauce is too sweet, add a bit more acidity in the form of lemon juice or vinegar.
If it's too tart, add a bit more sugar.
Next, let's talk texture.
Cranberry sauce should have some body to it but shouldn't be too thick or too thin.
The best way to achieve the perfect texture is to cook the cranberries down until they burst and then add just enough liquid (water, orange juice, etc.
) to create a smooth, cohesive sauce.
Finally, let's talk about elevating the dish.
Cranberry sauce is delicious on its own, but there are a few things you can do to make it even better.
One is to add some fresh herbs like thyme or rosemary for an extra flavor boost.
Another is to stir in some diced fruit like apples or pears for added sweetness and texture.
And last but not least, you can always top your cranberry sauce with a bit of crumbled goat cheese or crispy bacon bits for an extra special touch.
11. Dinner Rolls
There's nothing quite like a freshly baked dinner roll.
They're soft and fluffy, with just the right amount of crust.
And when they're served warm, they're even more delicious.
Dinner rolls are the perfect side dish for a variety of meals.
They can be dressed up or down, depending on your preference.
For a more sophisticated dish, try adding some herbs to the dough or brushing them with garlic butter before baking.
For a more casual dish, serve them plain or with some honey butter.
12. Chocolate Cake or Pie for Dessert
When it comes to chocolate cake or pie, there's really no wrong answer.
Both are delicious, and both can be easily elevated with the right ingredients and preparation.
Chocolate cake is typically richer and denser than chocolate pie, making it the perfect choice for those who prefer a richer dessert.
Chocolate pie, on the other hand, is typically lighter and fluffier, making it a great choice for those who want something a little less heavy.
No matter which you choose, be sure to use high-quality chocolate for the best flavor.
And if you're looking to elevate your dessert even further, consider adding a dollop of whipped cream or a scoop of ice cream on top.
Conclusion
In this blog post, we have shared 12 delicious and easy-to-make side dishes that go great with filet mignon.
We hope you enjoyed reading and found this post helpful.
If you want to try making filet mignon at home, be sure to check out our recipe page for some great tips and tricks.
And don't forget to share your photos with us on social media.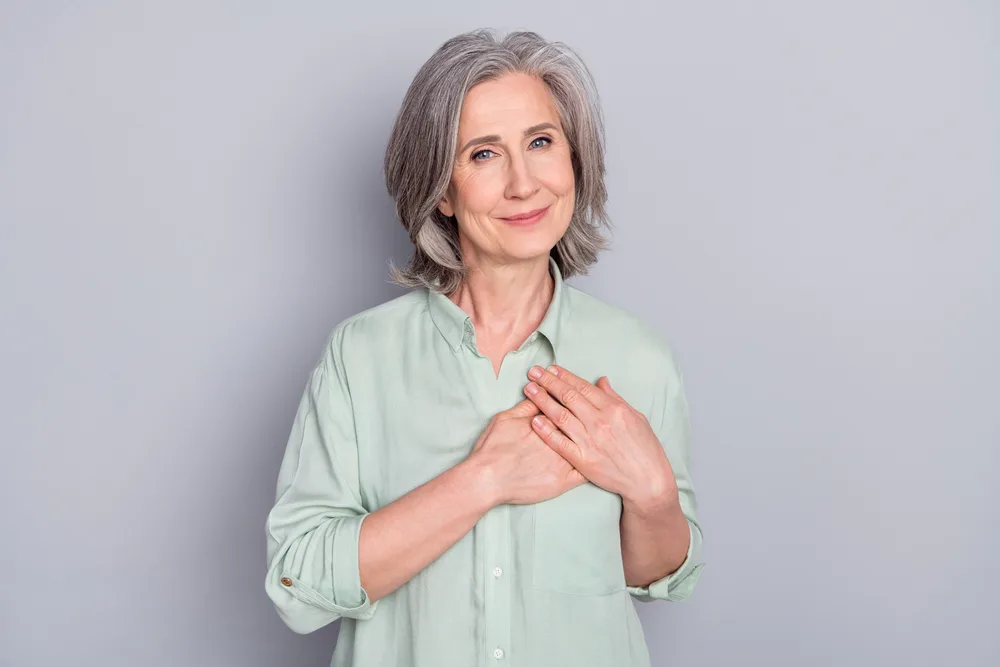 Carrie is a food writer and editor with more than 15 years of experience. She has worked for some of the biggest names in the food industry, including Bon Appétit, Food & Wine, and Martha Stewart Living.
As the Editor in Chief of IntroChicago.com, Carrie oversees all of the content on the site. She also manages the team of contributing writers and editors, who help to create delicious recipes, helpful tips, and informative articles that you'll find on the site.
A native of the Chicago area, Carrie is passionate about all things food. She loves trying new restaurants and experimenting with new recipes in her kitchen. She's also a graduate of the Culinary Institute of America, so she knows a thing or two about food!