Do you ever get stuck in a cooking rut when it comes to preparing fish?
You know, where the same fish dishes show up over and over again on your family's dinner table?
Don't worry – we've all been there.
In this blog post, we're going to walk you through 12 delicious side dishes that will take your fish breakfast, lunch or dinner meals to a whole new level.
Forget guessing what go-to sides work with which types of fish – now you can have an entire menu mapped out for nights when seafood is on the menu.
Read on for tips on how each side pairs with popular types of fish like tilapia, salmon and more!
What to Serve with Fish? 12 Must-try Side Dishes
1. Roasted Asparagus Spears with Lemon Hollandaise Sauce
Asparagus is a delicious and healthy vegetable that can be enjoyed in many different ways.
One of our favorite ways to enjoy asparagus is by roasting it with lemon hollandaise sauce.
This dish is simple to make but packed with flavor.
The asparagus spears are roasted to perfection, and the lemon hollandaise sauce adds a lovely richness to the dish.
The key to making this extra dish special is the quality of the ingredients.
Be sure to use fresh asparagus spears and good quality lemon juice for the hollandaise sauce.
You can also elevate the dish by adding a few extra ingredients such as fresh herbs or shaved Parmesan cheese.
This dish is best enjoyed immediately after it is made.
However, if you have leftovers, they will keep well in the fridge for up to two days.
Simply reheat in the oven or microwave before serving.
2. Roasted Brussels Sprouts with Parmesan and Pine Nuts
Looking for a delicious and easy side dish to serve with your next fish dinner? Look no further than roasted Brussels sprouts.
These little green veggies are packed with flavor and can be easily dressed up with a variety of toppings.
When roasted, Brussels sprouts take on a lovely caramelized flavor that pairs perfectly with fish.
They also have a nice crispy texture on the outside while remaining soft and tender on the inside.
For an extra bit of flavor and crunch, top your roasted Brussels sprouts with Parmesan cheese and pine nuts before serving.
Not a fan of Brussels sprouts? No problem.
There are plenty of other great side dishes that pair well with fish.
Try roasted potatoes, steamed vegetables, or a simple salad for starters.
3. Roasted Sweet Potatoes with Honey and Cinnamon
These roasted sweet potatoes are the perfect side dish for any meal.
They're sweet, savory, and full of flavor.
The best part is that they're so easy to make.
Simply roast the sweet potatoes in the oven with some honey and cinnamon, and you're good to go.
The taste and texture of these roasted sweet potatoes are amazing.
The honey and cinnamon give them a slight sweetness, while the roasting process brings out their natural savoriness.
The result is a dish that is both sweet and savory and absolutely delicious.
There are a few tips that can help you elevate this dish even further.
First, try roasting the sweet potatoes with some other spices like cloves or nutmeg.
This will give them an even more complex flavor profile.
Additionally, you could try drizzling them with some melted chocolate or caramel for an extra special touch.
4. Quinoa Salad with Arugula, Feta, and Mint
This Quinoa Salad with Arugula, Feta, and Mint is a healthy and flavorful side dish that is perfect for any summer meal.
The quinoa is hearty and filling, while the arugula and mint add a refreshing touch.
The feta cheese rounds out the flavor profile and makes this salad irresistible.
The key to making this salad great is to use fresh ingredients.
The quinoa, arugula, and mint should all be freshly cooked or picked.
The feta cheese should also be high quality and fresh.
If you can find it, I recommend using Greek feta cheese as it has a stronger flavor.
To elevate this dish, you could try adding some chopped grilled chicken or shrimp.
This would make it a complete meal that is perfect for lunch or dinner.
You could also add some chopped nuts or seeds for an extra crunch.
5. Farro Salad with Cherry Tomatoes, Basil, and Mozzarella
This farro salad is the perfect side dish for any summer meal.
The combination of sweet cherry tomatoes, fresh basil, and mozzarella makes for a dish that bursts with flavor.
The farro provides a nice chewy texture that contrasts perfectly with the other ingredients.
There are a few things you can do to elevate this dish even further.
First, try using heirloom cherry tomatoes for an even sweeter flavor.
You could also add some chopped-up avocado for some creaminess.
Finally, if you want a bit more of a kick, try adding some red pepper flakes to the mix.
6. Kale Salad with Cranberries, Almonds, and Parmesan
This kale salad is the perfect side dish for any fish entrée.
The mix of bitter, sweet, and savory flavors with the crunch of the almonds and Parmesan make it a well-rounded and satisfying dish.
The key to a good kale salad is to massage the kale leaves before adding the other ingredients.
This helps to soften them and make them more palatable.
To massage the kale, simply take a handful of washed and dried kale leaves and rub them between your hands for a minute or so.
You'll notice that they start to soften and turn a brighter green.
At this point, you can add in the cranberries, almonds, Parmesan, and dressing of your choice.
I like to use a simple vinaigrette made with olive oil, lemon juice, salt, and pepper.
This salad can be served as is, or you can top it with grilled fish or chicken for a complete meal.
7. Roasted Cauliflower with Lemon and Thyme
This roasted cauliflower dish is a delicious and easy side that pairs well with fish.
The lemon and thyme give it a bright, fresh flavor, while the roasting brings out the natural sweetness of the cauliflower.
This dish is also healthy and low-carb, making it a great option for those watching their waistline.
The key to making this dish successful is to roast the cauliflower until it is tender but still has a bit of bite to it.
You don't want it to be mushy.
Another important tip is to use fresh lemon juice and thyme leaves.
These will give the dish the most flavor.
If you don't have fresh lemons or thyme, you can substitute with bottled lemon juice or dried thyme, but the flavors won't be as intense.
This roasted cauliflower makes a great side dish for any fish recipe.
It's also simple enough to be made on a weeknight but special enough to serve at a dinner party.
8. Baked Butternut Squash with Maple Syrup and Pecans
This dish is the perfect mix of sweet and savory.
The butternut squash is roasted to perfection and then topped with maple syrup and pecans.
It's the perfect side dish for any fall meal.
The taste and texture of this dish are amazing.
The squash is soft and tender, while the maple syrup and pecans add the perfect amount of sweetness and crunch.
This dish can be easily elevated by adding a few more ingredients.
Try serving it with grilled chicken or fish or even adding some crumbled bacon on top.
You can also switch out the pecans for another type of nuts, such as almonds or walnuts.
9. Mashed Potatoes
Mashed potatoes are one of the most classic side dishes out there.
They're creamy, comforting, and versatile – you can add all sorts of things to them to elevate the dish.
But what makes mashed potatoes so special?
Taste-wise, mashed potatoes are rich and creamy, thanks to the addition of milk and butter.
The texture is smooth and velvety, making them the perfect accompaniment to a variety of main dishes.
There are plenty of ways to make your mashed potatoes even more delicious.
Add some shredded cheese for extra creaminess or some green onions for a touch of sweetness.
You could also try mixing in other vegetables like carrots or peas.
For an extra indulgent dish, top your mashed potatoes with some crispy bacon bits or a dollop of sour cream.
10. Sweet Potato Fries
There's nothing quite like a good plate of crispy, salty sweet potato fries.
And while they may seem like a pretty simple dish, there's actually a lot that goes into making the perfect fry.
Here are some tips on how to elevate your sweet potato fry game.
First, let's talk about taste and texture.
The key to getting that perfect balance of sweet and savory is all in the seasoning.
A good rule of thumb is to use one part sugar for every two parts salt.
This will help to bring out the natural sweetness of the potatoes without making them too salty.
As for texture, you want your fries to be nice and crispy on the outside but still fluffy on the inside.
The best way to achieve this is by frying them twice.
First, fry them at a lower temperature until they are cooked through.
Then, raise the temperature and fry them again until they are golden brown and crispy.
Finally, don't be afraid to get creative with your toppings.
Sweet potato fries are delicious on their own, but they can also be elevated with a variety of sauces and toppings.
Some of our favorites include BBQ sauce, honey mustard, and ranch dressing.
11. Green Beans
Green beans are a versatile side dish that can be enjoyed by everyone.
They have a slightly nutty flavor and a crunchy texture that makes them a perfect accompaniment to any meal.
There are many ways to elevate this simple dish.
One way is to add some chopped bacon or pancetta to the beans when you sauté them.
This will give them a delicious smoky flavor that will complement the nuttiness of the beans perfectly.
Another way to dress up your green beans is to toss them with some freshly grated Parmesan cheese and a squeeze of lemon juice before serving.
This bright and flavorful combination is sure to please even the pickiest of eaters.
Whether you prefer them plain or dressed up, green beans are a delicious and nutritious side dish that everyone can enjoy.
So next time you're looking for something to serve alongside your main course, be sure to give green beans a try.
12. Roasted Brussels Sprouts
Looking for a delicious and healthy side dish to serve with your fish? Look no further than roasted Brussels sprouts.
These little green gems are not only packed with nutrients, but they also have a wonderfully crispy texture and slightly sweet taste that pairs perfectly with fish.
To roast your Brussels sprouts, simply trim off the ends and cut them in half.
Then, toss them in olive oil and sea salt and roast in a preheated oven at 400 degrees Fahrenheit for about 20-25 minutes.
For an extra bit of flavor, you can also add some minced garlic or a squeeze of lemon juice before roasting.
Once they're out of the oven, give them a good sprinkle of Parmesan cheese and serve immediately.
Your guests will be impressed by your culinary skills and sure to ask for seconds.
Conclusion
So, there you have it. 12 delicious side dishes that go perfectly with fish.
Whether you're looking for something healthy and light or something a little more indulgent, there's an option here for you.
So next time you're stuck on what to make for dinner, consider pairing one of these sides with your main course of fish.
You won't be disappointed.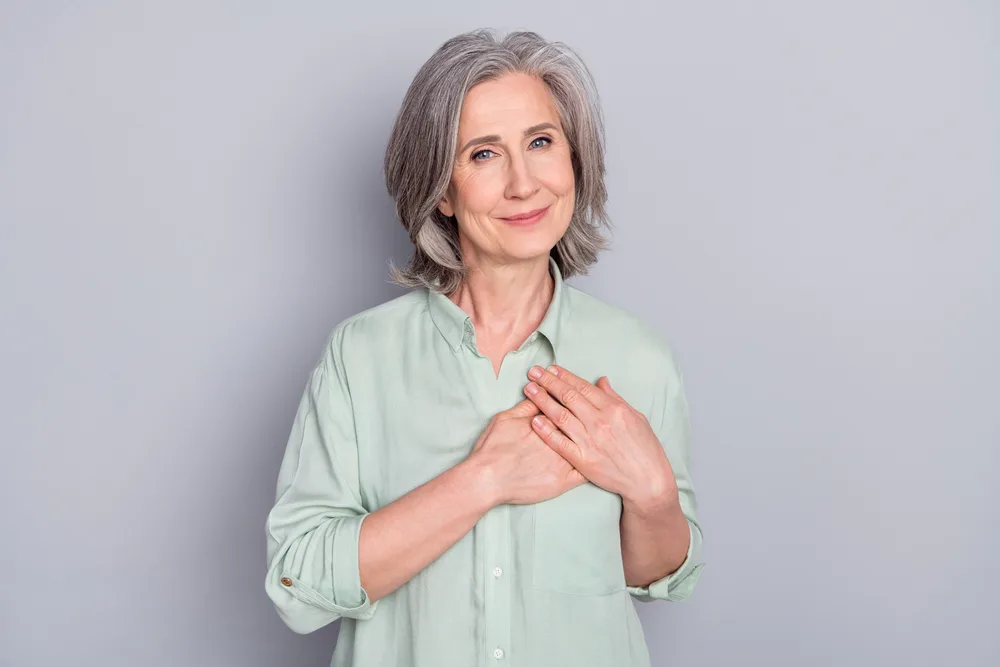 Carrie is a food writer and editor with more than 15 years of experience. She has worked for some of the biggest names in the food industry, including Bon Appétit, Food & Wine, and Martha Stewart Living.
As the Editor in Chief of IntroChicago.com, Carrie oversees all of the content on the site. She also manages the team of contributing writers and editors, who help to create delicious recipes, helpful tips, and informative articles that you'll find on the site.
A native of the Chicago area, Carrie is passionate about all things food. She loves trying new restaurants and experimenting with new recipes in her kitchen. She's also a graduate of the Culinary Institute of America, so she knows a thing or two about food!