Have you ever wanted to know the best dressings for orzo salad?
If you're perplexed about what ingredients to mix up and make the perfect combination for the dish, then this article is for you.
Everything from classic vinaigrettes to more traditional Italian dressing flavors will be discussed.
Learn not just which dressings are the best, but why and how they bring out all of the flavors in your orzo salad.
By combining flavors like punctuated lemon zest with briny feta, discover the flavor combinations that will really make everyone happy—even picky eaters.
So, get ready to find out everything you need to know about creating a delicious and unique orzo salad today.
Why Dressings are Important for Orzo Salad?
Orzo salad is one of the most popular comfort food dishes across the globe, thanks to its delicious and fresh ingredients.
But what really sets it apart from regular pasta salads is the dressing – the right type of dressing can take an orzo salad to a whole new level of taste.
Dressings provide moisture, flavour and texture to the dish, and can either give it a light and citrusy experience, or a more complex bolder flavour.
The dressing also helps marry all the different ingredients together, creating a well-balanced meal that everyone would enjoy.
Dressings also help add some essential vitamins and minerals to your diet as many dressings are made with olive oil, which is known for its antioxidant properties that help fight daily toxins.
With so many different flavour combinations available when making an orzo salad, it's hard not to get creative with the selection of gourmet dressings available at the supermarket – drizzle away for a tasty dish that will leave you wanting more.
Criteria for Choosing the Best Dressings for Orzo Salad
With the dizzying array of dressings to choose from when making orzo salad, it can be difficult to decide which to use.
But not to worry, by taking a few simple factors into consideration, you can select the best possible match for your particular dish.
Firstly, consider the flavors of your ingredients and how they might work together; if you have lots of sweetness in the other components then a vinaigrette with tangy notes may pair nicely, whereas a savory dressing such as Caesar could be better for heavier flavor profiles.
Secondly, think about what type of texture would be most suited to your dish — creamy dressings will often latch onto pasta, allowing you to place more flavor onto each bite than oil-based variations.
Lastly, try something different.
Don't shy away from more unique choices, such as an orange sesame vinaigrette or even pesto balsamic glaze.
With these guidelines in mind and a bit of experimentation, you can pick the perfect dressing every time.
5 Best Dressings for Orzo Salad
Orzo salad is a tasty, nutrient-packed side dish or light meal that's easy to make and customize with different ingredients.
The best way to make this versatile dish truly special is by choosing the right dressing.
Here are five dressings that are perfect for orzo salads, along with some suggested combinations of ingredients to create an unforgettable side dish.
1. Lemon Garlic Dressing
This lemon garlic dressing is perfect for helping to maximize the flavor of your orzo salad.
The tartness of the lemon combined with the earthy saltiness of the garlic and aroma from the olive oil create a tangy, delicious dressing that pairs perfectly with orzo.
To make this dressing, combine freshly squeezed lemon juice, minced garlic, extra virgin olive oil, dijon mustard and sea salt in a bowl and whisk together until combined.
If desired you can also add fresh herbs such as basil or oregano.
2. Pesto Dressing
Pesto is a classic Italian condiment traditionally made with fresh basil, garlic, pine nuts, cheese and extra-virgin olive oil—ingredients that add a bright, flavorful punch to your orzo side dish.
Create your own pesto-style dressing by blending together two parts extra-virgin olive oil with one part balsamic vinegar.
Or, you can add components like chopped fresh garlic and Parmesan cheese for a homemade rendition of the popular condiment.
Add pine nuts or other nuts for added texture – just be sure to balance out the flavors so all ingredients blend harmoniously together.
This is one dressing that tastes even better when given time to rest before serving, so it's best to mix it all up at least an hour in advance of your meal.
3. Balsamic Vinaigrette
This chilled pasta dish requires a tasty and robust dressing.
A classic balsamic vinaigrette ties all the ingredients together and provides a flavorful finishing touch.
Made with simple pantry staples, this vinaigrette offers tangy and sweet notes that perfectly complement the garlic, tomatoes, olives and herbs used in an orzo salad.
To prepare the dressing whisk together extra-virgin olive oil, balsamic vinegar, Dijon mustard, minced garlic, honey or agave syrup and salt to taste.
You can also add fresh or dried herbs for even more flavor.
Once all of the ingredients are combined shake or whisk them together until they're fully emulsified.
Give it a taste test to see if you'd like to adjust the seasonings before tossing with your completed salad.
4. Greek Yogurt Dressing
For a healthier alternative to cream-based dressings, Greek yogurt dressing can be a great choice.
This dressing is made using yogurt, lemon juice, olive oil, garlic, honey and dill.
Simply combine the ingredients in a bowl and whisk until you achieve a uniform consistency.
Then pour over your orzo salad and mix until combined.
The tangy flavor of the yogurt will nicely balance the flavors of other vegetables in your salad while giving it an extra creamy finish.
5. Sun-Dried Tomato Dressing
Sun-dried tomato dressing is a great addition to orzo salad, as it adds rich flavor and vibrant color.
For this recipe, you'll need extra virgin olive oil, grated garlic clove, a pinch of crushed red pepper flakes, canned diced tomatoes and liquid from the tomatoes' jar, sun-dried tomatoes (packed in oil), salt and black pepper.
Combine all ingredients in a food processor or blender and puree until smooth.
Add more olive oil if you like a thinner consistency.
You can also add Parmesan cheese or Greek yogurt for added flavor and texture.
Drizzle the dressing onto your Orzo salad before serving for an easy meal that packs bold flavors.
Conclusion
When it comes to salad dressing for orzo pasta salad, there are various dressings that you can use.
Creamy dressings like ranch and Caesar work wonderfully with the heaviness of orzo pasta.
Fresh and light vinaigrettes are perfect for those hot summer days when a heavy dressing may be too hot to handle.
Additionally, Italian dressings are an excellent choice as they complement any mix of vegetables that may be in the salad.
No matter which dressing you choose, it's important to remember that the best dressed salads start with freshly made homemade dressings as these will always provide superior flavor compared to store bought dressings.
Make sure you taste test your dressing before putting it on your salad; the flavor should complement the rest of the ingredients without overpowering them.
With these five delicious options, you're sure to find a delicious seasoning for your next batch of orzo salad.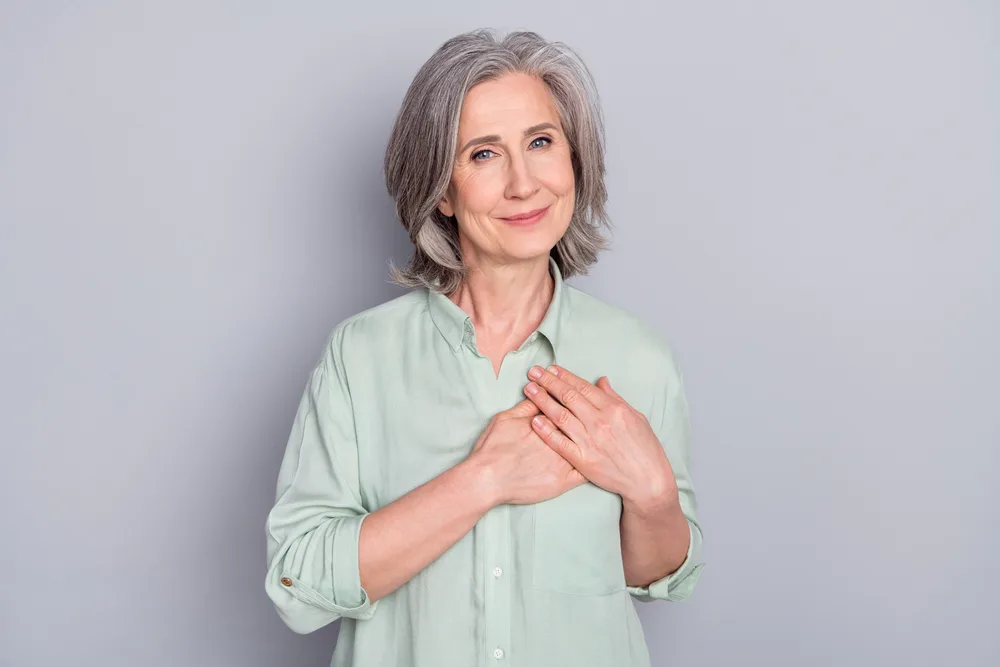 Carrie is a food writer and editor with more than 15 years of experience. She has worked for some of the biggest names in the food industry, including Bon Appétit, Food & Wine, and Martha Stewart Living.
As the Editor in Chief of IntroChicago.com, Carrie oversees all of the content on the site. She also manages the team of contributing writers and editors, who help to create delicious recipes, helpful tips, and informative articles that you'll find on the site.
A native of the Chicago area, Carrie is passionate about all things food. She loves trying new restaurants and experimenting with new recipes in her kitchen. She's also a graduate of the Culinary Institute of America, so she knows a thing or two about food!