Soup seems to be the ultimate comfort food; it's warm and filling, yet so incredibly versatile!
Whether you're eating a traditional homemade stock-based soup or something more unique like a spicy Thai coconut curry versions, there's no doubt that the perfect companion dish can help bridge any gap in flavor.
But with all those delicious options out there for what to serve with your soup – how do you decide?
From grilled cheese sandwiches sliders to cheesy garlic breads and beyond – at first glance searching for the right side dish isn't always easy.
That is why today we're giving you must-try sides dishes that will take your next bowl of soup from good to great!
Ready to test out these recipes? Let's get started!
What to Serve with Soup? 12 Must-try Side Dishes
1. Grilled Cheese Sandwich
Grilled cheese sandwiches are classic comfort food.
They're simple to make and can be easily customized to your liking.
The best part about grilled cheese sandwiches is that they're versatile – they can be served as a main dish or as a side.
When it comes to taste, grilled cheese sandwiches are creamy and cheesy with a slight crunch from the bread.
The texture of the sandwich depends on the type of bread you use.
For a softer texture, use white bread or sourdough.
If you prefer a crunchier texture, opt for rye bread or ciabatta.
There are endless ways to elevate the classic grilled cheese sandwich.
One way is to add in some extras like bacon, tomato, or avocado.
You can also switch up the cheese for something more interesting, like brie or goat cheese.
Or, for a real treat, try dipping your grilled cheese in some tomato soup.
2. PB&J Sandwich
There's nothing quite as classic as a PB&J sandwich.
Peanut butter and jelly go together like, well, peanut butter and jelly.
The rich, creamy taste of peanut butter pairs perfectly with the sweet, fruity flavors of jelly.
And the texture is out of this world – the smoothness of the peanut butter combined with the sticky sweetness of the jelly is a heavenly combination.
But just because PB&J sandwiches are classic doesn't mean they can't be elevated.
Here are a few tips on how to take your PB&J game to the next level:
Choose interesting bread: Gone are the days of boring white bread. These days, there are all sorts of delicious bread to choose from – from sourdough to rye to pumpernickel. Pick a bread that you love and that will elevate your PB&J sandwich to new heights.
Use natural peanut butter: Peanut butter is one of the main ingredients in a PB&J, so it's important to use a good quality product. Look for natural peanut butter that is made with just peanuts and salt – no added sugar or oil necessary. These types of peanut butter will give your sandwich a more intense flavor.
Get creative with your jams and jellies: Sure, grape jelly is delicious. But why not experiment with other fruit jams and jellies? Apricot, strawberry, raspberry – there are so many delicious options out there. And if you're feeling really adventurous, you could even make your own jam at home.
3. Turkey Sandwich
A turkey sandwich is a classic lunchtime favorite.
It's simple yet satisfying and can be easily customized to your liking.
The key to a great turkey sandwich is all in the quality of the ingredients.
Use thick slices of freshly roasted turkey breast, crispy bacon, sharp cheddar cheese, and ripe tomatoes for the ultimate flavor combination.
Add a little mayo or mustard for creaminess and some green leafy lettuce for crunch.
Slather your favorite bread with butter, then pile on the fillings.
For an extra special touch, grill your sandwich on a panini press or in a cast iron skillet until the bread is nice and crispy, then serve immediately.
4. BLT Sandwich
The BLT sandwich is a classic for a reason – it's simple yet so delicious.
The combination of salty bacon, fresh lettuce, and juicy tomatoes is hard to beat.
And when you add in some crispy toast and mayo, you've got a sandwich that's truly irresistible.
One of the best things about the BLT sandwich is the contrast in textures.
The bacon is nice and crispy, while the lettuce and tomatoes are soft and juicy.
The mayo adds a creamy element, and the toast rounds things out with some crunch.
It's this perfect balance of textures that makes the BLT so special.
If you're looking to elevate your BLT game, there are a few things you can do.
First, make sure you're using high-quality ingredients.
Thick-cut bacon, ripe tomatoes, and crisp lettuce are key.
You can also add in some avocado for an extra dose of creaminess.
Or try substituting the mayo for a nice herbed cream cheese spread.
5. Roasted Vegetables
There's nothing quite like roasted vegetables.
The taste is out of this world, and the texture is incredible.
If you're looking to elevate your dish, here are a few tips on how to do it.
First, make sure you choose the right vegetables.
The best vegetables for roasting are ones that have a high water content, like zucchini, eggplant, and tomatoes.
Avoid vegetables that are low in water content, like carrots and potatoes.
They'll just end up drying out in the oven.
Next, roast your vegetables at a high temperature.
This will help to caramelize the natural sugars in the vegetables and give them a deep, rich flavor.
Aim for an oven temperature of 400 degrees Fahrenheit or higher.
Finally, don't be afraid to experiment with different seasonings and herbs.
Roasted vegetables are the perfect canvas for all sorts of flavors.
Try adding some fresh rosemary or thyme before roasting, or toss them with a bit of balsamic vinegar after they come out of the oven.
6. Salad
There are a million different ways to make a salad, which is why it's one of the most versatile dishes out there.
You can make a salad with just about any combination of ingredients, which is why it's perfect for both light and hearty meals.
And, if you're looking for something to serve with soup, a salad is always a great option.
When it comes to taste and texture, salads can be either light and refreshing or rich and hearty.
If you're looking for something to serve with soup that will lighten up the meal, then a refreshing salad is your best bet.
A simple green salad with a light vinaigrette dressing is always a good choice.
For something heartier, you could try adding some roasted vegetables or grilled chicken to your salad.
No matter what type of salad you choose, there are always ways to elevate the dish.
One way to do this is by using high-quality ingredients.
Another way to make your salad more special is by adding unique toppings, like crumbled bacon or shaved Parmesan cheese.
Or, if you want to really impress your guests, try making your own homemade dressing.
7. Roasted Potatoes
There's something about roasted potatoes that just hits the spot.
They're savory, filling, and always satisfying.
Not to mention, they're super easy to make.
All you need is a little olive oil, some sea salt, and your oven.
Roasted potatoes are the perfect side dish for any meal.
Their crispy exterior and fluffy interior make for a delicious contrast in texture.
And their versatility is endless- you can top them with just about anything.
From grilled chicken to roasted veggies, there's no wrong way to enjoy roasted potatoes.
Preheat your oven to 400 degrees Fahrenheit.
Cut your potatoes into even pieces, so they cook evenly.
Toss the potatoes in olive oil and sea salt before roasting.
Roast in the oven for 20-25 minutes, or until golden brown.
8. Garlic Bread
Soup season is upon us, and that means it's time to start thinking about what to serve with our beloved bowls of comfort.
Garlic bread is always a good option, but why not elevate this classic side dish with a few easy tips?
The best garlic bread is crispy on the outside and soft on the inside, with just the right amount of garlicky flavor.
If you're using pre-made garlic bread, be sure to toast it before serving so that it's nice and crispy.
For an extra hit of flavor, brush the bread with some olive oil or butter before popping it in the oven.
As for texture, you want your garlic bread to have a bit of a bite to it.
No one likes soggy bread.
To achieve the perfect texture, make sure to slice the bread fairly thickly.
You can also add some chopped herbs or grated cheese to the bread before baking for an extra touch of flavor and texture.
9. Sweet Potato Fries
There's nothing quite like a basket of hot, fresh french fries.
But why not switch things up and try sweet potato fries instead? Sweet potato fries are a delicious, healthier alternative to regular french fries.
And they're easy to make at home.
Sweet potato fries have a unique taste and texture that sets them apart from regular french fries.
They're slightly sweeter, thanks to the natural sugars in sweet potatoes.
And their texture is softer and more delicate.
But when done right, sweet potato fries can be just as crispy and delicious as regular french fries.
Cut the sweet potatoes into uniform pieces, so they cook evenly.
Soak the sweet potato slices in cold water for 30 minutes before cooking. This will help them get nice and crispy.
Use a higher temperature when baking or frying the sweet potatoes. 400 degrees Fahrenheit is ideal.
Be sure to season the sweet potatoes well with salt, pepper, and any other spices you like.
Serve the sweet potato fries with dipping sauces like ketchup, ranch dressing, or BBQ sauce.
10. Onion Rings
Onion rings are a classic side dish that can be served with soup or any main course.
They are usually made by coating slices of onion in batter or breadcrumbs and then deep frying them.
Onion rings can be either crunchy or soft, depending on how they are cooked.
If you want to elevate your onion rings, try using a different type of batter, such as tempura or even beer batter.
You can also experiment with different types of onions, such as red onions, Vidalia onions, or even shallots.
For a more savory flavor, you can add herbs and spices to the batter before frying.
When cooking onion rings, it is important not to overcrowd the pan.
This will prevent the onion rings from getting crispy.
If you are using a deep fryer, make sure that the oil is at the correct temperature before adding the onion rings.
Otherwise, they will absorb too much oil and become greasy.
11. Mozzarella Sticks
Who doesn't love mozzarella sticks? They're the perfect snack or appetizer – crispy on the outside, gooey, and cheesy on the inside.
And they pair well with just about anything, from soup to salad to pasta.
But what makes a great mozzarella stick? It all comes down to taste and texture.
The best mozzarella sticks are made with fresh mozzarella cheese, and they should be fried until they're golden brown.
As for texture, you want the cheese to be gooey and melty, but not so much so that it's oozing out of the breading.
There are a few things you can do to elevate your mozzarella sticks.
One is to add some herbs or spices to the breading.
Another is to dip them in a flavorful sauce, like a marinara or pesto.
Or you could stuff them with other fillings, like ham or spinach.
12. French Fries
French fries are a classic side dish that can be served with soup or just about any other main course.
They are usually made from potatoes that have been peeled and cut into thin strips.
The strips are then fried in oil until they are golden brown and crispy.
French fries can be either a savory or sweet dish, depending on how they are prepared.
They can be served plain, with salt and pepper, or with various sauces for dipping.
Sweet versions of French fries are often dusted with sugar or served with a sweet dipping sauce.
There are many ways to elevate this classic side dish.
One way is to use different types of potatoes.
For example, you could use sweet potatoes or Yukon gold potatoes instead of the more common Russet potatoes.
Another way to change things up is to fry the potatoes in duck fat or olive oil instead of vegetable oil.
You could also try using herbs and spices to flavor the fries before or after they are cooked.
Some good options include rosemary, thyme, garlic, paprika, and cumin.
Conclusion
In conclusion, there are 12 great side dishes that go perfectly with the soup.
With a variety of tastes, textures, and flavors, there is sure to be a side dish for everyone.
So next time you are having soup, be sure to try one of these delicious side dishes.
Let us know which one is your favorite.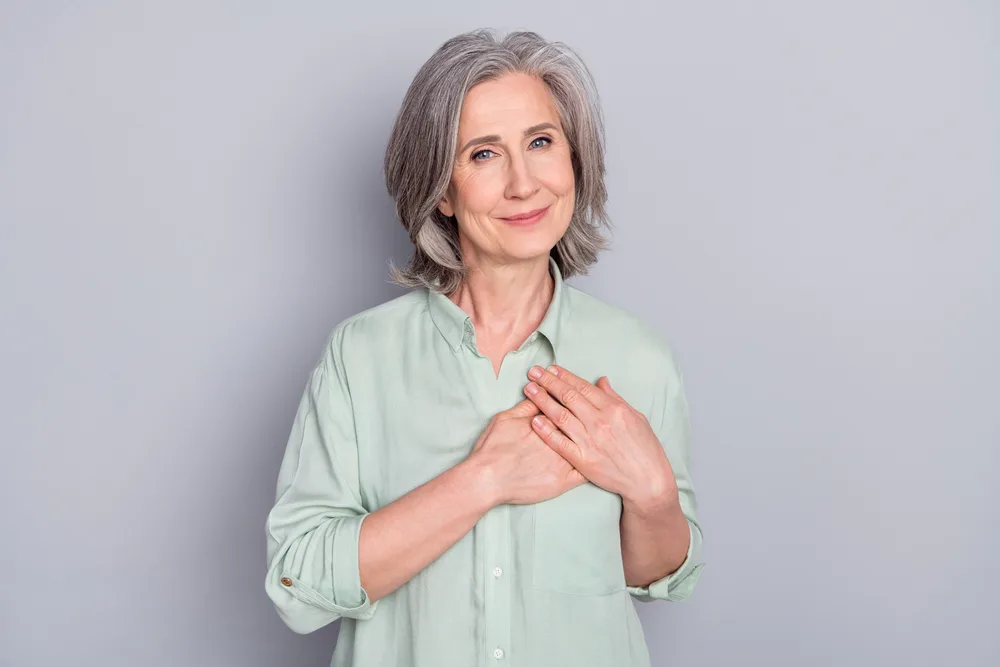 Carrie is a food writer and editor with more than 15 years of experience. She has worked for some of the biggest names in the food industry, including Bon Appétit, Food & Wine, and Martha Stewart Living.
As the Editor in Chief of IntroChicago.com, Carrie oversees all of the content on the site. She also manages the team of contributing writers and editors, who help to create delicious recipes, helpful tips, and informative articles that you'll find on the site.
A native of the Chicago area, Carrie is passionate about all things food. She loves trying new restaurants and experimenting with new recipes in her kitchen. She's also a graduate of the Culinary Institute of America, so she knows a thing or two about food!