If you've ever been to a seafood restaurant, chances are high that you have already tasted Bang Bang Shrimps.
It's an absolutely delicious appetizer made with shrimps mixed in spicy mayo and topped with sesame seeds.
Filled with the flavors of tender shrimp, creamy sauce, and rich toasted sesame – this dish can leave you wanting more!
But what could add even more flavor to the amazing bang bang shrimp experience? What side dishes would make it complete?
Here is your ultimate guide on what to serve as sides for your favorite bang-bang shrimps – loaded with tons of exciting recipes they surely won't be able to resist!
So get ready for some mouthwatering delights bound to take your next dinner party up a notch – let's get started!
What to Serve with Bang Bang Shrimps? 12 Must-try Side Dishes
1. Cauliflower Rice
Cauliflower rice is a delicious and healthy alternative to traditional rice.
It's made by grating or pulsing cauliflower florets into small pieces that resemble grains of rice.
Cauliflower rice has a subtle flavor and a slightly crunchy texture.
There are many ways to dress up cauliflower rice so that it's even more flavorful and satisfying.
One way is to sauté it with some olive oil, garlic, and onion.
Another way is to add in some cooked chicken, shrimp, or other protein.
You can also stir in some frozen peas or other vegetables.
For a more decadent dish, try adding in some Parmesan cheese or cream.
Cauliflower rice is a versatile side dish that goes well with just about anything.
Try it the next time you're looking for a lighter alternative to traditional rice dishes.
2. Quinoa Salad
Looking for a healthier alternative to pasta salad this summer? Try quinoa salad.
Quinoa is a nutrient-rich grain that is packed with protein, fiber, and vitamins.
It has a light, fluffy texture and a slightly nutty flavor.
Quinoa salad is the perfect dish to bring to a potluck or picnic.
Here are some tips on how to make the best quinoa salad:
To give the salad some extra flavor, cook the quinoa in chicken or vegetable broth instead of water.
Add some crunch to the salad by mixing in chopped nuts or seeds.
For a bit of sweetness, mix in diced fruit such as apples, pears, or grapes.
Make it a complete meal by adding cooked chicken, shrimp, or tofu.
Dress it up with a homemade vinaigrette or your favorite store-bought dressing.
3. Greek Salad
A Greek salad is a simple yet delicious dish that can be enjoyed any time of year.
The salad is made with fresh ingredients, including tomatoes, cucumbers, onions, olives, and feta cheese.
The salad is typically dressed with simple olive oil and vinegar dressing.
The taste and texture of a Greek salad are what make it so special.
The fresh vegetables are crunchy and juicy, while the feta cheese adds a creamy, salty flavor.
The olive oil and vinegar dressing tie all of the flavors together perfectly.
There are a few simple tips that can help you elevate your Greek salad.
First, try using different types of cheese in addition to feta.
Goat cheese or even mozzarella would be delicious additions.
Second, add some protein to the salad by adding cooked chicken or shrimp.
Finally, switch up the dressing by using a balsamic vinaigrette or even a lemon-herb dressing.
4. Kale and Roasted Sweet Potato Salad
This kale and roasted sweet potato salad is the perfect side dish for your next barbecue or potluck.
The sweetness of the roasted sweet potatoes is offset by the bitterness of the kale, while the creamy goat cheese ties everything together.
This dish is also packed with nutrients, making it a healthy option that will leave you feeling satisfied.
The key to this dish is to get the balance of flavors right.
The sweet potatoes should be roasted until they are soft but not mushy.
The kale should be chopped into bite-sized pieces and massaged with olive oil to soften it up.
And the goat cheese should be crumbled on top just before serving.
To elevate this dish even further, you can add some crispy bacon or grilled chicken.
You could also swap out the goat cheese for feta or blue cheese.
5. Roasted Brussels Sprouts
Roasted Brussels sprouts are a delicious and healthy side dish that can be enjoyed by everyone.
They have a distinct taste and texture that is both crispy and soft, making them the perfect accompaniment to any meal.
Here are some tips on how to make roasted Brussels sprouts even more delicious:
Add some bacon: Bacon makes everything better, including roasted Brussels sprouts. Adding a few strips of bacon to your dish will give it an extra salty and smoky flavor that is simply irresistible.
Try different herbs and spices: Roasted Brussels sprouts are the perfect canvas for experimenting with different flavors. Try adding some garlic, rosemary, or thyme to really take your dish to the next level.
Make them sweet: Roasting Brussels sprouts with a bit of honey or maple syrup will give them a lovely sweetness that pairs perfectly with their natural bitterness.
6. Baked Sweet Potato Wedges
These wedges are oven-baked to perfection and make the perfect side dish for any meal.
They are savory with a hint of sweetness, and their texture is both fluffy and satisfying.
There are a few tips and tricks to making these wedges even more delicious.
First, be sure to use fresh sweet potatoes that have been scrubbed clean.
Cut them into even wedges, so they cook evenly in the oven.
Next, toss them in olive oil and season generously with salt, pepper, and any other spices you enjoy.
We like to add a bit of paprika for an extra kick.
Bake the wedges at a high temperature until they are crispy on the outside and soft on the inside.
Serve immediately with your favorite dipping sauce.
7. Corn on the Cob
There's nothing quite like the taste of fresh corn on the cob, and it's a perfect side dish to bang bang shrimp.
The sweetness of the corn pairs perfectly with the spiciness of the shrimp, and the two flavors complement each other perfectly.
The key to making this dish even better is to elevate it with some great toppings.
One option is to mix together some butter, garlic, and Parmesan cheese and spread it over the top of the corn.
This adds a ton of flavor and makes the dish even more irresistible.
Another option is to sprinkle some chili powder over the top of the corn for a little bit of heat.
8. Green Beans
Green beans are a versatile and delicious side dish that can be enjoyed by everyone.
They have a mild flavor that is slightly nutty and a crunchy texture that is perfect for satisfying appetites.
There are many ways to elevate the taste and texture of green beans.
One way is to cook them with flavorful ingredients like garlic or onion.
Another way is to roast them in the oven, which brings out their natural sweetness.
For a more savory dish, try sauteeing them with bacon or pancetta.
9. Cucumber and Tomato Salad
This dish is perfect for a summer BBQ.
The cucumbers and tomatoes are light and refreshing, and the taste is bright and acidic.
The salad can be made in advance and served cold or at room temperature.
To elevate this dish, I would suggest adding some chopped fresh herbs like basil or mint.
You could also add some crumbled feta cheese or diced avocado.
For a bit of spice, you could add some sliced jalapeño peppers.
This dish is best served with grilled meats or fish.
10. Fruit Salad
Fruit salad is a dish that can be enjoyed any time of year, but it's especially refreshing in the summertime.
The combination of sweet and tart flavors, along with the variety of textures, make fruit salad a truly unique and delicious experience.
There are endless possibilities when it comes to creating your own fruit salad.
You can use any type of fruit you like and mix and match to create different flavor profiles.
Some of our favorite fruits to include in a fruit salad are strawberries, blueberries, raspberries, grapes, pineapple, mango, and watermelon.
One tip for elevating your fruit salad is to add a bit of savory element to it.
This can be something as simple as adding a few crumbles of goat cheese or feta cheese.
Or, for a more substantial dish, you could add some diced chicken or shrimp.
11. Rice Pilaf
Rice pilaf is a classic side dish that can be served with almost anything.
It's simple to make and can be easily dressed up or down.
The key to making a good rice pilaf is to use the right rice.
I prefer to use basmati rice because it has a light, fluffy texture that pairs well with the other ingredients in the dish.
When it comes to flavor, rice pilaf is pretty versatile.
You can keep it simple with just some salt and pepper, or you can add other herbs and spices like garlic, onion, and cumin.
I like to add a bit of lemon juice for brightness.
For added texture and flavor, I also like to stir in some chopped nuts or dried fruit.
One of the great things about rice pilaf is that it can be made ahead of time.
Just cook the rice according to the instructions, then stir in your desired seasonings and store in an airtight container in the fridge.
When you're ready to serve, just reheat and enjoy.
12. Garlic Mashed Potatoes
Who doesn't love garlic mashed potatoes? They are rich, creamy, and full of flavor.
And they are so easy to make.
Garlic mashed potatoes are the perfect side dish for any meal.
The key to great garlic mashed potatoes is to use lots of garlic.
I usually use at least ten cloves of garlic for my mashed potatoes.
The garlic really adds a lot of flavor to the dish.
I also like to add some butter and cream to my mashed potatoes.
This makes them even more rich and creamy.
If you want to elevate your garlic mashed potatoes, try adding some shredded cheese on top.
This will give them an extra cheesy flavor that is absolutely delicious.
You could also try adding some chopped green onions or bacon bits for a little bit of color and flavor.
Conclusion
You're finished making your delicious bang bang shrimp, and now you need to choose the perfect side dish.
You could go the classic route and serve it with rice or potatoes.
Or you could get a little creative and try something new. Either way, we've got you covered.
Above are 12 must-try side dishes to serve with your bang bang shrimp.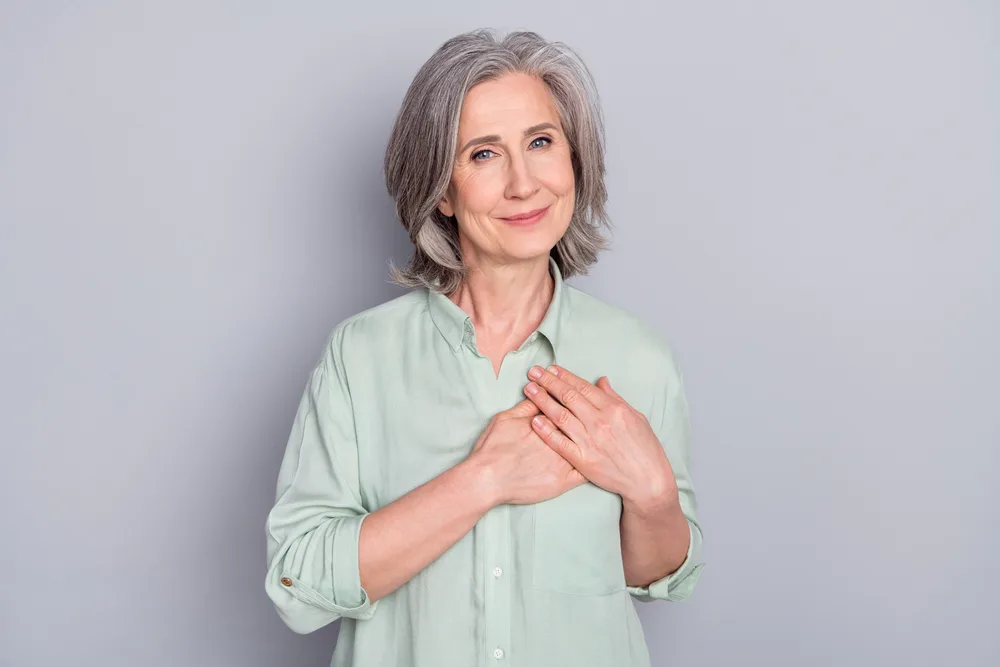 Carrie is a food writer and editor with more than 15 years of experience. She has worked for some of the biggest names in the food industry, including Bon Appétit, Food & Wine, and Martha Stewart Living.
As the Editor in Chief of IntroChicago.com, Carrie oversees all of the content on the site. She also manages the team of contributing writers and editors, who help to create delicious recipes, helpful tips, and informative articles that you'll find on the site.
A native of the Chicago area, Carrie is passionate about all things food. She loves trying new restaurants and experimenting with new recipes in her kitchen. She's also a graduate of the Culinary Institute of America, so she knows a thing or two about food!