Do you have a delicious recipe for white chicken chili but are unsure of what to serve with it?
Look no further!
We've got 12 must-try side dishes that are guaranteed to pair perfectly with your comforting, warm bowl of white chicken chili.
From classic cornbread and avocado slices, to creative ideas like peach salsa and collard greens, every suggestion is full of flavor and designed to expand the culinary horizons of even the pickiest eaters.
Keep reading if you're ready to take your meal from good to great!
What to Serve with White Chicken Chili? 12 Must-try Side Dishes
1. Cornbread
Cornbread is a delicious and easy-to-make side dish that goes great with white chicken chili.
Cornbread is usually made with cornmeal, flour, salt, baking powder, eggs, milk, and butter.
It can be either sweet or savory, depending on your preference.
Cornbread has a dense and moist texture with a slightly crispy crust.
It's the perfect complement to a hearty chili.
If you want to elevate your cornbread game, try adding some shredded cheese or diced jalapenos to the batter before baking.
You can also top it with a dollop of sour cream or Greek yogurt after it comes out of the oven.
There are endless ways to enjoy cornbread.
Whether you like it simple or jazzed up, it's always a good choice when you're looking for something to serve with white chicken chili.
2. Green Salad
A green salad is the perfect side dish to accompany white chicken chili.
The crisp, refreshing taste of the greens pairs perfectly with the rich, creamy chili.
Plus, the added crunch of the greens provides a nice contrast in texture.
There are endless ways to elevate a simple green salad.
One easy way is to add some dried fruit, such as raisins or cranberries.
This adds a touch of sweetness that complements the savory flavors of the chili.
Another way to dress up a green salad is to add roasted nuts or seeds.
This adds a bit of heartiness and staying power to the dish, making it more satisfying as a meal.
3. Roasted Brussels Sprouts
Roasted Brussels sprouts are a simple and delicious way to enjoy this healthy vegetable.
When roasted, Brussels sprouts take on a slightly sweet and nutty flavor that is irresistible.
The texture of roasted Brussels sprouts is also perfect – they are crispy on the outside and tender on the inside.
There are a few things you can do to make roasted Brussels sprouts even more delicious.
First, try roasting them with some bacon or pancetta for extra flavor.
You can also add a sprinkle of Parmesan cheese before serving.
Lastly, be sure to roast the Brussels sprouts until they are nicely browned – this will give them the best flavor and texture.
4. Baked Sweet Potato
Baked sweet potatoes are a delicious and easy side dish that can be enjoyed year-round.
This versatile potato can be baked, roasted, or even grilled, making it a perfect addition to any meal.
When it comes to taste and texture, baked sweet potatoes are simply irresistible.
They are naturally sweet and have a fluffy yet moist texture that is simply divine.
And when topped with a dollop of butter or your favorite spices, they are truly out of this world.
There are endless ways to enjoy baked sweet potatoes, but here are a few tips on how to elevate this dish:
Try roasting your sweet potatoes in the oven with some fresh herbs for an extra flavor boost.
For a healthier option, bake your sweet potatoes and top with sautéed veggies or a simple salad.
If you're feeling adventurous, try grilling your sweet potatoes for a smoky flavor. Simply wrap them in foil and place them on the grill for 10-15 minutes.
5. Skillet Corn
Skillet corn is a dish that is simple to make but packed with flavor.
The sweet corn is complemented by the savory pancetta, and the dish is finished with a touch of heat from the red pepper flakes.
The result is a dish that is both comforting and exciting.
While skillet corn is delicious on its own, there are a few simple ways to elevate the dish.
First, try using fresh corn when it is in season.
The sweetness of the fresh corn will take the dish to another level.
Second, experiment with different types of cheese.
Sharp cheddar or Parmesan would be a nice contrast to the sweetness of the corn.
Finally, don't be afraid to add a little bit more heat.
A pinch of cayenne pepper or an extra sprinkle of red pepper flakes will give the dish an extra kick.
6. Quinoa Pilaf
This quinoa pilaf is a great side dish to any meal, but it pairs especially well with white chicken chili.
The quinoa is light and fluffy, and the veggies add a nice crunch.
You can also add some shredded cheese on top for an extra- cheesy dish.
To make this dish, start by cooking the quinoa according to the package instructions.
Then, sauté the veggies in a bit of olive oil until they're soft.
Add the cooked quinoa and mix everything together.
Season to taste with salt and pepper, then serve.
If you want to elevate this dish, try adding some chopped fresh herbs like parsley or cilantro.
You could also stir in a bit of lemon juice for brightness.
Finally, if you're feeling fancy, top each serving with a crispy fried egg.
7. Fruit Salad
Looking for a simple but refreshing side dish to serve with your white chicken chili? Look no further than a fruit salad.
This dish is packed with flavor and is sure to please everyone at the table.
Fruit salad is a great option if you're looking for something light and refreshing.
The sweetness of the fruit pairs perfectly with the savory flavors of the chili.
And, if you're looking to add a little bit of texture to your dish, fruit salad is a great way to do it.
The different textures of the fruit will add an interesting element to your chili.
To elevate your fruit salad, try adding a few tablespoons of lime juice or lemon juice.
This will help to brighten up the flavors of the fruit and will complement the chili perfectly.
You can also add a handful of chopped fresh mint leaves for a bit of extra flavor.
8. Dinner Rolls
There's nothing quite like a freshly baked dinner roll.
They're fluffy, soft, and have the perfect amount of sweetness.
Dinner rolls are the perfect side dish to accompany any meal, but they can also be enjoyed on their own.
One of the best things about dinner rolls is that they come in a variety of different flavors and textures.
From whole wheat to sourdough, there's a dinner roll out there for everyone.
And if you're looking for something a little extra special, you can even find dinner rolls that are stuffed with cheese or topped with garlic butter.
If you want to elevate your dinner rolls even further, try serving them warm out of the oven with a dollop of honey butter.
You can also use them as the base for sliders or mini sandwiches.
However, if you enjoy them, be sure to savor every bite of these delicious rolls.
9. Broccoli Slaw
Broccoli slaw is a tasty dish that can be enjoyed by people of all ages.
The dish is made with shredded broccoli, carrots, and cabbage and can be served either raw or cooked.
When served raw, broccoli slaw has a crunchy texture that is reminiscent of coleslaw.
However, the flavors of the vegetables are much milder and more delicate.
When served cooked, broccoli slaw takes on a softer texture but still retains its crunch.
The dish can be enhanced with a variety of toppings, such as nuts, seeds, dried fruit, or fresh herbs.
For an extra zing of flavor, try adding a dollop of yogurt or salsa.
10. Cauliflower Soup
This cauliflower soup is the perfect starter for your next dinner party.
It's light and flavorful, with a creamy texture that will leave your guests wanting more.
The key to this soup is in the roasting of the cauliflower.
This gives the soup a deep flavor that is balanced by the freshness of the herbs.
The soup can also be made ahead of time, which makes it even easier to prepare for your guests.
To elevate this dish, try serving it with a dollop of creme fraiche and a sprinkle of chives.
You could also garnish each bowl with a roasted garlic clove.
11. Tomato Basil Soup
Tomato basil soup is a classic soup that is both delicious and easy to make.
The soup is made with tomatoes, basil, and other simple ingredients, which makes it a perfect dish for those who are new to cooking.
The taste of the tomato basil soup is both rich and refreshing, with the sweetness of the tomatoes balanced by the earthy flavor of the basil.
The soup has a smooth texture, making it perfect for a first course or a light meal.
There are a few tips that can help you elevate this classic soup:
Try roasting the tomatoes before adding them to the soup. This will give the soup a deeper flavor.
Add some fresh herbs to the soup for an extra burst of flavor.
Consider serving the soup with a grilled cheese sandwich or croutons for a heartier meal.
12. Kale Caesar Salad
There's nothing quite like a good Caesar salad.
The taste is rich and savory, with just the right amount of acidity from the dressing.
The texture is crisp and crunchy, making it the perfect accompaniment to any dish.
If you're looking to elevate your Caesar salad game, there are a few things you can do:
Add some fresh herbs to the mix. Basil, oregano, and thyme all pair well with the flavors of a classic Caesar salad.
Swap out the croutons for something a little more exciting. Toasted bread cubes, roasted nuts, or even crispy bacon bits all make great substitutes.
Don't be afraid to experiment with the dressing.
Add a bit of heat with some crushed red pepper flakes, or switch up the cheese for something more interesting like Parmesan-Reggiano or smoked Gouda.
Conclusion
With the increasing popularity of white chicken chili, it's important to know what to serve with it to make a complete meal.
I've put together a list of 12 must-try side dishes that will compliment your chili and leave your guests wanting more.
From simple to extravagant, there's something for everyone on this list.
So, next time you're wondering what to serve with your White Chicken Chili, give one (or all) of these side dishes a try.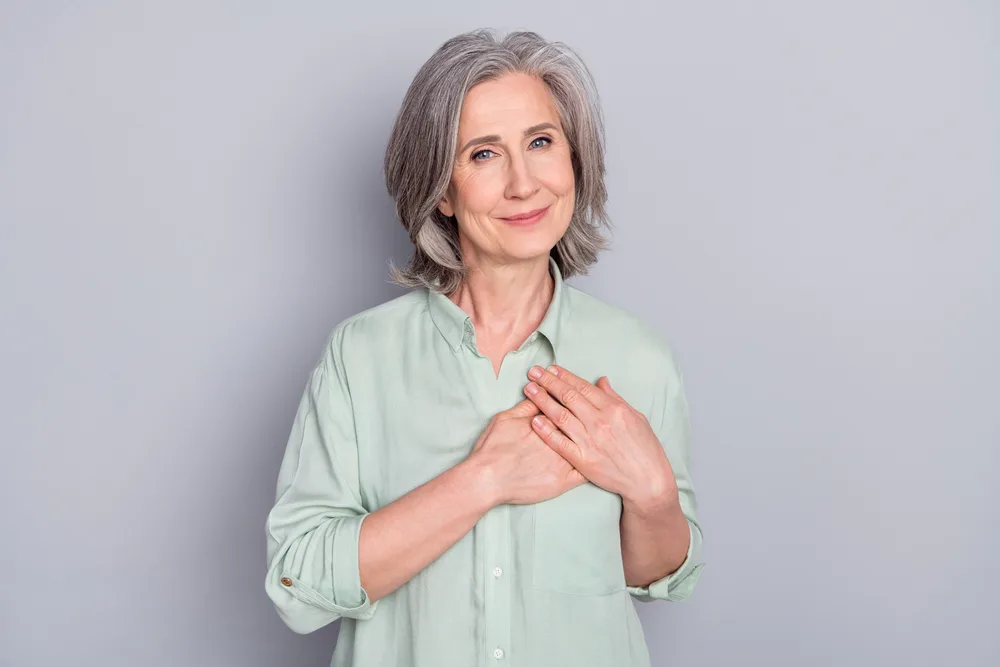 Carrie is a food writer and editor with more than 15 years of experience. She has worked for some of the biggest names in the food industry, including Bon Appétit, Food & Wine, and Martha Stewart Living.
As the Editor in Chief of IntroChicago.com, Carrie oversees all of the content on the site. She also manages the team of contributing writers and editors, who help to create delicious recipes, helpful tips, and informative articles that you'll find on the site.
A native of the Chicago area, Carrie is passionate about all things food. She loves trying new restaurants and experimenting with new recipes in her kitchen. She's also a graduate of the Culinary Institute of America, so she knows a thing or two about food!