Are you planning a dinner party and looking for something to pair with your Chicken Curry?
We know the struggle – it's not always easy to find side dishes that compliment the flavor of curry.
That being said, there is actually an array of options!
Here we have compiled 10 enjoyable side dishes that will take your chicken curry meal to a whole new level.
From naan breads to vegetable sides, we'll share our best suggestions so you can make sure your next meal is flavorful and delicious.
So let's get started; here are the tastiest side dishes perfect for pairing with Chicken Curry!
What to Serve with Chicken Curry? 10 BEST Options
1. Jasmine Rice
Jasmine rice is a type of long grain rice that is native to Asia.
It has a sweet, floral aroma and a slightly sticky texture.
Jasmine rice is usually cooked in water and then steamed until it is tender.
One of the best things about jasmine rice is that it pairs well with so many different dishes.
Whether you are serving chicken curry, fish, or vegetables, jasmine rice makes a great accompaniment.
And, because it is so versatile, it is also one of the most popular types of rice used in Asian cuisine.
If you want to elevate your dish and make it even more special, try cooking your jasmine rice in coconut milk instead of water.
This will give the rice a richer flavor and make it even more fragrant.
You can also add some chopped scallions or cilantro to the rice for an extra pop of flavor.
2. Naan Bread
Naan bread is a delicious and popular option to serve with chicken curry.
It is a soft, leavened flatbread that originates from India.
Naan bread is typically made from white flour, yeast, milk and yogurt.
It is cooked in a tandoor, which is a clay oven.
The dough is flattened and then slapped against the walls of the oven, where it cooks quickly at high heat.
Naan bread has a soft and fluffy texture with a slightly chewy crust.
It pairs well with chicken curry because it soaks up all of the flavorful sauce.
Naan bread is also great for mopping up any extra sauce or gravy that is left on your plate.
There are many ways to elevate your dish by serving naan bread as an accompaniment.
You can top it with garlic butter, cilantro, onion seeds or even chili flakes.
Or, you can stuff it with roasted vegetables or chicken before serving.
3. Cauliflower Rice
If you're looking for a low-carb alternative to traditional rice, cauliflower rice is a great option.
It's also super versatile – you can use it in sweet or savory dishes, and it takes on the flavor of whatever you're cooking it with.
Plus, it's a great way to sneak in some extra veggies.
Cauliflower rice has a milder flavor than regular rice, so it's a great blank canvas for other flavors.
You can use it in place of rice in just about any dish – from curries to stir-fries to pilafs.
It also works well as a bed for grilled meats or roasted vegetables.
To make cauliflower rice, simply chop up a head of cauliflower into small pieces and pulse in a food processor until it resembles grains of rice.
You can also grate the cauliflower by hand, but this will take longer.
Once your "rice" is ready, cook it in a pan with some oil or butter until tender.
That's it.
One thing to keep in mind is that cauliflower rice doesn't have the same texture as regular rice – it's more delicate and tends to fall apart more easily.
So if you're looking for a perfect replacement for Rice Krispies or sushi rolls, this probably isn't it.
But if you're open to trying something new, give cauliflower rice a try – you might be surprised at how much you like it.
4. Chapati
Chapatis are a type of flatbread that originates from India.
They are made with whole wheat flour and typically served with curries or stews.
Chapatis are known for their soft, fluffy texture and slightly nutty flavor.
One of the best things about chapatis is that they are so versatile.
You can eat them plain, or top them with any number of sauces or spices.
If you want to elevate your dish, try serving chapatis with a dollop of yogurt or some chopped scallions.
For a more substantial meal, you can also stuff chapatis with cooked vegetables or meat before rolling them up.
5. Fried Plaintains
There's something about the combination of curry and fried plantains that just works so well together.
The sweetness of the plantains pairs perfectly with the spiciness of the curry, making for a dish that is both flavor-packed and satisfying.
Fried plantains are also a great way to add some extra texture and heartiness to your dish.
They can be served as a side or as an accompaniment to the main protein.
And, they're pretty easy to make.
All you need is a ripe plantain, some oil for frying, and a little bit of salt.
If you want to elevate your fried plantains, there are a few things you can do.
One option is to fry them in coconut oil instead of regular vegetable oil.
This will give them a richer flavor and a slightly sweeter taste.
Another option is to sprinkle some sugar on top of the plantains after they've been fried.
This will give them a caramelized flavor that takes them to the next level.
6. Sambhar
Sambhar is a south Indian dish that is traditionally made with lentils, vegetables and spices.
The dish is simmered until the lentils are soft and the vegetables are cooked through.
Sambhar can be served as a side dish or a main course.
The taste of sambhar is savory and slightly sweet with a hint of spice.
The texture of the dish is creamy and comforting.
Sambhar can be elevated by adding more fresh herbs, using different types of lentils or adding more vegetables.
Adding more fresh herbs: cilantro, mint or basil.
Using different types of lentils: red lentils, yellow split peas or black urad dal.
Adding more vegetables: carrots, green beans or zucchini.
7. Raita
Raita is a yogurt-based dish that originates from India.
It's a refreshing, cooling dish that is often served alongside spicier dishes to help balance out the heat.
Raita is usually made with cucumbers, tomatoes and onions, but there are endless variations of this dish.
You can add in any type of fruit or vegetable that you like.
The taste of raita is both sweet and tangy, with a refreshing crunch from the cucumbers and onions.
The texture is creamy and thick, thanks to the yogurt base.
There are endless ways to elevate this dish.
If you want a bit more of a crunch, you can add in some chopped nuts or seeds.
For extra sweetness, try adding in some diced fruit.
And if you want an even creamier raita, stir in some coconut milk before serving.
8. Kachumber Salad
Kachumber salad is a traditional Indian dish that is typically made with cucumbers, tomatoes, onions, and spices.
The salad is refreshing and has a light, yet flavorful taste.
The crunchy vegetables are complimented by the spices, making it a perfect dish to serve alongside chicken curry.
To elevate this dish, you can add in some chopped mango or avocado.
This will add a creaminess and sweetness to the salad that pairs well with the spiciness of the curry.
You can also top it with some chopped cilantro or mint for an extra boost of flavor.
Serve this salad chilled or at room temperature.
9. Dal Tadka
Dal tadka is a simple dish made of lentils that are cooked in oil and spices.
The dish is popular in India and Pakistan, and is often served with rice or roti.
Dal tadka is a hearty and filling meal, and can be easily made vegan by substituting the ghee for oil.
The lentils are first cooked until they are soft, and then the spices are added.
The most common spices used in dal tadka are cumin, turmeric, chili powder, and garam masala.
Once the spices have been added, the dal is cooked for another few minutes until the flavors have melded together.
Dal tadka can be elevated by adding fresh ginger or garlic to the dish.
You can also add some chopped tomatoes for sweetness, or top the dish with fresh cilantro before serving.
10. Bhapa Doi
Bhapa Doi is a Bengali dessert that is made by steaming sweetened yogurt.
It is very similar to custard, but it has a much lighter and fluffier texture.
The flavor of Bhapa Doi is also very light and delicate, with just a hint of sweetness.
One of the best things about Bhapa Doi is that it is so versatile.
It can be served as a simple dessert on its own, or it can be elevated into something truly special.
One way to do this is to top Bhapa Doi with fresh fruits and berries.
This gives the dish a beautiful presentation and adds a lovely burst of flavor.
Another way to elevate Bhapa Doi is to serve it with a dollop of whipped cream or a drizzle of chocolate sauce.
This takes the dish from simple to indulgent in just a few seconds.
If you're looking for a light and refreshing dessert, Bhapa Doi is the perfect option.
And if you want to impress your guests, simply top it with some fresh fruit or chocolate sauce.
It's easy, delicious, and sure to please everyone.
Conclusion
These are the 10 best side dishes to serve with chicken curry.
From rice and naan bread to fried plantain and kachumber salad, there is an option for everyone.
Each dish has its own unique taste and texture that will elevate your chicken curry to the next level.
So what are you waiting for? Get cooking.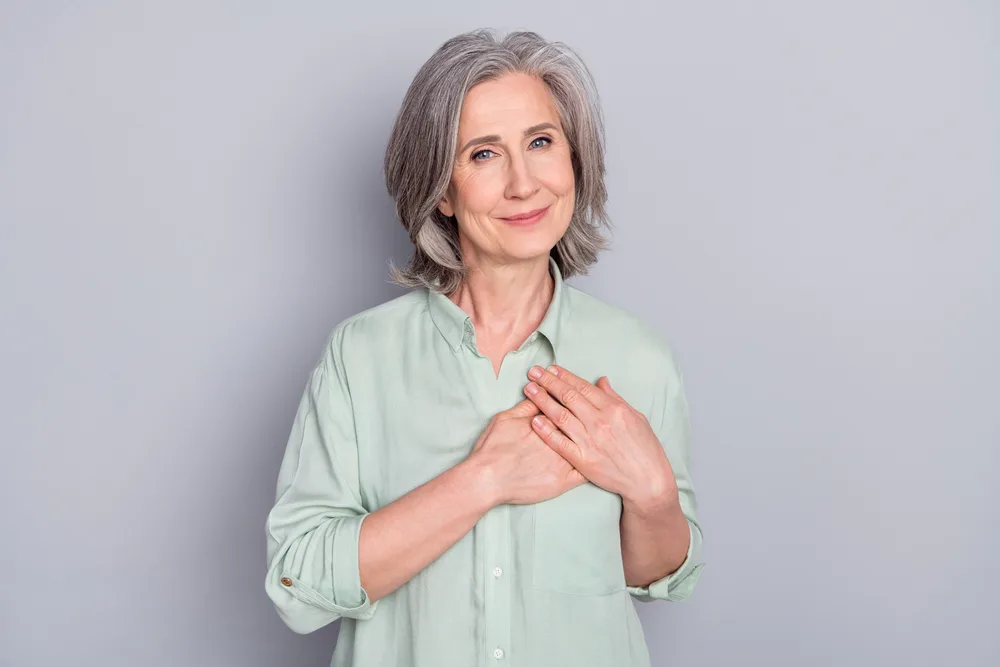 Carrie is a food writer and editor with more than 15 years of experience. She has worked for some of the biggest names in the food industry, including Bon Appétit, Food & Wine, and Martha Stewart Living.
As the Editor in Chief of IntroChicago.com, Carrie oversees all of the content on the site. She also manages the team of contributing writers and editors, who help to create delicious recipes, helpful tips, and informative articles that you'll find on the site.
A native of the Chicago area, Carrie is passionate about all things food. She loves trying new restaurants and experimenting with new recipes in her kitchen. She's also a graduate of the Culinary Institute of America, so she knows a thing or two about food!