Are you looking for the perfect side dish to serve with your delicious chimichurri steak?
With so many potential options, it can be hard to decide what accompaniments will best complement this flavorful meal.
From succulent vegetables and aromatic grains, to crunchy salads and creamy potatoes, there are plenty of combinations you can experiment with.
To help kick start your search for the ultimate pairing, here is a compilation of twelve delectable side dishes that pair well with chimichurri steak – sure to leave both you and your dinner guests in awe!
What to Serve with Chimichurri Steak? 12 Must-try Side Dishes
1. Herbed Flatbread
Herbed flatbread is a simple but delicious dish that makes a great appetizer or side.
The bread is crispy and chewy, with a subtle herb flavor that pairs well with almost anything.
To elevate the dish, try topping it with shredded cheese, diced tomatoes, or a simple garlic-infused olive oil.
If you're feeling adventurous, you can even use herbed flatbread as the base for a mini pizza.
Simply top the bread with your favorite sauce and toppings, and bake in a preheated oven until the cheese is melted and bubbly.
Whether you enjoy it plain or topped with your favorite ingredients, herbed flatbread is sure to be a hit.
2. Roasted Vegetables
When it comes to side dishes, roasted vegetables are a classic for a reason.
They're simple to make, versatile, and always taste great.
Roasted vegetables are the perfect accompaniment to a chimichurri steak.
Roasted vegetables have a slightly charred flavor that pairs perfectly with the rich taste of steak.
They also have a lovely crispy texture that contrasts beautifully with the tender meat.
For the best results, roast your veggies in a hot oven until they're slightly browned and slightly soft in the center.
There are endless ways to elevate roasted vegetables.
One simple way is to drizzle them with olive oil and season them with salt, pepper, and herbs like rosemary or thyme before roasting.
Or, get creative and try roasting your veggies with different spices like cumin or paprika.
3. French Fries
French fries are a classic side dish that goes well with just about anything.
They're crispy, salty, and perfect for dipping in ketchup or your favorite sauce.
But did you know that there are a few things you can do to elevate this dish and make it even tastier?
First, make sure you use fresh potatoes that have been cut into uniform pieces.
This will help them cook evenly and become nice and crispy.
Soak the potatoes in cold water for at least 30 minutes before cooking to remove any excess starch.
This step is optional, but it will result in better-tasting fries.
When it comes to cooking french fries, you have a few options.
You can either bake them in the oven or fry them in oil.
If you're going to fry them, make sure the oil is hot enough before adding the potatoes.
Otherwise, they'll absorb too much oil and become greasy.
Once they're cooked to perfection, season the fries with salt and serve with your favorite dipping sauce.
4. Grilled Peach Salad
If you're looking for a unique and delicious salad to serve alongside your chimichurri steak, look no further than this grilled peach salad.
The sweet and smoky flavor of the peaches pairs perfectly with the savory steak, and the crispy greens add a nice contrast in texture.
To make this salad even more special, try grilling the peaches with a bit of sugar or honey.
This will help to caramelize them and bring out their natural sweetness.
You can also add some crumbled goat cheese or feta cheese for a bit of creaminess.
And if you want a bit of heat, try adding thinly sliced jalapeño peppers to the mix.
This salad is best served immediately after it's been made.
However, if you have leftovers, they will keep in the fridge for 1-2 days.
5. Potato Hash with Egg
Potato hash with egg is a simple yet delicious dish that can be enjoyed for breakfast, lunch, or dinner.
The dish is made up of potatoes that are diced and then fried, along with eggs that are cooked to your preference.
The dish is then seasoned with salt and pepper to taste.
The potato hash with egg is a great dish because it is packed with flavor.
The potatoes are crispy on the outside and soft on the inside, while the eggs are rich and add a wonderful creaminess to the dish.
The dish is also very versatile, as you can add in other ingredients, such as onions, peppers, cheese, etc.
, to change things up.
If you want to elevate the potato hash with an egg dish, there are a few things you can do.
First, you can use different types of potatoes, such as Yukon gold or red potatoes.
You can also add in some green onions for extra flavor.
Finally, if you want a heartier meal, you can top the potato hash with egg with some grilled chicken or steak.
6. Butter Lettuce Salad
If you're looking for a light, yet flavorful salad to serve alongside your chimichurri steak, look no further than this butter lettuce salad.
The delicate taste and texture of butter lettuce are the perfect complement to the bold flavors of chimichurri.
Plus, the crispness of the lettuce will help cut through the richness of the steak.
To elevate this dish, consider adding some crumbled goat cheese or shaved Parmesan to the salad.
The creamy goodness of the cheese will pair perfectly with the acidity of the chimichurri.
If you want a bit more of a crunch in your salad, consider adding some chopped nuts or seeds.
And last but not least, don't forget the fresh squeeze of lemon juice – it really brightens up the flavors.
7. Garlic Butter Rice
Garlic butter rice is a simple yet delicious dish that can be enjoyed on its own or as a side.
The rice is cooked in a mixture of garlic and butter, resulting in a rich and flavorful finished product.
The dish is also relatively easy to make, which makes it a great option for weeknight meals.
However, there are a few things you can do to elevate the flavor of your garlic butter rice.
First, be sure to use fresh garlic for the best flavor.
You can also add other seasonings to taste, such as salt, pepper, or herbs.
Finally, don't be afraid to experiment with different types of rice.
While traditional white rice works well, try using brown rice or even wild rice for a unique flavor.
8. Quinoa with Grilled Vegetables
This dish is healthy and flavorful, making it a great option for a summertime meal.
Quinoa is a grain that is packed with protein and fiber, and it has a light, fluffy texture.
Grilled vegetables are a delicious way to add flavor and color to the dish.
To make this dish even more fun and unique, try grilling your quinoa.
Grilling quinoa gives it a slightly smoky flavor and a nice crunch.
If you've never grilled quinoa before, don't worry – it's easy.
Just cook the quinoa according to package directions, then transfer it to a grill pan or basket.
Grill over medium-high heat for about 5 minutes or until crispy.
Be sure to stir occasionally so that the quinoa doesn't stick to the pan or burn.
This dish is perfect for a summer BBQ or potluck.
It can be served as a side dish or main course.
For a heartier main course, add grilled chicken or shrimp.
For a vegetarian option, add grilled tofu or tempeh.
And for an extra burst of flavor, top with chimichurri sauce.
9. Corn On The Cob
There's nothing quite like fresh corn on the cob in the summertime.
Sweet, crunchy, and satisfying, it's the perfect addition to any meal.
But why settle for plain old boiled corn when there are so many ways to elevate this dish?
For starters, try adding some butter and salt.
This will give the corn a richer flavor and make it even more irresistible.
You could also add some cheese or chili pepper for an extra kick.
Or, if you're feeling really adventurous, try grilling your corn on the cob.
The smoky flavor will take this dish to new heights.
10. Crispy Brussels Sprouts
These little green veggies are a powerhouse of flavor and nutrition, and they're also incredibly versatile.
You can roast them, sauté them, or even fry them up for a crispy treat.
And when it comes to side dishes, they're always a hit.
When it comes to taste and texture, crispy Brussels sprouts are hard to beat.
They've got a satisfying crunch that pairs perfectly with the savory flavors of chimichurri steak.
And if you're looking for ways to elevate this dish, here are a few tips:
Add some pancetta or bacon for extra flavor and crunch.
Toss them with some shaved Parmesan cheese.
Top with a fried egg for a delicious and easy breakfast side dish.
11. Sweet Potato Wedges
These sweet potato wedges are the perfect side dish to any meal, but especially for a chimichurri steak.
They are crispy on the outside and soft on the inside, with just the right amount of sweetness.
And they are so easy to make.
To elevate this dish, I suggest serving the wedges with a dipping sauce.
I love a good garlic aioli, or even simple ketchup will do.
Another great option is to top the wedges with some crumbled feta cheese and chopped green onions.
This will take them from being a simple side dish to a more substantial one that can even be served as a main course.
12. Caramelized Onions
Caramelized onions are one of those side dishes that are so good you almost want to make a meal out of them.
They're sweet, they're savory, and they're the perfect addition to any dish.
The key to making caramelized onions is patience.
You can't rush the process, or you'll end up with burnt onions.
The best way to caramelize onions is to cook them slowly over low heat until they turn a beautiful golden brown.
This can take anywhere from 30 minutes to an hour, but it's worth the wait.
If you want to elevate your caramelized onions, try adding some balsamic vinegar or thyme before serving.
You can also use them as a topping on burgers, pizzas, or salads.
Conclusion
So there you have it, 12 delicious side dishes to serve with chimichurri steak.
I'm sure you'll find the perfect dish to accompany your steak and impress your guests.
Be sure to try some of the recipes listed here, and let me know how they turn out.
As always, happy cooking.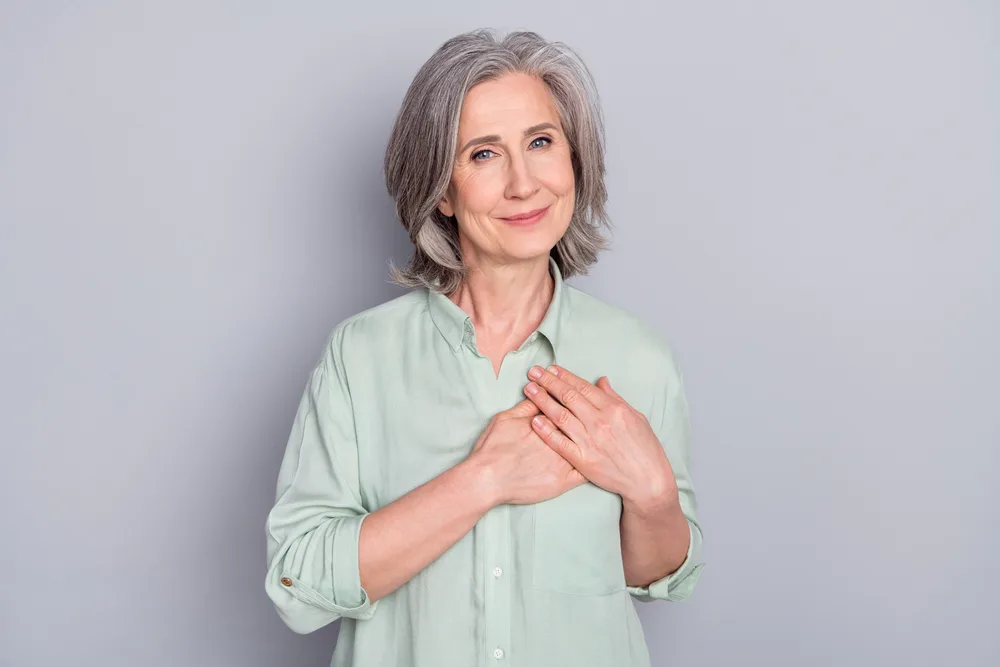 Carrie is a food writer and editor with more than 15 years of experience. She has worked for some of the biggest names in the food industry, including Bon Appétit, Food & Wine, and Martha Stewart Living.
As the Editor in Chief of IntroChicago.com, Carrie oversees all of the content on the site. She also manages the team of contributing writers and editors, who help to create delicious recipes, helpful tips, and informative articles that you'll find on the site.
A native of the Chicago area, Carrie is passionate about all things food. She loves trying new restaurants and experimenting with new recipes in her kitchen. She's also a graduate of the Culinary Institute of America, so she knows a thing or two about food!