Have you ever thought about making Eggs Benedict, but when it comes to side dishes all you could think of was muffins and hash browns?
Well, we are here to tell you – it's time to break away from these boring choices.
There are plenty of fresh flavors that will perfectly complement this beloved brunch dish.
From classics like toast and yogurt bowls to more daring ideas such as berry compote and herbed potatoes – read along for 10 unique serving suggestions that will turn your Eggs Benedict experience into a heavenly one!
What to Serve with Eggs Benedict? 10 BEST Options
1. Roasted Asparagus Spears with Lemon Hollandaise Sauce
Roasted asparagus spears are a delicious and healthy side dish that pairs well with many different entrees.
They have a slight bitterness that is offset by the rich, creamy hollandaise sauce.
The sauce also has a hint of acidity from the lemon juice which brightens up the dish.
The asparagus spears should be roasted until they are slightly browned and tender.
I like to roast mine at 400 degrees for about 15 minutes.
You could also grill them if you prefer.
The hollandaise sauce is easy to make and can be made ahead of time.
I like to use fresh lemon juice, but you could also use bottled if that's what you have on hand.
To elevate this dish, you could garnish it with some fresh herbs or crumbled bacon.
If you are serving it for brunch, you could also serve it with a poached egg on top.
2. Smoked Salmon and Chive Omelet
Smoked salmon and chive omelets are a delightful combination of flavors.
The smokiness of the salmon pairs perfectly with the freshness of the chives, and the texture of the two ingredients complement each other perfectly.
This dish is also quite easy to elevate with a few simple tips.
To start, make sure that you use good quality smoked salmon.
The better the quality of the salmon, the better the dish will taste.
Look for smoked salmon that is pink in color and has a firm texture.
Avoid smoked salmon that is gray or has a mushy texture.
Next, when it comes to the chives, use fresh chives if possible.
If you can't find fresh chives, you can use frozen ones, but make sure to thaw them completely before using them in the omelet.
To really bring out the flavor of the chives, chop them finely before adding them to the omelet.
Finally, when cooking the omelet, make sure to use butter or oil so that it doesn't stick to the pan and ruin the perfect texture you're going for.
Once it's cooked, fold it over carefully so that all of the ingredients are evenly distributed.
Smoked salmon and chive omelets are a delicious and easy way to enjoy eggs Benedict.
With just a few simple tips, you can take this dish from ordinary to extraordinary.
3. Ham and Gruyere Quiche
When it comes to quiche, there are endless possibilities in terms of what you can put inside the eggy custard.
But one of our absolute favorites has got to be ham and Gruyere.
The combination of salty and savory ham with nutty and sharp Gruyere is just unbeatable.
And when you add in a few other ingredients like shallots, green onions, and a touch of cream, you've got yourself a real winner of a dish.
The best part about this quiche is that it's so versatile.
You can enjoy it for breakfast, lunch, or dinner.
It also reheats well, so it's perfect for meal prep.
And if you're feeling extra fancy, you can serve it with a side salad or some roasted vegetables.
If you're looking for a way to elevate this dish, we suggest using high-quality ham and Gruyere.
You could also try adding in some other fresh herbs like chives or thyme.
And if you really want to take things up a notch, use homemade pie crust instead of store-bought.
Trust us, it makes all the difference.
4. Crab Cake Benedict with Spicy Remoulade Sauce
Crab Cake Benedict with Spicy Remoulade Sauce is a delicious and easy way to dress up your eggs Benedict.
The crab cakes are crispy on the outside and full of flavor, while the sauce adds a spicy kick.
The best part about this dish is that it's so versatile.
You can use any type of crab cake you like, and the sauce can be adjusted to your liking.
If you want a bit more heat, add more cayenne pepper.
If you prefer a creamier sauce, add more mayonnaise.
Use fresh lump crabmeat for the best flavor and texture.
Be sure to mix the crabmeat gently so that it doesn't get overworked.
Form the crab cakes into patties that are about 3 inches in diameter.
Cook the crab cakes over medium heat until they are golden brown and cooked through.
Serve the crab cakes on top of toasted English muffins with a poached egg and a dollop of Spicy Remoulade Sauce.
5. Shrimp and Grits Benedict
If you're looking for a delicious and unique take on eggs Benedict, look no further than shrimp and grits Benedict.
This dish combines the classic flavors of eggs Benedict with the down-home taste of shrimp and grits.
The result is a flavorful and satisfying meal that will have your guests coming back for more.
The key to this dish is to use high-quality ingredients.
The shrimp should be fresh and succulent, and the grits should be creamy and flavorful.
To elevate the dish, try serving it with a side of sauteed spinach or roasted potatoes.
And for an extra special touch, top it off with a dollop of hollandaise sauce.
6. Southern-Style Buttermilk Biscuits
There's nothing like a fluffy, buttery biscuit straight out of the oven.
And when it comes to southern-style biscuits, there's no better option than buttermilk biscuits.
These biscuits are light and airy with a subtle tang from the buttermilk.
They're the perfect accompaniment to any meal, whether you're serving them up for breakfast with some eggs and bacon or using them to mop up some gravy at dinner time.
Buttermilk biscuits are also extremely versatile.
You can dress them up or down depending on your mood or what you're serving them with.
For a more elegant dish, try topping your biscuit with some smoked salmon and caviar.
Or, if you're looking for something more down-home comfort food, serve your biscuit with some honey and butter.
Use cold butter: This will help create those signature flaky layers in your biscuit.
Don't overwork the dough: Once you've added all of your ingredients, mix everything together gently until just combined. Overworking the dough will result in a tough biscuit.
Use a biscuit cutter: This will ensure that all of your biscuits are uniform in size and shape.
Bake on an ungreased baking sheet: This will help the bottoms of your biscuits brown and get nice and crispy.
7. Cornmeal Waffles
If you're looking for a delicious and unique option to serve with your eggs Benedict, why not try cornmeal waffles? These waffles have a fantastic taste and texture that will really elevate your dish.
Plus, they're easy to make and can be easily customized to your liking.
Cornmeal waffles are made with a combination of cornmeal, flour, milk, eggs, and baking powder.
They are usually served with butter and syrup, but you could also top them with fruit or whipped cream.
These waffles have a lovely golden color and a crispy exterior.
The inside is soft and fluffy, making them the perfect vessel for your eggs Benedict.
To make cornmeal waffles, simply combine the ingredients in a bowl and whisk until well combined.
Then, cook in a preheated waffle iron according to the manufacturer's instructions.
Serve immediately with your favorite toppings.
Enjoy.
8. English Muffins
Eggs Benedict is a classic dish that is often served for brunch.
The dish typically consists of an English muffin, ham, poached eggs, and hollandaise sauce.
While there are many ways to elevate this dish, one of the simplest ways is to start with a great English muffin.
There are a few things to look for when choosing an English muffin for your Eggs Benedict.
First, you want a muffin that has a nice flavor.
A lot of times, plain English muffins can be on the bland side.
Look for a muffin that has some flavor to it, such as one that is made with whole wheat or has some spices in it.
Second, you want a muffin that has a good texture.
The last thing you want is a mushy muffin that falls apart when you try to toast it.
Look for an English muffin that is dense and not too soft.
Finally, consider how you will be serving your Eggs Benedict.
If you are planning on serving it with a runny egg, you may want to toast your English muffin slightly less so that it doesn't soak up all of the egg yolk.
If you are serving it with a firmer egg, you can toast your English muffin more so that it can stand up to the egg without falling apart.
9. Potato Pancakes with Smoked Salmon
Who doesn't love a good potato pancake? They're crispy, savory, and just all-around delicious.
But when you add some smoked salmon to the mix? Now that's a dish that's fit for a special occasion.
Smoked salmon is such a versatile ingredient.
It pairs well with so many different flavors and dishes.
And when it's paired with potato pancakes, the taste and texture are out of this world.
The potatoes are nice and crispy on the outside, while being soft and fluffy on the inside.
And the smoked salmon provides a beautiful salty contrast that takes these pancakes to the next level.
If you're looking to elevate this dish even further, here are a few tips.
First, try using Yukon Gold potatoes.
They have a buttery flavor that pairs beautifully with the smoked salmon.
Second, use a good quality smoked salmon.
There's nothing worse than cheap smoked salmon that's full of salt and chemicals.
Third, don't skimp on the toppings.
A dollop of sour cream or crème fraîche, along with some fresh dill, will take these pancakes over the top.
10. Huevos Rancheros
Huevos rancheros is a Mexican dish that typically consists of eggs, tortillas, and salsa.
It's a simple dish with complex flavors, and it's one of my personal favorites.
The combination of the rich eggs, crispy tortillas, and spicy salsa is just unbeatable.
One of the best things about huevos rancheros is that it's a very versatile dish.
You can easily change up the flavors to suit your taste.
For example, if you don't like spicy food, you can simply omit the salsa or use a milder variety.
Or, if you're looking for a heartier dish, you can add some shredded chicken or chorizo sausage.
Conclusion
I have listed 10 of the best dishes that you can serve with Eggs Benedict.
Each dish has a unique taste and texture that will elevate your Eggs Benedict experience.
I hope this blog post has been helpful in deciding what to serve with your Eggs Benedict.
Check out our recipe book for more great dishes to serve with Eggs Benedict.
Let us know what you are serving with your Eggs Benedict and tag us on Instagram and Facebook.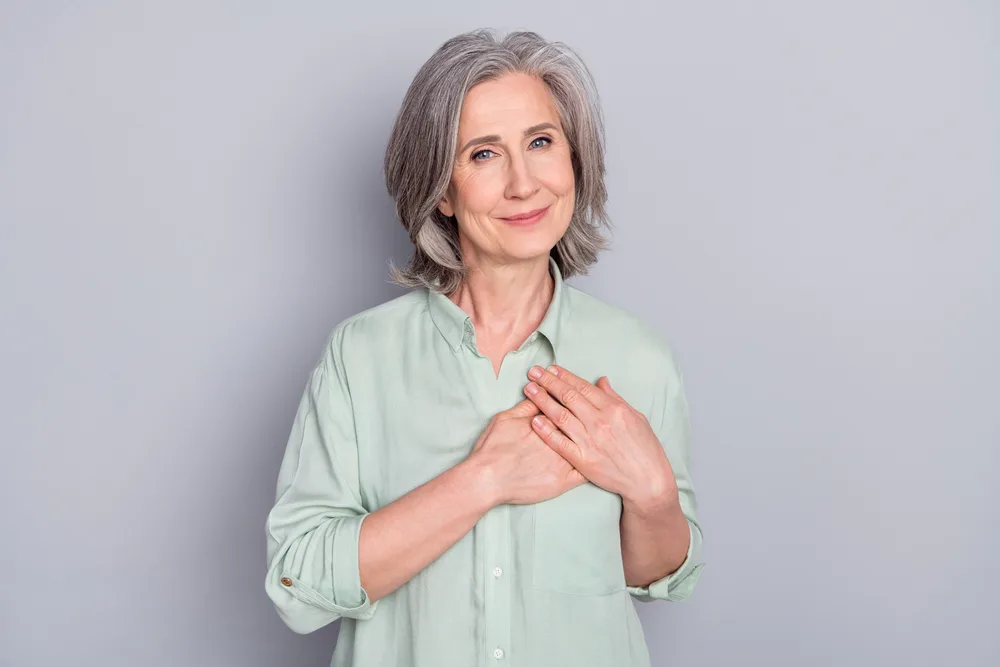 Carrie is a food writer and editor with more than 15 years of experience. She has worked for some of the biggest names in the food industry, including Bon Appétit, Food & Wine, and Martha Stewart Living.
As the Editor in Chief of IntroChicago.com, Carrie oversees all of the content on the site. She also manages the team of contributing writers and editors, who help to create delicious recipes, helpful tips, and informative articles that you'll find on the site.
A native of the Chicago area, Carrie is passionate about all things food. She loves trying new restaurants and experimenting with new recipes in her kitchen. She's also a graduate of the Culinary Institute of America, so she knows a thing or two about food!