Are you wondering what to serve with your low country boil?
Is the big family dinner causing a bit of panic because you don't know what side dishes will complete the meal? Well, worry no more!
We've scoured all our favorite recipes and narrowed it down to 12 must-try side dishes that are sure to make your Low Country Boil extra special.
Whether you're serving up this traditional one-pot dish for a summer gathering in the South or just want something new for a lazy Sunday dinner, these easy sides will please even the pickiest palate
So get ready; we have some mouthwatering surprises that'll take your Low Country Boil meal from ordinary to extraordinary.
What to Serve with Low Country Boil? 12 Must-try Side Dishes
1. Coleslaw
Coleslaw is a dish that is often served as a side, but it can definitely be a main dish in its own right.
This dish is usually made with cabbage and carrots, but there are endless possibilities when it comes to ingredients.
You can add in fruits, nuts, seeds, and even meat to create a truly unique dish.
The best part about coleslaw is that it is so versatile and easy to make.
When it comes to taste and texture, coleslaw is light and refreshing.
The cabbage and carrots are crunchy, and the dressing adds a creamy element.
You can make the dressing as simple or as complicated as you like.
For a basic dressing, all you need is some mayonnaise, vinegar, and salt.
But you can also add in other ingredients like mustard, honey, or lemon juice to really elevate the flavors.
Add in some chopped apples or grapes for a sweetness.
Try using different types of cabbage for different colors and textures.
Add in some crumbled bacon or grilled chicken for a heartier meal.
2. Cornbread
Cornbread is a delicious, hearty side dish that goes great with any meal.
It has a unique taste and texture that makes it a favorite among many people.
The best way to enjoy cornbread is to make it yourself.
This way, you can control the ingredients and make sure it's fresh and tasty.
When it comes to cornbread, the key is to get the right balance of sweetness and savoriness.
You don't want it to be too sweet or too bland.
The best way to achieve this is to use quality ingredients and add some extra flavorings, like bacon or chives.
If you're looking for a truly special cornbread recipe, try adding some jalapeno peppers or cheddar cheese.
These additions will give your cornbread an extra zing that will have everyone asking for seconds.
3. Potato Salad
There's nothing quite like a good potato salad.
The classic dish is the perfect side to any summer BBQ or picnic.
And while it's easy to make, there are a few things you can do to elevate your potato salad and take it to the next level.
First, let's talk about taste.
A good potato salad should have a balance of flavors – salty, sweet, acidic, and savory.
You'll want to use a mix of different potatoes for the best flavor and texture – red potatoes for creaminess, Yukon golds for sweetness, and purple potatoes for a little bit of everything.
Season your potatoes with salt, pepper, and herbs like dill or parsley.
For the dressing, a simple mixture of mayonnaise, vinegar, and mustard will do the trick.
Add in some diced onions and celery for crunch, and you're good to go.
Now let's talk about texture.
A good potato salad should have a variety of textures – creamy, crunchy, soft, and chewy.
The key to achieving this is to cook your potatoes properly.
Boil them until they're just tender – you don't want them to be mushy.
Allow them to cool slightly before chopping or slicing them, so they hold their shape.
And be sure not to over-mix everything – a few gentle stirs will do the trick.
4. Baked Beans
Baked beans are a delicious and easy-to-make dish that can be enjoyed as a side or main meal.
The best-baked beans are tender and slightly sweet, with a creamy texture that melts in your mouth.
To make the perfect batch of baked beans, start by soaking your beans overnight.
This will help to soften them and reduce cooking time.
Then, add the beans to a baking dish with some olive oil, garlic, and onion.
Bake the beans until they are soft and slightly browned.
For an extra touch of flavor, try adding some smoked paprika or cumin to the dish.
5. Deviled Eggs
Deviled eggs are a classic dish that can be enjoyed any time of year.
They are perfect for picnics, potlucks, and even as an everyday snack.
And while they may seem like a simple dish, there is an art to making the perfect deviled egg.
The first step is to start with fresh eggs.
This will ensure that your eggs are cooked to perfection and have a rich flavor.
Once you have your eggs, you will need to hard-boil them.
The key to making perfect hard-boiled eggs is to not overcook them.
You want the yolk to be set but still soft in the center.
Once your eggs are cooked, it's time to start prepping the filling.
The most important part of this step is to add enough mayonnaise so that the filling is creamy but not too runny.
You'll also want to add in some mustard for a bit of tanginess and some salt and pepper to taste.
Once your filling is prepared, it's time to start assembling the eggs.
Start by carefully removing the egg yolks from the whites.
Then, using a spoon or piping bag, fill each egg white with the egg yolk mixture.
Be sure to smooth it out so that each egg looks uniform.
Finally, it's time to garnish your deviled eggs.
This is where you can get creative and have fun with your presentation.
Some popular garnishes include paprika, bacon bits, green onions, or even caviar.
But really, the sky's the limit when it comes to topping off these tasty little bites.
6. Watermelon
Watermelon is a refreshing and delicious fruit that can be enjoyed in many different ways.
The most common way to eat watermelon is simply to cut it into slices and enjoy it as is.
However, there are many other ways to enjoy this fruit.
Watermelon has a sweet and juicy taste that is loved by both kids and adults alike.
The flesh of the fruit is usually pink or red, although there are also some varieties that have white flesh.
The seeds of the watermelon are edible and can either be spit out or swallowed.
One way to elevate watermelon is by turning it into a salad.
Simply add some chopped-up watermelon to a salad along with some other fruits and vegetables of your choice.
Another way to enjoy watermelon is by making it into juice or smoothies.
Add watermelon, ice, and your favorite juice or milk to a blender and blend until smooth.
Enjoy your refreshing drink on a hot summer day.
7. Fruit Salad
A fruit salad is a perfect dish to bring to a summer potluck or picnic.
It's light, refreshing, and can be easily made ahead of time.
The best part about a fruit salad is that it's endlessly customizable – you can use any combination of fruits that you like.
To make sure your fruit salad is as delicious as possible, here are a few tips on elevating the dish.
When it comes to taste, you want to make sure that your fruit salad is properly balanced.
A good rule of thumb is to use a mix of sweet and tart fruits.
This will help to keep the salad from being too cloying.
You'll also want to make sure that there's a good mix of textures in the salad.
A variety of textures will help to keep things interesting, bite after bite.
As far as tips on elevating the dish, one thing you can do is add a bit of herb or spices to the mix.
This will help to give the salad an extra layer of flavor.
You could also try adding some chopped nuts or seeds for a bit of crunch.
And finally, don't forget about the dressing.
A simple vinaigrette made with olive oil and vinegar will do the trick nicely.
8. Macaroni and Cheese
There are few dishes as comforting as a steaming hot bowl of macaroni and cheese.
The creamy sauce, the perfectly cooked noodles, and the sharp taste of cheese combine to create a dish that is truly delicious.
And while it may seem like a simple dish, there are actually quite a few things that you can do to elevate your mac and cheese game.
First, let's talk about taste.
When it comes to flavor, you want to make sure that your mac and cheese has a good balance of cheesy goodness and creaminess.
You don't want one flavor to overpower the other.
To achieve this balance, be sure to use good quality cheese, and don't be afraid to experiment with different types.
A sharp cheddar will give your dish a nice bite, while a gouda will add some sweetness.
The texture is also important in a good mac and cheese.
You want your noodles to be cooked perfectly – not too soft and not too firm.
And the sauce should be smooth and creamy, without any lumps.
If you find that your sauce is too thick, simply add a little bit of milk until it reaches the desired consistency.
Finally, there are many ways that you can dress up your mac and cheese to make it even more special.
Try adding some chopped bacon or crumbled sausage for extra protein, or stir in some frozen peas or corn for added color and texture.
You could even top your dish with a crispy breadcrumb topping for an extra bit of crunch.
However you choose to enjoy it, there's no doubt that macaroni and cheese is one of the most delicious comfort foods around.
9. Green Beans
Green beans are a versatile and tasty side dish that can be enjoyed by everyone.
They have a slightly nutty flavor and a crunchy texture that is perfect for any meal.
While they can be eaten raw, they are usually cooked before being served.
There are many ways to cook green beans, but the most important thing is not to overcook them.
You want to retain their bright green color and crunchy texture.
Boiling them for too long will make them mushy and dull in color.
The best way to cook green beans is to blanch them in boiling water for 2-3 minutes, then shock them in ice water to stop the cooking process.
This will ensure that they are cooked through but still retain their crunch.
Once you have cooked your green beans, there are many ways to elevate this dish.
Add some chopped bacon or pancetta for a bit of salty flavor.
Or, try sauteeing them with garlic and shallots for a more savory dish.
You could also toss them with a bit of balsamic vinegar or lemon juice for a bright and acidic flavor.
No matter how you serve them, green beans are sure to be a hit.
10. Hush Puppies
Hush puppies are a classic Southern side dish that can be served with any number of main courses.
These little fried balls of cornmeal batter are traditionally served with seafood, but they can be just as delicious with chicken, pork, or even beef.
Hush puppies are usually fried in vegetable oil until they are golden brown and crispy on the outside.
The inside is soft and fluffy and full of flavor from the cornmeal batter.
If you want to elevate your hush puppies, try adding some shredded cheese or chopped green onions to the batter before frying.
Serve them hot out of the fryer with your favorite dipping sauce.
11. Yeast Rolls
There's nothing quite like a piping hot, freshly baked yeast roll.
The smell alone is enough to make your mouth water.
And when you take that first bite, the soft, pillowy dough and the rich, buttery flavor are simply heavenly.
Yeast rolls are the perfect side dish for any meal, but they're especially delicious with a low country boil.
The contrast in textures is really nice – the crispy, slightly charred shrimp and sausage paired with the soft, fluffy rolls.
And, of course, dipping the rolls in the savory, slightly spicy broth is an experience you won't want to miss.
If you're looking to elevate your yeast rolls, there are a few things you can do.
First, try using quality butter – it will make a big difference in the flavor.
You can also add some shredded cheese to the dough before baking or brush the tops of the rolls with a little garlic butter after they come out of the oven.
Whatever you do, just make sure you enjoy every last bite.
12. Cheese Straws
If you're looking for a delicious and easy side dish to serve with your low country boil, look no further than cheese straws.
Cheese straws are a Southern classic that is made with just a few simple ingredients: flour, butter, cheddar cheese, and salt.
They are crispy and flaky on the outside and full of cheesy goodness on the inside.
Plus, they are super easy to make.
One of the best things about cheese straws is that they can be served as-is or elevated to fit any occasion.
If you're serving them as an appetizer, you can add a dipping sauce such as ranch dressing or honey mustard.
For a more elegant presentation, you can cut them into thin strips and arrange them on a platter with some fresh fruit and herbs.
Conclusion
There are many different side dishes that go well with a low country boil.
Some of the most popular side dishes include coleslaw, cornbread, potato salad, baked beans, deviled eggs, watermelon, fruit salad, macaroni and cheese, green beans, hush puppies, yeast rolls, and cheese straws.
All of these side dishes are delicious and will make your low country boil even more enjoyable.
Be sure to try all of them the next time you have a low country boil.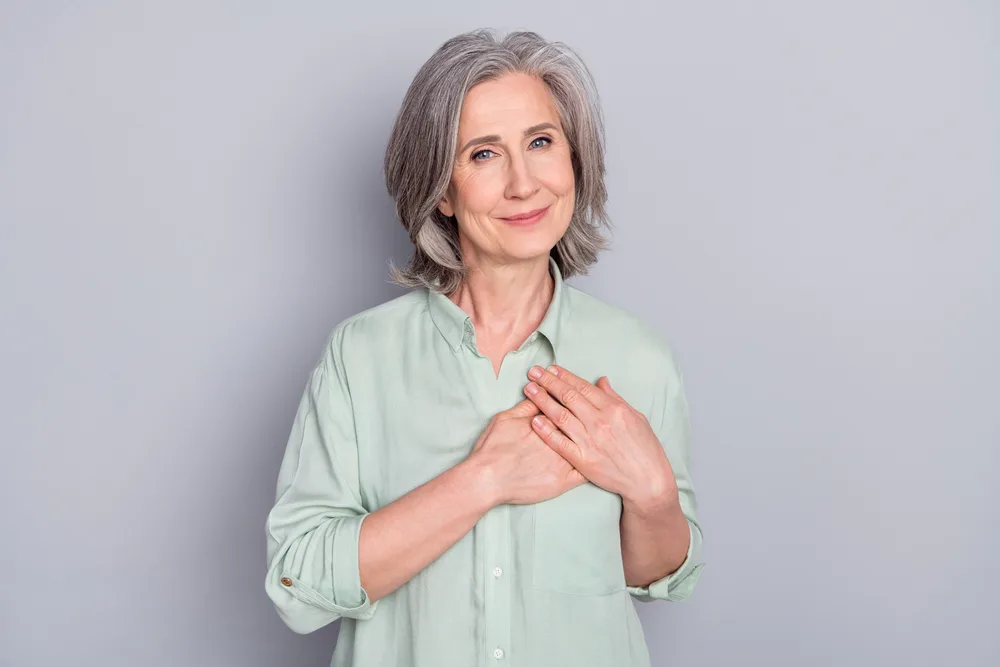 Carrie is a food writer and editor with more than 15 years of experience. She has worked for some of the biggest names in the food industry, including Bon Appétit, Food & Wine, and Martha Stewart Living.
As the Editor in Chief of IntroChicago.com, Carrie oversees all of the content on the site. She also manages the team of contributing writers and editors, who help to create delicious recipes, helpful tips, and informative articles that you'll find on the site.
A native of the Chicago area, Carrie is passionate about all things food. She loves trying new restaurants and experimenting with new recipes in her kitchen. She's also a graduate of the Culinary Institute of America, so she knows a thing or two about food!