Have you ever wanted to make the perfect Philly cheesesteak but weren't quite sure which sauce to use?
From tasty classics like mayo and steak sauce to more exotic concoctions like mustard and parmesan, this article will show you 10 delicious sauces that are sure to tantalize your taste buds.
We'll also go in-depth on what makes each combination so special and make sure you have everything you need to know about the great sauce debate.
So get ready for your next cheesy adventure and let's explore these amazing combinations.
10 TASTY Sauces for Philly Cheesesteak
The secret behind a great Philly Cheesesteak sandwich is all in the sauce.
But with so many options out there, it can be difficult to choose the right one.
From creamy mayonnaise-based seafood sauces to tangy vinegar and oil mixtures, there are so many different takes on the classic Philly Cheesesteak sauce.
To help you decide which one is right for you, here's a look at some of the best sauces for Philly Cheesesteak that you should definitely consider trying out.
1. Aioli Sauce
Aioli sauce is a creamy, garlicky condiment that originates from Mediterranean cuisine.
The basic aioli recipe consists of egg yolks, garlic, olive oil and lemon juice.
This sauce has a smooth and creamy texture that enhances the flavor of the Philly cheesesteak sandwich.
To make your own at home, whisk together two egg yolks, two cloves of minced garlic, two tablespoons of freshly squeezed lemon juice and ¼ cup of olive oil.
Add salt and pepper to taste.
Serve while warm or at room temperature with the sandwich.
2. A1 Steak Sauce
A1 Steak Sauce can provide the perfect zesty addition to the classic Philly Cheesesteak.
Featuring flavors of tomato, garlic, and a variety of spices, this sauce can help enliven any sandwich.
Adding some A1 also helps to complement the beefy flavor that is featured in every cheesesteak.
The perfect way to enjoy this steaksauce is by adding a layer on either side of the bread before you assemble your sandwich.
Additionally, adding an extra drizzle of A1 onto your assembled cheesesteak will give it a salty kick and some extra flavor.
3. Brown Gravy
Brown gravy is another classic choice for topping your delicious Philly cheesesteak.
Perfect for a Philly cheesesteak with the Works, this savory sauce adds a comforting richness and unique flavor.
Brown gravy is normally formulated with beef stock or bouillon, flour, butter and herbs.
To ensure that your brown gravy has the perfect cheesy flavor without overwhelming the other components of your sandwich, season it lightly with garlic powder and onion powder.
Use freshly-chopped onions and peppers to give your steak a flavor boost.
4. Cheese Whiz
If you're looking for a traditional Philadelphia cheesesteak experience, then look no further than Cheese Whiz.
This is a processed cheese that is either pre-packaged or melts almost as soon as it hits the hot steak and onion combination.
If you're looking for that authentic Philly taste, this is the way to go.
The only downside? It's not the healthiest choice of sauce—it's generally loaded with sodium and preservatives.
That said, for an authentic cheesy flavor, you can't beat Cheese Whiz.
5. Heinz 57 Sauce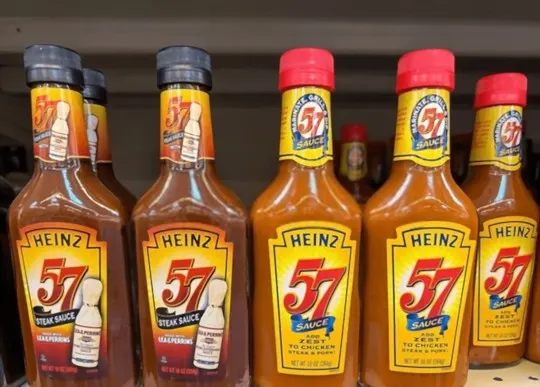 Those looking for a slightly more complex flavor may want to consider Heinz 57 Sauce.
This condiment combines traditional steak sauce with Worcestershire and is perfect for that occasional steak sandwich.
It adds a nice spice to the flavors of the beef and cheese without overpowering them, making it a solid choice for anyone looking to add just a hint of mystery.
6. Ketchup/Mayo Mix
Creating your own special sauce by combining ketchup and mayonnaise is one of the most popular condiments among diners who love cracking open a cheesesteak.
The tangy, slightly sweet combination of spices in ketchup mixed with creamy mayonnaise provides a perfect balance to a succulent sandwich filled with inside-skirt steak and melted cheese.
Some diners mix equal amounts of both sauces before gently heating it up in a pan to create an extra flavor kick.
7. Marinara Sauce
Marinara sauce has become a popular topping for the cheesesteak sandwich, with some restaurants offering it as an option.
It is traditionally served over a bed of sautéed onions and peppers and offers a different texture and flavor to the sandwich.
Marinara sauce is generally made from tomatoes, herbs, garlic, onion, and olive oil.
Some recipes may also include capers or anchovies for added flavor.
This tomato-based sauce can be used to add sweetness to the overall cheese steak flavor profile as well as provide great color presentation on the plate.
8. Miracle Whip
Miracle Whip is a tangy and creamy sauce that is made of oil, vinegar, eggs, and egg yolks.
While it's not traditional to put on a Philly cheesesteak sandwich, it can be a great choice for those who don't like traditional condiments.
Miracle Whip is a great way to add flavor without adding too much extra calories or fat.
It's also good for those who want some added creaminess but can't handle regular mayonnaise.
Miracle Whip has more of a tart taste than mayo and can be used just as you would use mayonnaise – spread on the bun of your sandwich before adding your steak and cheese combination.
9. Pepper Sauce
Pepper Sauce is a spicier variation of the traditional A1 Steak Sauce, with a unique and piquant flavor that brings out the taste of the steak and cheese.
This zesty sauce is made from multiple peppers, dried peppercorns, onions, and other spices to give it a rich, spicy flavor.
It's best used on Philly cheesesteaks that already have an assertive flavor profile.
This sauce can add complexity to your sandwich while adding some heat at the same time.
Be sure to adjust according to the spice preferences of your guests before serving.
10. Ranch Dressing
Ranch dressing is a popular sauce option for a Philly Cheesesteak.
It helps to bring out the flavors of the steak, onions, mushrooms and other ingredients packed onto that famous sandwich.
Ranch dressing is made from buttermilk, mayonnaise and herbs like chives, parsley, dill and garlic powder.
As a result it provides plenty of creamy tang that elevates the cheesesteak's flavor.
Plus, it's easy to find at most stores making it an accessible option for those who love their ranch.
Conclusion
Making a cheesesteak delicious means having the right combination of ingredients.
While the classic cheese, steak and roll are essential to any traditional Philly cheesesteak, a careful selection of sauces and toppings can elevate your sandwich to a new level.
When it comes to selecting the best sauce for your sandwich, the type of ingredients you use and the flavors you prefer will have an impact on your choice.
Whether you're looking for something mild to top off your steak or an added kick of spice, there is an array of flavorful sauces that can be used on cheesesteaks.
No matter which type you select or combination you use, there are many different delicious options for sauces when it comes to enjoying Philly cheesesteaks.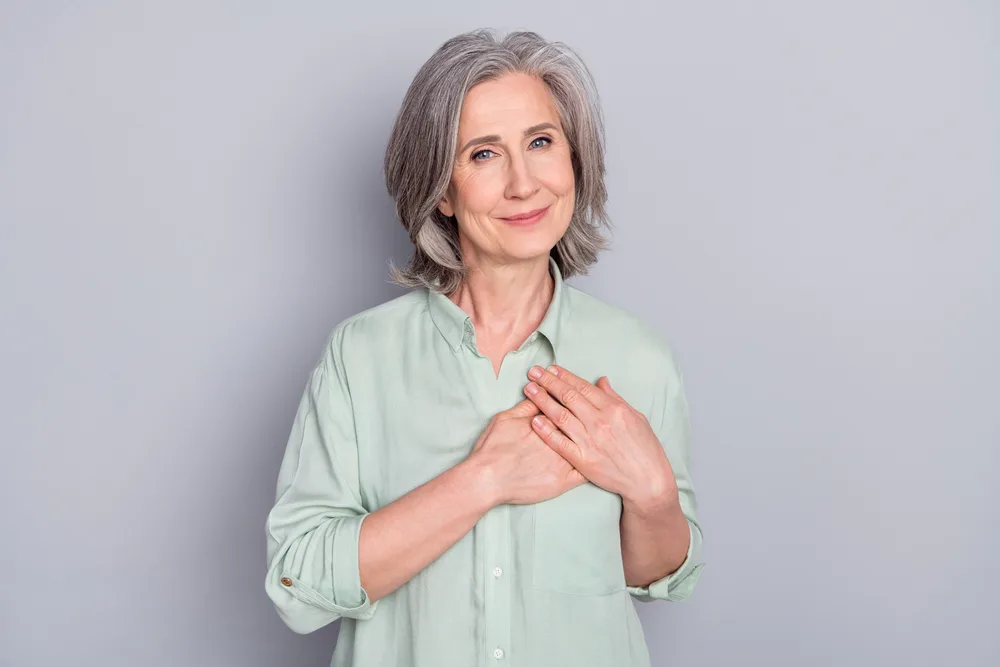 Carrie is a food writer and editor with more than 15 years of experience. She has worked for some of the biggest names in the food industry, including Bon Appétit, Food & Wine, and Martha Stewart Living.
As the Editor in Chief of IntroChicago.com, Carrie oversees all of the content on the site. She also manages the team of contributing writers and editors, who help to create delicious recipes, helpful tips, and informative articles that you'll find on the site.
A native of the Chicago area, Carrie is passionate about all things food. She loves trying new restaurants and experimenting with new recipes in her kitchen. She's also a graduate of the Culinary Institute of America, so she knows a thing or two about food!