Are you looking for the perfect dish to accompany your sauerkraut?
Look no further – we have you covered! Sauerkraut may seem like a simple food, but it's surprisingly versatile and can be served with a variety of dishes.
In this blog post, we will explore 10 different options for what to serve with sauerkraut.
From tweaks on traditional recipes to creative new spins on meals, you're sure to find something that everyone in your family or group of friends will enjoy!
Plus, all the recipe ideas are easy and full of flavor so they won't take any time out of your day just pleases everyone's taste buds!
What to Serve with Sauerkraut? 10 BEST Options
1. Hot Dogs
Hot dogs are a classic summer dish, enjoyed by people of all ages.
They're simple to make and can be cooked in a variety of ways – on the grill, in the oven, or even boiled.
But whatever way you choose to cook them, hot dogs always taste best when they're served with sauerkraut.
Sauerkraut is the perfect condiment for hot dogs because it adds a tangy flavor that offsets the richness of the meat.
It also has a crunchy texture that contrasts well with the softness of the hot dog bun.
And, because it's packed with probiotics, sauerkraut is great for your gut health.
If you want to elevate your hot dog game, try serving your dogs with sauerkraut and grilled onions.
The combination of flavors is unbeatable.
2. Avocado Toast
There's nothing quite like a delicious avocado toast.
The taste, the texture, the creaminess. it's all just so perfect.
But what if we told you that there are ways to make your avocado toast even better?
If you're someone who loves a little bit of everything on their toast, then we suggest adding some sauerkraut to the mix.
The savory flavor of the kraut will perfectly complement the creamy avocado and the two will work together to create a dish that is truly unforgettable.
Trust us, this is one flavor combination that you'll want to try again and again.
Not sure how to incorporate sauerkraut into your avocado toast? Here are a few tips:
Add a layer of sauerkraut on top of your avocado toast before topping with anything else. This will allow the kraut to really shine through and provide a nice contrast in flavors.
If you're looking for a heartier meal, try adding some shredded chicken or hard-boiled eggs to your avocado toast. The protein will help fill you up and the kraut will add an extra zing of flavor.
Don't be afraid to get creative with your toppings. Some other great options include diced tomatoes, crumbled bacon, or even grilled shrimp. Just remember to keep the kraut front and center so that its flavor can really shine through.
3. Pork Chops
Pork chops are a classic dish that can be enjoyed any time of year.
They are versatile and can be cooked in many different ways, making them a perfect option for a quick weeknight meal or a more impressive dinner party dish.
Pork chops are typically made from pork loin, which is a leaner cut of meat.
This means that pork chops can sometimes be tough and dry if not cooked properly.
But when cooked correctly, pork chops are juicy and full of flavor.
There are a few things you can do to ensure your pork chops turn out perfectly every time.
First, be sure to season your pork chops generously with salt and pepper before cooking.
This will help to lock in moisture and flavor.
Next, make sure not to overcook your pork chops.
When they reach an internal temperature of 145 degrees Fahrenheit, they will be cooked through but still juicy and tender.
Finally, if you want to really elevate your dish, try pan-searing your pork chops before finishing them in the oven.
This will give them a beautiful browned exterior while keeping the inside nice and moist.
4. Baked Sweet Potatoes
There's nothing quite like a warm, fluffy sweet potato straight out of the oven.
Sweet potatoes are not only delicious, but they're also packed with nutrients like fiber, vitamins A and C, and potassium.
Baked sweet potatoes are the perfect side dish to any meal.
They're simple to make and can be easily customized to fit your taste.
Sweet potatoes can be baked with a variety of toppings, from savory to sweet.
For a savory option, try topping your sweet potato with shredded cheese and chopped green onions.
If you're looking for something on the sweeter side, top your potato with brown sugar and cinnamon.
No matter how you choose to bake your sweet potato, there are a few tips to keep in mind to ensure that your dish comes out perfectly every time.
First, be sure to preheat your oven before getting started.
This will help ensure that your sweet potatoes cook evenly.
Another tip is to wrap your sweet potatoes in foil before baking them.
This helps lock in moisture, resulting in a tender, moist potato.
Finally, don't forget to prick your potatoes with a fork before baking them.
This allows steam to escape and prevents your potatoes from exploding in the oven.
5. Corn On The Cob
There's something about corn on the cob that just screams summertime.
Maybe it's the fact that it's a perfect BBQ side dish, or maybe it's because it's super easy to make.
Whatever the reason, we just can't get enough of this classic dish.
But what makes corn on the cob so great? Well, for starters, it has a great taste and texture.
The sweetness of the corn pairs perfectly with the savory flavors of the sauerkraut.
Plus, the corn kernels provide a nice crunch that contrast nicely with the softness of the sauerkraut.
And let's not forget about those all-important nutrients.
Corn is packed with fiber, vitamins and minerals that are essential for our health.
So how can you take your corn on the cob game to the next level? Our best tip is to try grilling your corn instead of boiling it.
This will give it a smoky flavor that will really complement the sauerkraut.
Just be sure to brush your corn with some olive oil before you grill it so that it doesn't stick to the grill.
6. Grilled Cheese Sandwich
A grilled cheese sandwich is the perfect comfort food.
It's simple, yet so satisfying. The key to a great grilled cheese is all in the technique.
The first step is to choose the right bread.
You want a bread that's nice and crusty on the outside, but soft and fluffy on the inside.
A sourdough or a ciabatta bread works well. Next, you'll need to choose your cheese.
A sharp cheddar or Gruyere are both good options.
Be sure to thinly slice the cheese so that it melts evenly.
Now it's time to assemble your sandwich. Spread a thin layer of butter on one side of each slice of bread.
Then, add a layer of cheese and top with another slice of bread, butter-side down.
Heat a skillet over medium heat and add your sandwich.
Cook for 2-3 minutes per side, or until the bread is golden brown and the cheese is melted. Serve immediately.
7. Reuben Sandwich
A Reuben sandwich is a classic American dish that typically consists of corned beef, Swiss cheese, sauerkraut, and Russian dressing on rye bread.
This hearty sandwich is perfect for a filling lunch or dinner, and can be easily elevated with a few simple tips.
The key to a great Reuben is in the balance of flavors.
The salty corned beef, tangy sauerkraut, and sharp Swiss cheese are all brought together by the creamy Russian dressing and slightly sweet rye bread.
This combination of flavors is what makes the Reuben so iconic.
If you want to take your Reuben to the next level, there are a few things you can do.
First, try using a higher quality corned beef.
This will make a big difference in the flavor of the sandwich.
You can also experiment with different cheeses, such as Gruyere or Havarti.
And finally, don't be afraid to add your own personal touch to the sandwich – whether it's extra dressing or a new type of bread, make it your own.
8. Grilled Cheese
Ah, the grilled cheese. A classic comfort food that is beloved by people of all ages.
There are few things more satisfying than a gooey, melty grilled cheese sandwich.
The key to a good grilled cheese is all in the technique.
The first step is to choose your bread.
A nice sourdough or hearty wheat bread will do the trick.
You want a bread that will be sturdy enough to hold up to the grill, but not so thick that it takes forever to cook through.
Next, you'll need to choose your cheese. A sharp cheddar or Swiss are both great options.
You'll want to avoid using pre-sliced cheese, as it doesn't melt as well.
Instead, opt for block cheese that you can slice yourself. Now it's time to start grilling.
Butter the outside of your bread slices and place them butter-side-down on the grill.
Add your cheese slices and top with another slice of bread, butter-side-up.
Cook over medium heat until the bread is golden brown and the cheese is melted and gooey.
Serve your grilled cheese hot off the grill with a cup of soup or some fresh fruit for a complete meal.
9. Tuna Salad
Tuna salad is a versatile dish that can be enjoyed in a variety of ways.
The key to a good tuna salad is to find the right balance of flavors and textures.
Tuna salad should be light and refreshing, with a slight tang from the vinegar or lemon juice.
The addition of fresh herbs, like dill or parsley, can also help to brighten up the flavors.
To avoid a overly fishy taste, it's important to use fresh tuna that has been properly cooked.
When cooking tuna, be sure to not overcook it as this will make it dry and rubbery.
If using canned tuna, look for ones that are packed in olive oil or water, rather than soybean oil or vegetable oils.
To elevate your tuna salad, try adding in some chopped vegetables like celery, red onion, or cucumber.
This will add some crunch and texture to the dish.
You can also add in some fruits like grapes or dried cranberries for sweetness.
For a heartier meal, you could add in some cooked quinoa or brown rice.
And finally, don't forget the avocado.
Avocado adds creaminess and healthy fats that help to balance out the dish.
10. French Fries
French fries are the perfect side dish – they're salty, crunchy, and go with just about everything.
But if you're looking to elevate your French fry game, there are a few things you can do.
First, take care with your fries' texture.
They should be crispy on the outside and fluffy on the inside.
One way to achieve this is to double-fry them – that is, fry them once at a lower temperature to cook them through, then raise the heat and fry them again to get a nice crispy exterior.
As for flavor, there are endless possibilities.
One simple way to add some zing to your fries is to sprinkle them with some herbs or spices before serving.
You could also try dipping them in a sauce or fondue.
Or, for a truly decadent treat, top them with cheese or bacon bits.
Conclusion
There you have it, 10 of the best things to serve with sauerkraut.
I hope this blog post has given you some ideas and inspiration for your next meal.
If you have any other suggestions, please leave them in the comments below.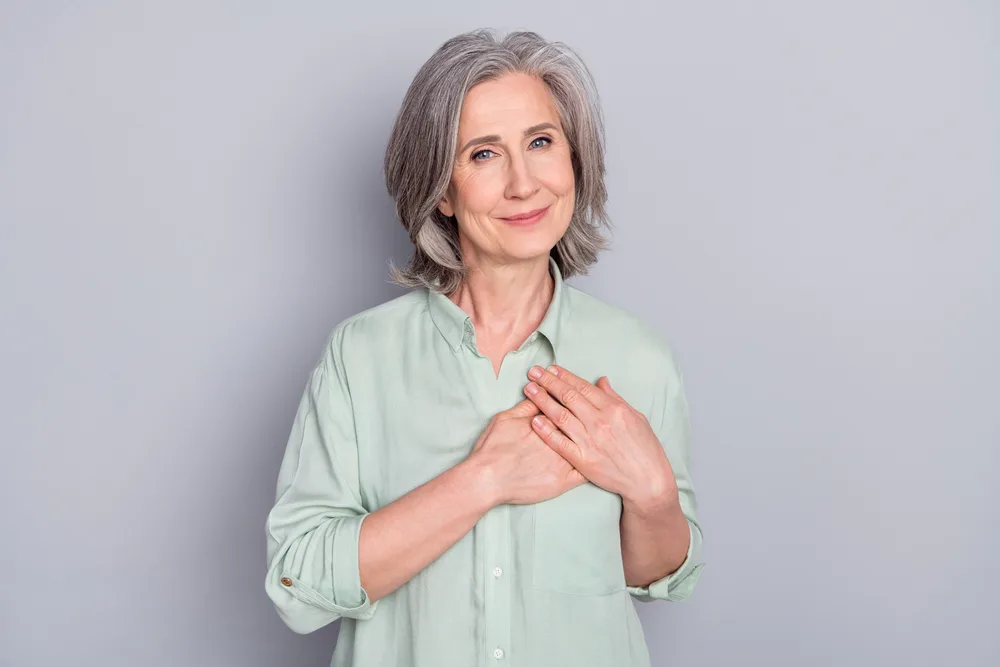 Carrie is a food writer and editor with more than 15 years of experience. She has worked for some of the biggest names in the food industry, including Bon Appétit, Food & Wine, and Martha Stewart Living.
As the Editor in Chief of IntroChicago.com, Carrie oversees all of the content on the site. She also manages the team of contributing writers and editors, who help to create delicious recipes, helpful tips, and informative articles that you'll find on the site.
A native of the Chicago area, Carrie is passionate about all things food. She loves trying new restaurants and experimenting with new recipes in her kitchen. She's also a graduate of the Culinary Institute of America, so she knows a thing or two about food!