Do you love chicken adobo, but don't know what to serve it with?
Then you have landed on the right page! Chicken Adobo is already a mouth-watering dish all on its own – the perfect mix of tangy flavor and tender steamy chicken that comes with being simmered in soy sauce, calamansi, and garlic.
But adding other dishes to this meal can help add key vitamins and minerals while also making your dinner extra delicious.
So today we are diving into 10 BEST options for what to serve with your Chicken Adobo – each one more incredible than the last!
What to Serve with Chicken Adobo? 10 BEST Options
1. Garlic Fried Rice
There are few things as delicious as garlic fried rice. This dish is packed with flavor and has a great texture.
The rice is crispy and the garlic is fragrant. It's the perfect side dish for any meal.
There are a few things you can do to elevate this dish.
First, try using brown rice instead of white rice.
Brown rice has a nuttier flavor that pairs well with the garlic.
You can also add some vegetables to the fried rice.
Peas, carrots, and onions are all great options.
Adding protein is also a great way to make this dish more filling.
Chicken, shrimp, and tofu are all great choices.
If you're looking for a delicious and easy side dish, look no further than garlic fried rice.
2. Pancit
Pancit is a Filipino noodle dish that can be made with a variety of different noodles.
The most popular type of pancit is bihon, which are rice noodles.
These noodles are very thin and have a chewy texture.
Pancit can also be made with miki, which are egg noodles, or sotanghon, which are cellophane noodles.
The taste of pancit depends on the type of noodles used as well as the sauce.
The sauce is usually made with soy sauce, vinegar, and garlic.
Sometimes chicken or shrimp broth is used as well.
The dish can be either sweet or savory, depending on your preference.
To elevate the dish, you can add vegetables such as carrots, cabbage, and snap peas.
You can also add protein such as chicken, shrimp, or tofu.
If you want a more hearty meal, you can add boiled eggs or chorizo sausage.
Serve with a side of steamed rice and enjoy.
3. Zucchini Noodles
If you're looking for a healthier alternative to traditional pasta, zucchini noodles are a great option.
These noodles are made from spiralized zucchini and have a similar taste and texture to regular pasta.
However, they're much lower in calories and carbs.
To make zucchini noodles, start by spiralizing a zucchini using a spiralizer or julienne peeler.
Then, cook the noodles in a pan over medium heat for about 3-5 minutes until they're soft.
You can also microwave them for 2-3 minutes.
Zucchini noodles can be enjoyed as is or with your favorite sauce or toppings.
To elevate this dish, try adding sauteed shrimp, chicken, or beef.
You could also add a creamy sauce or pesto.
For an extra dose of veggies, top your noodles with roasted tomatoes, mushrooms, or peppers.
4. Steamed Vegetables
One of the best things about chicken adobo is that it pairs well with so many different side dishes.
One of our personal favorites is steamed vegetables.
The light and delicate flavors of steamed veggies are the perfect complement to the rich and savory taste of chicken adobo.
The texture of steamed vegetables is also a great match for chicken adobo.
The tenderness of the chicken pairs perfectly with the softer texture of steamed veggies.
If you want to add a little bit more texture to your dish, you can always roast your veggies instead of steaming them.
Add some spice: Adobo is all about bringing bold and flavorful spices to your dish. To give your steamed veggies an extra punch, try adding some chili flakes, cumin, or paprika to the mix.
Get creative with your vegetables: Steamed vegetables don't have to be boring. Get creative with the mix of vegetables that you use. We love pairing chicken adobo with a mix of carrots, green beans, and broccoli. But feel free to experiment and find the combination that you like best.
Add some protein: Steamed vegetables are delicious on their own, but they can also be a great way to add some extra protein to your meal. Try adding some tofu, tempeh, or even lentils to your veggie mix.
5. Potato Salad
Potato salad is a dish that can be enjoyed all year round, but it's especially perfect for summer picnics and barbecues.
This dish is usually made with boiled potatoes, eggs, mayonnaise, and celery, but there are endless possibilities when it comes to potato salad recipes.
You can add in different vegetables, meats, cheeses, and even fruits to create a unique dish that everyone will love.
One of the best things about potato salad is its versatility.
You can make it as simple or as complex as you want.
If you're short on time, you can just boil some potatoes and mix them with store-bought mayonnaise.
But if you want to put a little more effort into your potato salad, you can make your own mayonnaise from scratch, or add in some extra ingredients like crispy bacon or crumbled blue cheese.
No matter how you make it, potato salad is always delicious.
The combination of creamy mayonnaise and tender potatoes is simply irresistible.
And because it's so easy to customize, you can always experiment until you find your perfect recipe.
6. Fruit Salad
Fruit salad is a refreshing and healthy dish that can be enjoyed any time of year.
The sweetness of the fruit is offset by the tangy dressing, making for a perfect balance of flavors.
The texture of the fruit salad is also pleasant, with a variety of textures to keep your mouth guessing.
There are endless possibilities when it comes to making a fruit salad.
You can use any type of fruit you like, and mix and match until you find a combination that you love.
The key to a great fruit salad is to use fresh, in-season fruit for the best flavor and texture.
To elevate your fruit salad, try adding a few unexpected ingredients like nuts, seeds, or even herbs.
Use a mixture of fresh and frozen fruit for optimum flavor and texture.
Add a variety of colors and textures for interest.
Dress lightly with a simple vinaigrette or citrus juice.
Serve immediately or store in the fridge for later.
7. Jollof Rice
Jollof rice is a traditional West African dish that is enjoyed by many.
The rice is cooked in a tomato and pepper sauce, and it can be served with chicken, beef, or fish.
Jollof rice has a unique flavor and texture that is unlike any other dish.
One of the best things about Jollof rice is that it is very versatile.
You can Elevate the dish by adding different vegetables or proteins.
Some people like to add peas, carrots, or even eggs to their Jollof rice.
If you are looking for a heartier meal, you can add chicken, beef, or fish.
8. Fried Plantains
Fried plantains are a delicious and easy way to elevate any dish.
They can be served as a side, appetizer, or even main course.
Fried plantains have a crispy exterior and a soft, creamy interior.
They are typically fried in vegetable oil, but you can also use coconut oil for a more authentic flavor.
When frying plantains, it is important to choose ripe ones.
Ripe plantains will be yellow or brown in color and will be soft to the touch.
If they are too green, they will not be as sweet and will be difficult to fry.
Plantains can be cut into any size or shape you like, but for the best results, cut them into thin slices.
To fry plantains, heat oil in a large skillet over medium-high heat.
Add plantain slices in a single layer and cook for 2-3 minutes per side or until golden brown and crispy.
Serve immediately with your favorite dipping sauce.
9. Stewed Beans
There are endless possibilities when it comes to stewed beans.
You can make them with any type of bean you like, as well as a variety of meats, vegetables, and spices.
The options are truly endless.
The great thing about stewed beans is that they are hearty and filling, but can also be light and refreshing depending on how you make them.
They can be made with a variety of different meats, including chicken, beef, pork, or even fish.
Vegetables such as carrots, celery, onions, and potatoes are often used in stewed beans, and a variety of spices can be added to give them flavor.
If you're looking for a way to elevate your stewed beans dish, try adding some fresh herbs or using a different type of bean.
You could also experiment with different spices to give them a unique flavor.
Whatever you do, don't be afraid to get creative.
10. Chicken Soup
When it comes to comfort food, chicken soup is at the top of the list.
There are endless variations of this dish, but the basic ingredients are usually the same: chicken, vegetables, and broth.
The taste and texture of chicken soup can vary depending on what ingredients you use.
For a richer soup, you can use bone-in chicken and add cream or milk.
For a lighter soup, use boneless chicken and vegetable broth.
You can also add different vegetables to change up the flavor.
Some popular options include carrots, celery, onion, and potatoes.
There are endless ways to elevate this classic dish.
One way is to add some spice with chili peppers, cumin, or paprika.
Another option is to add some protein with beans or lentils.
Or you could go the Italian route and add some pasta or rice. The possibilities are endless.
Conclusion
We've come to the end of this blog post and I hope you've found it informative and helpful.
We've discussed the 10 best options for what to serve with chicken adobo and given tips on how to elevate each dish.
I hope you'll try some of these dishes the next time you're making chicken adobo and let us know how it goes.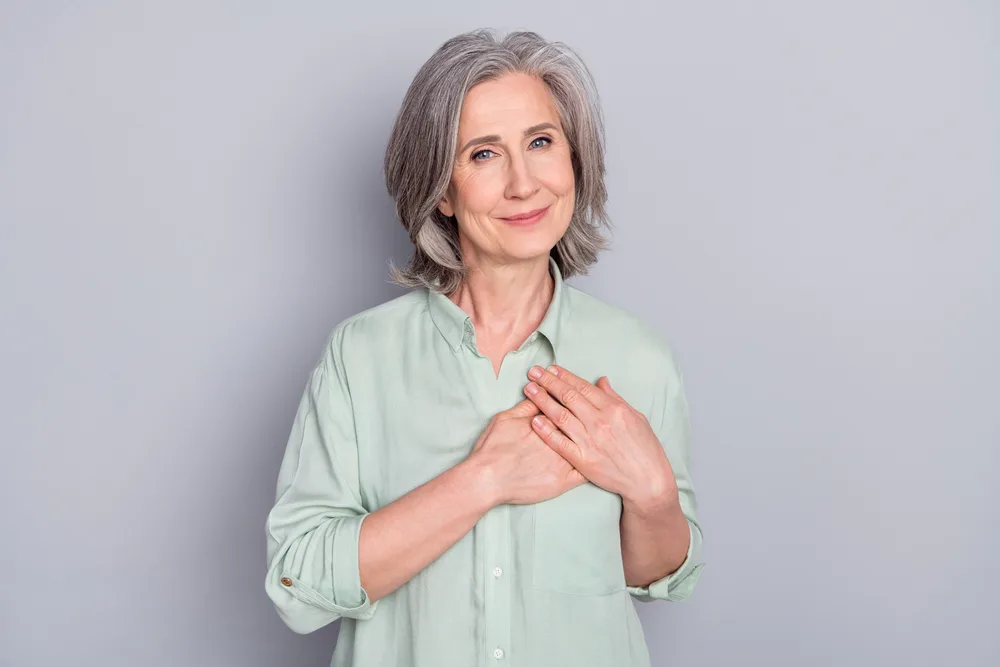 Carrie is a food writer and editor with more than 15 years of experience. She has worked for some of the biggest names in the food industry, including Bon Appétit, Food & Wine, and Martha Stewart Living.
As the Editor in Chief of IntroChicago.com, Carrie oversees all of the content on the site. She also manages the team of contributing writers and editors, who help to create delicious recipes, helpful tips, and informative articles that you'll find on the site.
A native of the Chicago area, Carrie is passionate about all things food. She loves trying new restaurants and experimenting with new recipes in her kitchen. She's also a graduate of the Culinary Institute of America, so she knows a thing or two about food!