Are you looking for delicious dishes to serve with your mouth-watering ribs this winter?
Hosting nighttime meals in the colder months isn't always easy, but there are enough options that can be thrown together in no time.
Whether you're hosting an outdoor barbecue or a cozy dinner party, finding the right sides to pair with your succulent ribs can seem like a daunting task.
But don't worry as we have got you covered!
Here is our top pick of 10 best side dish options to serve along those smoky and juicy ribs this season that will make it hard for your guests not to lick their fingers clean!
What to Serve with Ribs in Winter? 10 BEST Options
1. Oven Macaroni and Cheese
Winter is the perfect time to cozy up with a big bowl of mac and cheese.
This classic comfort food is creamy, cheesy and oh-so satisfying.
But why settle for plain old mac and cheese when you can elevate this dish with just a few simple ingredients?
Here are some tips on how to make your mac and cheese even better this winter:
Add some spice: A little bit of heat can go a long way in making your mac and cheese even more comforting. Try adding a pinch of cayenne pepper, smoked paprika or even a dash of hot sauce.
Get creative with your cheese: Sure, cheddar is the classic choice for mac and cheese. But why not mix things up and try a different cheese? Gruyere, gouda and brie all make great additions to this dish.
Amp up the vegetables: Mac and cheese is the perfect vehicle for getting more vegetables into your diet. Try adding sauteed kale or spinach, roasted Brussels sprouts or roasted sweet potatoes.
Use quality pasta: The better the quality of pasta you use, the better your mac and cheese will be. Opt for an artisanal brand or even better, freshly made pasta from your local Italian market.
Go beyond cheddar: Cheddar is the classic choice for mac and cheese, but it's not the only option. Try mixing in some Parmesan, Asiago or Pecorino for an extra cheesy kick.
2. Creamy Mashed Potatoes with Garlic
There's nothing quite like a comforting bowl of mashed potatoes.
And while they might seem like a simple dish, there's actually a lot that goes into making the perfect mash.
From the type of potato to the milk you use, each ingredient plays a role in the final result.
When it comes to taste and texture, you want your mashed potatoes to be rich and creamy.
This can be achieved by using a starchy potato like Russet or Yukon Gold.
Softer potatoes will break down more easily and create a smoother mash.
As for milk, we recommend using whole milk or half-and-half for the creamiest potatoes.
Just be careful not to add too much or your potatoes will end up being too runny.
To elevate your mashed potatoes even further, try adding some garlic to the mix.
Roasted garlic will give them a deep, rich flavor that takes them from good to great.
You could also stir in some shredded cheese, green onions, or even bacon bits.
3. Sweet Potato Casserole with Pecan Crumble
This Sweet Potato Casserole with Pecan Crumble is the perfect side dish for your winter ribs dinner.
It's sweet, savory, and has a delicious pecan crumble topping.
The sweet potatoes are roasted to perfection and then mashed with creamy butter, brown sugar, and spices.
The result is a smooth and rich sweet potato casserole that is absolutely delicious.
The pecan crumble topping takes this dish to the next level.
It's made with chopped pecans, brown sugar, and spices and it's absolutely amazing.
This casserole is the perfect side dish for ribs or any other wintertime meal.
It can be made ahead of time and reheated when you're ready to eat.
It's also great for leftovers.
4. Roasted Brussels Sprouts with Bacon
Looking for a delicious and easy side dish to serve with your ribs this winter? Look no further than roasted Brussels sprouts with bacon.
This dish is packed with flavor and is sure to be a hit with everyone at the table.
The key to making this dish great is to make sure that the Brussels sprouts are nicely roasted.
You want them to be slightly browned and crispy on the outside, but still soft in the middle.
The best way to achieve this is to roast them in a hot oven until they are cooked through.
Another important thing to keep in mind is the bacon.
You want to use good quality bacon that is nicely crisped.
This will add a lot of flavor and make the dish even more irresistible.
To elevate this dish even further, you can top it with some shredded Parmesan cheese or chopped fresh parsley.
Either way, you're sure to have a winner on your hands.
5. Honey Balsamic Glazed Carrots
Honey Balsamic Glazed Carrots are the perfect side dish to any meal, but especially ribs.
They are sweet and savory, with a little bit of acidity from the balsamic vinegar.
The carrots are roasted in the oven until they are tender, and then glazed with a honey balsamic mixture.
The taste and texture of these carrots is unbelievable.
They are so sweet and sticky from the honey, with a slight tang from the balsamic vinegar.
The carrots are perfectly cooked- not too soft or mushy, but still with a little bite to them.
And the roasting brings out their natural sweetness.
There are a few tips that will help you make the best Honey Balsamic Glazed Carrots ever.
First, make sure to use good quality balsamic vinegar.
It really does make a difference.
Second, don't be afraid to let the carrots get nice and sticky from the glaze.
The third tip is to add a sprinkle of fresh thyme leaves right before serving.
This will brighten up the flavors and make it look even more beautiful.
6. Garlic Parmesan Roasted Cauliflower
This garlic Parmesan roasted cauliflower is the perfect side dish for any winter meal.
It's packed with flavor and has a great texture that pairs well with ribs.
Plus, it's easy to make and can be elevated with just a few simple ingredients.
The key to this dish is to get the cauliflower nice and crispy.
I like to roast mine in a hot oven until it's slightly charred around the edges.
This gives it a great flavor and helps to lock in all of the juices.
Then, I toss it with a garlicky Parmesan cheese sauce that is absolutely delicious.
If you're looking for an extra special touch, you can top the cauliflower with some fresh herbs or a sprinkle of crushed red pepper flakes.
This dish is sure to please everyone at your table.
7. Green Beans Almondine
Green Beans Almondine is a classic French dish that is simple, yet elegant.
The key to this dish is to blanch the green beans so that they are tender, but still have a slight crunch.
The green beans are then sautéed in butter and garlic, before being tossed with toasted almonds and lemon juice.
This dish is the perfect side dish for roasted meats or poultry.
The green beans are lightly seasoned with salt and pepper, which allows the natural flavors of the vegetables to shine through.
The toasted almonds add a nutty flavor and texture, while the lemon juice brightens up the dish.
Use fresh green beans instead of frozen for the best flavor and texture.
Add a pinch of red pepper flakes for a bit of heat.
Substitute shallots for the garlic for a more subtle flavor.
Use toasted hazelnuts or pecans in place of the almonds.
8. Corn Pudding
Corn pudding is a classic Southrn dish that is perfect for winter.
It's simple to make and can be easily elevated with a few simple ingredients.
The dish is made with corn, milk, eggs, sugar, and butter.
It's similar to a custard or Flan and has a smooth, creamy texture.
The pudding is usually served with a dollop of whipped cream or a scoop of ice cream.
There are a few things you can do to elevate your corn pudding.
One is to add some flavor to the pudding itself.
You can do this by adding vanilla extract, cinnamon, or nutmeg.
Another way to elevate the dish is to top it with bacon bits, shredded cheese, or green onions.
All of these toppings will add some extra flavor and texture to the dish.
If you're looking for a classic Southern dish that is perfect for winter, then look no further than corn pudding.
It's simple to make and can be easily elevated with a few simple ingredients.
9. Cranberry Sauce
Cranberry sauce is a Thanksgiving staple, but it doesn't have to be relegated to just one day a year.
This dish can easily be enjoyed year-round, and with the right pairing, it can be elevated from a side dish to a star player.
When it comes to taste and texture, cranberry sauce is tart and tangy with a slightly thick consistency.
It's both sweet and acidic, which makes it the perfect partner for rich and savory dishes.
Here are some of our favorite pairings for cranberry sauce:
While cranberry sauce is delicious on its own, there are a few simple ways to elevate this dish.
For example, try adding a splash of orange juice or Grand Marnier to the sauce for an extra hit of flavor.
You could also stir in some chopped fresh thyme or rosemary for a touch of herbaceousness.
Or, if you're feeling really adventurous, try adding a dollop of crème fraiche or goat cheese to your cranberry sauce.
10. Apple Pie
Apple pie is a classic winter dish that is perfect for any occasion.
The taste of the apples, combined with the sweetness of the sugar and the flakiness of the crust, makes for a delicious and satisfying treat.
There are many ways to elevate this dish and make it even more special.
One way to do this is to use a variety of different apples in your pie.
This will give the pie a complex flavor that is sure to please everyone.
Another way to make your apple pie even more delicious is to add a layer of caramel on top of the filling.
This will give the pie an extra sweet and rich flavor that is sure to be a hit.
If you are looking for a truly unique and memorable apple pie, consider using a recipe that calls for cheddar cheese in the crust.
This may sound like an odd combination, but the sharpness of the cheese really complements the sweetness of the apples and makes for a truly unforgettable dessert.
Conclusion
So, what should you serve with ribs in winter? The options are endless, but we've narrowed it down to 10 of the best.
Be sure to try all of them. And, as always, let us know what you think in the comments below.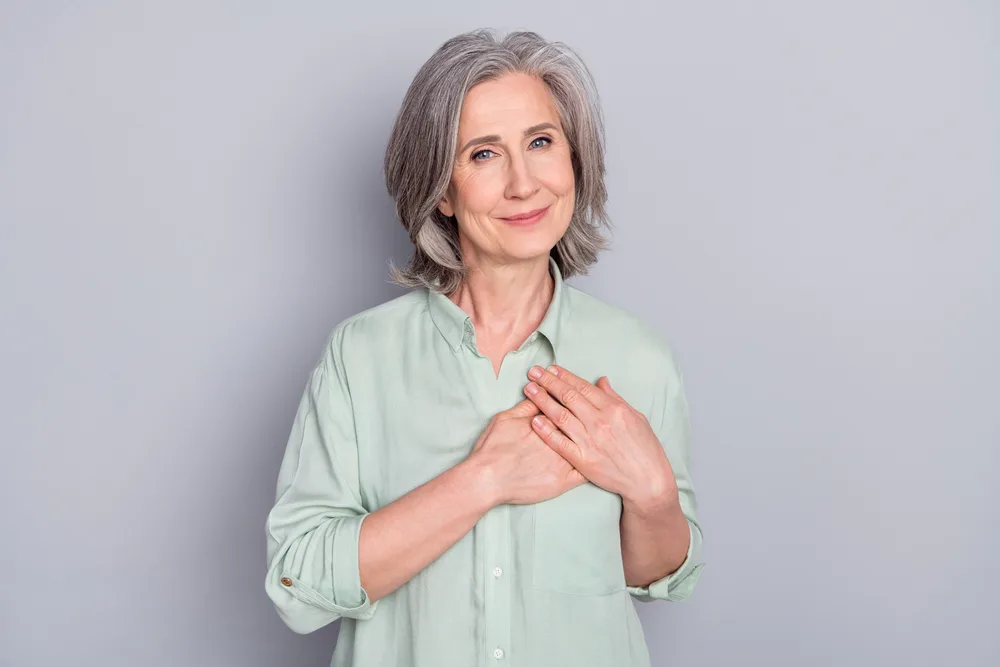 Carrie is a food writer and editor with more than 15 years of experience. She has worked for some of the biggest names in the food industry, including Bon Appétit, Food & Wine, and Martha Stewart Living.
As the Editor in Chief of IntroChicago.com, Carrie oversees all of the content on the site. She also manages the team of contributing writers and editors, who help to create delicious recipes, helpful tips, and informative articles that you'll find on the site.
A native of the Chicago area, Carrie is passionate about all things food. She loves trying new restaurants and experimenting with new recipes in her kitchen. She's also a graduate of the Culinary Institute of America, so she knows a thing or two about food!