Do you love sandwiches but are bored of eating them with the same old side dishes?
If so, then this blog post is for you!
With countless options to choose from, it can be difficult to settle on the perfect accompaniment that will leave your taste buds and stomach satisfied.
That's why we've done all the hard work and compiled a list of ten delicious side dishes to serve alongside your favorite sandwich.
From light snacks like fresh salads to hearty sides like creamy mashed potatoes, there's something here for everyone – no matter what their preferences or dietary requirements may be!
What to Serve with Sandwiches? 10 BEST Options
1. Potato Chips
Who doesn't love potato chips? They're the perfect blend of salty and crunchy, and they go with just about anything.
But if you're looking to elevate your next dish, here are a few tips on how to do it.
First, try different flavors of potato chips.
From BBQ to sour cream and onion, there's a flavor for everyone.
And don't be afraid to experiment – you might be surprised at what you like.
Second, consider the texture of your potato chips.
Do you like them thin and crispy, or thick and hearty? Again, there's no right or wrong answer – it's all about personal preference.
Finally, think about how you can use potato chips to add some extra flavor and crunch to your dish.
They make a great topping for salads, soups, and even burgers.
So get creative and see what you can come up with.
2. French Fries
When it comes to sandwiches, one of the most popular sides is french fries.
They are crispy, salty, and just plain delicious.
But what makes them even better is when they are paired with the perfect sandwich.
There are a few things to keep in mind when choosing the right french fry for your sandwich.
The first is taste.
Do you want a salty fry or a sweet fry? It all depends on your preference.
The second is texture.
You want a fry that will hold up to the sandwich, so it doesn't get soggy.
And lastly, you want to make sure the flavors elevate each other.
Here are some of our favorite combinations:
3. Onion Rings
Onion rings are a classic side dish that can be enjoyed with sandwiches, burgers, or on their own.
They are typically made by coating sliced onions in a batter or breadcrumb mixture and then deep-frying them until they are golden brown and crispy.
Onion rings are usually quite tasty, with a nice balance of sweet and savory flavors.
The texture is also quite enjoyable, with the crunchy exterior giving way to a soft and slightly chewy interior.
There are a few things you can do to elevate your onion rings and make them even more delicious.
One option is to add some herbs or spices to the batter or breadcrumb mixture.
This will give the onion rings an extra flavor kick that takes them from good to great.
Another option is to serve them with a dipping sauce on the side.
A well-chosen sauce can really complement the flavors of the onion rings and take them to another level.
4. Macaroni and Cheese
Macaroni and cheese is a classic comfort food that everyone loves.
It's creamy, cheesy, and has the perfect amount of carb-y goodness.
But sometimes, it can be a little boring.
If you're looking for ways to elevate your mac and cheese game, here are some tips:
Add in some extra veggies for a boost of flavor and nutrition. Some great options include spinach, mushrooms, tomatoes, or even kale.
Get creative with your cheese selection. In addition to the classic cheddar, try adding in Gruyere, Parmesan, or even goat cheese.
Top it off with a crispy element like bread crumbs or bacon bits. This will give your dish an extra crunch that takes it to the next level.
With these simple tips, you can take your mac and cheese from blah to amazing in no time.
5. Coleslaw
Coleslaw is a classic side dish that goes great with sandwiches.
It's usually made with cabbage, carrots, and mayonnaise, but you can really add any vegetables you like.
The best part about coleslaw is that it's so versatile- you can make it as simple or as complex as you want.
When it comes to taste, coleslaw is pretty mild.
The main flavors come from the cabbage and carrots, with a little bit of sweetness from the mayonnaise.
The texture is creamy and crunchy at the same time.
If you want to elevate your coleslaw, try adding some chopped apples or raisins for sweetness, or some diced onions or pickles for a little bit of spice.
You can really add anything you like- the sky's the limit.
Just make sure to adjust the amount of mayonnaise accordingly so that everything is well coated but not too wet.
6. Potato Salad
There's nothing like a good potato salad to round out a perfect picnic lunch.
But what makes a great potato salad? For me, it's all about the texture and the flavor.
The potatoes should be cooked just enough so that they're still firm, but not so much that they're crunchy.
I also like to add in some diced red onion for a little bit of sharpness and sweetness.
And of course, no potato salad is complete without some chopped up dill pickles.
As for the dressing, I prefer a simple mixture of mayonnaise, dijon mustard, and apple cider vinegar.
One tip that I always follow when making potato salad is to dress the potatoes while they're still warm.
This allows the flavors to really sink in and ensures that every bite is packed with flavor.
Another great way to elevate your potato salad is to add in some crumbled bacon or chopped up hard-boiled eggs.
7. Caesar Salad
Caesar salad is a classic dish that is perfect for any occasion.
The combination of crisp lettuce, creamy dressing, and salty cheese makes for a delicious and satisfying salad.
While it is simple to make, there are a few tips that will help you Elevate your caesar salad to the next level.
The first tip is to use fresh ingredients.
This includes using fresh lettuce, freshly grated cheese, and homemade dressing.
The fresher the ingredients, the better the flavor of the salad will be.
Another tip is to use a variety of textures in the salad.
This means adding croutons for crunch, bacon for saltiness, and avocado for creaminess.
By adding these different elements, you'll create a well-rounded and flavorful salad that everyone will love.
Finally, don't be afraid to experiment with the dressing.
While a traditional caesar dressing is made with olive oil, anchovies, and lemon juice, you can also add in other flavors like garlic, herbs, or even hot sauce.
8. Garden Salad
A garden salad is a classic side dish that goes well with sandwiches.
The salad is usually made withlettuce, tomatoes, and cucumbers, but you can add other vegetables as well.
Garden salads are refreshing and light, and they add a nice crunch to your sandwich.
One thing to keep in mind with garden salads is that they can be quite bland if not properly seasoned.
Be sure to add some salt, pepper, and dressing to taste.
You can also add other herbs and spices to elevate the flavor of your salad.
Another tip is to use fresh ingredients whenever possible.
This will make a big difference in the taste and texture of your salad.
Overall, a garden salad is a simple but versatile side dish that goes well with many different types of sandwiches.
With a little bit of effort, you can easily turn this into a delicious and satisfying meal.
9. Chicken Fingers
Chicken fingers are a staple dish that can be found on the menus of countless restaurants.
And while they may seem like a simple dish, there's actually a lot that goes into making the perfect chicken finger.
The key to great chicken fingers is all in the breading.
The breading should be light and crispy, with just the right amount of seasoning.
The chicken itself should be juicy and tender, without being too thick or thin.
When it comes to dipping sauces, there are endless possibilities.
But our personal favorite is a honey mustard sauce.
The sweetness of the honey pairs perfectly with the tanginess of the mustard, and it's always a hit with both kids and adults alike.
If you're looking to elevate your chicken fingers, we suggest serving them with a side of roasted Brussels sprouts.
The roasted Brussels sprouts add a touch of sophistication to the dish, and they're also incredibly delicious.
10. Mozzarella Sticks
Mozzarella sticks are a classic appetizer that can be enjoyed by people of all ages.
They are especially popular among kids and teens.
The sticks are made with mozzarella cheese that is breaded and fried.
They are typically served with marinara sauce or ranch dressing for dipping.
Mozzarella sticks are known for their gooey, cheesy texture.
The breading adds a crispy element to the dish.
When fried correctly, mozzarella sticks should be golden brown in color and cooked all the way through.
There are many ways to elevate this dish.
Some restaurants use more creative dipping sauces, such as buffalo sauce or honey mustard.
Others add herbs or spices to the breading.
For an extra indulgent treat, some restaurants serve mozzarella sticks with a side of melted chocolate for dipping.
Conclusion
In conclusion, there are many different types of side dishes that go great with sandwiches.
Each option has a unique taste and texture that can complement any sandwich perfectly.
I hope this blog post has given you some inspiration on what to serve with your next sandwich.
Make sure to try out all of the different options and find your favorite.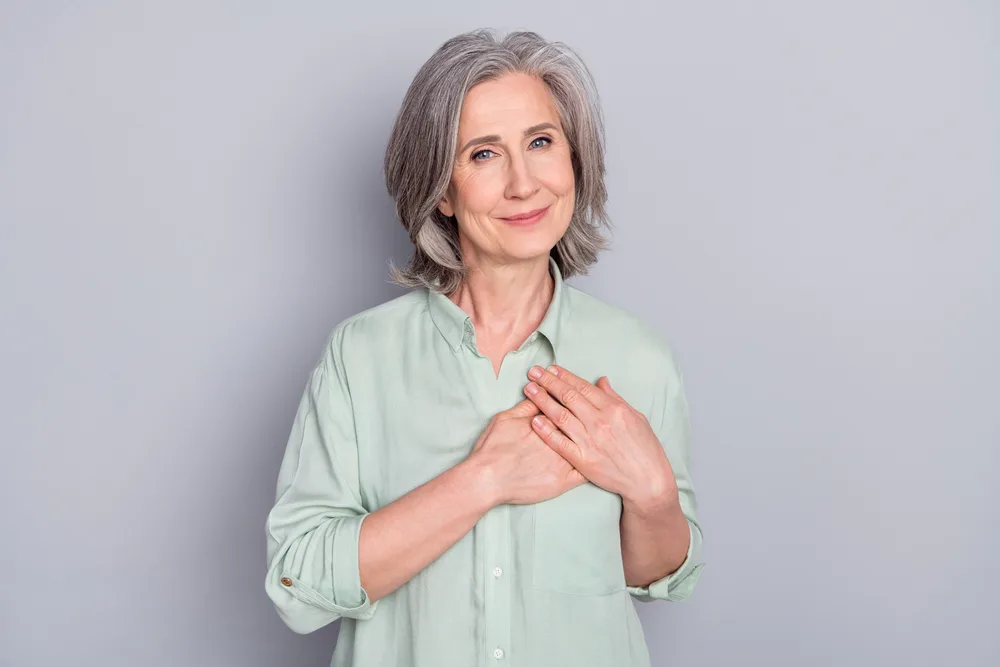 Carrie is a food writer and editor with more than 15 years of experience. She has worked for some of the biggest names in the food industry, including Bon Appétit, Food & Wine, and Martha Stewart Living.
As the Editor in Chief of IntroChicago.com, Carrie oversees all of the content on the site. She also manages the team of contributing writers and editors, who help to create delicious recipes, helpful tips, and informative articles that you'll find on the site.
A native of the Chicago area, Carrie is passionate about all things food. She loves trying new restaurants and experimenting with new recipes in her kitchen. She's also a graduate of the Culinary Institute of America, so she knows a thing or two about food!