Grilled cheese sandwiches are a classic comfort food beloved by adults and kids alike.
But sometimes, these gooey, delicious creations lack the zing that comes from pairing them with an exciting side dish.
If you're wondering how to bring your grilled cheese experience to the next level, look no further!
In this blog post we provide 12 of our favorite tasty yet straightforward side dishes perfect for accompanying your grilled cheese sandwich.
From crispy french fries and sweet potato wedges to creative salads and roasted vegetables, we will guide you through easy recipes that are sure to spruce up your next meal.
Let's get cooking!
What to Serve with Grilled Cheese Sandwiches? 12 TASTY Side Dishes
1. Tomato Soup with Grilled Cheese Croutons
When it comes to classic comfort foods, grilled cheese sandwiches and tomato soup top the list.
This dish takes the best of both worlds and brings them together in one delicious bowl.
The grilled cheese croutons add a nice crunch to the soup, and the overall flavor is just heavenly.
This is a great recipe to try if you're looking for something new to make for lunch or dinner.
The soup is fairly simple to make, and it's packed with flavor.
The grilled cheese croutons really take this dish to the next level.
If you're not a fan of tomatoes, you can easily swap them out for another type of soup.
Here are a few tips for making this dish:
Be sure to use fresh bread for the croutons. This will make all the difference in terms of taste and texture.
If you don't have a grill, you can cook the croutons in a frying pan over medium heat.
Use your favorite type of cheese for the croutons. Cheddar works well, but feel free to experiment with other types.
2. Sweet Potato Fries with Gorgonzola Dipping Sauce
This is a great recipe to try if you're looking for something a little different to serve with your grilled cheese sandwiches.
The sweet potato fries are crispy and full of flavor, while the gorgonzola dipping sauce is creamy and slightly tangy.
It's a perfect combination. The key to making this dish successfully is to make sure the sweet potato fries are nicely crisped.
I like to bake mine in the oven, but you could also fry them if you prefer.
Just be sure to watch them carefully, so they don't burn.
As for the dipping sauce, it's really simple to make.
Just combine some gorgonzola cheese with heavy cream and a bit of salt.
Then, let it sit for a few minutes so the flavors can meld together.
Serve it alongside the sweet potato fries, and enjoy.
3. Crispy Potato Wedges with Smoked Paprika Aioli
When it comes to side dishes, there are endless possibilities.
But if you're looking for something that will perfectly complement your grilled cheese sandwich, look no further than these crispy potato wedges with smoked paprika aioli.
These potato wedges are the perfect mix of salty and savory, and they get an extra kick from the smoked paprika aioli.
The aioli is easy to make and can be made ahead of time, so all you have to do is cook the potatoes when you're ready to eat.
And since we all know that potatoes are best when they're crispy, these wedges are sure to hit the spot.
If you're worried about the potatoes getting too mushy, don't be.
The key is to cut them into thick wedges so that they can hold their shape during cooking.
And if you want to get really creative, you can even try using different types of potatoes for this recipe.
4. Roasted Brussels Sprouts with Parmesan
Looking for a tasty and healthy side dish to serve with your grilled cheese sandwiches? Look no further than roasted Brussels sprouts.
These little green veggies are packed with vitamins and minerals, and they taste delicious when roasted with a little Parmesan cheese.
Brussels sprouts are a good source of fiber, vitamins C and K, and folate.
They also contain antioxidants that may help protect against some chronic diseases.
Roasting Brussels sprouts brings out their natural sweetness and makes them extra crispy.
Adding Parmesan cheese takes them to the next level of deliciousness.
Follow these steps to achieve the perfect roasted Brussels sprouts every time:
Preheat your oven to 400 degrees Fahrenheit.
Cut the Brussels sprouts in half and spread them on a baking sheet.
Drizzle with olive oil and sprinkle with Parmesan cheese.
Roast for 20-25 minutes, or until golden brown.
Serve hot, and enjoy.
5. Baked Macaroni and Cheese
Baked macaroni and cheese is classic comfort food that is loved by people of all ages.
This dish is relatively easy to make and can be tailored to your own personal preference.
For example, you can add different types of cheese, vegetables, or even meat to give it an extra boost of flavor.
One of the reasons why baked macaroni and cheese is such a great dish to try is because of its versatility.
As mentioned before, you can add in whatever ingredients you want to create a unique dish that is all your own.
This recipe is also perfect for those who are trying to watch their waistline because it can be made with healthy ingredients that are low in calories.
When it comes to the flavor of this dish, it really depends on what type of cheese you use.
If you want a more rich and more creamy taste, then opt for a heavier cheese like cheddar or Gruyere.
For a lighter taste, go with a softer cheese like mozzarella or Brie.
No matter what cheese you choose, you're sure to end up with a delicious dish that will leave you wanting more.
Here are some tips on how to make the perfect baked macaroni and cheese:
Use high-quality cheese for the best results.
Cook noodles al dente so they don't turn mushy when baked.
Add in other ingredients like vegetables or meat for extra flavor.
Be creative with your toppings. Try using different herbs or spices for a unique twist.
6. Green Salad with Apples and Cranberries
A green salad is a perfect accompaniment to almost any meal.
The combination of crisp lettuce, juicy apples, and tart cranberries provides a delicious contrast of flavors and textures.
And, with a few simple tips, it's easy to create a salad that is both healthy and flavorful.
When choosing apples for your salad, go for a variety that is both sweet and tart.
Honeycrisp apples are a great option.
For the lettuce, look for a mix of greens that includes both arugula and spinach.
And for the cranberries, look for ones that are fresh or frozen.
To make the salad, start by chopping the apples into bite-sized pieces.
Then, wash the greens and spin them dry.
Add the greens to a large bowl along with the apples and cranberries.
To make the dressing, simply whisk together apple cider vinegar, olive oil, and honey.
Season to taste with salt and pepper, then drizzle over the salad.
Toss to coat, then serve immediately.
7. Fruit Salad with Honey Lime Dressing
This fruit salad with honey lime dressing is a refreshing and healthy side dish that is perfect for summertime BBQs and picnics.
The sweetness of the honey combined with the tartness of the lime juice makes for a delicious dressing that complements the fresh fruit perfectly.
This salad can be made with any type of fruit that you like, but we suggest using a mix of berries, melon, and citrus fruits for the best flavor.
To make this salad, simply combine your chosen fruits in a large bowl and then whisk together the honey, lime juice, and zest in a small bowl.
Pour the dressing over the fruit salad and stir everything together until coated. Serve chilled or at room temperature.
If you want to make this ahead of time, we recommend storing it in the fridge for up to 4 hours so that the fruits don't start to brown.
8. Pasta Salad with Basil Vinaigrette
This pasta salad with basil vinaigrette is a perfect dish to serve at your next summer BBQ.
It's light, refreshing, and full of flavor.
The best part about this recipe is that it can be easily customized to your liking.
If you're not a fan of pasta, you can swap it out for quinoa or rice.
And if you're not a fan of basil, you can use any other type of herb that you like.
The key to making this dish taste great is to use high-quality ingredients.
Make sure to use fresh basil leaves and good quality olive oil for the dressing.
And for the pasta, I recommend using short pasta such as penne or shells.
Here are some tips for making this dish:
Cook the pasta al dente according to package instructions. This will ensure that the pasta doesn't get mushy when it's mixed with the other ingredients.
When mixing the dressing, start with less vinegar and add more to taste. You don't want the dressing to be too acidic.
Add the vegetables of your choice to the salad. Some good options include cherry tomatoes, cucumber, and red onion.
9. Caesar Salad with Grilled Chicken
A delicious and healthy salad that's perfect for a summer BBQ.
This Caesar Salad with Grilled Chicken is packed with flavor and nutrients and is sure to be a hit with your guests.
The grilled chicken in this salad provides a lean source of protein, while the Romaine lettuce is a good source of vitamins and minerals.
The homemade Caesar dressing is made with healthy olive oil and anchovies and gives the salad a delicious umami flavor.
This salad can be served as a main dish or side dish and can be easily customized to your liking.
For example, you could add croutons or Parmesan cheese if you want a heartier meal.
If you're looking for a lighter option, you could omit the chicken or use less dressing.
10. Roasted Butternut Squash Soup
This roasted butternut squash soup recipe is the perfect fall comfort food.
Butternut squash is roasted with garlic and onions, then blended into a creamy soup.
This soup is hearty and filling but still light enough to enjoy as a starter or side dish.
Butternut squash is a great ingredient to use in soups and other dishes.
It's naturally sweet and has a smooth texture that makes it easy to blend into soups.
This soup is also flavored with garlic and onions, which complement the sweetness of the butternut squash.
If you're looking for a heartier soup, you could add some shredded chicken or crumbled bacon on top.
This roasted butternut squash soup can be made ahead of time and stored in the fridge for up to 3 days.
When you're ready to eat, simply reheat the soup on the stovetop or in the microwave.
You could also freeze this soup for up to 3 months.
11. Cream of Mushroom Soup
Looking for a delicious and easy soup recipe to try this winter? Then you'll want to give cream of mushroom soup a try.
This soup is not only creamy and flavorful, but it's also relatively simple to make.
Plus, it's a great way to use up any leftover mushrooms you might have in your fridge.
When it comes to flavor, the cream of mushroom soup is earthy and slightly nutty.
It's also pretty versatile – you can add other vegetables like carrots or celery to the soup, or even some cooked rice or pasta.
If you're looking for a bit of a richer flavor, you could also try adding some shredded cheese to the soup when you're serving it.
As far as tips go, one important thing to remember when making cream of mushroom soup is that mushrooms can release a lot of water as they cook.
So, be sure to cook the mushrooms over medium heat so that they have time to release their water before the soup starts to boil.
Otherwise, your soup might end up being too watery.
12. Classic Southern Coleslaw
This classic Southern coleslaw recipe is the perfect side dish to accompany your grilled cheese sandwiches.
The creamy coleslaw dressing is made with mayonnaise, vinegar, sugar, and celery seed, and it's so simple to make.
This coleslaw is packed with flavor and has a nice crunch from the fresh cabbage and carrots.
It's the perfect dish to bring to a potluck or picnic.
One of the things I love about this recipe is that it's so easy to make.
The dressing comes together quickly with just a few ingredients, and then you simply mix it with the shredded cabbage and carrots.
I also like how versatile this dish is – you can add in other chopped vegetables if you'd like, or even some chopped apples for a little sweetness.
Conclusion
In conclusion, there are a variety of delicious side dishes that go great with grilled cheese sandwiches.
From soups and salads to roasted vegetables and pasta dishes, there is something for everyone to enjoy.
I hope this blog post has given you some inspiration on what to serve with your next grilled cheese sandwich.
Be sure to check out our other blog posts for more great ideas.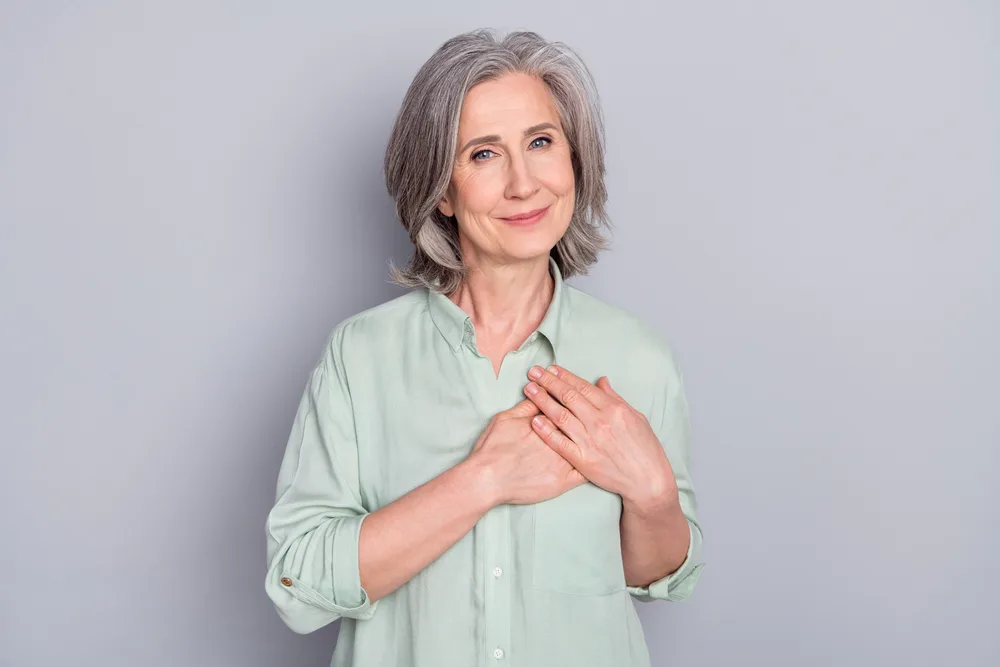 Carrie is a food writer and editor with more than 15 years of experience. She has worked for some of the biggest names in the food industry, including Bon Appétit, Food & Wine, and Martha Stewart Living.
As the Editor in Chief of IntroChicago.com, Carrie oversees all of the content on the site. She also manages the team of contributing writers and editors, who help to create delicious recipes, helpful tips, and informative articles that you'll find on the site.
A native of the Chicago area, Carrie is passionate about all things food. She loves trying new restaurants and experimenting with new recipes in her kitchen. She's also a graduate of the Culinary Institute of America, so she knows a thing or two about food!