Have you ever made spaghetti for dinner, but had no idea what to serve with it?
Well, look no further!
Spaghetti can be an incredibly versatile dish, and there are several must-try side dishes that will go perfectly with your meal.
From salads to appetizers and a selection of roasted veggies – if you're looking for some extra flavor, I've got just the thing.
In this comprehensive guide we're exploring twelve unique sides that will help elevate your spaghetti.
Prepare yourself; your taste buds won't know what hit them!
What To Serve with Spaghetti? 12 Must-try Side Dishes
1. Garlic Bread
Garlic bread is the perfect accompaniment to any Italian meal, and it's so easy to make.
All you need is a loaf of bread, some butter, garlic, and parsley.
The taste and texture of garlic bread are unbeatable – it's crispy on the outside and soft on the inside.
Plus, the garlic adds such a delicious flavor that takes the dish to the next level.
If you want to elevate your garlic bread game, try adding some shredded cheese on top before you bake it.
This will give the bread an even more amazing flavor and make it even more irresistible.
You can also add other herbs like thyme or oregano for extra flavor.
2. Caesar Salad
A classic Caesar salad is a must-have dish to serve alongside your spaghetti.
The taste and texture of the salad are the perfect complements to the pasta dish.
There are a few tips on how to elevate the dish and make it even more enjoyable.
To start, the salad should be made with high-quality ingredients.
The lettuce should be crisp and fresh, and the dressing should be made with real anchovies and Parmesan cheese.
For an extra kick, add some croutons or roasted garlic to the salad.
The next tip is to focus on the presentation.
A Caesar salad is not only delicious but also beautiful to look at.
Be sure to arrange the lettuce in a nice, neat pile and drizzle the dressing over the top.
You can also garnish with Parmesan cheese shavings or fresh herbs.
Finally, don't forget to season the salad properly.
A good Caesar salad has just the right amount of saltiness, acidity, and sweetness.
Be sure to taste as you go and adjust the seasoning accordingly.
3. Greek Salad
A Greek salad is a delicious and healthy option for a side dish.
The salad is full of flavor and has a great texture.
The lettuce is crisp, and the vegetables are fresh.
The salad also has a great dressing that ties all the flavors together.
One way to elevate the dish is to add some grilled chicken.
The chicken will add protein and make the salad more filling.
You can also add some feta cheese to the salad.
The cheese will add creaminess and a salty flavor.
Another way to make the salad more interesting is to add some fruit.
This could be something like grapes or oranges.
The fruit will add sweetness and make the salad more refreshing.
Overall, a Greek salad is a great option for a side dish.
It is full of flavor and has a great texture.
It is also healthy and can be easily customized to your liking.
4. Kale Salad
If you're looking for a nutrient-packed side dish to serve with your spaghetti, look no further than a kale salad.
Kale is an excellent source of vitamins A, C, and K, and it boasts a hearty texture that can stand up to the heartiest of pasta dishes.
To elevate your kale salad, try massaging the kale with a bit of olive oil before adding your other ingredients.
This will help to soften the kale and make it more palatable.
You can also add some shaved Parmesan cheese, croutons, or roasted nuts for extra flavor and texture.
5. Caprese Salad
Looking for a delicious and easy side dish to accompany your spaghetti? Look no further than the classic Caprese salad.
This simple dish is made with just a few ingredients – tomatoes, mozzarella cheese, and basil – but it packs a flavorful punch.
The sweetness of the tomatoes pairs perfectly with the creamy mozzarella, and the fresh basil adds a lovely hint of herbal flavor.
The best part about this dish is that it can be easily elevated to suit your taste.
If you're looking for a bit more of a crunch, you can add some chopped-up bacon or pancetta.
For a bit of zing, try drizzling on some balsamic vinegar or adding a sprinkle of red pepper flakes.
You can also mix things up by using different types of tomatoes or cheeses.
6. Roasted Brussels Sprouts
Who doesn't love roasted Brussels sprouts? These little green balls of goodness are not only nutritious, but they're also incredibly delicious.
Roasting Brussels sprouts brings out their natural sweetness and makes them nice and crispy.
If you're looking for a way to elevate this dish, try roasting your Brussels sprouts with some bacon or pancetta.
The fat from the meat will help to keep the Brussels sprouts moist and add a delicious smoky flavor.
You can also try tossing them with some balsamic vinegar or lemon juice before roasting.
7. Roasted Cauliflower
Looking for a delicious and healthy side dish to serve with your spaghetti? Roasted cauliflower is a great option.
This vegetable has a mild, slightly sweet flavor that pairs well with many different types of pasta.
Plus, it's packed with nutrients like fiber, vitamin C, and potassium.
Roasted cauliflower is also relatively easy to make.
Simply cut the cauliflower into florets, toss with olive oil and your favorite seasonings, and roast in the oven until tender and golden brown.
For an extra boost of flavor, you can also add some Parmesan cheese to the mix.
If you're looking for ways to elevate this dish, here are a few ideas:
Add some spice by roasting the cauliflower with red pepper flakes or another spicy seasoning blend.
Try using a different type of cheese, such as Asiago or Pecorino Romano.
Toss the roasted cauliflower with fresh herbs like parsley or basil before serving.
8. Caramelized Onions
Caramelized onions are a classic side dish that can be served with just about anything.
They are sweet and savory and have a silky texture that is sure to please.
The key to making caramelized onions is to cook them low and slow so that they develop a deep, rich flavor.
This can take up to an hour, but the results are worth it.
You can also add a touch of sweetness by adding a bit of sugar or honey to the pan.
If you want to elevate this dish, try serving the caramelized onions on top of grilled bread or crostini.
They would also be delicious in a frittata or quiche.
9. Sautéed Mushrooms
Sautéed mushrooms are a simple but delicious side dish that goes great with spaghetti.
The mushrooms are cooked in a pan with some olive oil and garlic and then seasoned with salt and pepper to taste.
The mushrooms have a savory flavor that pairs well with the tomato sauce of spaghetti.
They also have a slightly chewy texture that is enjoyable to eat.
Tips on elevating this dish include adding some fresh herbs, like thyme or oregano, for extra flavor.
You could also add some chopped onions to the pan when you cook the mushrooms, for a more complex flavor.
10. Homemade Breadsticks
There's nothing like the smell of freshly baked bread wafting through your kitchen.
And when that bread is in the form of crispy, chewy breadsticks, it's even better.
These sticks of carby goodness are the perfect accompaniment to a steaming bowl of soup or a hearty Italian feast.
But why stop there? Here are some tips on how to take your breadsticks to the next level.
For starters, try brushing them with garlic-infused olive oil before baking.
This will give them a subtle flavor boost that will have your guests coming back for more.
Or, if you're feeling adventurous, try adding some grated Parmesan cheese to the dough before rolling it out.
The result is a cheesy, savory breadstick that's sure to be a hit.
Finally, don't forget the dipping sauce.
A classic marinara is always a good choice, but for something different, try pairing your breadsticks with creamy garlic aioli or an herby pesto.
11. Buffalo Chicken Wings
There's nothing quite like a plate of Buffalo chicken wings.
The perfect mix of spicy, savory, and juicy, they're ideal for game day gatherings or any time you're in the mood for something delicious.
Buffalo chicken wings get their flavor from a combination of hot sauce and butter, which gives them a rich and tangy taste.
They're also usually breaded, which adds a nice crispy texture.
The wings are then fried until they're golden brown and cooked through.
If you're looking to elevate your Buffalo chicken wing game, there are a few things you can do.
First, try using different types of hot sauce to change the flavor profile.
You could also experiment with different pieces of bread or even grill the wings instead of frying them.
12. Onion Rings
Onion rings are a delicious side dish that can be enjoyed with all sorts of main courses.
They have a lovely taste and texture and can be easily dressed up or down to suit your needs.
Here are some tips on how to elevate your onion rings and make them even more delicious.
Firstly, when it comes to the batter, try using a light beer instead of water for a tastier result.
Secondly, add a little bit of cornmeal to the batter mix for a crispy coating.
And finally, don't be afraid to experiment with different seasonings in the batter – from cajun spices to smoked paprika; there are lots of options out there that can take your onion rings to the next level.
Once you've got your perfect batter sorted, it's time to focus on the onions.
Make sure to slice them evenly so that they cook evenly, and don't be afraid to give them a good soak in cold water before you start cooking – this will help to get rid of any bitterness.
Finally, when it comes to cooking, don't be tempted to overcrowd the pan.
This will make it harder for the onion rings to cook properly and will result in a less-than-ideal final product.
So take your time, cook them in batches if necessary, and enjoy.
Conclusion
Side dishes are a great way to show off your culinary skills and add variety to your meals.
With these 12 recipes for side dishes, you can easily find something new to make with spaghetti or any other pasta dish.
From roasted vegetables to cheesy scalloped potatoes, there's sure to be a recipe here that will complement your next Italian meal perfectly.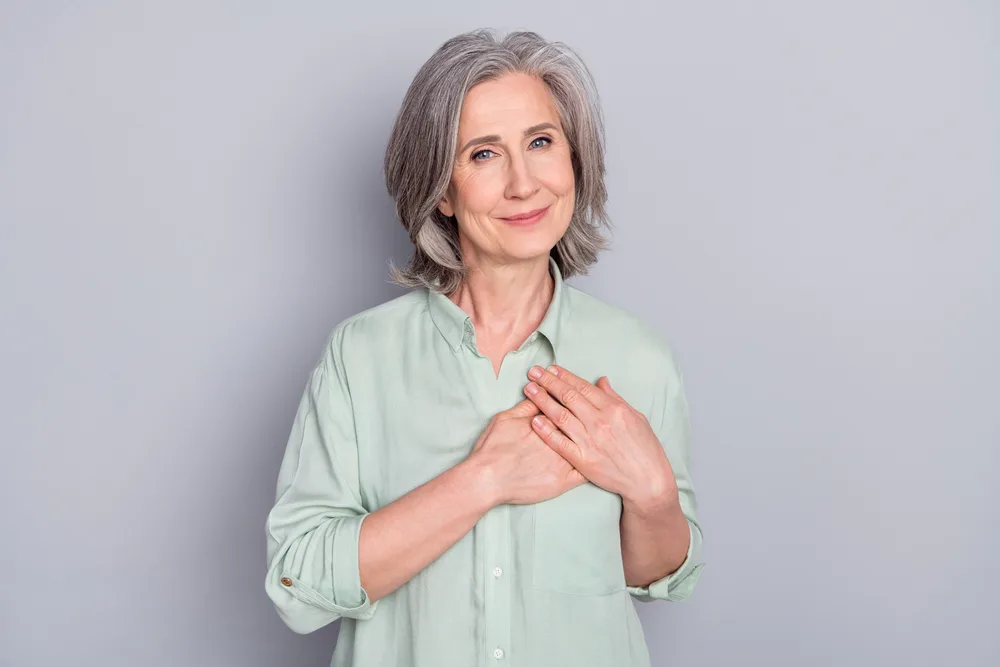 Carrie is a food writer and editor with more than 15 years of experience. She has worked for some of the biggest names in the food industry, including Bon Appétit, Food & Wine, and Martha Stewart Living.
As the Editor in Chief of IntroChicago.com, Carrie oversees all of the content on the site. She also manages the team of contributing writers and editors, who help to create delicious recipes, helpful tips, and informative articles that you'll find on the site.
A native of the Chicago area, Carrie is passionate about all things food. She loves trying new restaurants and experimenting with new recipes in her kitchen. She's also a graduate of the Culinary Institute of America, so she knows a thing or two about food!