Are you stuck in a pizza crust rut? Sure, loads of cheese and pepperoni certainly hit the spot.
But why not switch things up by exploring different side dishes to accompany your delicious pies?
Need some inspiration to branch out from standbys such as salad and garlic bread?
Look no further—we have 12 tried-and-true delights that will easily impress all of your friends and family at your next pizza night!
Get ready for an exciting journey into the world of sides, because we'll be serving up plenty of mouthwatering recipes with decadent flavors sure to tantalize everyone's taste buds.
Ready to dig in? Let's get started!
What to Serve with Pizza? 12 Must-try Side Dishes
1. Garlic Bread
What's better than garlic bread? We can think of nothing.
The combination of garlic, butter, and bread is simple but so delicious.
This dish is the perfect accompaniment to any meal, but it especially goes well with pizza.
The taste and texture of garlic bread are what make it so special.
The bread is crispy on the outside and soft on the inside.
The garlic flavor is strong but not overwhelming.
And the butter ties everything together perfectly.
There are a few things you can do to elevate your garlic bread game.
First, try using different types of bread. A sourdough or ciabatta would be delicious.
Second, add some herbs to the butter for an extra flavor boost.
Third, experiment with different cheeses.
A sprinkling of Parmesan or Asiago would be amazing.
2. Caesar Salad
Caesar salad is a classic dish that can be enjoyed on its own or as a side.
This salad is typically made with Romaine lettuce, croutons, Parmesan cheese, and a creamy dressing.
The salad is named after Julius Caesar, who is said to have eaten a similar dish while in exile in Egypt.
The taste of a Caesar salad is savory and slightly salty due to the Parmesan cheese.
The texture of the salad is crunchy from the lettuce and croutons and creamy from the dressing.
The salad can be elevated by adding additional toppings such as grilled chicken or shrimp.
Use fresh Romaine lettuce for the best results. Look for crisp, dark green leaves. Avoid wilted or yellowing lettuce.
Make your own croutons. Cubed bread that has been coated in olive oil and roasted in the oven until golden brown makes for delicious and satisfying croutons. Store-bought croutons can be dry and bland in comparison.
Use freshly grated Parmesan cheese for optimal flavor. Pre-shredded cheese just doesn't taste as good.
3. Greek Salad
A Greek salad is a delicious and healthy option to pair with your pizza.
The salad is full of fresh vegetables, feta cheese, and olives.
The taste is light and refreshing, while the textures are crunchy and creamy.
To elevate this dish, consider adding some grilled chicken or shrimp.
The protein will make the salad more filling and satisfying.
You could also add some chopped fresh herbs, like basil or mint.
These flavors will complement the other ingredients in the salad very well.
4. Kale Salad
A kale salad is a great way to get your daily dose of greens.
But let's be honest; sometimes kale can taste a bit bland.
That's why we've put together a few tips on how to make your kale salad taste even better.
To start, massaging the kale with a bit of olive oil will help to soften it up and make it more palatable.
You can also add some acidity to the dish with a squeeze of lemon juice or vinegar.
And finally, top it off with your favorite toppings.
We recommend roasted nuts, dried fruit, or crumbled cheese.
5. Caprese Salad
If you're looking for a light and refreshing side dish to serve with your pizza, look no further than the classic Caprese salad.
This dish is simple to make and only requires a few ingredients: fresh mozzarella, tomatoes, basil, olive oil, and salt.
The combination of these flavors results in a salad that is both sweet and savory.
The key to making a good Caprese salad is to use high-quality ingredients.
Fresh mozzarella is a must – it should be soft and have a slightly sweet taste.
The tomatoes should also be ripe and juicy.
If you can't find good tomatoes, consider using cherry or grape tomatoes instead.
Lastly, make sure to use fresh basil leaves – they will add a beautiful pop of color and flavor to the dish.
To elevate this dish, consider adding some balsamic vinegar or red pepper flakes.
You could also try using different types of cheese, such as buffalo mozzarella or burrata.
6. Roasted Brussels Sprouts
There's no denying that Brussels sprouts have a bit of a bad reputation.
But roasted Brussels sprouts are a different story altogether.
These little green veggies are transformed when they're roasted, becoming tender and slightly caramelized around the edges.
They're the perfect side dish to any meal but especially delicious when served alongside pizza.
When roasted, Brussels sprouts take on a whole new flavor and texture.
They become slightly sweet and extremely tender, making them an irresistible side dish.
If you're looking to elevate your roasted Brussels sprouts, there are a few things you can do.
First, try roasting them with bacon or pancetta for added flavor.
You can also toss them with some fresh herbs before roasting or top them with grated Parmesan cheese once they're out of the oven.
7. Roasted Cauliflower
This roasted cauliflower dish is a delicious and easy way to elevate your average side dish.
The key to making this dish tasty is to get a good char on the cauliflower without burning it.
This will give it a nice smokey flavor that pairs well with the garlic and Parmesan cheese.
When it comes to texture, you want the cauliflower to be soft on the inside but still have a little bit of bite to it.
The best way to achieve this is to roast the cauliflower in a hot oven (around 400 degrees Fahrenheit) for about 25 minutes.
To make this dish even more special, try adding some fresh herbs like thyme or rosemary.
You could also switch out the Parmesan cheese for another type of cheese like goat cheese or feta.
8. Caramelized Onions
Caramelized onions are a fantastic way to add flavor and depth to any dish.
They can be used as a pizza topping, in pasta dishes, on burgers, or simply served as a side.
These onions have a deep, rich flavor that is both sweet and savory.
The texture is soft and slightly sticky, making them the perfect addition to many different dishes.
There are a few things you can do to elevate this dish.
First, choose your onion wisely. A yellow onion will give you the best flavor.
Second, don't be afraid of the heat. You want to cook your onions slowly over low heat to get that deep caramelization.
Finally, add a touch of acidity at the end – this will help balance out the sweetness of the onions.
9. Sautéed Mushrooms
Sautéed mushrooms make for a delicious and savory side dish that is perfect for any pizza night.
The mushrooms are cooked in a pan with olive oil and garlic, resulting in a dish that bursts with flavor.
The mushrooms also have a nice crispy texture that pairs perfectly with the softness of the pizza dough.
There are a few tips to elevate this dish and take it from good to great.
First, be sure to use fresh mushrooms instead of canned ones. The difference in taste is significant.
Second, don't skimp on the olive oil or garlic. Both of these ingredients are key to the success of this dish.
Finally, don't be afraid to experiment with other seasonings such as thyme, rosemary, or even red pepper flakes.
A little bit goes a long way in terms of flavor.
10. Homemade Breadsticks
If you're looking for a delicious and easy side dish to serve with your pizza, why not try homemade breadsticks?
They're simple to make and only require a few ingredients, plus they taste so much better than the store-bought kind.
Breadsticks are usually made from a dough that is boiled in water or milk, then baked.
This gives them a soft and chewy texture that is perfect for dipping in the sauce.
If you want your breadsticks to be extra crispy, you can brush them with olive oil before baking.
To really elevate this dish, try adding some garlic or herbs to the dough.
You could also top the breadsticks with cheese before baking or serve them with a dipping sauce on the side.
11. Buffalo Chicken Wings
Buffalo chicken wings are a classic party food that is always a hit.
They're flavorful, spicy, and have a great crispy texture.
If you're looking to elevate this dish, there are a few things you can do.
First, start with high-quality chicken wings.
Look for wings that are plump and juicy – you'll get the best flavor and texture this way.
Next, don't be afraid to experiment with the buffalo sauce.
There are many different recipes out there, so find one that you like or make your own.
Finally, make sure to cook the wings until they're nice and crispy.
This will give them an extra crunch that everyone will love.
12. Onion Rings
Onion rings are classic comfort food that can be enjoyed year-round.
They can be made with sweet onions or Vidalia onions, and they can be served as an appetizer or a main course.
When it comes to taste, onion rings should be slightly crispy on the outside and soft on the inside.
The best onion rings are also well-seasoned, with a hint of salt and pepper.
If you're looking to elevate your onion rings, there are a few things you can do.
First, try coating them in a mixture of flour, cornmeal, and spices before frying.
This will give them a nice crispy exterior.
You can also try dipping them in a flavorful sauce, such as BBQ sauce or ranch dressing.
Finally, don't be afraid to experiment with different types of onions.
Conclusion
Pizza is a classic dish that can be enjoyed with a variety of different side dishes.
In this blog post, we have outlined 12 must-try side dishes that are sure to elevate your pizza experience.
From garlic bread and roasted Brussels sprouts to onion rings and buffalo chicken wings, there is something for everyone to enjoy.
So next time you are stuck on what to serve with your pizza, be sure to reference this blog post for some inspiration.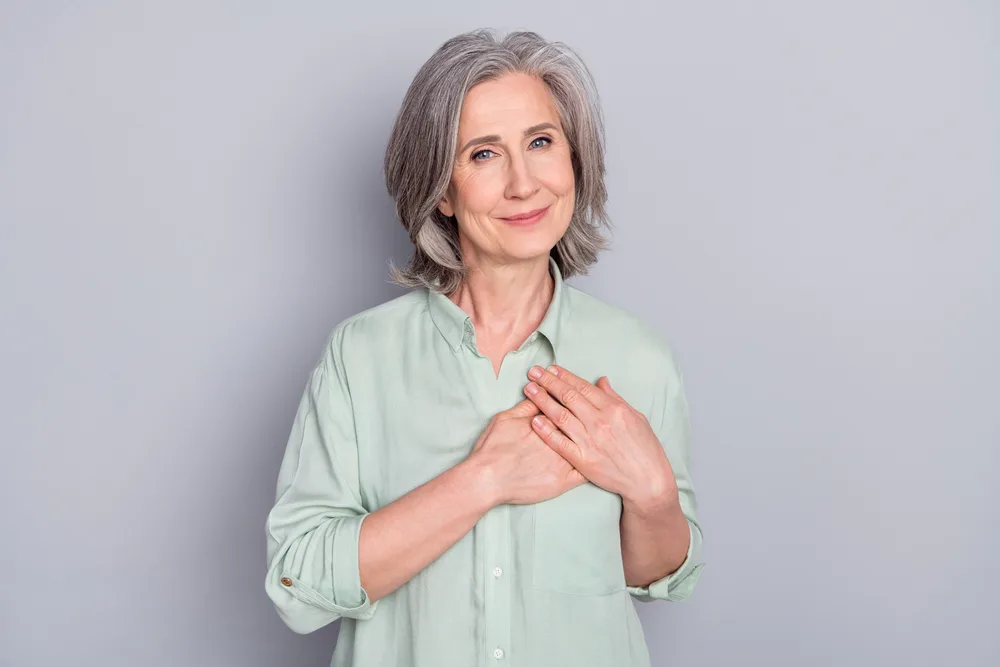 Carrie is a food writer and editor with more than 15 years of experience. She has worked for some of the biggest names in the food industry, including Bon Appétit, Food & Wine, and Martha Stewart Living.
As the Editor in Chief of IntroChicago.com, Carrie oversees all of the content on the site. She also manages the team of contributing writers and editors, who help to create delicious recipes, helpful tips, and informative articles that you'll find on the site.
A native of the Chicago area, Carrie is passionate about all things food. She loves trying new restaurants and experimenting with new recipes in her kitchen. She's also a graduate of the Culinary Institute of America, so she knows a thing or two about food!