Do you want to make your steak and shrimp night something special?
Serving a delicious meal can be daunting, but it doesn't have to be.
With the right sides, your dinner is sure to be extraordinary.
But what do you pair with this classic combination of seafood and beef for the perfect plate?
We have 10 options that are sure to please any crowd; all super flavorful recipes that will hit the spot!
Discover why steak and shrimp make such great companions – all while exploring the best side dishes for this classic combo.
What to Serve with Steak and Shrimp? 10 BEST Options
1. Grilled Asparagus
Who doesn't love grilled asparagus? This healthy, delicious vegetable is a perfect side dish for steak and shrimp.
Asparagus has a delicate, slightly sweet flavor that pairs well with both seafood and beef.
It's also very versatile – you can grill it, roast it, or even eat it raw.
Texture-wise, asparagus is firm but tender.
When cooked properly, it should be slightly crispy on the outside but still moist in the middle.
The key to achieving this perfect texture is not to overcook the asparagus.
There are plenty of ways to elevate your grilled asparagus dish.
One simple way is to add some lemon juice and Parmesan cheese.
You could also try wrapping the asparagus in bacon or prosciutto before grilling.
For a more sophisticated flavor, try drizzling the asparagus with balsamic vinegar or truffle oil.
No matter how you dress it up, grilled asparagus is sure to please.
2. Roast Potatoes with Rosemary
When it comes to steak and shrimp, there are endless possibilities of what to serve alongside them.
But when you're looking for the perfect side dish, you can't go wrong with roasted potatoes.
There are so many different ways to make roasted potatoes, but our favorite is with rosemary.
The rosemary adds a beautiful flavor to the potatoes without being too overpowering.
And the best part? Roasted potatoes are incredibly easy to make.
Simply preheat your oven to 400 degrees Fahrenheit and then toss your diced potatoes with some olive oil and chopped rosemary.
Spread the potatoes out on a baking sheet and roast for 20-25 minutes, or until they're nice and crispy.
One tip we always recommend is roasting your potatoes in a cast iron skillet.
Not only does this give them a beautiful crispy exterior, but it also ensures that they're cooked evenly throughout.
3. Corn Salad with Avocado and Lime
This corn salad is the perfect side dish to any summer BBQ.
It's packed with flavor and has a great mix of textures.
The sweetness of the corn, the creaminess of the avocado, and the zing of the lime all come together to create a dish that is sure to please everyone at your party.
The best part about this salad is that it can be easily elevated to fit any occasion.
For a more casual affair, simply leave out the lime and serve it as-is.
But if you're looking to impress your guests, try adding some chopped fresh cilantro and a bit of diced jalapeno for an extra kick.
4. Tomato and Mozzarella Salad
One of the best things about summer is the abundance of fresh, juicy tomatoes.
And what pairs better with tomatoes than mozzarella cheese? This classic combo is always a hit, but there are a few things you can do to elevate the dish and take it from good to great.
For starters, let's talk about taste.
When it comes to tomatoes, you want to look for ones that are ripe but still firm.
You don't want them to be too soft or they'll fall apart when you slice them.
As for the mozzarella, you want to buy fresh mozzarella that's packed in water.
This will ensure that it's nice and moist. Now let's move on to texture.
When slicing the tomatoes, make sure they're all roughly the same size so that they'll cook evenly.
And speaking of cooking, you don't want to overcook the mozzarella or it will become rubbery.
Slice it into thin pieces so that it will melt quickly and easily.
Finally, let's talk about presentation.
A simple way to dress up this dish is to use a variety of different colored tomatoes.
You can also add some fresh basil leaves for a pop of color and flavor.
Serve the salad on a bed of mixed greens and you're good to go.
5. Quinoa Pilaf with Almonds and Dried Cranberries
This quinoa pilaf with almonds and dried cranberries is the perfect side dish to any steak and shrimp meal.
The quinoa is packed with protein and fiber, while the almonds add a crunchy texture and the cranberries provide a tart and sweet flavor.
This dish is also very easy to make and can be made ahead of time.
To start, cook the quinoa according to package instructions.
Once the quinoa is cooked, add in the almonds, cranberries, and green onions.
Mix everything together and taste for seasoning.
You may need to add a little salt and pepper.
To elevate this dish, try serving it with a dollop of yogurt or crumbled feta cheese on top.
You could also add in some chopped fresh herbs like parsley or cilantro.
This dish can be served warm or cold, so it's perfect for any season.
6. Roasted Brussels Sprouts with Pancetta
If you're looking for a delicious and easy side dish to serve with your steak and shrimp, look no further than roasted Brussels sprouts with pancetta.
This dish is packed with flavor and texture, and it's sure to please even the pickiest of eaters.
The key to making this dish is to get the Brussels sprouts nice and crispy.
The best way to do this is to roast them in a hot oven until they're browned and slightly charred around the edges.
The pancetta adds a lovely salty flavor that compliments the sweetness of the Brussels sprouts perfectly.
To elevate this dish, try serving it with a dollop of creamy goat cheese or a sprinkle of Parmesan cheese.
You could also add some chopped nuts for an extra crunch.
7. Green Beans with Toasted Hazelnuts
Green beans are a versatile side dish that can be served with just about anything.
But when you pair them with toasted hazelnuts, you elevate the dish to a whole new level.
The hazelnuts add a nutty flavor and crunchy texture that takes the green beans to a new level.
Here are some tips on how to make the best green beans with toasted hazelnuts:
Start by blanching the green beans in boiling water for 2-3 minutes. This will help them retain their bright green color.
Drain the green beans and then place them in a bowl of ice water. This will stop the cooking process and keep them from getting overcooked.
Toast the hazelnuts in a dry skillet over medium heat until they are golden brown and fragrant. Be sure to stirring frequently so they don't burn.
Add the toasted hazelnuts and green beans to a serving dish and toss with your desired dressing or sauce. I like to use a simple vinaigrette made with olive oil, lemon juice, and salt and pepper.
8. Spaghetti Squash with Pesto
If you're looking for a healthier alternative to pasta, spaghetti squash is a great option.
This vegetable has a similar texture to pasta when cooked, but is lower in calories and carbs.
Pesto is a flavorful sauce made with herbs, olive oil, and Parmesan cheese.
It's traditionally served with pasta, but tastes just as good with spaghetti squash.
One of the best things about this dish is that it's so versatile.
You can use any type of pesto recipe you like, or even buy it pre-made at the store.
Spaghetti squash can be cooked in the oven, microwave, or even on the stovetop.
If you're short on time, cooking it in the microwave is the quickest option.
Simply pierce the squash a few times with a fork, place it in a microwavable dish with 1/4 cup of water, and cook for 4-6 minutes.
Once it's cooked, use a fork to scrape out the spaghetti-like strands.
To make this dish extra tasty, top it with some grilled chicken or shrimp.
You could also add some diced tomatoes or sautéed mushrooms.
Whatever you decide to add, pesto spaghetti squash makes for a delicious and healthy meal.
9. Sweet Potato Wedges with Maple-thyme Dipping Sauce
When it comes to steak and shrimp, there are endless possibilities when it comes to side dishes.
But if you're looking for something a little different, why not try sweet potato wedges with maple-thyme dipping sauce?
This dish is the perfect balance of sweet and savory, and the maple-thyme dipping sauce takes it to the next level.
The wedges are roasted to perfection, and the dipping sauce is the perfect compliment.
Try using different herbs in the dipping sauce, such as rosemary or oregano.
Add some crumbled bacon on top of the wedges for an extra savory flavor.
For a bit of spice, try adding a pinch of cayenne pepper to the wedges before roasting.
10. Broccoli Rabe with Garlic and Chili Flakes
This simple dish of broccoli rabe with garlic and chili flakes is a great way to elevate your steak and shrimp meal.
The bitterness of the broccoli rabe is offset by the sweetness of the shrimp, while the garlic and chili add a nice depth of flavor.
This dish is also incredibly easy to make, so it's perfect for a weeknight meal.
To start, simply sauté some garlic in olive oil until it's fragrant.
Then, add the broccoli rabe and sauté for a few minutes more.
I like to add a pinch of red pepper flakes for some heat, but you can omit this if you prefer.
Once the broccoli rabe is wilted, add your cooked shrimp and toss everything together.
You can serve this dish as is, or over some rice or pasta.
This dish is packed with flavor, but is also light and healthy.
If you're looking for an easy way to elevate your steak and shrimp meal, give this recipe a try.
Conclusion
In conclusion, steak and shrimp is a classic pairing that can be enjoyed in many different ways.
Whether you're looking for an easy weeknight dinner or a more upscale meal, there's a steak and shrimp recipe out there for you.
I hope you enjoyed this roundup of my favorite steak and shrimp recipes.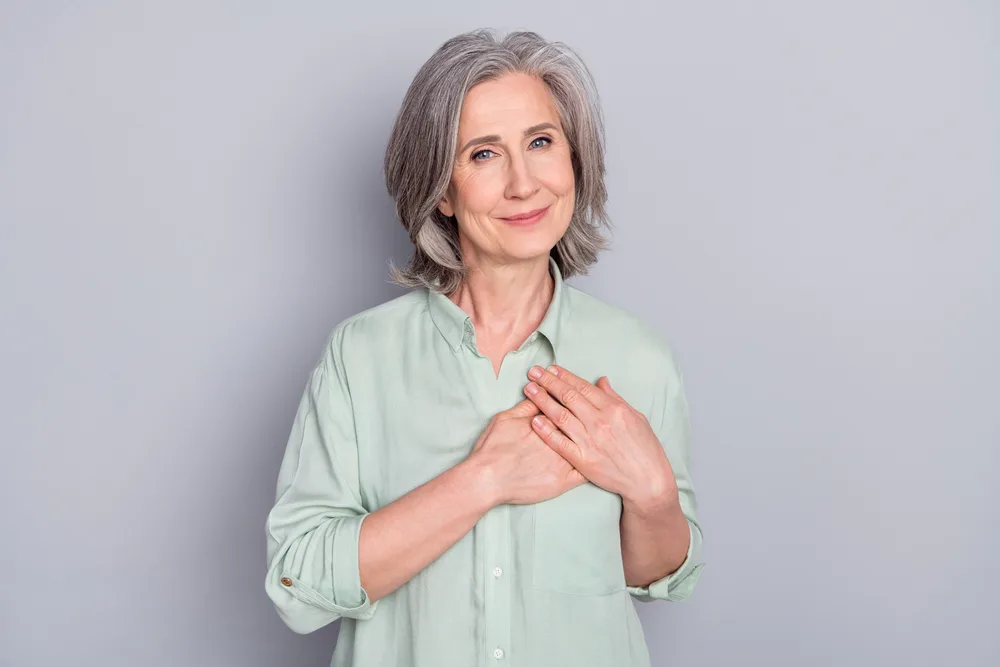 Carrie is a food writer and editor with more than 15 years of experience. She has worked for some of the biggest names in the food industry, including Bon Appétit, Food & Wine, and Martha Stewart Living.
As the Editor in Chief of IntroChicago.com, Carrie oversees all of the content on the site. She also manages the team of contributing writers and editors, who help to create delicious recipes, helpful tips, and informative articles that you'll find on the site.
A native of the Chicago area, Carrie is passionate about all things food. She loves trying new restaurants and experimenting with new recipes in her kitchen. She's also a graduate of the Culinary Institute of America, so she knows a thing or two about food!