Are you looking for the perfect side dishes to accompany your taco bar?
If so, you've come to the right place.
From traditional Mexican sides like frijoles refritos and habanero salsa to new age favorites like cilantro lime slaw and black bean guacamole, we have something for everyone.
Let us take the guesswork out of what comes next with our list of twelve must-try side dishes that will not only complement any tacos but also wow your friends!
Keep reading to discover which sides pair best with every type of taco filling.
What to Serve with Taco Bar? 12 Must-try Side Dishes
1. Spicy Black Bean and Corn Salad
This dish is the perfect blend of sweet and spicy, and it's a great way to add some extra flavor to your taco bar.
The corn and black beans are a classic combination, but the addition of jalapeños and cumin give this dish an extra kick.
The best part about this salad is that it can be made ahead of time and will only get better as the flavors have a chance to meld together.
When it comes to taste, this dish is definitely on the spicy side.
The jalapeños add a nice amount of heat, but if you're looking for an even spicier option, you could try adding some chopped serrano peppers.
If you're not a fan of spice, you can always omit the peppers altogether or substitute them with something milder, like bell peppers.
As for texture, the salad is nice and creamy thanks to the black beans, but the corn and onions add a bit of crunch.
There are a few ways you can elevate this dish and make it even more special.
One option is to use fresh corn instead of canned or frozen.
Another is to swap out the cumin for smoked paprika, which will give the salad a beautiful smoky flavor.
Lastly, you could garnish the salad with some crumbled cotija cheese or freshly chopped cilantro.
2. Roasted Sweet Potato Rounds
If you're looking for a delicious and easy side dish to serve with your taco bar, look no further than roasted sweet potato rounds.
These little bites are packed with flavor and the perfect amount of sweetness to complement any savory dish.
Plus, they're so simple to make that you'll be able to enjoy your party without having to spend hours in the kitchen.
Roasted sweet potatoes are always a hit, but there are a few things you can do to take them to the next level.
First, try roasting them with a bit of cinnamon or smoked paprika for an added depth of flavor.
You can also top them with a dollop of sour cream or Greek yogurt, as well as some chopped chives or green onions.
If you really want to impress your guests, try serving them with a homemade dipping sauce on the side.
3. Crispy Baked Sweet Potato Fries
There's nothing quite like a basket of piping hot, crispy sweet potato fries.
And when they're baked in the oven, they're even healthier.
Sweet potatoes are naturally sweet and have a lovely creamy texture, making them the perfect candidate for frying.
To get that perfect crispy outer layer, it's important to slice the sweet potatoes thinly and evenly.
You don't want any thick pieces as they won't cook through properly.
I like to season my fries with a little salt, pepper, and paprika before baking them in the oven.
This gives them a nice flavor without being too overpowering.
If you're looking to elevate your baked sweet potato fries, why not try dipping them in a homemade honey mustard sauce? The sweetness of the honey mustard compliments the natural sweetness of the potatoes perfectly.
Another great dipping sauce is sriracha mayo – the perfect combination of spice and creaminess.
4. Honey Lime Fruit Salad
This honey lime fruit salad is the perfect side dish for any meal.
The combination of sweet and tangy fruits with a hint of lime is absolutely delicious.
The texture of the salad is also very refreshing, making it the perfect dish to enjoy on a hot summer day.
There are a few tips that can help elevate this dish even further.
First, be sure to use fresh fruits that are in season for the best flavor.
Second, add a bit of crunch to the salad by adding some chopped nuts or seeds.
And finally, don't be afraid to experiment with different fruits.
This recipe is just a starting point – feel free to get creative and make it your own.
5. Easy Guacamole
This guacamole recipe is so easy you'll be able to make it in no time at all.
And not only is it quick and easy, but it's also delicious.
The creamy avocado pairs perfectly with the fresh lime juice and cilantro, and the diced tomatoes add a lovely pop of color.
Plus, this dish is healthy and gluten-free.
When it comes to taste and texture, this guacamole is spot on.
The avocado is rich and creamy, while the lime juice adds a nice tartness.
The cilantro gives the dish an extra freshness, and the diced tomatoes add a lovely sweetness.
There are a few things you can do to elevate this dish.
First, try adding some chopped jalapeño for a bit of spice.
Second, you could top the guacamole with crumbled feta cheese or shredded chicken.
Or, if you want to keep things simple, just serve it with tortilla chips.
6. Mexican Rice
Mexican Rice is a delicious and versatile side dish that can be enjoyed with a variety of different meals.
The rice is usually cooked in a tomato-based sauce, which gives it a slightly sweet and tangy flavor.
The texture of the rice is soft and fluffy, making it the perfect accompaniment to tacos, burritos, or enchiladas.
There are several ways to elevate Mexican Rice and make it even more delicious.
One way is to add some chopped vegetables to the rice while it is cooking.
This will give the rice an extra boost of flavor and nutrition.
Another way to make Mexican Rice even tastier is to top it with shredded cheese or sour cream before serving.
7. Charro Beans
Charro beans are a type of Mexican black bean that is popular in the state of Coahuila.
The beans are small and have a deep flavor that is perfect for tacos or enchiladas.
Charro beans are also known for their creamy texture, which makes them a great side dish to any Mexican meal.
If you're looking to elevate your charro beans, there are a few things you can do.
First, try cooking the beans with bacon or chorizo for an added depth of flavor.
You can also add some diced tomatoes, onions, and cilantro to the mix for a bright and fresh flavor.
Finally, if you want your beans to be extra creamy, stir in some sour cream or cheese before serving.
8. Pico De Gallo
Pico de gallo is a staple at any Mexican restaurant.
It's a simple dish that is packed with flavor.
The key ingredients in pico de gallo are tomatoes, onions, cilantro, and lime juice.
This dish is usually served as a side, but it can also be used as a topping for tacos or eaten on its own with chips.
The taste of pico de gallo is fresh and bright.
The tomatoes and onions provide a crunchy texture, while the cilantro and lime juice gives the dish a zesty flavor.
The best way to enjoy pico de gallo is to let the flavors meld together by allowing the dish to sit for a few minutes before eating it.
There are endless ways to elevate this dish.
Some people like to add jalapeno peppers for a bit of spice, while others prefer to use diced avocado as a creamy addition.
9. Homemade Tortilla Chips
If you're looking for a delicious, easy-to-make side dish to accompany your taco bar, look no further than homemade tortilla chips.
These chips are crispy and full of flavor, and they're the perfect vessel for scooping up all your favorite toppings.
There are a few things that make homemade tortilla chips superior to the store-bought variety.
First of all, they're fresher and more flavorful.
Secondly, you can control the level of salt and other seasonings, so they can be customized to your taste.
And finally, they're just plain fun to make.
To get started, all you need is a package of tortillas and some oil for frying.
I like to use canola or vegetable oil, but any type of neutral oil will work.
You'll also need a large pot or Dutch oven for frying; I find that an electric deep fryer works best.
Once you have your supplies gathered, cut the tortillas into wedges and heat the oil to 350 degrees Fahrenheit.
Working in batches, Fry the tortilla wedges until they're golden brown and crispy.
Drain on a paper towel-lined plate and sprinkle with salt while they're still hot.
Serve immediately.
These chips are best enjoyed fresh out of the fryer, but if you have any leftovers, they can be stored in an airtight container at room temperature for a day or two.
10. Spicy Salsa Roja
This Spicy Salsa Roja is the perfect side dish for your taco bar.
It's got a great balance of spice and acidity, and the texture is nice and chunky.
Plus, it's super easy to make.
The key to this salsa is using fresh, ripe tomatoes.
I like to use Roma tomatoes because they have fewer seeds and a higher flesh-to-seed ratio.
You can also use cherry tomatoes or even regular diced tomatoes, but make sure they are nice and ripe.
The riper the tomato, the sweeter the salsa will be.
I also like to add a little bit of sugar to help balance out the acidity of the tomatoes.
And of course, no salsa is complete without some fresh cilantro.
This herb adds a bright, fresh flavor that really elevates the dish.
For an extra kick of heat, you can add a diced jalapeño pepper to the mix.
If you're not a fan of spice, you can leave it out or just add a little bit of diced bell pepper instead.
11. Creamy Chipotle Dip
This delicious and creamy chipotle dip is the perfect accompaniment to any taco bar.
It's rich and flavorful, with just the right amount of spice.
Plus, it's so easy to make.
Simply combine all of the ingredients in a blender or food processor and blend until smooth.
The best part about this dish is that it can be easily customized to your liking.
If you like things on the spicier side, simply add more chipotle peppers.
Or, if you prefer a milder flavor, you can omit them altogether.
The same goes for the cumin – add more or less to taste.
To really take this dish up a notch, try serving it with some fresh chopped cilantro and a squeeze of fresh lime juice.
12. Flan
Flan is a traditional Spanish dessert that can be enjoyed at any time of day.
It is made with eggs, milk, sugar, and vanilla extract and has a custard-like texture.
The dish can be served plain or with fruit, whipped cream, or chocolate sauce.
Flan is best served chilled, so it is perfect for a hot summer day.
The dessert can be made ahead of time and refrigerated until ready to serve.
For a special touch, top the flan with caramelized sugar or fresh berries.
Flan is a delicious and easy-to-make dessert that will please everyone at your next gathering.
With its rich flavor and creamy texture, it is sure to become a new favorite.
Conclusion
I have provided a list of 12 delicious side dishes that will complement your taco bar perfectly.
With a variety of flavors and textures, there is something for everyone to enjoy.
These dishes are easy to make and will be sure to impress your guests.
So, the next time you are hosting a taco bar, be sure to try out one (or all) of these amazing side dishes.
There are so many choices out there it can be hard to decide which ones to choose.
[mv_create key="undefined" type="recipe" title="undefined" thumbnail=""]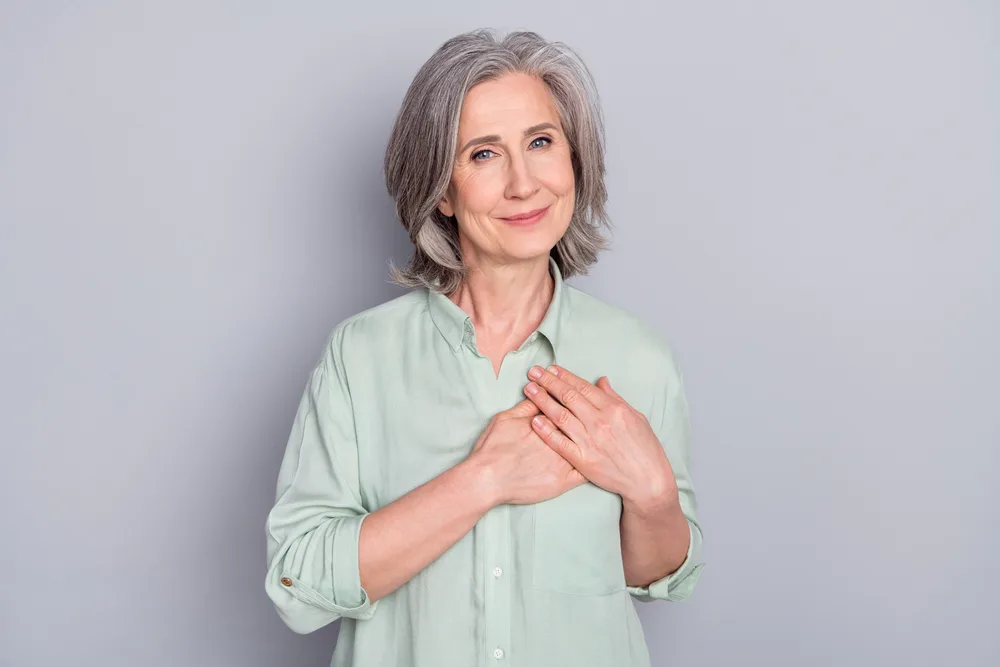 Carrie is a food writer and editor with more than 15 years of experience. She has worked for some of the biggest names in the food industry, including Bon Appétit, Food & Wine, and Martha Stewart Living.
As the Editor in Chief of IntroChicago.com, Carrie oversees all of the content on the site. She also manages the team of contributing writers and editors, who help to create delicious recipes, helpful tips, and informative articles that you'll find on the site.
A native of the Chicago area, Carrie is passionate about all things food. She loves trying new restaurants and experimenting with new recipes in her kitchen. She's also a graduate of the Culinary Institute of America, so she knows a thing or two about food!