Afternoon tea is a treat to enjoy – whether it's just you, or if you have invited friends over.
Picking the right dishes to serve your guests can seem daunting and perplexing at first but really isn't that hard when armed with a few simple guidelines.
In this blog post we will walk through the 10 BEST options for accompanying afternoon tea from sweet treats and savouriest snacks to unite all together in a satisfying spread!
What to Serve with Afternoon Tea? 10 BEST Options
1. Scones
Scones are a classic afternoon tea food, and for good reason – they're delicious.
But what makes a scone so special? Well, it's all in the taste and texture.
Scones are usually made with flour, baking powder, butter, milk, and sugar.
This combination results in a light and fluffy scone that just melts in your mouth.
The best scones are also slightly sweet, but not too sweet.
And of course, they must be served with clotted cream and jam.
There are a few tips to keep in mind when making scones.
First of all, make sure that your ingredients are all at room temperature before you start mixing them together.
This will help to create a more consistent dough.
Secondly, don't over-mix the dough – this will result in tough scones.
Finally, be sure to bake the scones until they're just lightly golden brown – no longer.
2. Lemon Curd
Lemon Curd is a delicious, tart and tangy spread that is perfect for afternoon tea.
This dish is made with fresh lemons, sugar, butter and eggs.
The lemon juice and zest are cooked with the sugar and butter to create a thick, creamy mixture that is then spooned into jars or containers.
Lemon curd is typically eaten on toast, scones or muffins.
It can also be used as a filling for cakes or tarts.
This dish is lovely on its own but there are ways to elevate it even further.
Here are some tips on how to take your lemon curd to the next level:
Add a dollop of whipped cream or mascarpone cheese for a richer flavor.
Mix in some blueberries or raspberries for a pop of color and sweetness.
Use it as a filling for crepes or pancakes.
Serve it over ice cream or pound cake.
3. Clotted Cream
If you're looking for a delicious and indulgent treat to accompany your afternoon tea, look no further than clotted cream.
This thick, creamy spread is made from milk that has been slowly heated and then cooled, allowing the cream to rise to the top and form a thick layer.
The result is a rich, decadent cream that is perfect for spreading on scones or eating on its own.
Clotted cream has a rich, creamy texture that is truly indulgent.
The best way to enjoy it is to spread it on a freshly baked scone and then top it with your favorite jam.
For an extra special treat, you can also add a dollop of clotted cream to your cup of tea.
The richness of the cream will elevate your afternoon tea experience and make it even more enjoyable.
If you're looking for tips on how to make the perfect clotted cream, here are a few things to keep in mind.
First, be sure to use whole milk for the best results.
Second, heat the milk slowly over low heat so that it doesn't scorch.
Finally, allow the milk to cool completely before refrigerating it so that the cream has time to form.
4. Finger Sandwiches
Finger sandwiches are a classic afternoon tea dish that can be enjoyed by everyone.
They are simple to make and can be customized to your liking.
Finger sandwiches are traditionally made with white bread, but you can use any type of bread you like.
The most important part is to make sure the bread is thinly sliced so that it's easy to bite into.
As for the filling, there are endless possibilities.
The most common fillings are egg salad, cucumber, and salmon, but you can really use anything you like.
Get creative and experiment with different combinations.
Just remember to keep the filling fairly light so that it doesn't overwhelm the delicate flavor of the bread.
To elevate your finger sandwiches, try using a flavored bread or adding some fresh herbs to your filling.
You can also get creative with the shape of your sandwiches- try using a cookie cutter to cut them into fun shapes.
5. Fruit Tarts
When it comes to afternoon tea, one of the most important elements is the food.
After all, what's tea without some delicious snacks to go along with it? While there are many different options out there, one of our personal favorites is fruit tarts.
Fruit tarts are the perfect balance of sweet and savory, and they're sure to please any palate.
The best part about them is that they're relatively easy to make, so you can focus on enjoying your tea party instead of being stuck in the kitchen.
To elevate your fruit tarts, we recommend using fresh seasonal fruits and a high-quality tart shell.
These two simple ingredients will make all the difference in terms of taste and presentation.
6. Chocolate Truffles
Chocolate truffles are a classic treat that can be enjoyed any time of year.
These bite-sized balls of chocolate have a rich, creamy texture that melts in your mouth.
They are often coated in cocoa powder or nuts, and can be served with a variety of accompaniments.
Truffles are traditionally made with dark chocolate, which gives them a deep, intense flavor.
However, you can also find truffles made with milk or white chocolate.
The flavor of the chocolate will affect the taste of the truffle, so be sure to choose a type that you enjoy.
To elevate your truffle experience, try serving them with a dollop of whipped cream, a drizzle of caramel sauce, or a sprinkle of sea salt.
You could also pair them with a glass of red wine or a cup of coffee.
If you want to get really creative, try making your own flavored truffles using different types of chocolate and add-ins like spices or fruit purees.
7. Shortbread Cookies
Shortbread cookies are a classic afternoon tea treat.
They are simple, yet delicious and can be enjoyed by everyone.
The key to a good shortbread cookie is all in the texture.
They should be crisp on the outside and slightly crumbly on the inside.
There are a few things you can do to elevate your shortbread cookies.
One is to add a bit of flavor to the dough.
This can be done by adding lemon zest, almond extract or even chocolate chips.
Another way to dress up your cookies is to dip them in chocolate or decorate them with icing.
Whatever you do, make sure your shortbread cookies are perfect before serving them with afternoon tea.
8. Tea Cakes
Tea cakes are a delicious and simple treat that can be enjoyed with afternoon tea.
They are typically small, round cakes that are light and fluffy in texture.
Tea cakes can be flavored with a variety of different ingredients, such as lemon, vanilla or almond extract.
To elevate your tea cake game, try adding some fresh fruit or jam to the top of your cake.
This will add a pop of color and flavor that will take your cake to the next level.
If you want to get really fancy, you can even pipe some whipped cream on top.
Whatever you do, make sure you enjoy your tea cake with a nice cup of tea.
9. Quiche
Quiche is a French dish that typically consists of eggs, cream, and cheese baked in a pastry crust.
It can be served hot or cold, and is often served as a main course or side dish.
Quiche is a versatile dish that can be made with a variety of fillings, so it's perfect for any occasion.
When it comes to taste and texture, quiche is similar to an omelet or frittata.
The eggs are the star of the show, and they should be cooked until they're set but still moist.
The cream adds richness and depth of flavor, while the cheese adds saltiness and creaminess.
The pastry crust should be flaky and golden brown.
There are endless ways to elevate quiche and make it your own.
Some creative filling ideas include: ham and Gruyere, roasted vegetables, salmon and dill, bacon and cheddar, or mushroom and Swiss.
You can also get creative with the crust by using puff pastry, phyllo dough, or even tortillas.
If you're looking for a delicious and easy-to-make dish that will impress your guests, quiche is the perfect choice.
With its rich flavors and creamy texture, quiche is sure to satisfy everyone at the table.
10. Crumpets
Crumpets are a classic English treat that are perfect for afternoon tea.
They have a light, fluffy texture and a slightly sweet taste.
Crumpets are usually served with butter and jam, but there are many other ways to elevate this dish.
One way to add some excitement to your crumpets is by topping them with smoked salmon and cream cheese.
This combination is not only delicious, but also beautiful to look at.
If you want to go the savory route, you could top your crumpets with bacon and egg.
For a sweet option, try spreading some Nutella on your crumpet or top it with fresh berries and whipped cream.
No matter how you choose to enjoy them, crumpets are a delicious and easy way to show your guests that you know how to throw an amazing afternoon tea party.
Conclusion
I have outlined the 10 best options to serve with afternoon tea.
Scones, lemon curd, clotted cream, finger sandwiches, fruit tarts, chocolate truffles, shortbread cookies, tea cakes, quiche, and crumpets are all great options.
Each option has a unique taste and texture that will elevate your afternoon tea experience.
I hope this blog post has been helpful in deciding what to serve with your next afternoon tea.
Let us know what you end up serving and how it goes.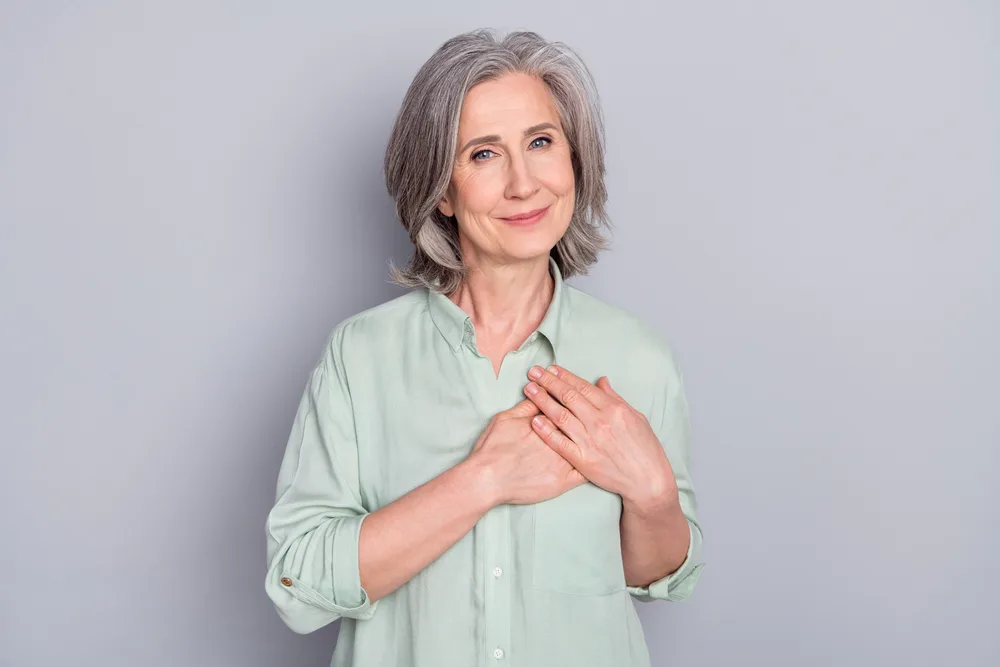 Carrie is a food writer and editor with more than 15 years of experience. She has worked for some of the biggest names in the food industry, including Bon Appétit, Food & Wine, and Martha Stewart Living.
As the Editor in Chief of IntroChicago.com, Carrie oversees all of the content on the site. She also manages the team of contributing writers and editors, who help to create delicious recipes, helpful tips, and informative articles that you'll find on the site.
A native of the Chicago area, Carrie is passionate about all things food. She loves trying new restaurants and experimenting with new recipes in her kitchen. She's also a graduate of the Culinary Institute of America, so she knows a thing or two about food!