Do you know what to serve with blackened salmon?
It can be a tricky dish to pair, as it's rich and flavorful in its own right. But don't despair!
In this post, we bring you 10 of the best side dishes to accompany blackened salmon for an unforgettable experience on your plate.
Whether you want something light and healthful or have more decadent tastes that call for creamy mashed potatoes, these options all complement the deliciousness of smoky blackened salmon perfectly.
Read on to find out how you can complete the meal gracefully!
What to Serve with Blackened Salmon? 10 BEST Options
1. Sweet Potato & Arugula Salad
This Sweet Potato & Arugula Salad is the perfect side dish to any meal.
It is packed with flavor and has a great mix of textures.
The sweetness of the roasted sweet potatoes pairs perfectly with the earthy taste of the arugula.
The pecans add a crunchy element, while the goat cheese provides a creamy contrast.
The key to making this salad amazing is in the roasting of the sweet potatoes.
You want to make sure that they are nice and crispy on the outside, but still soft on the inside.
I like to roast mine at 400 degrees for about 25 minutes.
Another tip is to massage the arugula with a bit of olive oil before adding it to the salad.
This helps to soften it up and make it more palatable.
2. Cajun Jambalaya
When it comes to Cajun food, there's nothing quite like a good Jambalaya.
This dish is traditionally made with rice, meat (usually sausage or chicken), and vegetables, all cooked together in a single pot.
The result is a flavorful and filling meal that's perfect for any occasion.
One of the best things about Jambalaya is its versatility.
While the traditional recipe is delicious as-is, there are plenty of ways to elevate this dish and make it even better.
For example, you could try using different types of rice (like basmati or jasmine) for a more exotic flavor.
Or, if you're looking for something a bit heartier, you could add some seafood (shrimp, crab, or lobster) to the mix.
3. Quinoa & Vegetable Stuffed Peppers
These quinoa and vegetable stuffed peppers are the perfect option for a healthy, hearty meal.
They're packed with flavor and texture, and can easily be customized to your liking.
Plus, they're a great way to use up any leftover vegetables you might have in your fridge.
The quinoa provides a nice base for the stuffing, while the vegetables add a variety of flavors and textures.
I like to use a mix of red and green peppers, but you can really use any type of pepper you like.
For the vegetables, I usually go with whatever is in season or whatever I have on hand.
Sometimes I'll add in some chopped kale or spinach, other times I'll use diced tomatoes or corn.
Get creative and mix it up based on what you like.
One tip I have for elevating this dish is to top it with some crumbled feta cheese or goat cheese.
The creamy, salty cheese takes it to the next level and makes it even more satisfying.
Trust me, it's worth the extra step.
4. Spicy Southwest Salmon Burrito Bowls
Salmon is a delicious and healthy option for dinner, but it can be tricky to know what to serve with it.
Blackened salmon is a great way to add some spice to your meal, and these Southwest Salmon Burrito Bowls are the perfect way to enjoy it.
The salmon is cooked in a spicy blackening seasoning and served over a bed of rice, beans, and vegetables.
Top it off with some avocado or sour cream and you have a complete meal that is full of flavor and nutrition.
One of the best things about this dish is the variety of textures and flavors.
The salmon is tender and flaky, the rice is fluffy and filling, and the beans and vegetables add a crunchy contrast.
The blackening seasoning gives the salmon a nice kick of heat, but if you want even more spice you can always add some extra chili powder or cayenne pepper to the mix.
This dish is also very easy to customize to your liking.
Don't like rice? Swap it out for quinoa or couscous.
Want more veggies? Add in some corn or diced tomatoes.
The possibilities are endless.
And because everything can be made in one pot, it's also a great option for busy weeknights.
5. Garlic Parmesan Roasted Brussels Sprouts
Looking for a delicious and healthy side dish to serve with your blackened salmon? Look no further than garlic Parmesan roasted Brussels sprouts.
These flavorful and crispy little bites are sure to be a hit with everyone at the table.
When it comes to taste and texture, roasted Brussels sprouts are hard to beat.
The roasting process brings out their natural sweetness and makes them nice and crispy on the outside while remaining tender on the inside.
Adding garlic and Parmesan takes them to the next level by giving them even more flavor.
There are a few things you can do to ensure that your roasted Brussels sprouts are as delicious as possible.
First, make sure that they are nicely coated in olive oil before going into the oven.
This will help them to roast evenly and get nice and crispy.
secondly, don't forget to season them well with salt and pepper.
third, make sure that you roast them until they are fork-tender; this usually takes about 20-25 minutes at 400 degrees Fahrenheit.
6. Corn & Black Bean Salsa
This corn and black bean salsa is a delicious and easy way to spruce up your salmon.
The sweetness of the corn pairs perfectly with the smokiness of the blackened salmon, and the beans add a lovely texture to the dish.
Plus, this salsa is packed with nutrients like fiber, protein, and vitamins A and C.
To make this dish even more special, try serving it with some fresh avocado slices or a dollop of sour cream on top.
You could also add a bit of heat by including some diced jalapeños in the salsa.
For a complete meal, serve the salmon and salsa with some steamed rice and a side of greens.
7. Roasted Butternut Squash Soup
This roasted butternut squash soup is the perfect dish to enjoy on a chilly fall day.
It's rich and creamy, with a hint of sweetness from the roasted squash.
The soup can be easily made vegan by substituting the chicken broth for vegetable broth.
The soup has a lovely velvety texture, thanks to the addition of butternut squash.
The roasted squash also gives the soup a natural sweetness that is balanced out by the savory chicken broth.
If you want to elevate this dish, I suggest adding a dollop of creme fraiche or sour cream when serving.
You could also top the soup with some crispy bacon bits or croutons.
8. Kale Caesar Salad
A simple Caesar salad is a great way to round out a meal, but why not take it up a notch by adding some kale? Kale Caesar salads are becoming more and more popular, and for good reason.
The slightly bitter taste of the kale pairs perfectly with the creamy dressing and savory croutons.
Plus, kale is packed with nutrients like vitamins A, C, and K.
To make a kale Caesar salad, start by massaging the kale with some olive oil.
This will help to soften it up and make it more palatable.
Then, add your favorite Caesar dressing (homemade or store-bought) and top with croutons and Parmesan cheese.
For an extra touch of flavor, you can also add some bacon or grilled chicken.
Kale Caesar salads are the perfect way to enjoy all the best flavors of a classic Caesar salad while getting a boost of nutrients from the kale.
So next time you're looking for a side dish or light lunch, give this dish a try.
9. Grilled Asparagus With Lemon-Herb Sauce
Asparagus is a versatile vegetable that can be enjoyed in many different ways.
One of our favorite ways to enjoy asparagus is by grilling it.
This cooking method really brings out the natural flavors of the asparagus and makes it extra delicious.
Grilled asparagus has a lovely smoky flavor that pairs well with many different types of sauces and seasonings.
We especially love it with a lemon-herb sauce.
The acidity of the lemon cuts through the richness of the sauce and complements the grilled asparagus perfectly.
If you want to elevate this dish even further, try grilling your asparagus on a skewer.
This not only looks impressive, but it also makes it easier to turn and cook evenly on all sides.
10. Baked Sweet Potato Fries
Who doesn't love sweet potato fries? They're the perfect combination of sweet and savory, and they're so versatile.
You can eat them as a side dish, or as a main course.
And they're perfect for any occasion, whether you're having a casual night in or entertaining guests.
Baked sweet potato fries are a great option if you're looking for a healthier alternative to deep-fried fries.
They're also super easy to make.
All you need is a few simple ingredients and a little bit of time.
To get the perfect taste and texture, it's important to choose the right type of sweet potato.
For this recipe, we recommend using Yukon gold or jewel sweet potatoes.
They have a relatively high sugar content, which means they'll get nice and crispy when baked.
If you want to elevate your baked sweet potato fry game, there are a few things you can do.
First, try dipping them in a homemade honey mustard sauce.
It's the perfect blend of sweet and tangy, and it really takes these fries to the next level.
Another option is to top them with shredded cheese and crumbled bacon.
This classic combo is always a hit.
Conclusion
In conclusion, these are the 10 best side dishes to serve with blackened salmon.
Each option enhances the flavor of the salmon and makes for a well-rounded meal.
Be sure to try each of these recipes the next time you make blackened salmon.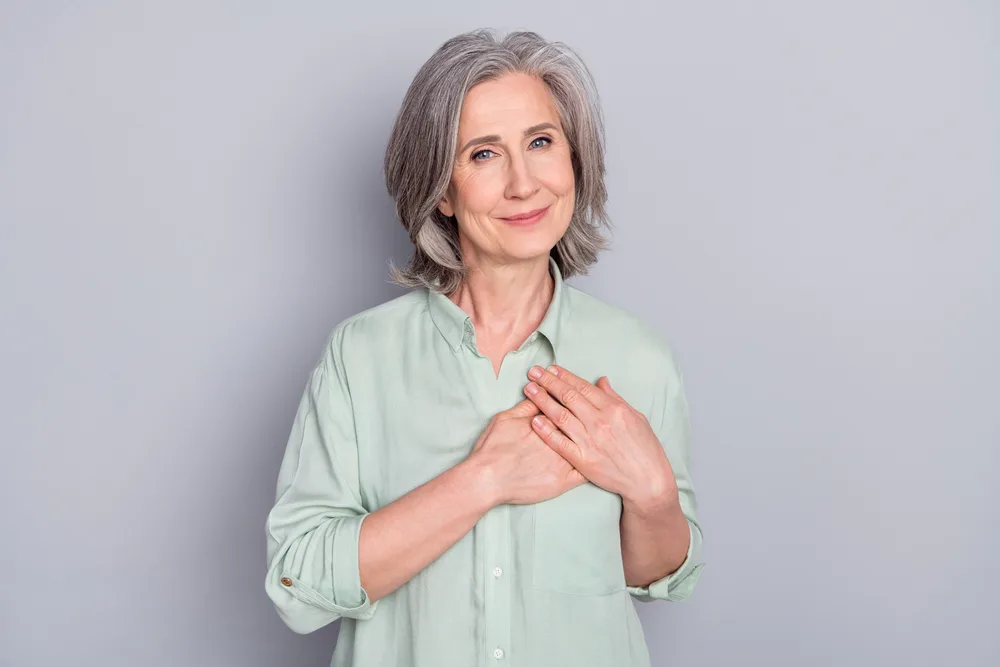 Carrie is a food writer and editor with more than 15 years of experience. She has worked for some of the biggest names in the food industry, including Bon Appétit, Food & Wine, and Martha Stewart Living.
As the Editor in Chief of IntroChicago.com, Carrie oversees all of the content on the site. She also manages the team of contributing writers and editors, who help to create delicious recipes, helpful tips, and informative articles that you'll find on the site.
A native of the Chicago area, Carrie is passionate about all things food. She loves trying new restaurants and experimenting with new recipes in her kitchen. She's also a graduate of the Culinary Institute of America, so she knows a thing or two about food!