Are you stuck trying to figure out what goes best with the classic Italian pasta dish, Cacio e Pepe?
You know it's delicious and comforting but planning that perfect side dish sounds like a daunting task.
What will perfectly balance out those bold flavors of cheese and pepper?
Don't worry – I'm here to help! Here are 12 must-try dishes guaranteed to take your meal up a notch.
From melty Artisan bread to creamy broccoli rabe, I've developed recipes for a diverse mix of sides so there is something everyone can enjoy.
Trust me, these simple yet flavorful options won't disappoint!
What to Serve with Cacio E Pepe? 12 Must-try Side Dishes
1. Sauteed Broccoli Rabe
Looking for a new side dish to try with your next meal? Why not try sauteed broccoli rabe.
This unique vegetable has a slightly bitter taste and a crunchy texture that makes it a perfect addition to any dish.
Plus, there are plenty of ways to elevate this simple dish and make it your own.
To start, broccoli rabe has a slightly bitter taste that comes from the presence of glucosinolates.
These compounds can also be found in other cruciferous vegetables like kale and Brussels sprouts.
The bitterness of broccoli rabe is what sets it apart from other greens and makes it a great addition to any dish.
Texture-wise, broccoli rabe is similar to other greens like spinach or Swiss chard.
It has a slightly crunchy texture that comes from the presence of cellulose in the plant's cell walls.
This crunchy texture is what gives broccoli rabe its unique bite.
There are plenty of ways to elevate this simple side dish.
One way is to add some protein, like chicken or sausage.
This will help round out the meal and make it more filling.
Another way to change things up is to add some different spices or herbs.
Red pepper flakes, garlic, and lemon juice are all great additions that will give the dish an extra zing.
2. Sautéed Swiss Chard
Swiss chard is a leafy green vegetable that is packed with nutrients.
It has a slightly bitter taste and a hearty texture.
When sautéed, Swiss chard becomes tender and can be easily incorporated into a variety of dishes.
To elevate this dish, consider adding some garlic or onion for flavor.
You could also add some dried fruit, such as raisins or cranberries, for sweetness.
If you want a bit of a crunch, try adding some chopped nuts.
Lastly, don't forget the salt and pepper. Season to taste.
Sautéed Swiss chard makes a great side dish to any meal.
It pairs well with grilled chicken or fish and can also be served alongside rice or quinoa.
Swiss chard is an extremely versatile vegetable, so get creative and have fun with it.
3. Roasted Brussels Sprouts
Looking for a delicious and healthy side dish to serve with your cacio e pepe? Look no further than roasted Brussels sprouts.
These little green gems are packed with flavor and nutrients, making them the perfect addition to any meal.
Brussels sprouts have a slightly bitter taste that is mellowed out when roasted.
They also become nice and crispy on the outside while remaining tender on the inside.
When served with cacio e pepe, the contrast in textures is truly delicious.
To elevate this dish even further, try roasting your Brussels sprouts with some garlic and Parmesan cheese.
The flavors will all come together perfectly and complement the pasta dish perfectly.
4. Roasted Cauliflower
Looking for a delicious and healthy side dish to serve with your next meal? Then look no further than roasted cauliflower.
This simple dish is packed with flavor and can be easily dressed up to suit your taste.
Roasted cauliflower is a great option for those looking for a hearty but healthy side dish.
The vegetable is roasted in the oven until it is tender and slightly browned, which brings out its natural sweetness.
The resulting dish is packed with flavor and can be easily elevated with a few simple ingredients.
To make roasted cauliflower even more delicious, try adding some shredded cheese or a dollop of sour cream on top.
You can also spice things up by adding some red pepper flakes or chopped fresh herbs.
For a truly unique twist, try roasting the cauliflower in a mixture of honey and balsamic vinegar.
5. Mashed Potatoes
Mashed potatoes are a classic dish that can be enjoyed in many different ways.
The most important thing to consider when making mashed potatoes is the taste and texture.
You want to make sure that the potatoes are cooked all the way through so that they are soft and easy to mash.
You also want to add enough butter and milk to make the mash smooth and creamy.
There are a few things you can do to elevate your mashed potatoes and make them even more delicious.
One way to do this is to add some shredded cheese into the mix.
This will give the potatoes a richer flavor and make them even more creamy.
Another way to add some flavor is to cook the potatoes with garlic or onion.
This will give them a nice savory flavor that goes well with just about anything.
If you want to make your mashed potatoes extra special, you can top them with gravy or roasted vegetables.
This will take them from being a side dish to the main course.
6. Ratatouille
Ratatouille is a French dish made with vegetables, typically eggplant, zucchini, bell peppers, and tomatoes.
It's a great option if you're looking for something healthy and flavorful.
The dish is usually served as a side, but it can also be the main course.
The key to a good ratatouille is to cook the vegetables properly so that they retain their flavor and texture.
Eggplant can be tricky to cook, so it's important to slice it thinly and roast it in the oven until it's tender.
Zucchini and bell peppers should also be roasted in the oven before being added to the ratatouille.
Tomatoes can be either roasted or fresh, depending on your preference.
If you want to elevate your ratatouille, try serving it with some crusty bread or over a bed of rice or quinoa.
You could also add some shredded cheese on top.
7. Green Beans
Green beans are a versatile side dish that can be enjoyed by everyone.
Whether you like them steamed, boiled, or roasted, they are a delicious and healthy addition to any meal.
What makes green beans so great is their versatility.
They can be enjoyed both hot and cold, making them perfect for any season.
They also have a delicate flavor that pairs well with many different main dishes.
And because they are packed with vitamins and minerals, you can feel good about serving them to your family and friends.
Try roasting your green beans in the oven with a bit of olive oil and sea salt. The high heat will bring out their natural sweetness and give them a beautiful char.
Add some spice to your green beans by tossing them with a teaspoon of chili flakes before cooking.
For a more elegant presentation, try wrapping your green beans in bacon before cooking. The fat from the bacon will add flavor and richness to the dish.
8. Roasted Sweet Potatoes
While roasted sweet potatoes are a great side dish on their own, there are plenty of ways to elevate them.
One way is to top them with a flavorful sauce or dressing.
Another way to add some extra flavor is to roast them with fresh herbs or spices.
Roasted sweet potatoes have a lovely sweetness and a soft, fluffy texture.
They're the perfect accompaniment to roasted meats or hearty stews.
And they couldn't be easier to make.
Simply Cut them into even-sized pieces, toss them with some olive oil and your favorite seasonings, then roast in a hot oven until tender and golden brown.
Be sure to cut the sweet potatoes into even-sized pieces so that they cook evenly.
Toss the sweet potatoes with just enough olive oil to coat them lightly – too much oil will make them greasy.
Season the sweet potatoes generously with salt and pepper, as well as any other herbs or spices you like. Fresh rosemary or thyme leaves are especially good.
Roast the sweet potatoes in a hot oven (400F/200C) until they're tender and golden brown – this should take about 20-25 minutes.
9. Quinoa Salad
This quinoa salad is a great dish to bring to potlucks or cookouts.
It's simple to make but packs in a lot of flavors.
The quinoa is cooked with vegetable broth and garlic, then mixed with tomatoes, cucumbers, and red onions.
For an extra punch, I like to add in some Kalamata olives.
I usually make a double batch of this salad so that I have leftovers for the week.
The key to making a good quinoa salad is to let the flavors meld together.
I like to make mine ahead of time and let it sit in the fridge for at least an hour before serving.
This gives the quinoa time to absorb all of the flavors from the dressing.
If you're in a hurry, you can also just mix everything together and eat it right away.
But if you have the time, letting it sit will really elevate the dish.
One last tip – when cooking the quinoa, be sure to use vegetable broth instead of water.
This will give the quinoa a lot more flavor.
And if you're looking for even more flavor, try roasting the garlic before adding it to the pot.
10. Farro Salad
Looking for a new side dish to add to your repertoire? Why not try a farro salad? Farro is a type of wheat that has a chewy texture and nutty flavor.
When cooked, it has a similar texture to brown rice or barley.
One of the great things about farro is that it can be dressed up in many different ways.
For example, you could add some chopped vegetables and a vinaigrette for a light and refreshing salad.
Or, if you're looking for something heartier, you could add some cooked meat or beans.
Cook the farro according to package instructions. Once it's cooked, let it cool slightly so that it doesn't wilt the other ingredients in the salad.
If you're using raw vegetables, chop them into bite-sized pieces so that they're easy to eat.
To avoid a soggy salad, dress the farro while it's still warm. This will help the flavors absorb better.
Add some crumbled feta or goat cheese for an extra bit of flavor.
Serve at room temperature or chilled.
11. Wheatberry Salad
Wheatberry salad is a dish made with wheatberries, which are the whole kernels of wheat.
The berries are cooked and then typically mixed with other ingredients like vegetables, nuts, and dressing.
This type of salad is hearty and filling, making it a great option for the main course or side dish.
The taste of wheatberry salad can vary depending on the ingredients used, but it is generally a slightly sweet and nutty flavor.
The texture is chewy and slightly firm, similar to other grain-based salads like quinoa or rice.
To elevate this dish, try adding some fresh herbs or a zesty dressing.
Wheatberry salad can also be made more substantial by adding protein-rich ingredients like grilled chicken or tofu.
12. Lentil Salad
This dish is perfect for a summer BBQ or potluck.
It's light, refreshing, and can be made ahead of time.
The best part about this dish is that it's versatile and can be served as a side or main course.
The key to making a great lentil salad is to use the freshest ingredients possible.
I like to use French green lentils because they hold their shape well and have a nice, firm texture.
For the vegetables, I usually use red onion, celery, and cherry tomatoes.
I also like to add some fresh herbs like parsley or basil.
To make the dressing, I simply whisk together olive oil, red wine vinegar, Dijon mustard, and garlic.
Season to taste with salt and pepper.
You can adjust the proportions of the dressing to your liking.
I usually go heavy on vinegar because I like my salads to be nice and tangy.
This salad can be served at room temperature or chilled.
If you're serving it as a main course, I recommend pairing it with grilled chicken or fish.
It would also be great with roasted vegetables or grilled bread.
Conclusion
So there you have it, 12 amazing side dishes that go perfect with cacio e pepe.
Now that you know what to serve with cacio e pepe, you can wow your dinner guests with a delicious and complete meal.
Be sure to try all of these delicious side dishes the next time you make cacio e pepe for a complete and satisfying meal.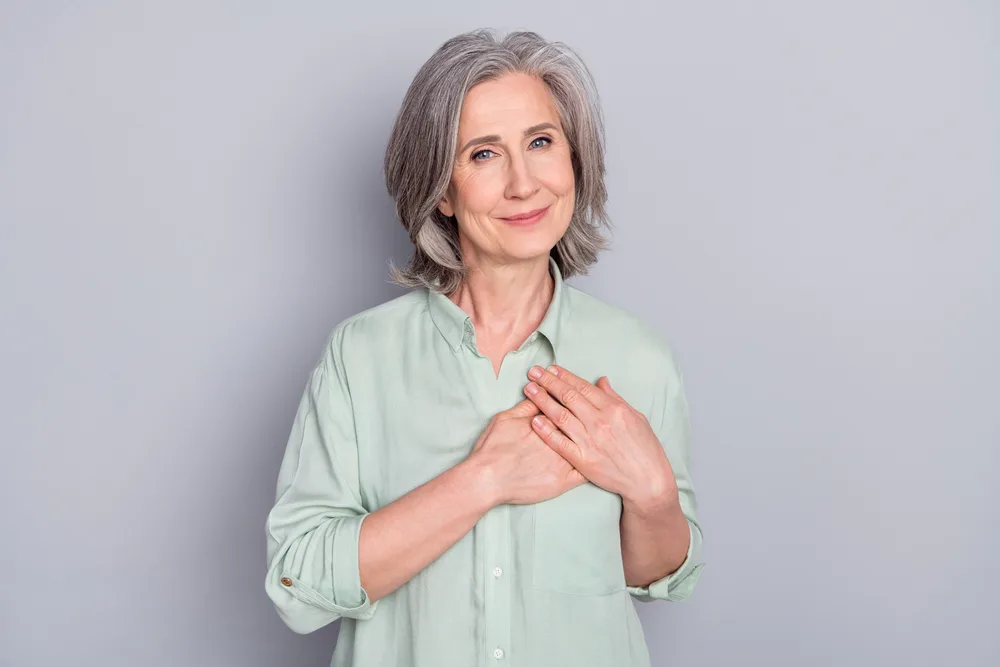 Carrie is a food writer and editor with more than 15 years of experience. She has worked for some of the biggest names in the food industry, including Bon Appétit, Food & Wine, and Martha Stewart Living.
As the Editor in Chief of IntroChicago.com, Carrie oversees all of the content on the site. She also manages the team of contributing writers and editors, who help to create delicious recipes, helpful tips, and informative articles that you'll find on the site.
A native of the Chicago area, Carrie is passionate about all things food. She loves trying new restaurants and experimenting with new recipes in her kitchen. She's also a graduate of the Culinary Institute of America, so she knows a thing or two about food!