Do you love fried chicken, but stuck in a side dish rut?
While basic sides for fried chicken—coleslaw, mac and cheese, mashed potatoes—are classic staples that are sure to please the whole family, there's so much more you can serve with your meal.
From fresh seasonal fruit salads to properly seasoned vegetable side dishes to appetizer-style snacks made special by homemade sauces or unexpected ingredients, these 12 must-try recipes will take your favorite fried chicken dinner from an ordinary evening of eating at home to something extraordinary!
Ready for some delicious inspiration? Let's get started!
What to Serve with Fried Chicken? 12 Must-try Side Dishes
1. Green Beans with Bacon and Almonds
Are you looking for a delicious and easy side dish to accompany your next meal? Look no further than green beans with bacon and almonds.
This dish is simple to make and can be easily customized to suit your taste.
Green beans with bacon and almonds are a classic dish that is perfect for any occasion.
The combination of crispy bacon, crunchy almonds, and tender green beans makes for a dish that is full of flavor and texture.
This dish can be easily elevated by adding additional ingredients such as garlic, onion, or even cheese.
2. Southern-Style Potato Salad
This Southern-style potato salad is the perfect side dish to serve with your fried chicken.
The potatoes are cooked until they are nice and soft, and then they are mixed with a mayonnaise-based dressing that has a little bit of acidity from the vinegar.
This dish is best served cold, so make sure to give it plenty of time to chill in the fridge before serving.
The taste and texture of this potato salad are both classic southern comfort food.
The potatoes are creamy and rich, while the dressing adds a tangy contrast.
To elevate this dish, you can add some chopped green onions or hard-boiled eggs.
You could also swap out the mayonnaise for a lighter yogurt-based dressing.
3. Macaroni and Cheese
Ah, macaroni and cheese. The ultimate comfort food.
There are few things in this world that are as satisfying as a big bowl of cheesy pasta.
And when it's paired with crispy, juicy fried chicken? Even better.
When it comes to mac and cheese, there are two schools of thought: some people prefer a creamy, custardy sauce, while others like their cheese to be more melted and stringy.
Personally, I like a little bit of both.
The key is to use good quality cheese (I always go for sharp cheddar) and to not be afraid to really load up on the cheese sauce.
After all, this is supposed to be an indulgent dish.
There are lots of ways to elevate your mac and cheese game.
One of my favorite things to do is to add in some chopped-up bacon or pancetta for extra flavor.
You could also mix in some sauteed vegetables, like spinach or mushrooms.
Or, for a real treat, top your mac and cheese with a crispy breadcrumb topping before baking it in the oven.
However you choose to do it, just make sure you enjoy every last bite.
4. Corn On The Cob
Corn on the cob is a summertime staple, and for a good reason – it's delicious.
Sweet, juicy corn kernels encased in a crunchy husk, what's not to love? But sometimes, plain old boiled corn can get a little boring.
Here are some tips on how to elevate this classic side dish. First, let's talk about taste.
Corn on the cob is naturally sweet, but you can enhance that sweetness by adding a little bit of sugar or honey to the boiling water.
This will help bring out the natural sugars in the corn and make it even more delicious.
You can also add some butter to the water, which will give the corn a richer flavor.
Next, let's talk about texture.
Boiled corn can sometimes be a little mushy, but you can avoid that by cooking it just until the kernels are tender.
You don't want to overcook them – they should still have a little bite to them.
If you're looking for an even crunchier texture, you can try roasting the corn in the oven instead of boiling it.
Finally, let's talk about the presentation.
Corn on the cob is usually served as-is, straight off the cob with no embellishments.
But there are ways to dress it up if you want to make it look more impressive.
Try topping it with some shredded cheese or diced bacon before serving, or serve it with a dollop of creamy homemade guacamole on top.
No matter how you serve it, corn on the cob is sure to be a hit.
5. Coleslaw
Coleslaw is a classic side dish that pairs perfectly with fried chicken.
This dish is typically made with cabbage, carrots, and mayonnaise.
The result is a creamy, crunchy, and slightly acidic dish that provides the perfect balance to fried chicken.
Coleslaw is all about the balance of taste and texture.
The cabbage should be fresh and crunchy, while the carrots should be sweet and slightly soft.
The mayonnaise should be rich and creamy but not too heavy.
You can also add other ingredients to elevate the dish, such as diced apples or raisins.
When it comes to tips on making the perfect coleslaw, the most important thing is to use freshly chopped cabbage and carrots.
This will ensure that the dish has the right amount of crunch and sweetness.
You should also be careful not to add too much mayonnaise, as this will make the coleslaw heavy and difficult to eat.
6. Baked Beans
Baked beans are a great side dish to fried chicken because they are both savory and sweet.
The beans are usually baked in a tomato-based sauce, which gives them a slightly acidic flavor that pairs well with the crispy skin of the fried chicken.
Baked beans are also fairly thick and hearty, so they can help to round out a meal that might otherwise be heavy on protein.
To make sure your baked beans don't end up tasting bland or mushy, be sure to cook them until they are nice and tender.
You can also add some bacon or sausage to the dish for extra flavor.
If you want a bit of a crunch, try topping the baked beans with some chopped scallions or green onions.
7. Fried Okra
When it comes to southern comfort food, fried okra is definitely up there.
This dish is usually made with fresh okra that's been cut into bite-sized pieces, coated in a cornmeal batter, and then deep-fried.
The result is a crunchy exterior with a soft, almost creamy interior.
If you're not familiar with okra, it's a green vegetable that's often used in soups and stews.
It has a slightly slimy texture, which some people love, and others can't stand.
When fried, the okra loses some of its sliminess and takes on a more neutral flavor.
There are a few things you can do to elevate your fried okra dish.
First, make sure you're using fresh okra. Frozen okra will work in a pinch, but it won't be as good.
Second, don't be afraid to experiment with different coatings for the batter.
A simple cornmeal batter is traditional, but you could also try using flour or even breadcrumbs.
And finally, if you want to get really fancy, try serving your fried okra with a dipping sauce on the side.
A flavorful sauce can really take this dish to the next level.
8. Mashed Potatoes
Mashed potatoes are one of the most classic side dishes out there.
They are simple yet so delicious.
The smooth, creamy texture and rich flavor make them the perfect accompaniment to any dish, especially fried chicken.
There are a few things that you can do to elevate your mashed potatoes and make them even more irresistible.
First, add some shredded cheese to the mix.
This will give them an extra boost of flavor and make them even creamier.
Another great way to add some flavor is to cook the potatoes in chicken or beef broth instead of water.
This will really make the potatoes pop and give them a lot of depth.
If you want to get really creative, you can also try adding some roasted garlic or even sun-dried tomatoes.
These ingredients will definitely take your mashed potatoes to the next level.
So go ahead and experiment until you find the perfect combination of flavors that you and your family love.
9. Sweet Potato Casserole
This dish is a holiday staple in many households, and for a good reason.
Sweet potatoes are roasted and combined with a creamy, marshmallowy filling, then topped with even more marshmallows and pecans for good measure.
It's rich, it's sweet, and it's absolutely delicious.
If you're looking to take your sweet potato casserole to the next level, there are a few things you can do.
First, try roasting your sweet potatoes instead of boiling them.
This will give them a deeper flavor that will really shine through in the finished dish.
You can also add some spice to the mix by adding a teaspoon or two of cinnamon or nutmeg to the filling.
And finally, don't be afraid to get creative with your toppings.
Crumbled bacon, chocolate chips, or even dried cranberries would all be delicious additions.
10. Turnip Greens
Turnip greens are a type of leafy green vegetable that is commonly eaten in the southern United States.
The leaves of the turnip plant are dark green and have a slightly bitter taste.
Turnip greens are often cooked with pork or bacon to help offset their bitterness.
There are several ways to cook turnip greens, but the most common method is to simmer them in water until they are tender.
You can also add other seasonings to your turnip greens, such as garlic, onion, salt, and pepper.
If you want to take your turnip greens up a notch, try roasting them in the oven with some olive oil and sea salt.
Roasting turnip greens brings out their natural sweetness and makes them extra irresistible.
You can also try sautéing them in a bit of butter or cooking them in broth for added flavor.
11. Cornbread
If you're looking for the perfect side dish to serve with your next batch of fried chicken, look no further than cornbread.
This classic dish is simple to make and can be tailored to suit any taste.
Plus, its unique flavor pairs perfectly with fried chicken.
Cornbread is typically made with cornmeal, flour, eggs, milk, and baking soda or powder.
This combination results in a bread that is dense and slightly crumbly.
The texture of cornbread also makes it the perfect vehicle for sopping up all of the delicious juices from your fried chicken.
There are endless ways to elevate your cornbread game.
One simple way is to add some diced jalapeños to the batter before baking.
This will give your cornbread a little bit of a kick that will perfectly offset the richness of the fried chicken.
If you're feeling really adventurous, you could even try making a savory cornbread by adding shredded cheese and chopped bacon to the batter.
No matter how you make it, cornbread is sure to be a hit at your next meal.
12. Banana Pudding
Banana pudding is a classic southern dessert that can be enjoyed all year round.
This dish is typically made with bananas, vanilla wafers, and pudding, but there are many variations of this dish.
The taste of the banana pudding is sweet and rich, with a smooth texture.
The key to making a good banana pudding is to use ripe bananas so that they add sweetness and flavor to the dish.
You can also add spices like cinnamon or nutmeg to elevate the flavor of the pudding.
If you want to make a more decadent version of banana pudding, you can add whipped cream or ice cream on top.
You can also layer the pudding with slices of fresh banana or top it with chopped nuts.
Conclusion
So there you have it, twelve of the best side dishes to serve with fried chicken.
There's something for everyone, so whether you're looking for something light and healthy or something a little more indulgent, you're sure to find the perfect dish here.
Serve any of these sides with your next fried chicken meal, and enjoy.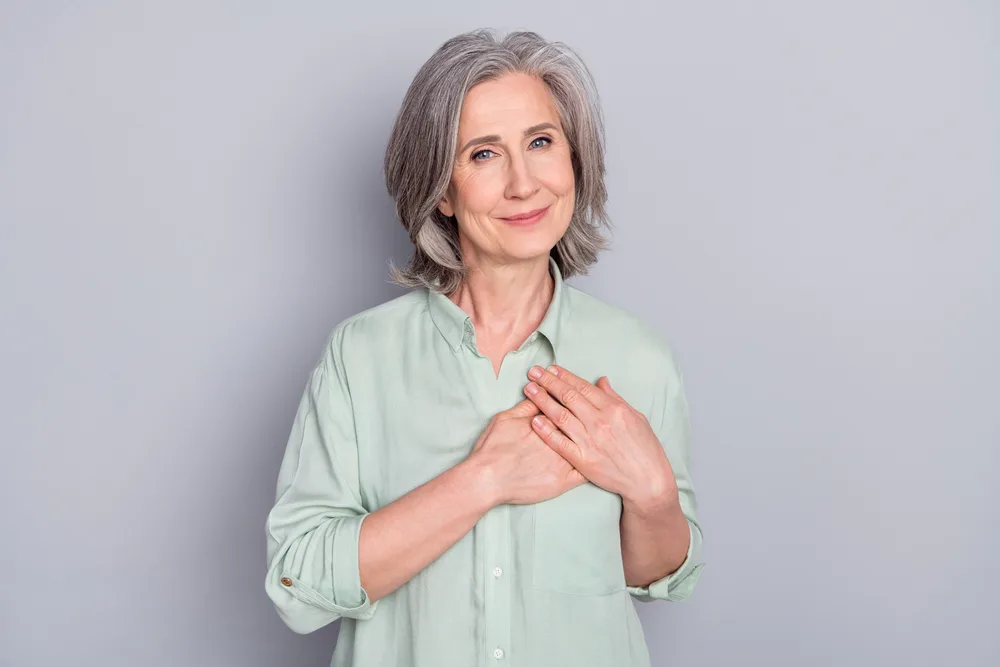 Carrie is a food writer and editor with more than 15 years of experience. She has worked for some of the biggest names in the food industry, including Bon Appétit, Food & Wine, and Martha Stewart Living.
As the Editor in Chief of IntroChicago.com, Carrie oversees all of the content on the site. She also manages the team of contributing writers and editors, who help to create delicious recipes, helpful tips, and informative articles that you'll find on the site.
A native of the Chicago area, Carrie is passionate about all things food. She loves trying new restaurants and experimenting with new recipes in her kitchen. She's also a graduate of the Culinary Institute of America, so she knows a thing or two about food!