If you're looking for the perfect side dishes to pair with a classic meal of meatloaf, you've come to the right place!
The problem that most home cooks have is knowing what goes best with this all-time favourite.
Whether it's mashed potatoes or mac and cheese, there are an abundance of options depending on your tastes and preferences.
To help make things easier for you, we've created a list of 12 fantastic side dish recommendations that anyone can easily prepare.
From green beans drizzled in honey glaze to cornbread served with molasses butter, these mouthwatering recipes will take your dinner up a notch.
So if you're ready for some gastronomic excellence make sure to read our full blog about what sides go best with meatloaf!
What to Serve with Meatloaf? 12 Must-try Side Dishes
1. Cauliflower Tots
If you're looking for a delicious and healthy side dish to serve with your meatloaf, look no further than cauliflower tots.
These little bites are packed with flavor and nutrition, and they're sure to be a hit with everyone at the table.
Cauliflower tots are incredibly versatile, so you can tailor them to your taste.
If you like things on the spicier side, try adding some chili flakes or hot sauce to the mix.
For a more savory dish, add some shredded cheese or chopped herbs.
And if you're looking for a bit of sweetness, you can always top your tots with a drizzle of honey or BBQ sauce.
No matter how you make them, cauliflower tots are a great way to get your daily dose of veggies.
They're also perfect for those on a gluten-free or low-carb diet.
And best of all, they're super easy to make.
Just follow these simple instructions, and you'll have perfect cauliflower tots in no time.
Preheat your oven to 400 degrees Fahrenheit.
Cut a head of cauliflower into small florets and place them in a food processor.
Add an egg, some shredded cheese, and any other desired seasonings (we recommend salt, pepper, and garlic powder). Pulse until everything is well combined.
Scoop the mixture into small tater tot-sized balls and place them on a baking sheet lined with parchment paper.
Bake for 25 minutes or until golden brown and crispy. Serve immediately.
2. Macaroni and Cheese
There are few things in life as comforting as a big bowl of mac and cheese.
The creamy, cheesy goodness is the perfect antidote to a bad day.
But what makes a good mac and cheese? Is it the type of cheese you use? The ratio of cheese to pasta? We did some research to find out.
The most important factor in a good mac and cheese is the cheese you use.
A mix of sharp and mild cheddar is always a good choice, but feel free to experiment with other types of cheese.
Gruyere, Gouda, and even goat cheese can all make for a delicious mac and cheese.
The key is to use a variety of cheeses so that you get a nice balance of flavor and creaminess.
The next important factor is the ratio of cheese to the pasta.
You want enough cheese so that the dish is creamy and flavorful, but not so much that it's greasy or overly rich.
A good rule of thumb is to use one pound of pasta for every two cups of sauce.
Finally, there are a few simple tips you can follow to take your mac and cheese to the next level.
First, be sure to cook your pasta al dente, so it has a nice bite.
Second, don't be afraid to experiment with different types of cheeses and add-ins like bacon or hot sauce.
And lastly, don't forget to top your mac and cheese with a layer of breadcrumbs before baking it.
This will give it a nice crispy topping that takes it from good to great.
3. Sauteed Mushrooms
Sauteed mushrooms make the perfect side dish to meatloaf.
They are earthy and savory, and their texture pairs perfectly with the tenderness of meatloaf.
Here are a few tips on how to make the perfect sauteed mushrooms:
Be sure to clean the mushrooms thoroughly before cooking them. A quick rinse under cold water should do the trick.
To avoid making your mushrooms soggy, be sure to cook them over high heat. This will also help them to develop a nice golden color.
If you want to add some extra flavor to your dish, try sauteing the mushrooms in bacon fat or butter. You could also add some garlic or shallots to the pan.
For an extra bit of texture, you can cook the mushrooms until they are nice and crispy. Just be sure not to overcook them, or they will become tough and chewy.
4. Cream of Mushroom Soup
Cream of Mushroom soup is a comforting, creamy soup that is packed with flavor.
The mushrooms give the soup an earthy taste, and the cream makes it rich and smooth.
This soup can be enjoyed on its own or as a starter to a meal.
This soup is best made with fresh mushrooms.
However, you can use canned mushrooms if you are in a pinch.
Be sure to saute the mushrooms before adding them to the soup; this will help to release their flavor.
For an extra boost of flavor, add some fresh thyme leaves to the soup.
To elevate this dish, serve it with a crusty baguette or grilled cheese sandwich.
For a vegetarian option, top the soup with croutons or crispy fried shallots.
5. Sweet Potato Fries
When it comes to side dishes, there are few that can compete with sweet potato fries.
These crispy, salty treats are the perfect accompaniment to any meal, and they're surprisingly easy to make at home.
Sweet potato fries are all about the contrast of textures.
The outside should be nice and crispy, while the inside should be soft and fluffy.
This can be tricky to achieve, but it's worth the effort.
One tip is to cut the fries into thin strips so that they cook evenly.
Another is to soak them in cold water for 20 minutes before cooking, which will help them to become crispier.
There are endless ways to elevate sweet potato fries.
One is to add a dipping sauce, like aioli or ketchup.
Another is to sprinkle them with some shredded cheese or fresh herbs before serving.
However you choose to enjoy them, sweet potato fries are sure to please.
6. Honey Glazed Carrots
Honey glazed carrots are a delicious and easy side dish that pairs well with meatloaf.
The sweetness of the honey complements the savory flavors of the meatloaf, while the carrots provide a crunchy contrast in texture.
To make honey-glazed carrots, simply coat peeled and chopped carrots in a mixture of honey and olive oil, then roast in a preheated oven until tender.
You can also add a touch of spice to the dish by adding a pinch of cayenne pepper to the honey glaze.
For an extra special touch, try garnishing the carrots with freshly chopped parsley or thyme before serving.
You can also use other herbs, such as rosemary or sage.
Honey glazed carrots are best served warm, straight out of the oven.
7. Cheese & Bacon Turnovers
These savory little turnovers are the perfect blend of salty and sweet.
The cheesy filling is wrapped in a flaky puff pastry, and then bacon is added for an extra kick of flavor.
These can be served as an appetizer or main dish and are sure to be a hit with your guests.
As far as taste and texture go, these turnovers are spot on.
The cheesy filling is rich and flavorful, while the puff pastry is light and flaky.
The addition of bacon takes them over the top and makes them irresistible.
If you're looking for a way to elevate this dish, consider serving them with a dipping sauce on the side.
Honey mustard or ranch would be delicious.
These cheese & bacon turnovers are easy to make and will be loved by all.
Be sure to give them a try the next time you're looking for a new recipe to impress your guests.
8. Crockpot Cabbage
Cabbage is a leafy vegetable that can be used in a variety of dishes.
It has a mild flavor and a crunchy texture.
When cooked, cabbage becomes soft and tender.
Cabbage can be cooked in a number of ways, but one of the easiest methods is to cook it in a crockpot.
Simply add chopped cabbage to your crockpot with some water or broth, and let it cook on low for several hours.
You can also add other vegetables, meats, or spices to your cabbage for additional flavor.
If you want to elevate your cabbage dish, try adding some bacon or sausage.
You can also top it with shredded cheese or sour cream.
Whatever you do, don't forget the salt and pepper.
9. Broccoli Apple Salad
This Broccoli Apple Salad is a great way to get your daily dose of fruits and vegetables.
The combination of sweet apples, crunchy broccoli, and savory cheese makes for a delicious and healthy salad.
The best part about this dish is that it can be easily elevated to suit any occasion.
The key to making a great broccoli apple salad is to get the right balance of flavors.
The sweetness of the apples should be offset by the sharpness of the cheese, and the crunchiness of the broccoli should provide a nice contrast to the softness of the apples.
If you find that the salad is too sweet, you can add a little bit of lemon juice to taste.
Similarly, if you find that the salad is too sharp, you can add a little bit more honey.
There are many ways to elevate this simple salad.
One way is to add some chopped nuts for an extra crunch.
Another way is to add a few slices of avocado for a creamy texture.
If you're looking for something heartier, you could even add some cooked chicken or bacon.
No matter how you choose to dress it up, this broccoli apple salad is sure to please.
10. Creamed Spinach
Creamed spinach is a classic side dish that goes great with meatloaf.
The taste is rich and savory, and the texture is creamy and smooth.
There are a few ways to elevate this dish and make it even more delicious.
One way to do this is to add some cheese to the creamed spinach.
This will give it an extra depth of flavor and make it even more creamy.
Another way to elevate this dish is to add some cooked bacon or pancetta.
This will add a nice smoky flavor and some crunchiness.
Make sure to cook the spinach until it's very tender. This will help it blend better and make for a smoother texture.
Use fresh spinach if possible. Frozen spinach can also be used, but it may not have as much flavor.
Use heavy cream or half and a half for the best results. Milk can be used, but it will make the dish less rich and creamy.
11. Corn Casserole
Corn casserole is a dish that can be both sweet and savory, making it the perfect side to accompany your meatloaf.
The dish is made with corn, eggs, milk, and flour and can be flavored with anything from cheese to green chilies.
The texture of corn casserole is similar to that of a thick soup or porridge, and the taste is largely dependent on what ingredients you choose to add.
If you want a sweeter casserole, opt for adding sugar or honey to the mix.
For a more savory dish, try adding in some shredded cheese or chopped bacon.
Top with crumbled bacon and shredded cheese.
Mix in chopped green chilies for a little spice.
Add a dollop of sour cream or Greek yogurt.
12. Mashed Potatoes
Mashed potatoes are a classic side dish that goes great with meatloaf.
The dish is simple to make and can be easily Elevated with the addition of some fresh herbs or cheese.
Mashed potatoes have a smooth, creamy texture that is perfect for soaking up all the delicious juices from your meatloaf.
The dish is also relatively bland in terms of flavor, which makes it the perfect canvas for adding your own personal touch.
There are a few things you can do to Elevate your mashed potatoes and make them even more delicious.
One idea is to add some freshly chopped herbs like chives or parsley.
Another is to stir in some grated cheese like cheddar or Parmesan.
You could even get creative and add in other ingredients like roasted garlic or caramelized onions.
Just be sure not to overdo it – a little bit of flavor goes a long way with mashed potatoes.
Conclusion
So, there you have it – 12 delicious side dishes that go great with meatloaf.
Whether you're looking for something classic or something with a twist, there's sure to be a dish here that you'll love.
So next time you're wondering what to serve with your meatloaf, give one of these a try.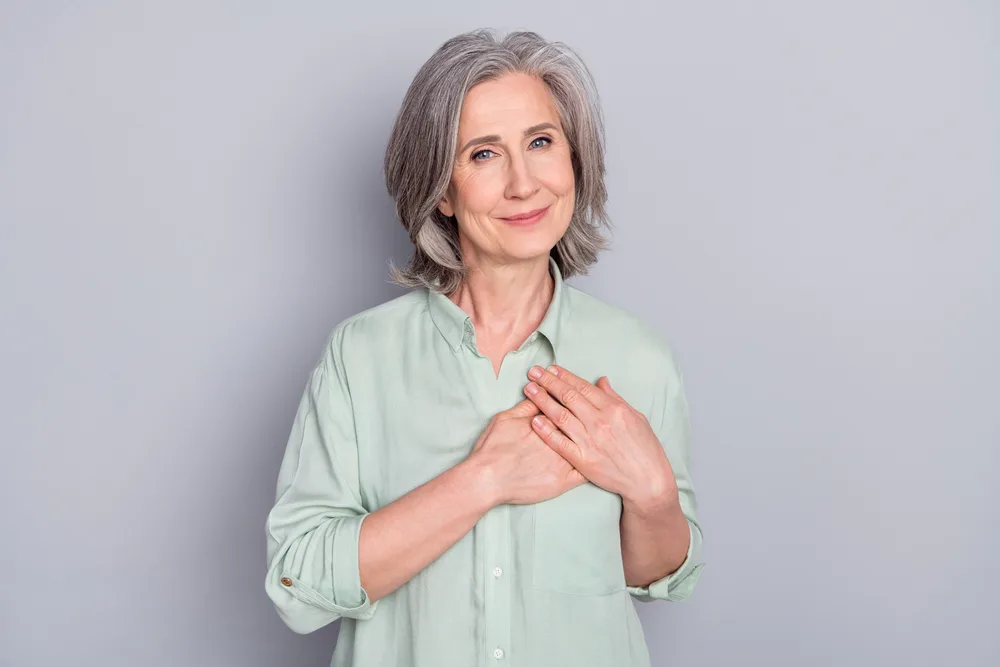 Carrie is a food writer and editor with more than 15 years of experience. She has worked for some of the biggest names in the food industry, including Bon Appétit, Food & Wine, and Martha Stewart Living.
As the Editor in Chief of IntroChicago.com, Carrie oversees all of the content on the site. She also manages the team of contributing writers and editors, who help to create delicious recipes, helpful tips, and informative articles that you'll find on the site.
A native of the Chicago area, Carrie is passionate about all things food. She loves trying new restaurants and experimenting with new recipes in her kitchen. She's also a graduate of the Culinary Institute of America, so she knows a thing or two about food!