Are you looking for something to serve with your orange roughy?
This mild white fish is a great option for dinner, but knowing what sides will bring the flavors together can be tricky.
With so many options available in the culinary world, it's hard to know where to start. Fortunately, we have some ideas for you!
From light salads and spartan-like veggies to complex grains and Germanic specialties.
This roundup of 10 BEST accompaniments provides a list of delicious possibilities that will surely put an enjoyable spin on any meal featuring orange roughy.
What to Serve with Orange Roughy? 10 BEST Options
1. Roasted Brussels Sprouts
If you're looking for a delicious and nutritious side dish, look no further than roasted Brussels sprouts.
These little green veggies are packed with vitamins and minerals, and they taste great when roasted to perfection.
When it comes to taste and texture, roasted Brussels sprouts are slightly nutty and crispy on the outside while being soft and tender on the inside.
The key to getting the perfect roast is to cook them at a high temperature until they're slightly charred.
This will give them that delicious flavor and perfect texture.
There are many ways to elevate this dish and make it even more special.
One way is to add some pancetta or bacon bits before roasting.
You can also toss them with some garlic or herbs for extra flavor.
And if you want a bit of a kick, try adding some red pepper flakes.
2. Sautéed Green Beans with Bacon
Green beans are a classic side dish that goes well with almost any main course.
But if you're looking to elevate your green beans and make them a little more special, sautéing them with bacon is the way to go.
Sautéed green beans with bacon are delicious because of the combination of flavors and textures.
The green beans are crispy and slightly salty from the bacon, while the onions add a touch of sweetness.
You can also add other seasonings to taste, such as garlic or black pepper.
Use fresh green beans for the best flavor and texture.
Cut the bacon into small pieces so that it cooks evenly and doesn't overpower the dish.
Cook the green beans until they're slightly browned for added flavor and color.
3. Grilled Asparagus Spears
Grilled asparagus is a simple and tasty way to enjoy this spring vegetable.
The spears are grilled until slightly charred, which brings out their natural sweetness.
They make a great side dish or can be served as a main course with a simple salad.
Asparagus has a delicate flavor that is slightly sweet and nutty.
When grilled, the spears take on a smoky flavor that is simply delicious.
The texture of grilled asparagus is tender but still has a slight crunch.
There are a few things you can do to elevate your grilled asparagus dish.
First, try using different seasonings such as garlic or lemon pepper.
You could also grill some sliced onions or mushrooms along with the asparagus spears.
Finally, top it all off with a drizzle of your favorite olive oil or balsamic vinegar.
4. Roasted Butternut Squash
Roasted butternut squash is a delicious and easy to make side dish.
The sweet, nutty flavor of roasted squash pairs well with many different main dishes.
Butternut squash can be roasted with just a few simple seasonings, or you can get creative and add your favorite herbs and spices.
Roasted butternut squash is also very versatile in terms of texture.
You can roast it until it's soft and mushy, or you can roast it for less time so that it retains some of its firmness.
This dish is also great for meal prep because it reheats well and can be eaten hot or cold.
If you want to elevate your roasted butternut squash, try adding some crumbled goat cheese on top.
The creamy goat cheese compliments the sweetness of the squash perfectly.
You could also try drizzling the squash with a balsamic glaze or serving it with a side of cranberry sauce.
5. Garlic Mashed Potatoes
There's nothing quite like a classic dish of garlic mashed potatoes.
This dish is simple yet so full of flavor and the perfect comfort food for any occasion.
The key to the perfect garlic mashed potatoes is to use lots of fresh garlic.
This will give the dish a strong garlic flavor that is not too overpowering.
Be sure to cook the garlic before adding it to the potatoes so that it is nicely softened and fragrant.
The texture of your mashed potatoes is also important.
You want them to be creamy and smooth, with no lumps.
One way to achieve this is to use a potato ricer, which will evenly mash the potatoes and remove any lumps.
Another method is to use a handheld mixer or a stand mixer fitted with the paddle attachment, which will also do a good job of mashing the potatoes and incorporating air into them so that they are light and fluffy.
There are endless ways to elevate this classic dish.
Some ideas include adding in some shredded cheese, green onions, bacon bits, or even a dollop of sour cream on top.
Get creative and experiment with different flavors until you find your perfect combination.
6. Sweet Potato Casserole
This dish is perfect for those who love sweet potatoes but are looking for something a little different.
The casserole has a light, fluffy texture and is packed with flavor.
The best part is that it's easy to make and can be easily elevated to fit any occasion.
The key to this dish is in the sweet potatoes.
Be sure to use fresh, not frozen, sweet potatoes.
You'll want to bake them until they're soft and then mash them before adding them to the casserole.
This will give the dish its signature light and fluffy texture.
To elevate the dish, try adding a layer of pecans or marshmallows on top before baking.
For a more savory option, try topping with crumbled bacon.
Either way, you're sure to impress your guests with this Sweet Potato Casserole.
7. Mac and Cheese
Orange roughy is a mild-tasting fish that pairs well with strong flavors.
That's why mac and cheese is such a great option.
The creamy, cheesy sauce will complement the delicate taste of the orange roughy perfectly.
To make sure your dish is extra delicious, make sure to use a high quality cheese for the sauce.
A sharp cheddar will give it a nice bite, while a Gruyere will make it extra rich and creamy.
If you want to add some extra flavor, try adding in some chopped herbs or a splash of white wine.
And of course, don't forget the breadcrumbs.
They'll give the dish a nice crunch.
With these tips, you're sure to have a dish that's both tasty and impressive.
So go ahead and give it a try.
8. Corn on the Cob
What's the best way to enjoy summer corn? On the cob, of course.
Sweet and juicy, corn on the cob is a delicious addition to any meal.
Plus, it's easy to make and can be enjoyed by everyone.
There are two main types of corn on the cob: yellow and white.
Yellow corn is the more traditional variety and has a slightly sweet flavor.
White corn is a bit more delicate in taste and is often used in salads or as a side dish.
When it comes to texture, corn on the cob should be cooked until it's tender but still crisp.
overcooking will make the kernels tough and chewy.
Undercooking will make them hard and difficult to eat.
The best way to cook corn on the cob is to boil it for 3-5 minutes.
There are endless ways to enjoy corn on the cob.
But if you're looking for something a little different, try one of these tips:
Add some spice with chili powder, cumin, or paprika.
Try a unique topping like cheese, sour cream, or bacon bits.
Brush on some BBQ sauce or honey for a sweet and sticky treat.
For a healthy option, top with chopped fresh herbs like basil or chives.
9. Caesar Salad
Caesar salad is a classic dish that can be found on the menus of restaurants all around the world.
This salad is typically made with lettuce, croutons, Parmesan cheese, and a creamy dressing.
The taste and texture of this dish make it a popular choice for both adults and children alike.
There are a few things you can do to elevate this dish and make it even more enjoyable.
First, try using a higher quality of lettuce such as Romaine or iceberg.
Second, add in some additional toppings such as grilled chicken or shrimp.
Finally, use a homemade Caesar dressing instead of store-bought to really take this salad to the next level.
If you follow these tips, you'll be sure to have a delicious and satisfying meal that everyone will love.
10. Fruit Salad
Fruit salad is a dish consisting of various kinds of fruit, sometimes served in a light syrup, cream or custard.
There are many different types of fruit salads.
The simplest type is just a mixture of fresh fruits, while more complicated recipes include a combination of fruits, vegetables, nuts and even meat.
Most fruit salads are served cold, although there are some exceptions (such as ambrosia).
The taste and texture of fruit salad can vary depending on the ingredients used.
Some fruit salads are very sweet, while others are more savory.
The texture can also range from crunchy to soft.
There are endless ways to elevate a simple fruit salad.
Some ideas include adding a flavorful dressing, using seasonal fruits, or adding grilled or roasted elements.
no matter how you make it, enjoy.
Conclusion
After reading this blog post, you should have a good idea of what to serve with orange roughy.
This fish is a versatile protein that can be dressed up or down, making it a great option for any type of meal.
The best part is that orange roughy is relatively healthy, so you can feel good about serving it to your family and friends.
As always, be sure to check out our recipe section for more great ideas on what to make for your next meal.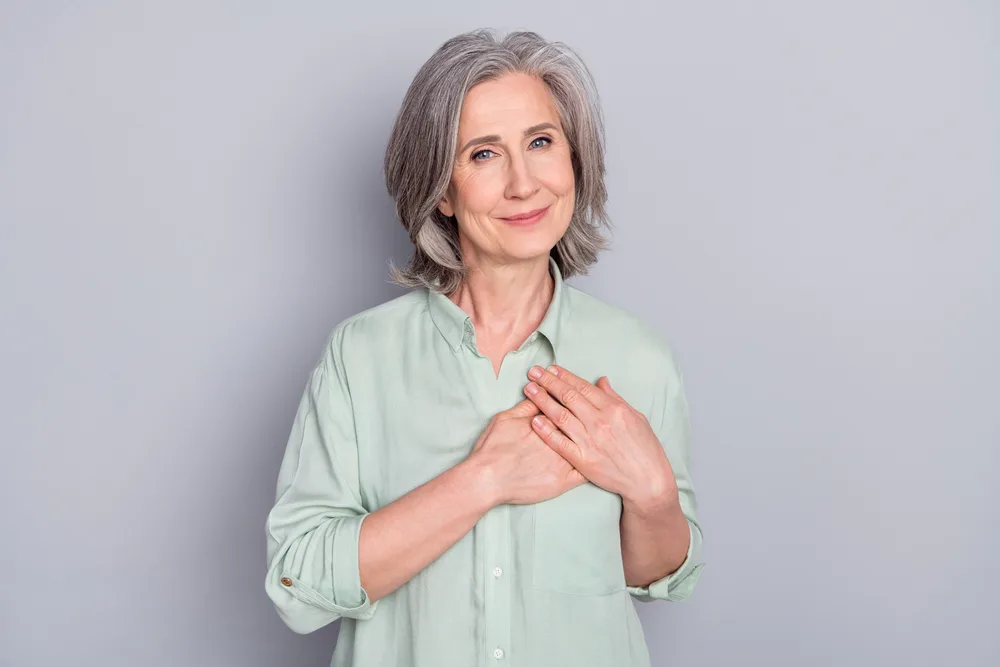 Carrie is a food writer and editor with more than 15 years of experience. She has worked for some of the biggest names in the food industry, including Bon Appétit, Food & Wine, and Martha Stewart Living.
As the Editor in Chief of IntroChicago.com, Carrie oversees all of the content on the site. She also manages the team of contributing writers and editors, who help to create delicious recipes, helpful tips, and informative articles that you'll find on the site.
A native of the Chicago area, Carrie is passionate about all things food. She loves trying new restaurants and experimenting with new recipes in her kitchen. She's also a graduate of the Culinary Institute of America, so she knows a thing or two about food!