Are you wondering what to serve with your next batch of delicious salmon croquettes?
Then you've come to the right place!
We'll show you the best options, from classic sides like mashed potatoes and broccoli, to more inventive dishes such as pesto mixed into quinoa or roasted artichoke hearts.
Not only will these sides add flavor and excitement to your meals but they may also provide a plethora of health benefits too.
Keep on reading for detailed explanations of our top 10 choices and some tips for how best to pair them with your salmon croquettes!
What to Serve with Salmon Croquettes? 10 BEST Options
1. Cucumber, Dill, and Yogurt Salad
This simple salad is the perfect accompaniment to salmon croquettes.
The cucumber and dill add a refreshing crunch, while the yogurt ties everything together with its creamy texture.
I love this salad because it's so light and refreshing.
The cucumbers are crisp and the dill adds a nice flavor.
The yogurt ties everything together and makes it taste even better.
To elevate this dish, I would recommend adding some chopped fresh herbs, like chives or parsley.
You could also add a bit of crumbled feta cheese for extra flavor.
If you want a bit of spice, you could add a pinch of cayenne pepper to the yogurt dressing.
2. Quinoa Tabbouleh
If you're looking for a new and interesting way to serve salmon croquettes, look no further than quinoa tabbouleh.
This dish is packed with flavor and texture, and it's easy to elevate with a few simple tips.
The key to great quinoa tabbouleh is in the cooking of the quinoa.
Be sure to rinse the quinoa well before cooking, and cook it in plenty of boiling water.
The quinoa should be light and fluffy when done, not mushy.
Drain any excess water before adding the other ingredients.
To really make the flavors pop, add a squeeze of fresh lemon juice and a good handful of chopped fresh parsley or mint.
Season to taste with salt and pepper, and you're good to go.
Serve the tabbouleh alongside the salmon croquettes for a complete meal.
3. Tomato and Feta Salad
Looking for a delicious and easy-to-make side dish to serve with your salmon croquettes? Look no further than this tomato and feta salad.
This dish is bursting with flavor and is the perfect complement to any main course.
The acidity of the tomatoes pairs perfectly with the rich, creamy feta cheese.
The addition of some fresh herbs, like basil or oregano, really brings out the flavors of the dish.
And if you're looking for a little bit of a crunch, you can always add in some chopped up cucumber or red onion.
This salad can be served as is, or you can elevate it by adding in some grilled chicken or shrimp.
It's also great as a light lunch on its own.
So whether you're looking for a simple side dish or a complete meal, this tomato and feta salad is sure to hit the spot.
4. Roasted Brussels Sprouts
Brussels sprouts are a delicious and nutritious vegetable that can be enjoyed in many different ways.
One of the most popular methods of cooking Brussels sprouts is to roast them.
Roasting Brussels sprouts brings out their natural sweetness and makes them nice and crispy.
When roasting Brussels sprouts, you want to make sure that they are nicely browned all over.
This will give them the best flavor and texture.
You also want to make sure that they are cooked through, but still slightly firm to the bite.
overcooked Brussels sprouts can become mushy and unappetizing.
There are many different ways to elevate roasted Brussels sprouts.
One way is to add some bacon or pancetta to the dish for extra flavor.
Another way is to toss the Brussels sprouts in a flavorful sauce or dressing before roasting them.
Whatever you do, make sure you enjoy your roasted Brussels sprouts.
5. Mashed Potatoes
Mashed potatoes are one of the most versatile side dishes out there.
They can be dressed up or down, depending on your mood and what you're serving them with.
Mashed potatoes are usually creamy and smooth, with a slightly dense texture.
There are a few things you can do to elevate your mashed potatoes and make them even more delicious.
First, try using Yukon Gold potatoes instead of Russet potatoes.
Yukon Golds have a buttery flavor that pairs well with other ingredients like cheese, bacon, and chives.
Second, add some creaminess by mixing in some sour cream or yogurt.
This will also help to thin out the mashed potatoes so they're not too thick.
Finally, don't be afraid to experiment with different herbs and spices.
A little bit of garlic or onion powder can go a long way in terms of flavor.
Looking for something a little different? Try sweet potato mash.
Sweet potatoes have a natural sweetness that is perfect for Fall and Winter dishes.
Simply substitute regular potatoes for sweet potatoes in your favorite recipe (or use our recipe below).
You can also add a touch of maple syrup or brown sugar to really bring out the sweetness.
6. Sweet Potato Wedges
Sweet potato wedges are the perfect side dish to salmon croquettes.
They are crispy on the outside and soft on the inside, and they have a natural sweetness that pairs perfectly with the savory flavors of the croquettes.
Plus, they are packed with nutrients like fiber, vitamins A and C, and potassium.
There are a few things you can do to make sure your sweet potato wedges are extra delicious.
First, make sure to preheat your oven so that the potatoes get nice and crispy.
You can also add a little bit of oil to the potatoes before cooking them to help them brown evenly.
Lastly, be generous with the seasonings.
Season your potatoes with salt, pepper, garlic powder, and any other spices you enjoy.
Serve them hot out of the oven for maximum deliciousness.
7. Rice Pilaf
Rice pilaf is a simple dish that can be made in a variety of ways.
It can be made with white rice, brown rice, or even quinoa.
The dish is usually flavored with chicken broth, and sometimes other seasonings like garlic, onion, and herbs.
Rice pilaf is a great side dish because it is light and fluffy, but still has a lot of flavor.
There are a few things you can do to elevate your rice pilaf dish.
First, try using different types of rice.
For example, instead of using white rice, use brown rice or quinoa.
This will add more nutrients and fiber to the dish.
Second, try adding some different vegetables to the mix.
This will add more color and flavor to the dish.
Third, try using different herbs and spices to flavor the dish.
This will give it a more complex flavor that will really stand out.
8. Green Beans Amandine
Green beans amandine is a dish made of green beans and almonds.
The taste is savory and slightly sweet, with a crunch from the almonds.
The texture is tender but firm, with a slight crunch from the almonds.
To elevate this dish, you can try blanching the green beans first to give them a brighter color.
You can also experiment with different types of nuts, such as pecans or walnuts.
Finally, try serving the green beans amandine with lemon juice or zest for a bright flavor.
9. Macaroni and Cheese
Macaroni and cheese is a classic dish that can be enjoyed by people of all ages.
This dish is typically made with elbow macaroni, cheese, and milk.
It can be served as a side dish or main course.
One of the best things about macaroni and cheese is its versatility.
There are so many different ways to make this dish, and each one is unique in its own way.
You can experiment with different cheeses, add in some vegetables, or even change up the pasta shape.
No matter how you make it, macaroni and cheese is always a comfort food that will hit the spot.
Use high quality cheese: This will make a big difference in the taste and texture of your dish.
Don't be afraid to experiment: Try adding in some unexpected ingredients like bacon or hot sauce.
Get creative with your pasta shapes: Macaroni and cheese doesn't have to be made with elbow macaroni – try using shells, rotini, or even ziti.
10. Corn on the Cob
When it comes to summertime cooking, few dishes are as classic – or as delicious – as corn on the cob.
Sweet and crunchy, corn is the perfect addition to any outdoor meal.
And while it's delicious on its own, there are a few simple tips that can help you take your corn game to the next level.
When it comes to taste, freshness is key.
Look for ears of corn that are plump and brightly colored, with tightly wrapped husks.
If possible, try to buy your corn from a local farmer's market – the fresher the better.
Once you've found the perfect ear of corn, it's time to get cooking.
For the best flavor, cook your corn on the grill or in boiling water.
And if you really want to elevate your dish, try adding a bit of butter, salt, and pepper.
Conclusion
I have provided 10 great options of what to serve with salmon croquettes.
Each option provides a different taste and texture that will complement the salmon croquettes perfectly.
I hope this blog post has been helpful in deciding what to serve with your salmon croquettes.
Check out our other blog posts for more great meal ideas.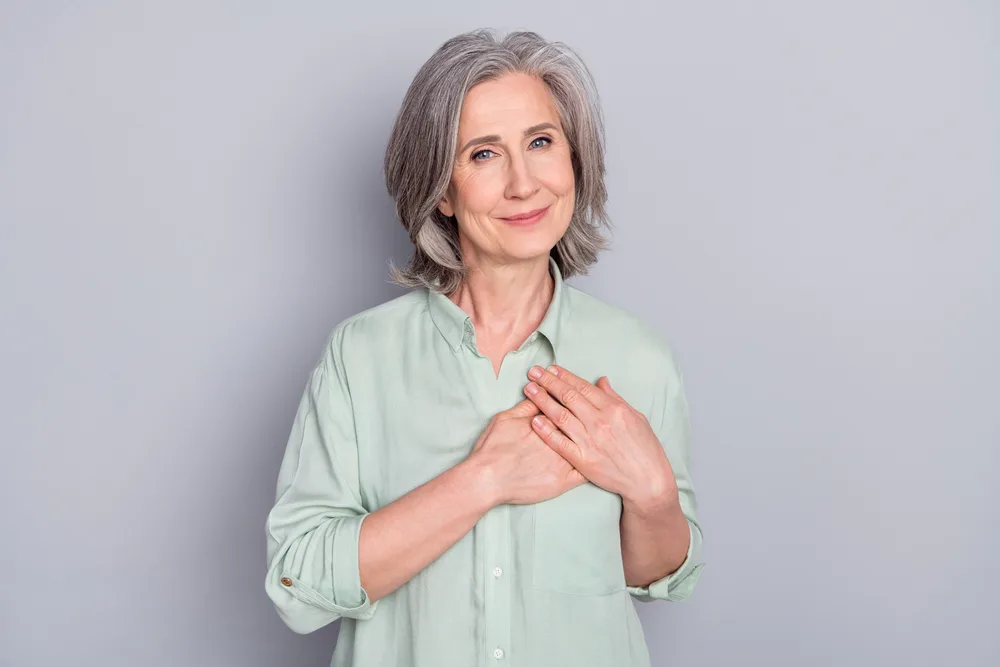 Carrie is a food writer and editor with more than 15 years of experience. She has worked for some of the biggest names in the food industry, including Bon Appétit, Food & Wine, and Martha Stewart Living.
As the Editor in Chief of IntroChicago.com, Carrie oversees all of the content on the site. She also manages the team of contributing writers and editors, who help to create delicious recipes, helpful tips, and informative articles that you'll find on the site.
A native of the Chicago area, Carrie is passionate about all things food. She loves trying new restaurants and experimenting with new recipes in her kitchen. She's also a graduate of the Culinary Institute of America, so she knows a thing or two about food!