If you're looking for creative sides to accompany your turkey burger, you've come to the right place.
But first, let's consider what makes a great accompaniment: turkey burgers need something flavorful enough not to get lost in the mix yet light and fresh enough as not to detract from the protein itself.
To that end, we have compiled an excellent list of 10 mouthwatering sides that should pair perfectly with any kind of juicy turkey burger!
Get ready for some serious taste bud tantalization – so grab your grocery list and read on!
What to Serve with Turkey Burgers? 10 BEST Options
1. Shoestring Fries
Shoestring fries are the perfect sidekick to any burger, turkey or otherwise.
They're crispy, salty and oh-so-addictive.
But what sets shoestring fries apart from other types of fries is their thin, delicate texture.
When it comes to taste, shoestring fries definitely pack a flavor punch.
But their real appeal lies in their unique texture.
These ultra-thin fries are crispy on the outside and fluffy on the inside.
And because they're so thin, they absorb all sorts of delicious flavors – from ketchup to ranch dressing.
If you're looking for a way to elevate your turkey burger game, then look no further than shoestring fries.
Here are a few tips on how to make them even more delicious:
Serve them with a dipping sauce: Aioli, ketchup, mustard – the sky's the limit.
Sprinkle them with some seasoning: Garlic salt, paprika, chili powder – again, the options are endless.
Make them into a Loaded Fries: Top them with cheese, bacon bits, chives – you get the idea.
2. Grilled Lemon Butter Asparagus
Grilled lemon butter asparagus is a simple but delicious side dish that pairs well with turkey burgers.
The asparagus is grilled until slightly charred and then tossed in a lemon butter sauce.
The result is a dish that is packed with flavor and has a great texture.
The key to making this dish really shine is to use good quality asparagus.
Look for asparagus that is bright green and has firm, crisp spears.
If you can find thin spears of asparagus, that's even better.
Avoid asparagus that is yellow or limp.
When it comes to grilling the asparagus, don't be afraid to get some char on the spears.
This will give them a nice smoky flavor that pairs well with the lemon butter sauce.
If you are worried about the asparagus burning, you can always wrap them in foil before grilling.
To take this dish to the next level, try garnishing it with some shaved Parmesan cheese or fresh herbs like basil or thyme.
3. Air Fryer Ranch Broccoli
Looking for a delicious and healthy side dish to serve with your turkey burgers? Look no further than air fryer ranch broccoli.
This dish is packed with flavor and nutrients, and it's super easy to make.
The key to making this dish taste great is to get the broccoli nice and crispy.
The air fryer does a great job of this, and it also helps to keep the broccoli from getting soggy.
I like to use a bit of olive oil in the air fryer for this recipe, but you could also use cooking spray if you prefer.
Once the broccoli is crispy, it's time to add the ranch dressing.
I like to use a light or fat-free ranch for this recipe, but you can use whatever kind you like best.
Just be sure to give the broccoli a good coating of dressing so that it's nice and flavorful.
If you're looking for an extra bit of flavor, you can also top the broccoli with some shredded cheese before serving.
I like to use sharp cheddar cheese, but any kind will work well.
Just be sure to add the cheese a few minutes before the broccoli is done so that it has time to melt.
This dish is best served warm, but it can also be enjoyed at room temperature.
If you have leftovers, they will keep in the fridge for up to 3 days.
4. Baked Sweet Potato Chips
Baked sweet potato chips are the perfect side dish to any meal, especially a turkey burger.
Sweet potatoes are packed with nutrients like vitamins A and C, making them a healthier option than regular potatoes.
These chips are also incredibly easy to make.
Simply slice up some sweet potatoes into thin chips, drizzle with olive oil and bake in a preheated oven until crispy.
Sweet potato chips have a lovely sweetness to them that pairs well with the savory flavors of a turkey burger.
The chips are also nice and crispy, providing a satisfying crunch in every bite.
For an extra bit of flavor, try sprinkling the chips with some sea salt or dipping them in your favorite sauce.
Making baked sweet potato chips is incredibly simple.
However, there are a few tips and tricks you can use to elevate this dish.
First, be sure to slice the sweet potatoes thinly so that they cook evenly.
It's also important to drizzle the chips with olive oil before baking; this will help them get nice and crispy.
Finally, don't forget to season the chips with salt or your favorite spices before serving.
By following these tips, you'll be sure to impress your guests with delicious, homemade sweet potato chips.
5. Roasted Brussels Sprouts with Cranberries and Pecans
Looking for a delicious and healthy side dish to serve with your turkey burgers? Look no further than roasted Brussels sprouts with cranberries and pecans.
This dish is packed with flavor and nutrients, and it's easy to make.
Roasting Brussels sprouts brings out their natural sweetness, and the cranberries and pecans add a lovely tartness and crunch.
This dish is sure to please everyone at the table.
And if you're looking for ways to elevate it, here are a few tips:
Add some crumbled bacon or pancetta for extra flavor.
Try roasting the Brussels sprouts with balsamic vinegar for a deeper flavor.
For a truly decadent dish, top with shaved Parmesan cheese before serving.
6. Creamy Mashed Potatoes
Creamy mashed potatoes are one of the most comforting and delicious dishes out there.
They're perfect for a winter dinner or holiday feast.
And while they may seem simple, there are a few things you can do to elevate them and make them even more delicious.
First, let's talk about taste and texture.
When it comes to mashed potatoes, you want them to be nice and creamy.
This means using plenty of milk and butter.
But if you really want to take things up a notch, you can use heavy cream instead of milk.
This will make them even richer and more decadent.
As for texture, you want your potatoes to be smooth and creamy, without any lumps.
The best way to achieve this is to use a potato ricer or food mill.
If you don't have either of those, you can also use a fork or a masher, but it will take longer and the results won't be as smooth.
Now let's talk about how to elevate these mashed potatoes even further.
One simple way is to add some shredded cheese to the mix.
This will give them an extra boost of flavor and make them even more irresistible.
You could also stir in some cooked bacon or pancetta for a bit of salty goodness.
Or try adding roasted garlic for a touch of sweetness.
Really, the possibilities are endless when it comes to elevating your mashed potatoes.
7. Honey Glazed Carrots
These honey glazed carrots are the perfect side dish to any meal.
They're sweet and savory, with a slight crunch from the carrots.
And they're so easy to make.
Just a few simple ingredients and you've got a delicious dish that everyone will love.
The key to making these carrots really shine is in the glaze.
A combination of honey, butter, and spices gives these carrots a wonderful flavor that is both sweet and savory.
The carrots themselves should be slightly crunchy, so don't overcook them.
You want them to have a little bit of bite so that they can stand up to the glaze.
Here are a few tips for making the perfect honey glazed carrots:
Use fresh carrots for the best flavor and texture.
Cut the carrots into even pieces so that they cook evenly.
Don't overcook the carrots – you want them to be slightly crunchy.
Be generous with the glaze – it's what makes these carrots so special.
8. Green Bean Casserole
Green bean casserole is a holiday classic for a reason – it's delicious.
This dish is usually made with cream of mushroom soup and topped with fried onions, but there are so many ways to elevate it.
One way to make this dish even more flavorful is to use fresh green beans instead of canned.
You can also experiment with different kinds of mushrooms – shiitake, oyster, or porcini would all be good choices.
And for the topping, why not try panko bread crumbs mixed with Parmesan cheese?
Use fresh green beans for the best flavor.
Cook the green beans until they're just tender – you don't want them to be mushy.
Use a good quality cream of mushroom soup – homemade is even better.
Be generous with the toppings – everyone loves extra fried onions and cheese.
9. Macaroni and Cheese
Macaroni and cheese is the ultimate comfort food.
It's rich, creamy, and packed with cheesy goodness.
But sometimes, it can be a little too heavy.
Here are some tips on how to lighten up your mac and cheese while still keeping all of the flavor.
First, try using a lighter cheese.
Instead of cheddar, try using mozzarella or Swiss.
You can also use a mix of different cheeses to get different flavors.
Second, add some veggies to your mac and cheese.
Grated carrots, chopped broccoli, or even spinach would be a great way to sneak in some extra nutrition.
Finally, try using a lighter pasta.
Whole wheat pasta has more fiber and nutrients than traditional white pasta.
It will also fill you up faster so you won't be tempted to go back for seconds.
10. Pumpkin Pie
Pumpkin pie is a classic Thanksgiving dessert. It's rich, creamy, and full of fall flavor.
But what if you want to elevate your pumpkin pie game? Here are some tips:
Try using a different type of pumpkin. There are many different varieties of pumpkins out there, each with its own unique flavor. So why not experiment?
Add some spice to your pumpkin pie. A little cinnamon, nutmeg, or even ginger can go a long way in making your pumpkin pie even more flavorful.
Use fresh ingredients. This may take a bit more effort, but it'll be worth it in the end. Fresh pumpkins, eggs, and cream will make your pumpkin pie taste even better.
Get creative with the crust. Sure, a traditional pastry crust is delicious. But why not try something different? Graham cracker crusts, shortbread crusts, and even chocolate crusts can all be delicious choices for your pumpkin pie.
Conclusion
I have provided 10 great options for what to serve with your turkey burgers.
From traditional sides like roasted potatoes and carrots, to more unique dishes like green bean casserole or macaroni and cheese, there is something for everyone.
I hope this blog post has been helpful in deciding what to serve at your next cookout or family gathering.
Check out our other blog posts for more great ideas on what to make for your next meal.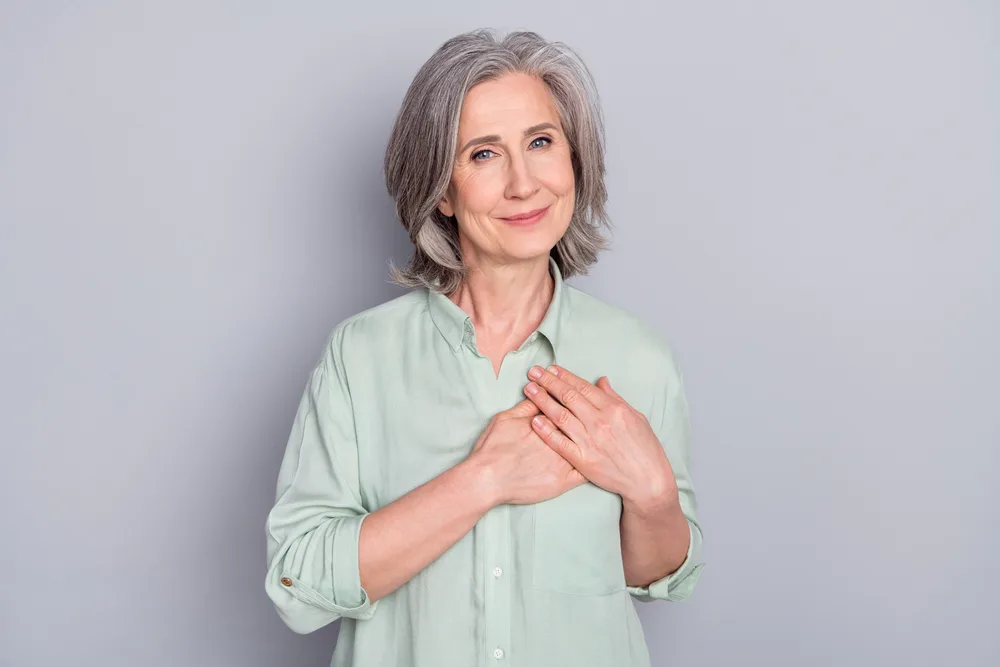 Carrie is a food writer and editor with more than 15 years of experience. She has worked for some of the biggest names in the food industry, including Bon Appétit, Food & Wine, and Martha Stewart Living.
As the Editor in Chief of IntroChicago.com, Carrie oversees all of the content on the site. She also manages the team of contributing writers and editors, who help to create delicious recipes, helpful tips, and informative articles that you'll find on the site.
A native of the Chicago area, Carrie is passionate about all things food. She loves trying new restaurants and experimenting with new recipes in her kitchen. She's also a graduate of the Culinary Institute of America, so she knows a thing or two about food!