If you're looking for an exciting and unique dinner idea, fried oysters might be a great option!
They make a wonderful center-piece to your meal and offer a unique seafood flavor that can bring about some mystique in the kitchen.
But one of the most perplexing questions when serving up something like this is: what should I serve with it?
Well, look no further — we've put together 10 amazing side dish recipes that will pair perfectly with your fried oysters.
Whether you're looking for something light and pickled or vibrant and roasted vegetables, this list has got it all!
What to Serve with Fried Oysters? 10 Side Dishes
1 – Remoulade Sauce
Remoulade sauce is a French condiment that is typically made with mayonnaise, mustard, and pickles.
It can also include other ingredients such as anchovies, capers, garlic, and herbs.
The sauce is usually used as a dipping sauce or spread for fish, seafood, and meats.
The taste of remoulade sauce is tangy and slightly sweet.
The texture is creamy and smooth. There are many ways to elevate the dish.
One way is to add more spices to the sauce.
Another way is to use it as a marinade for chicken or fish.
You can also add it to a salad or use it as a dip for vegetables.
2 – Cheesy Grits
There's something about grits that just make them so comforting.
Maybe it's the creamy, cheesy texture or the fact that they can be dressed up or down depending on your mood.
Whatever the case may be, we can all agree that grits are delicious.
And while there are many different ways to enjoy grits – plain, with butter, topped with eggs – one of our favorite ways is with cheese.
The sharpness of the cheese cuts through the creaminess of the grits and elevates the dish to a whole new level.
If you're looking for a side dish that is sure to please, look no further than cheesy grits.
Here are a few tips on how to make them even better:
Use good quality cheese. A lot of the flavor in this dish comes from the cheese, so using a quality brand will make a big difference.
Cook the grits according to package instructions, but add an extra half cup of water to prevent them from becoming too thick.
Add the cheese slowly, stirring until it is fully melted and incorporated into the grits.
3 – Sauteed Zucchini and Corn
When it comes to side dishes, sometimes the simplest ones are the best.
Take sauteed zucchini and corn, for example.
This dish is so easy to make and can be elevated in so many different ways.
The key is to get the right balance of flavor and texture.
The zucchini should be cooked just enough so that it's still slightly firm to the bite.
You don't want it to be mushy.
The corn should also be cooked, but not too much or it will lose its sweetness.
A little bit of garlic added to the mix is always a good idea.
As for seasoning, you can really go in any direction you want.
Some people like to add a little bit of red pepper flakes for a little bit of heat.
Others like to keep it simple with just salt and pepper.
No matter what you do, this dish is sure to be a hit.
4 – Pickled Red Cabbage
Pickled red cabbage is a dish that is often overlooked but can be so delicious when done right.
The key to making this dish shine is in the pickling process – you want to make sure that the cabbage is well-flavored and has a nice crunch to it.
Here are some tips on how to make the perfect pickled red cabbage:
Taste and texture are important when it comes to pickled red cabbage.
You want the cabbage to be nicely seasoned and have a bit of a crunch to it.
The best way to achieve this is by using fresh, high-quality ingredients and taking your time with the pickling process.
It's also important to choose the right container for your pickled red cabbage.
A glass jar with a tight-fitting lid works best so that the cabbage stays crisp and fresh-tasting.
Be sure to sterilize the jar before adding the cabbage, and don't forget to add a little bit of salt to the water when boiling it – this will help to keep the cabbage crunchy.
Once you've followed these tips, you'll be well on your way to making perfect pickled red cabbage every time.
5 – Green Bean Casserole
Green bean casserole is a holiday staple for many families.
The dish is simple to make and can be easily tailored to your liking.
The classic casserole is made with green beans, cream of mushroom soup, and fried onions.
Some people also like to add cheese to the mix.
The dish is relatively bland in taste and has a mushy texture.
However, there are ways to elevate the flavors and textures of the dish.
For example, you could use fresh green beans instead of canned ones.
You could also cook the green beans in bacon fat or olive oil to give them more flavor.
Adding roasted garlic or shallots would also add more depth of flavor to the dish.
If you're looking for a more robust side dish, green bean casserole might not be the best option.
But if you're looking for something easy to make that everyone will enjoy, green bean casserole is a safe bet.
6 – Roasted Brussels Sprouts
Brussels sprouts are a nutrient-dense vegetable that is often roasted and served as a side dish.
These small, green vegetables are high in fiber and vitamins A, C, and K.
They can be roasted with olive oil and sea salt for a simple side dish, or elevated with additional seasonings like garlic or lemon juice.
Roasting Brussels sprouts brings out their natural sweetness and makes them slightly crispy on the outside.
When done correctly, they should be fork-tender on the inside.
Roasting at a high temperature (400 degrees Fahrenheit or higher) will help to achieve this.
Be sure to cut the Brussels sprouts in half so that they cook evenly.
There are endless ways to elevate this simple side dish.
Add some garlic or shallots for extra flavor, toss with freshly grated Parmesan cheese, or squeeze fresh lemon juice over top just before serving.
No matter how you prepare them, roasted Brussels sprouts make a delicious and healthy addition to any meal.
7 – Sweet Potato Fries
Fried oysters are a delicious and decadent treat, but they can be a bit tricky to pair with the perfect side dish.
While you could simply serve them with some lemon wedges and call it a day, why not take things up a notch with these sweet potato fries?
These fries have the perfect balance of sweetness and savoriness, and their crispy texture pairs perfectly with the creamy oysters.
Plus, they're super easy to make.
Simply cut your sweet potatoes into fry-sized pieces, toss them in some oil, and bake in a preheated oven until crispy.
Season to taste with salt and pepper, and serve alongside your fried oysters.
Looking for an extra little something to elevate this dish? Try dipping your sweet potato fries in a homemade remoulade sauce or serving them with a sprinkle of fresh herbs.
No matter how you enjoy them, we guarantee they'll be gone in no time.
8 – Baked Mac and Cheese
There's nothing quite like a big bowl of warm, creamy mac and cheese.
The classic dish is comfort food at its finest, and can be made in a variety of ways.
One of our favorite ways to enjoy mac and cheese is by baking it in the oven.
Baked mac and cheese has a beautiful crispy top layer, with a soft and cheesy interior.
The key to getting the perfect baked mac and cheese is all in the sauce.
You want to make sure your sauce is nice and thick so that it doesn't get too runny when baked.
We also recommend adding in some extra spices to give it an extra kick.
If you're looking for a side dish that will please everyone, look no further than baked mac and cheese.
It's the perfect comfort food for a chilly evening, and can be easily elevated with some simple ingredients.
Give it a try tonight.
9 – Roasted Cauliflower
There's something about roasted cauliflower that just makes it so much more delicious than when it's cooked any other way.
Maybe it's the way that the edges get nice and crispy, while the inside stays soft and fluffy.
Or maybe it's the fact that roasting brings out the natural sweetness of the cauliflower.
Whatever the reason, roasted cauliflower is one of our favorite side dishes to serve with fried oysters.
The key to perfect roasted cauliflower is to cook it at a high temperature so that the edges get nice and crispy.
We like to roast ours at 400 degrees Fahrenheit for about 20 minutes.
You can also add some flavor to your roasted cauliflower by tossing it with some olive oil and your favorite spices before putting it in the oven.
One of our favorite spice combinations is garlic powder, onion powder, and paprika.
If you're looking for an extra special way to elevate your roasted cauliflower, try topping it with some shredded Parmesan cheese or chopped fresh herbs like parsley or thyme.
10 – Salad
A salad is a great way to round out a meal and there are endless possibilities when it comes to what you can include in one.
Fried oysters go great with a salad because they add a nice crunch and are packed with flavor.
When it comes to taste, you want to make sure that your salad has a good balance of flavors.
This means including a variety of fruits, vegetables, and proteins.
For the fried oysters, you could add some diced avocado or even grilled shrimp.
As for the dressing, something light and citrusy would be best so that it doesn't overpower the other ingredients.
In terms of texture, you want to make sure that your salad has a good mix of crunchy, chewy, and soft elements.
The fried oysters will obviously provide the crunch factor but you could also add some chopped nuts or croutons.
For the chewy element, dried fruit or roasted veggies would be good options.
And for the soft component, ripe fruits or cooked grains would work well.
Putting together an elevated salad is all about finding the right combination of flavors, textures, and colors.
By including fried oysters in your salad, you're guaranteed to have a dish that's both delicious and satisfying.
Conclusion
There are many great side dishes that go well with fried oysters.
I have listed ten of my favorites above.
Each dish has a unique taste and texture that will elevate your fried oyster experience.
I hope this blog post has been helpful in deciding what to serve with your next order of fried oysters.
Let me know what side dish is your favorite in the comments below.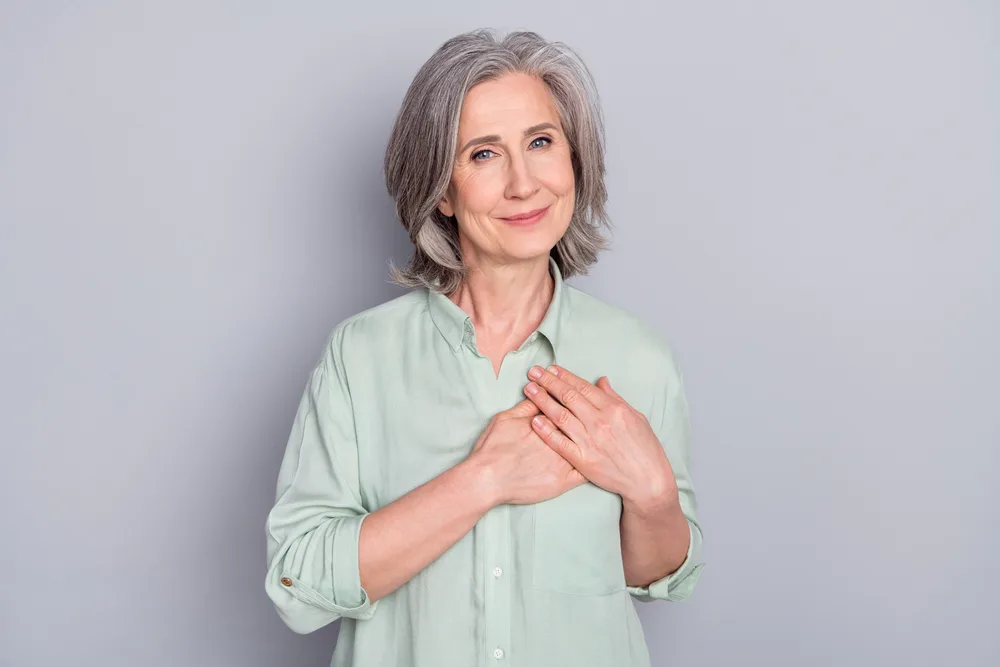 Carrie is a food writer and editor with more than 15 years of experience. She has worked for some of the biggest names in the food industry, including Bon Appétit, Food & Wine, and Martha Stewart Living.
As the Editor in Chief of IntroChicago.com, Carrie oversees all of the content on the site. She also manages the team of contributing writers and editors, who help to create delicious recipes, helpful tips, and informative articles that you'll find on the site.
A native of the Chicago area, Carrie is passionate about all things food. She loves trying new restaurants and experimenting with new recipes in her kitchen. She's also a graduate of the Culinary Institute of America, so she knows a thing or two about food!