Are you planning on having baked ham for dinner but don't know what to serve with it?
You're not alone- finding the perfect side dishes for a dish like baked ham can be quite daunting.
With so many delicious options out there, from traditional accompaniments to unique recipes, it can be hard to make a decision!
Don't worry – today we are here to help you choose the absolute best pairings for your next meal of baked ham.
We have put together 10 amazing recipes that will perfectly complement the entree and deliver a mouthwatering meal that everyone is sure to enjoy.
Read on to find out our favorite suggestions – how could you say no when they look this good?!
What to Serve with Baked Ham? 10 BEST Options
1. Green Beans
Green beans are a versatile and tasty option to serve with baked ham.
They can be boiled, sautéed, or roasted to bring out their natural flavor.
Green beans are also a good source of vitamins A, C, and K, as well as fiber.
When boiling green beans, make sure to not overcook them.
You want the beans to retain their bright green color and have a slightly crunchy texture.
To do this, cook the beans for 3-5 minutes in boiling water.
Then, remove them from the heat and immediately place them in ice water.
This will stop the cooking process and help preserve their color and texture.
If you want to elevate your green bean dish, try roasting them in the oven with some olive oil, garlic, and salt.
Roasting green beans at a high temperature brings out their natural sweetness and makes them slightly crispy.
This is a delicious side dish that is sure to please everyone at the table.
2. Corn on the Cob
There's nothing quite like the taste of sweet, juicy corn on the cob.
This summertime staple is the perfect side dish to any meal, and goes especially well with baked ham.
Corn on the cob is not only delicious, but it's also relatively healthy.
It's a good source of fiber and vitamins, and can be cooked in a variety of ways.
The best way to cook corn on the cob is to boil it.
This method brings out the sweetness of the corn and results in a tender, juicy cob.
You can also grill or roast your corn for a slightly smoky flavor.
If you're looking for something a little different, try slathering your corn in a flavorful compound butter before grilling or roasting.
No matter how you cook it, corn on the cob is best served hot off the grill or out of the pot.
But if you're looking to elevate this dish even further, try serving it with some chili-lime butter or cilantro-lime pesto.
These zesty sauces add a delicious kick of flavor that takes this simple side dish to new heights.
3. Mashed Potatoes
Mashed potatoes are a classic side dish that goes well with baked ham.
They are creamy and rich, and can be easily dressed up with additional ingredients.
The key to great mashed potatoes is to start with starchy potatoes.
Russet or Yukon Gold potatoes are both good choices.
You'll want to boil the potatoes until they are very soft, which will make them easy to mash.
Be careful not to overcook the potatoes, or they will become waterlogged and mushy.
Once the potatoes are cooked, add in some butter and milk (or cream) to make them extra creamy.
Season generously with salt and pepper, then taste and adjust as necessary.
For an extra flavor boost, try adding in some shredded cheese, chopped fresh herbs, or a dollop of sour cream.
4. Baked Sweet Potato
Baked sweet potatoes are a classic side dish that can be enjoyed all year round.
They are simple to make and can be easily customized to your liking.
Sweet potatoes are packed with nutrients and are a great source of fiber, vitamins A and C.
When it comes to taste and texture, baked sweet potatoes are soft and fluffy on the inside with a slight sweetness.
The skin is also edible and provides a nice crunch.
To elevate this dish, you can top it with shredded cheese, green onions, sour cream, or even bacon bits.
For a more savory option, try adding rosemary or thyme.
Here are some tips for the perfect baked sweet potato:
Preheat your oven to 400 degrees Fahrenheit.
Wash your sweet potatoes thoroughly and dry them off before wrapping them in foil.
Place the wrapped sweet potatoes on a baking sheet and bake for 45-50 minutes.
Remove from the oven and let them cool for a few minutes before unwrapping.
5. Broccoli Salad
Looking for a new dish to bring to your next potluck or picnic? Why not try broccoli salad? This dish is full of flavor and texture, and can be easily elevated to suit any taste.
The key to a good broccoli salad is in the balance of flavors.
You'll want to start with a base of fresh, crisp broccoli florets.
To this, you'll add diced onions, bacon, and shredded cheese.
For the dressing, a simple mixture of mayonnaise, vinegar, and sugar will do the trick.
Add a little salt and pepper to taste, and you're good to go.
If you're looking to give your broccoli salad a little extra zing, try adding some chopped red grapes or sunflower seeds.
For a more savory option, crumbled blue cheese makes a delicious addition.
6. Cranberry Sauce
Cranberry sauce is a holiday staple for many families, and for good reason – it's delicious.
The tartness of the cranberries is offset by the sweetness of the sugar, creating a unique flavor that is perfect for complementing a holiday feast.
The sauce also has a wonderful texture, thanks to the natural pectin in the cranberries.
When cooked, the cranberries release this pectin, which thickens the sauce and gives it a wonderfully smooth consistency.
So if you're looking for a delicious and easy-to-make side dish for your next holiday meal, give cranberry sauce a try – you won't be disappointed.
7. Honey Glazed Carrots
These honey glazed carrots are the perfect side dish to any holiday meal.
They're sweet, savory, and full of flavor. Plus, they're so easy to make.
Simply roasted carrots are elevated with a honey glaze, making them irresistible.
The key to making these carrots extra delicious is in the honey glaze.
Be sure to use a good quality honey for the best flavor.
You can also add a touch of spice with a pinch of cayenne pepper.
The cayenne pepper gives the carrots a bit of heat, but it's not too spicy.
If you want more heat, you can always add more cayenne pepper to taste.
These honey glazed carrots are the perfect side dish to any holiday meal.
They're sweet, savory, and full of flavor. Plus, they're so easy to make.
Simply roasted carrots are elevated with a honey glaze, making them irresistible.
To make these carrots even more special, try roasting them with some fresh thyme or rosemary.
The herbs give the carrots an extra depth of flavor that is absolutely amazing.
You can also toss the carrots with some chopped nuts before glazing them with honey.
I like to use pistachios or hazelnuts, but you can use whatever you like best.
8. Macaroni and Cheese
There are few dishes more comforting than a big bowl of macaroni and cheese.
The creamy sauce and cheesy pasta is the perfect comfort food for a cold winter's day.
And while it may be tempting to just open a box of Kraft Dinner, there are ways to elevate this dish and make it even better.
For starters, it's important to use good quality cheese.
A mix of sharp cheddar and Gruyere will give your mac and cheese a nice balance of flavor.
You can also experiment with other cheeses like Gouda or Brie.
If you're feeling really indulgent, you can even add in some bacon or truffle oil.
The key to a good mac and cheese is all in the sauce.
Be sure to cook your pasta in the sauce so that it absorbs all of the flavor.
And don't be afraid to really load up on the cheese – the more, the better.
9. Rolls and Butter
There's nothing quite like a warm, fluffy roll straight out of the oven.
And when you add a little butter to the mix, you've got a real winner on your hands.
But what are the best ways to enjoy this classic dish? Here are a few tips:
Taste and texture are important when it comes to rolls and butter.
Be sure to choose a good quality butter that will complement the flavor of the roll.
For a richer flavor, you can also opt for flavored butters, such as garlic or herb butter.
If you're looking for a bit of texture contrast, try pairing your rolls and butter with a crunchy side dish.
Something like roasted potatoes or a simple salad would be perfect.
And finally, don't be afraid to get creative with your toppings.
A dollop of honey or jam can really take this dish to the next level.
So go ahead and experiment until you find your perfect combination.
10. Fruit Salad
Fruit salad is a dish consisting of various kinds of fruit, usually served in a sugar-syrup or lemon juice.
Fruit salads can be made from fresh, canned, frozen or dried fruits.
A typical fruit salad will contain a mix of sweet and sour flavors, as well as different textures.
The sweetness comes from the sugar in the syrup or lemon juice, while the sourness is provided by the citrus fruits.
The different textures come from the various types of fruits used.
There are many ways to elevate a simple fruit salad.
One way is to add a creamy element, such as yogurt or whipped cream.
Another way is to add some crunch, such as chopped nuts or granola.
Lastly, you can add a savory element, such as crumbled cheese or bacon bits.
Conclusion
In conclusion, these are the 10 best side dishes to have with baked ham.
Each dish goes well with the rich taste of ham and will elevate your meal to the next level.
Do you have a favorite side dish that you like to have with baked ham? Let us know in the comments below.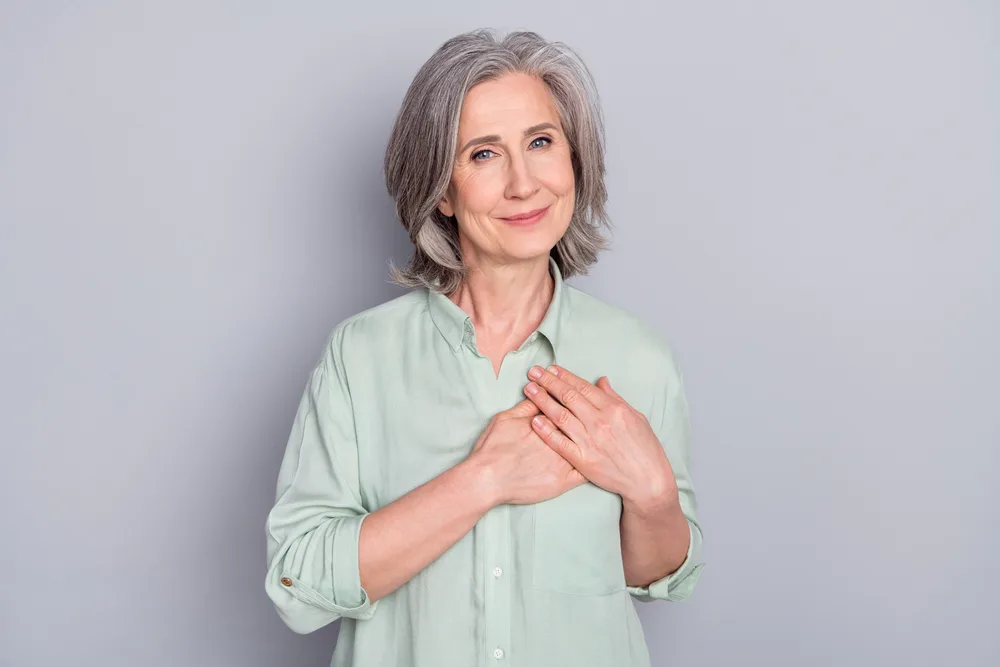 Carrie is a food writer and editor with more than 15 years of experience. She has worked for some of the biggest names in the food industry, including Bon Appétit, Food & Wine, and Martha Stewart Living.
As the Editor in Chief of IntroChicago.com, Carrie oversees all of the content on the site. She also manages the team of contributing writers and editors, who help to create delicious recipes, helpful tips, and informative articles that you'll find on the site.
A native of the Chicago area, Carrie is passionate about all things food. She loves trying new restaurants and experimenting with new recipes in her kitchen. She's also a graduate of the Culinary Institute of America, so she knows a thing or two about food!