Pork roast has to be one of the most versatile proteins you can serve at a dinner table.
In just one bite, you get tons of flavor enveloped in juicy, tender meat that melts in your mouth!
But the real question is: What are some delicious side dishes that will bring out the full potential of this amazing dish?
Don't worry – we have 14 tasty and easy options for you to choose from that will complement any pork roast perfectly.
Plus, if you're stuck cooking a meal for your family or friends with dietary restrictions, these sides should do the trick as almost all are gluten-free and several are vegetarian/vegan friendly too!
So sit back and relax—we've got it all covered here.
What to Serve with Pork Roast? 14 TASTY Side Dishes
1. Oven Roasted Potatoes
Looking for a delicious and easy side dish to accompany your pork roast? Look no further than oven-roasted potatoes.
This dish is packed with flavor and is the perfect way to round out any meal.
Oven roasted potatoes are a versatile dish that can be enjoyed by everyone.
They are soft on the inside and slightly crispy on the outside, making them the perfect side for any occasion.
Plus, they are incredibly easy to make.
Simply toss some diced potatoes in olive oil and your favorite seasonings, then bake in a preheated oven until golden brown.
There are endless ways to elevate this dish and make it your own.
Try adding some chopped herbs or garlic for an extra punch of flavor.
You could also experiment with different seasonings and spices to find what you like best.
Whatever you do, be sure to roast those potatoes until they are nice and crispy – it'll make all the difference in the world.
2. Honey Glazed Carrots
There's nothing quite like the taste of honey-glazed carrots.
The sweet and savory flavors combine to create a dish that's simply irresistible.
And the best part is, it's so easy to make.
The key to making honey-glazed carrots is to get the right balance of sweetness and savoriness.
You don't want the carrots to be too sweet, or else they'll lose their flavor.
And you don't want them to be too savory, or else they'll be too salty.
The key is to find a recipe that has just the right amount of both.
Another important tip is to make sure that the carrots are cooked properly.
They should be tender but not mushy.
If they're too hard, they won't absorb the flavors of the glaze.
If they're too soft, they'll fall apart and be difficult to eat.
The best way to ensure perfectly cooked carrots is to roast them in the oven.
3. Green Beans Almondine
Green beans almondine is a simple but delicious dish that can be enjoyed as a side or main course.
The key to making this dish great is to cook the green beans until they are tender but still have a slight crunch.
You also want to make sure that the sauce is not too heavy or oily.
The taste of green beans almondine is mostly savory with a hint of sweetness from the almonds.
The texture is crunchy and slightly chewy.
There are a few things you can do to elevate this dish.
First, you can blanch the green beans in salted water before cooking them in the sauce.
This will help to keep their color bright and prevent them from getting overcooked.
You can also experiment with different types of nuts, such as hazelnuts or pecans.
Finally, try serving green beans and almondine with grilled chicken or fish for a complete meal.
4. Cranberry Sauce
Cranberry sauce is a holiday staple, but it doesn't have to be boring.
This side dish can be elevated with the right ingredients and techniques.
First, let's talk about taste.
Cranberry sauce is tart and acidic, so it pairs well with rich, fatty dishes like pork roast.
The sweetness of the cranberries is also a nice contrast to the savory flavors of the pork.
Texture-wise, cranberry sauce is thick and jammy.
It can be smooth or chunky, depending on your preference.
If you want a smoother sauce, make sure to cook the cranberries down until they're soft and mushy.
For a more textured sauce, leave some of the berries wholes.
Now let's talk about ways to elevate this dish.
One way is to add some spice with fresh ginger or ground cloves.
You could also add some alcohol for an extra depth of flavor.
A splash of orange juice or apple cider vinegar will also brighten up the sauce.
5. Apple Cider Gravy
This apple cider gravy is the perfect addition to your pork roast.
It's got a delicious sweetness from the apple cider and a rich creaminess from the heavy cream.
Plus, it's super easy to make.
Simply combine all of the ingredients in a small saucepan and cook over low heat until everything is combined and heated through.
The taste and texture of this gravy are out of this world.
The apple cider gives it a delicious sweetness, while the heavy cream makes it nice and creamy.
Plus, the thyme adds a beautiful herbaceous flavor that really elevates the dish.
If you want to really take this dish to the next level, try serving it with some roasted Brussels sprouts and mashed potatoes.
The gravy will pair perfectly with both of these dishes, and you'll have an amazing meal that your family and friends will love.
6. Sweet Potato Casserole
This dish is a Southern favorite, and for a good reason – it's delicious.
Sweet potato casserole is typically made with sweet potatoes that have been mashed and combined with sugar, butter, eggs, and spices like cinnamon and nutmeg.
This mixture is then spread into a baking dish and topped with things like marshmallows or pecans.
The result is a rich, sweet, and satisfying casserole that is perfect for holiday gatherings or any time you're in the mood for comfort food.
One of the best things about sweet potato casserole is that it can be easily elevated to suit any taste.
For example, if you're not a fan of marshmallows, you could top your casserole with crumbled bacon or chopped pecans instead.
Or, if you want to give your casserole a little bit of a kick, try adding some grated ginger or diced jalapenos to the mash.
7. Butternut Squash Soup
Butternut squash soup is a creamy, flavorful soup that is perfect for fall and winter.
The soup is made with roasted butternut squash, onions, garlic, and chicken or vegetable broth.
It is typically garnished with green onions, croutons, and/or shredded cheese.
Butternut squash soup is creamy and smooth in texture with a slight sweetness from the squash.
The soup can be spiced up with additional seasonings such as cayenne pepper, curry powder, or freshly grated ginger.
For an extra bit of flavor, try roasting the squash with some maple syrup before adding it to the soup pot.
When serving butternut squash soup, be sure to ladle it into bowls and then garnish each bowl with your desired toppings.
Green onions, croutons, and shredded cheese are all classic toppings for this soup.
You could also try chopped bacon or pancetta, diced apples or pears, or a dollop of sour cream or yogurt.
8. Acorn Squash with Maple Syrup
Acorn squash with maple syrup is a classic fall dish that is simple to make and oh-so-delicious.
The sweet, rich flavor of the maple syrup pairs perfectly with the earthy taste of the acorn squash, making for a heavenly combination.
This dish is also relatively healthy, as both acorn squash and maple syrup are packed with nutrients.
The key to making this dish shine is to use quality ingredients.
Look for organic acorn squash that is fresh and in season.
The same goes for the maple syrup – choose a pure, 100% maple syrup for the best flavor.
When it comes to cooking acorn squash, roasting is hands-down the best method.
This brings out the natural sweetness of the squash and gives it a lovely caramelized flavor.
Simply slice the squash in half, remove the seeds, drizzle with maple syrup, and roast in a preheated oven until tender.
There are endless ways to elevate this dish and make it even more special.
A sprinkle of chopped pecans or walnuts adds a nice crunch, while a dollop of whipped cream or vanilla ice cream takes it over the top.
If you're feeling adventurous, try adding a splash of bourbon to the maple syrup before roasting – trust us, it's amazing.
However you choose to enjoy it, acorn squash with maple syrup is sure to please.
9. Brussels Sprouts with Bacon
There's nothing quite like the taste of Brussels sprouts with bacon.
The savory flavor of the bacon pairs perfectly with the slightly bitter taste of the Brussels sprouts, and the textures complement each other perfectly.
This dish is a true classic for a reason.
If you're looking to elevate this dish, there are a few things you can do.
First, try roasting your Brussels sprouts instead of boiling them.
Roasting brings out a deeper flavor in the Brussels sprouts and gives them a slight crunch.
You can also add some chopped-up pancetta or ham instead of bacon for an even richer flavor.
Finally, top it all off with a sprinkle of Parmesan cheese for some extra depth of flavor.
10. Cornbread Stuffing
There's nothing quite like a warm, fluffy piece of cornbread stuffing on a cold winter day.
This dish is traditionally made with cornbread, onions, celery, and herbs, but there are endless variations you can experiment with.
The best part about cornbread stuffing is that it's so versatile – it can be dressed up or down to suit any occasion.
When it comes to taste and texture, cornbread stuffing is definitely on the heartier side.
The cornbread provides a nice crunch, while the onions and celery add a touch of sweetness and crunch.
The herbs give the dish a nice savory flavor.
If you're looking for something extra flavorful, try adding some sausage or bacon to the mix.
For a vegetarian option, swap out the meat for mushrooms or another vegetable of your choice.
To make it even more hearty, top your cornbread stuffing with gravy or cranberry sauce.
Looking for something truly unique? Try adding some chopped apples or raisins for a sweet and tart twist.
11. Mac and Cheese
Mac and cheese is classic comfort food that everyone loves.
It's rich and creamy, with the perfect balance of cheesy goodness.
But sometimes, it can be a little too heavy.
Here are some tips on how to lighten up your mac and cheese without sacrificing taste or texture.
First, try using lighter cheese.
Instead of cheddar, try using Gruyere or Swiss.
These cheeses have a more delicate flavor, so they won't overpower the dish.
You can also use a mix of different cheeses for a more complex flavor profile.
Second, try using less cheese.
This may seem counterintuitive, but using less cheese actually results in a creamier dish.
The key is to use high-quality cheese that has a lot of flavors.
Finally, try adding some vegetables to your mac and cheese.
This will add nutrients and color to the dish while still keeping it light and flavorful.
Try adding roasted Brussels sprouts, sauteed kale, or even diced tomatoes.
12. Mashed Potatoes
Mashed potatoes are a classic dish that can be enjoyed in so many different ways.
They can be simple or complex, depending on your taste buds.
The great thing about mashed potatoes is that they can be easily elevated to create a delicious and unique dish.
When it comes to taste, mashed potatoes can be bland or full of flavor.
It all depends on how you make them.
To add some flavor to your mashed potatoes, try adding in some shredded cheese, green onions, bacon bits, or even sour cream.
In terms of texture, mashed potatoes can be smooth or chunky.
If you like your potatoes with a little more bite, then leave them a little chunky.
However, if you prefer a smoother consistency, then mash them until they're nice and creamy.
13. Pumpkin Pie
Pumpkin pie is a Thanksgiving staple for a reason – it's delicious.
This dessert is all about the perfect balance of sweet and savory, and the creamy pumpkin filling paired with a flaky crust is absolutely heavenly.
There are a few tips and tricks to making the perfect pumpkin pie.
Firstly, make sure you use fresh pumpkin puree – this will make all the difference in terms of flavor.
Secondly, don't be afraid to go heavy on the spices – cinnamon, ginger, and nutmeg all work beautifully with pumpkin.
Finally, give your pie plenty of time to set – at least 4 hours in the fridge is ideal.
14. Peach Cobbler
There's nothing quite like a freshly-baked peach cobbler.
The taste of sweet, juicy peaches combined with a crispy, flaky crust is heavenly.
And the best part is, it's so easy to make.
Whether you're serving it for dessert or as a side dish, here are some tips on how to elevate your peach cobbler and take it to the next level.
When picking out your peaches, make sure they're ripe but not too soft.
You want them to be fragrant and give off a slight sweetness when you bite into them.
As for the crust, we recommend using a combination of butter and shortening for the ultimate flavor and texture.
And if you really want to kick things up a notch, top your cobbler with a scoop of vanilla ice cream or whipped cream.
For the perfect peach cobbler, you want a crisp crust and tender, juicy peaches.
To achieve this, don't overmix the dough for the crust, and be careful not to overcook the cobbler as a whole.
The key is to cook it just until the crust is golden brown and the peaches are cooked through but still retain some of their shapes.
Conclusion
In conclusion, there are a variety of delicious side dishes that go well with pork roast.
I hope this blog post has given you some inspiration on what to serve at your next pork roast meal.
There are many different flavors and textures to choose from, so you are sure to find a dish that everyone will enjoy.
From roasted vegetables to creamy mashed potatoes, there is something for everyone to enjoy.
So, what are you waiting for? Get cooking.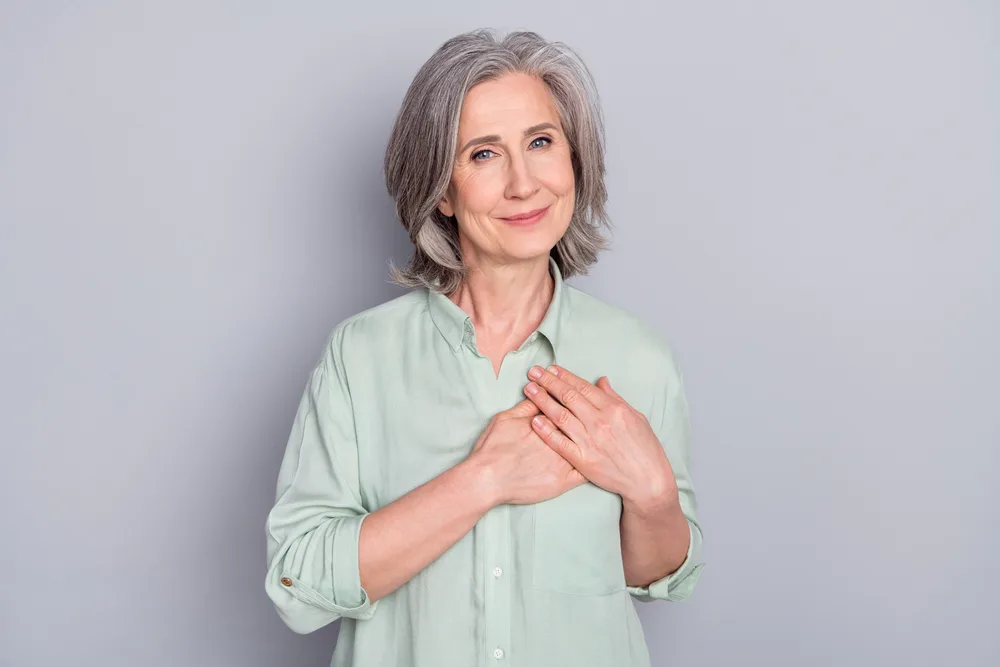 Carrie is a food writer and editor with more than 15 years of experience. She has worked for some of the biggest names in the food industry, including Bon Appétit, Food & Wine, and Martha Stewart Living.
As the Editor in Chief of IntroChicago.com, Carrie oversees all of the content on the site. She also manages the team of contributing writers and editors, who help to create delicious recipes, helpful tips, and informative articles that you'll find on the site.
A native of the Chicago area, Carrie is passionate about all things food. She loves trying new restaurants and experimenting with new recipes in her kitchen. She's also a graduate of the Culinary Institute of America, so she knows a thing or two about food!